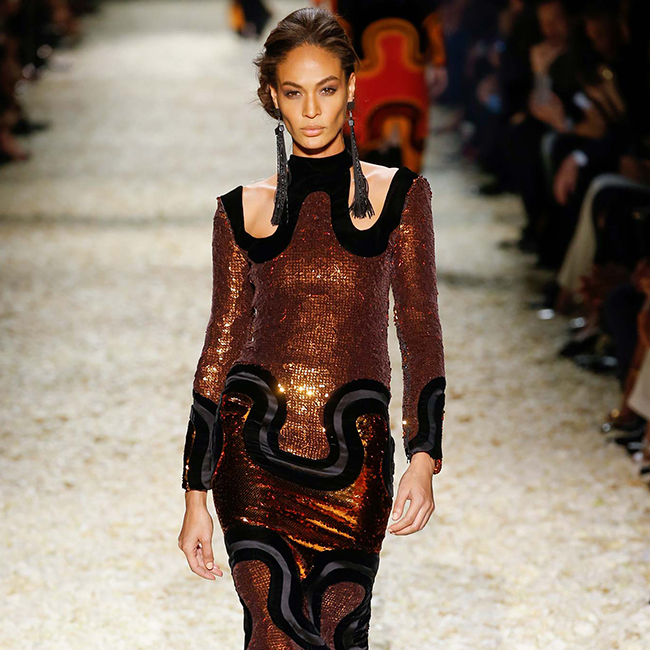 On the eve of the Oscars, Tom Ford took his Autumn/Winter 2015 show to Hollywood and the A-List showed up in force along with most of the entertainment world. I was lucky enough to get one of the coveted invites and this was an evening which literally brought out the stars from Anna Wintour to new LA transplants Beyoncé and Jay-Z, Miley Cyrus, Rita Ora, Reese Witherspoon, Julianne Moore, Gwyneth Paltrow, Naomi Campbell, and so many more all bedecked in Tom Ford. LA has never been so stylish. My heart kinda sorta went out (but not really) to the poor designers kicking off London Fashion week. Anyone worth their salt in the editorial world was right here in L.A. I believe that's what's called a game changer.
Staged at the Milk Studios in Hollywood, the evening unfolded with a stunning Red Carpet and an hour long cocktail party. Party goers mingled while trays and trays of champagne were passed by beautiful Tom Ford-clad waiters. Guests were then escorted front row or to beautiful custom "boxes". It was such a luxe crowd that some of the most well-known celebs and fashion insiders were (gasp) not front row. No one cared. They were just so happy to be there and in the moment. You could honestly feel the excitement. I swear the air was vibrating.
Recreating his London show space, the stage (and this was all about showmanship) was literally set in Tom Ford "grey" with a runaway carpeted in white rose petals, mirrored panels, perfectly dimmed lighting (which made taking focused pics nearly impossible) while handsome (young) men in Tom Ford suits threw more and more petals down as the show was about to get underway. Why? It never snows in LA so Ford decided to make it snow with rose petals. Here's how it went down. Red Carpet Glam. Check. Autumn/Winter 15 Runway show with standing ovation. Check. After parties at Soho Hose and Sunset Towers. Check. Now for the deets.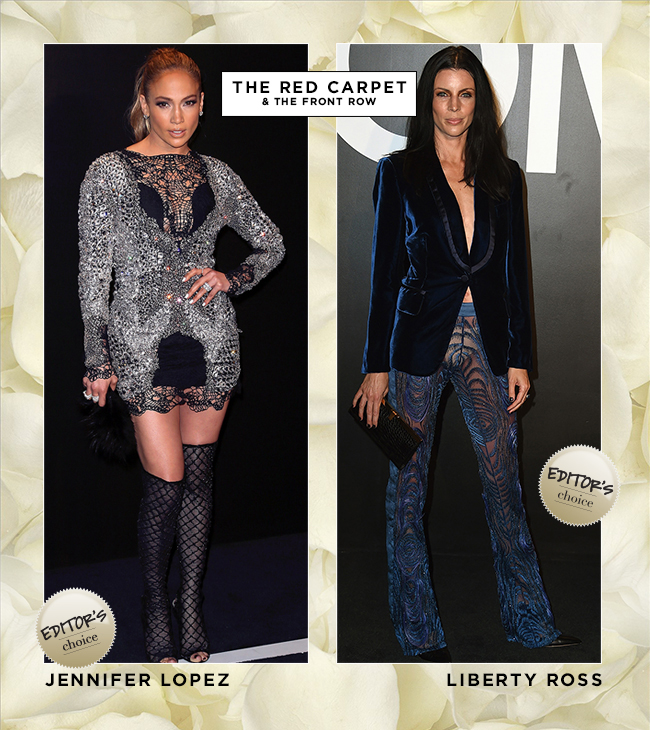 It was quite the Red Carpet. I'm not going to lie. I had my favorite looks but what most impressed me is that guests and celebs alike were actually wearing clothes from the current season. SS15. Should I say that again. Not a season ahead but the actual season!!! Of course, there were exceptions with J-Lo, Beyoncé, and Miley in custom Tom Ford creations but that's to be expected. Looks ran the gamut from major transparency (and no underwear and more on that in a moment) to striking pantsuits and sexy cocktail looks. My personal favorites were J Lo who sparkled, Liberty Ross in blue velvet and Emily Ratajkowski in sultry cocktail attire.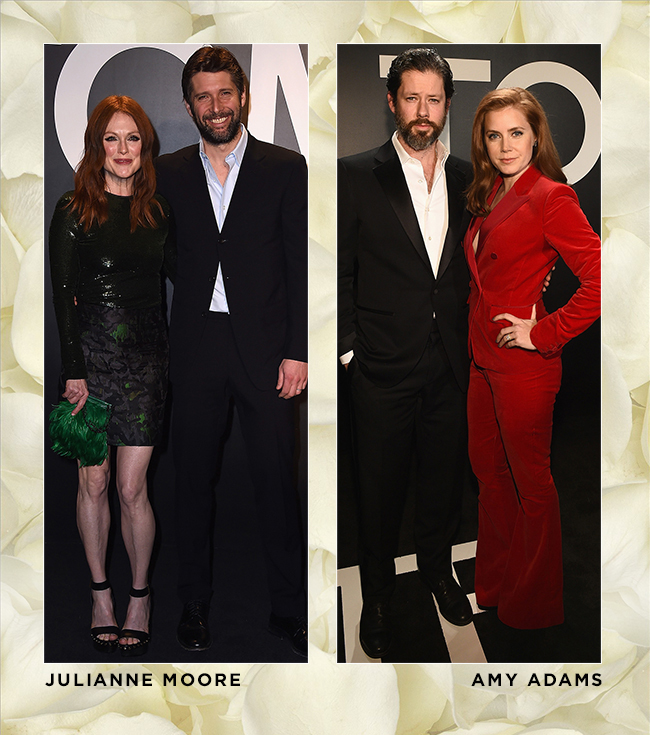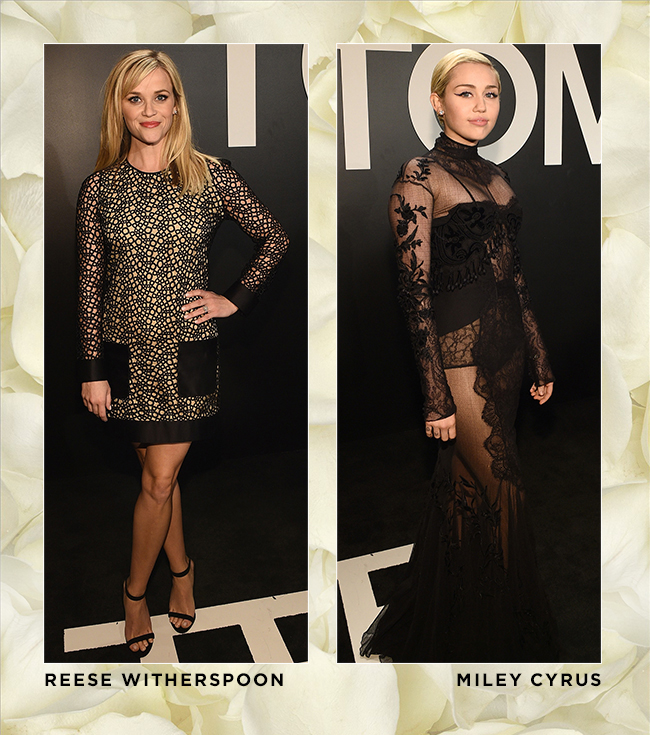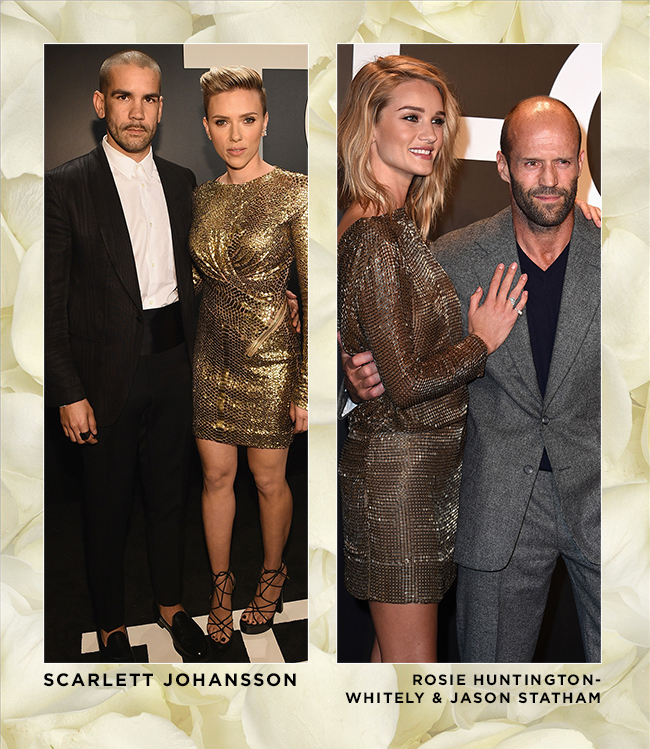 There was lots of sparkle mixed in with minimal evening looks. Scarlett Johansson and Rosie Hintington-Whiteley shined brightly while Gwyneth and Rita worked two exceptionally elegant looks. Take a close look. Strappy 60's sandals were trending heavily for the evening.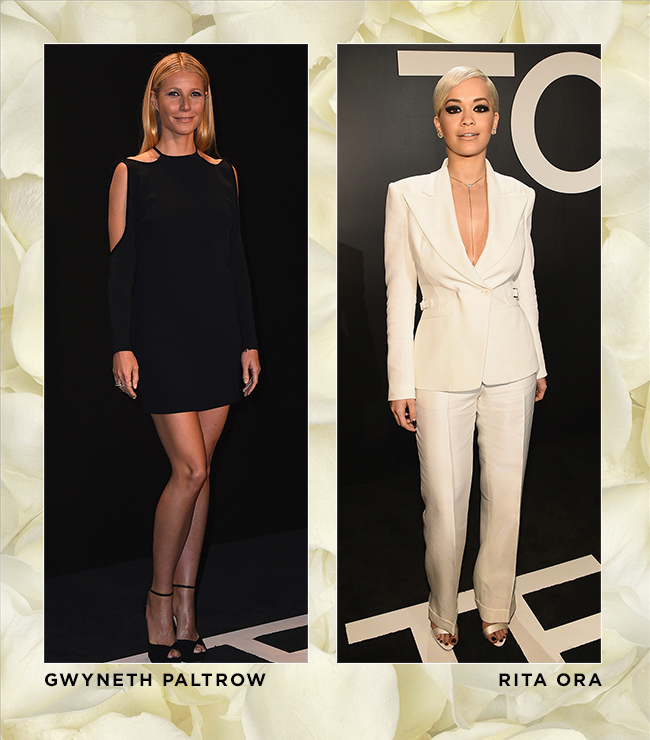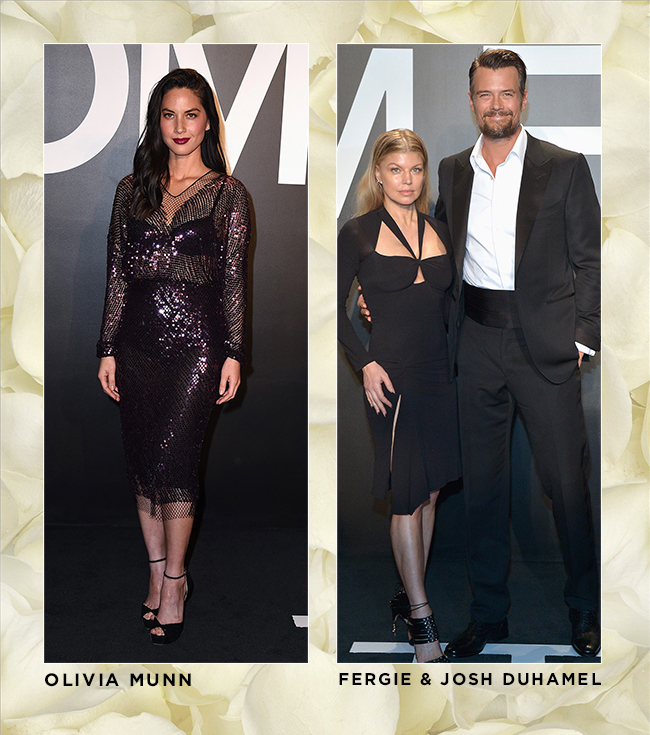 Olivia Munn wore a deep violet number. I actually almost choose that same look to wear but went in a different direction. We brunettes have to stick together.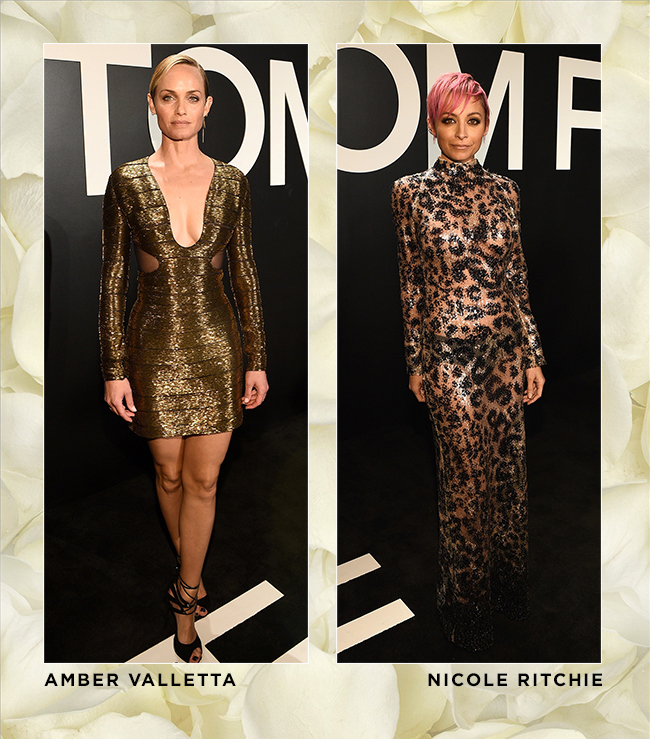 The day before the event I tried on the golden goddess dress Amber Valletta (on the left) rocked but decided the plunge was out of my comfort zone. Instead, Amber made it work in spades. Nicole Ritchie looked great in a bold transparent print while Emily Ratajkowski wore one of my favorites looks of the evening. I was seated across from her and she is a true beauty. Naomi was equally dramatic but many wished she was on the runway and not just in the audience.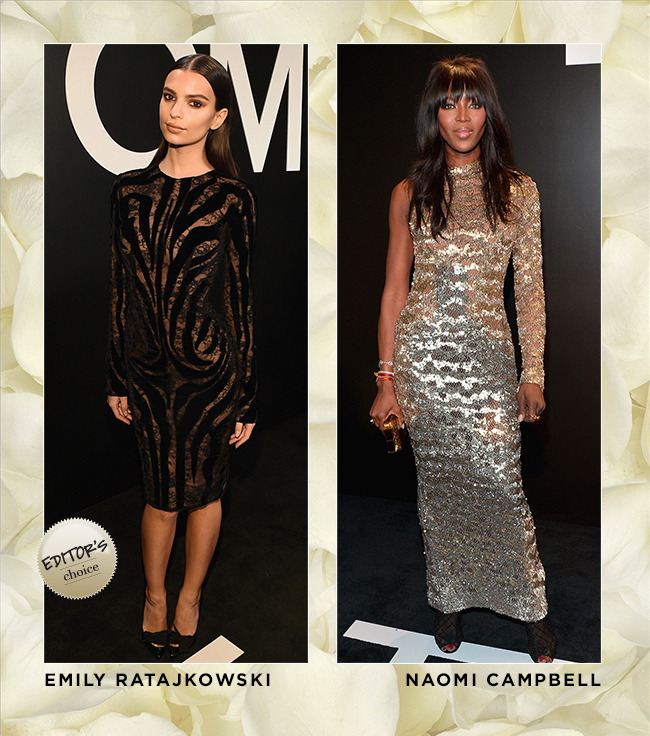 The lights dimmed and the show got underway. Forty looks and each one more spectacular than the next on the likes of Joan Small and Gigi Hadid. It was a riff on a Bohemia with Ford saying he had "pulled something out of his childhood. " Indeed, he did; but, this is a much, much better version.
Winning looks included an opening trio of tiered frocks (and the pale pink was my favorite), Victorian-inspired over-sized knot-work necklaces, models with "shaggable" eye makeup and braided up-dos, a beautiful mash up of patchwork and prairie all with major glam coupled with true wearability. Crowd favorites included the white fringe leather dress (apparently J Lo is coveting it) which drew applause, the blue patch work fur coat to the graphic gowns. The final exit was just as dramatic with Karlie Kloss in a killer all-black gown (that I wish would make its way to my closet) closing the show while rose pedals fell from the ceiling like snowflakes.
I suspect we'll be seeing many of the gowns at Oscar after-parties. I'm a bit sad about that possibility. By the time they hit the market they'll be so photographed and happily in every major fashion mag, they'll be old news; but, Ford is clever and he just may parse out these beauties so the true luxury buyer may still want them. This is certainly the modern fashion dilemma. How do you feed the celebrity machine which influences the masses while balancing the luxury buyer who is actually footing the bill. As my hubby might say, "Good luck with that."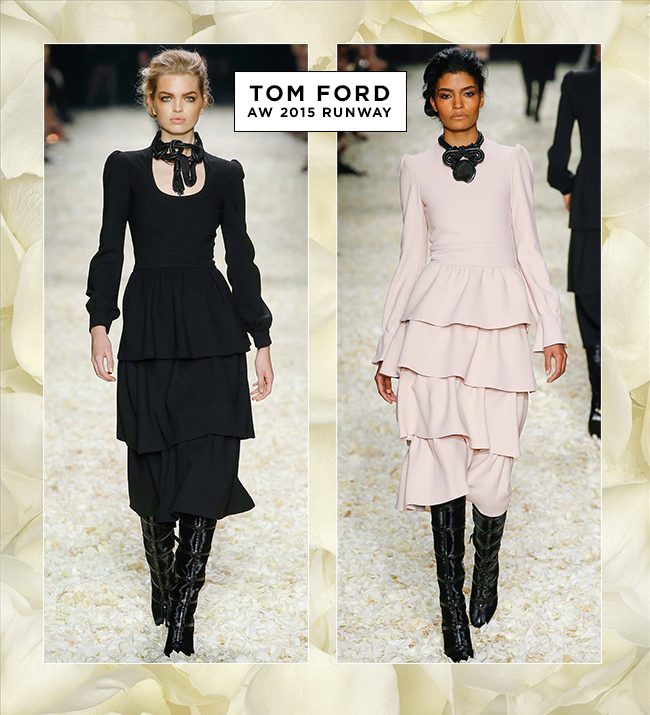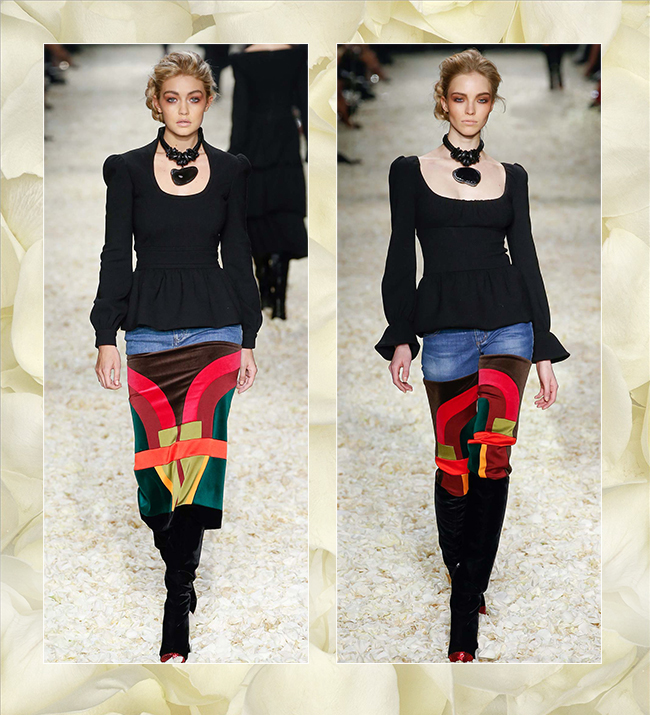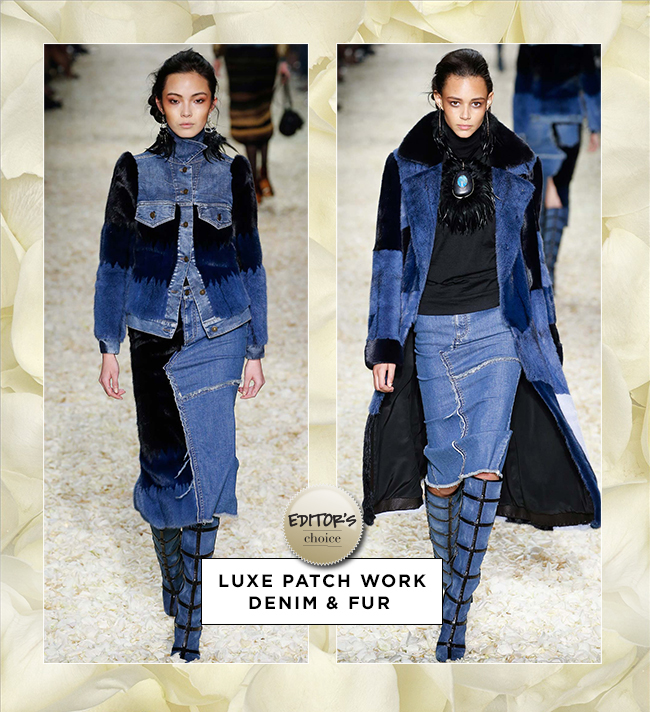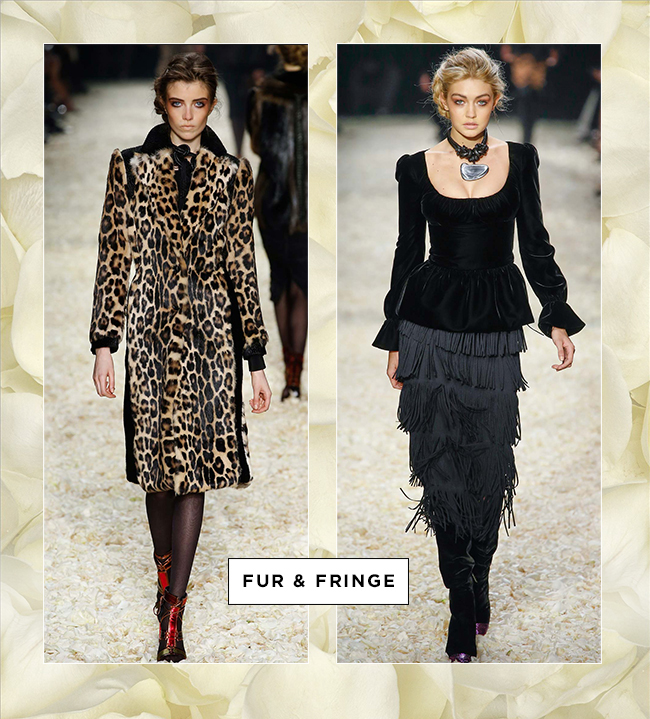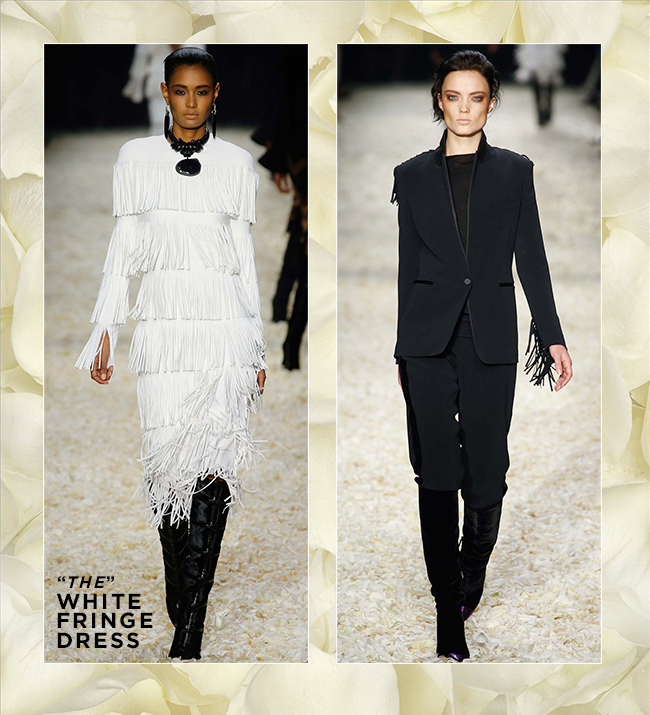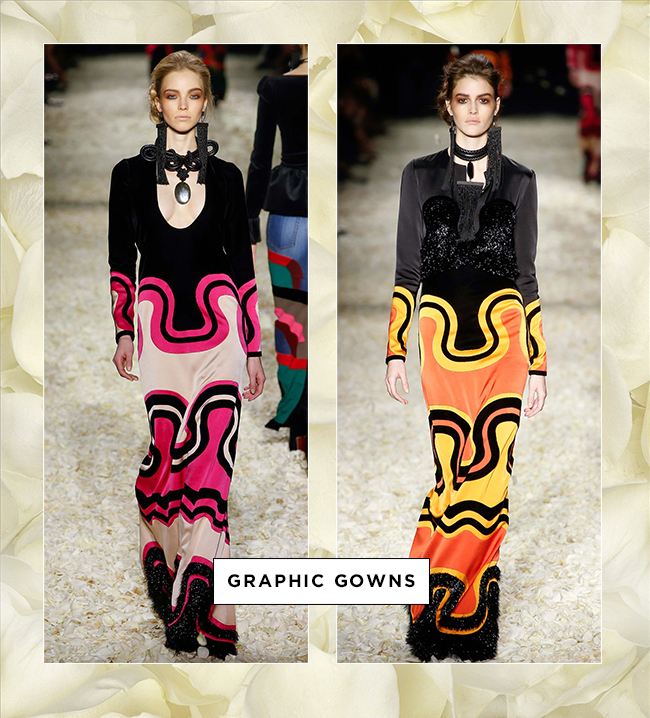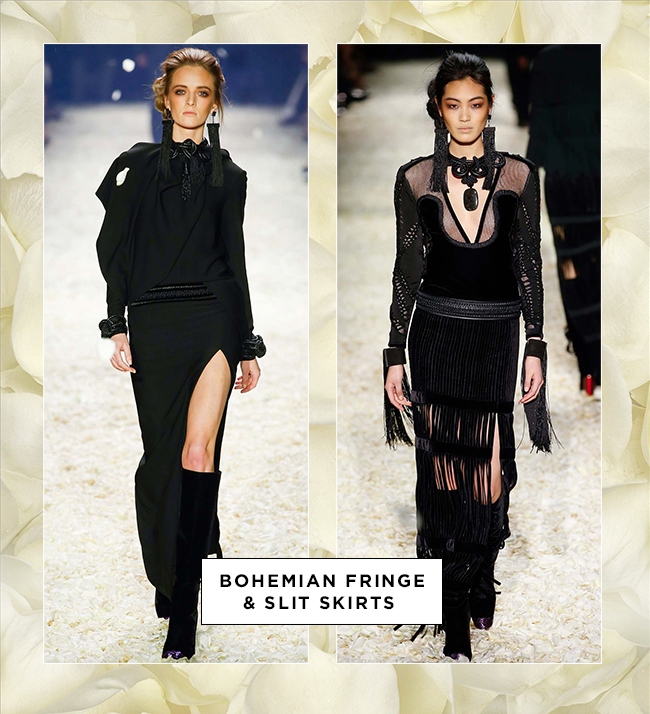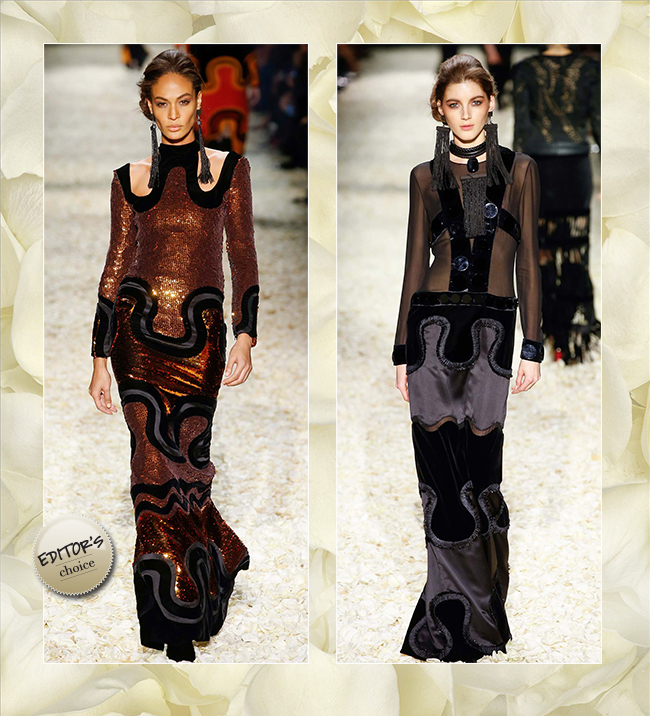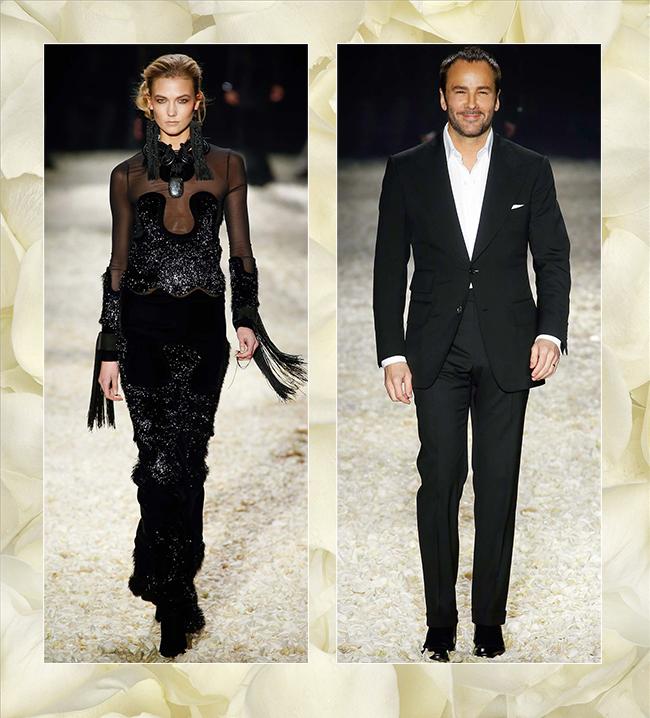 A few final notes on one of the best evenings I've ever experienced. Tom Ford actually mingled with so many of the guests including my friends Leslie Frank and Kelly Kerrigan (below). I even had the honor of talking with his mother pre-show for quite a bit. We were drawn together as I was in the same dress as Tom's niece Miranda. A beauty from the SS15 collection in silver and black, we both equally loved it and there was no "who wore it best" competition just a happy moment embracing a fun fashion moment. I also reconnected with Lupa Puerta from Net-A-Porter who was in town along with Porter editor Lucy Yoemans for Oscar festivities. As everyone exited, the rose pedals clung to the heels of our shoes. Guests were then treated to his or her gift bags filled with a custom Tom Ford fragrance selection and our very own pair of Tom Ford sunnies whihc I wore the next day with the top down.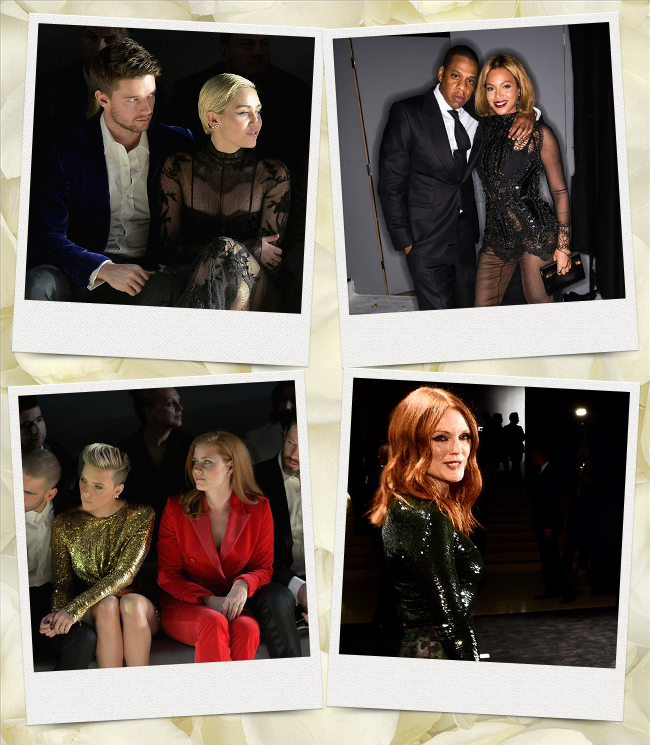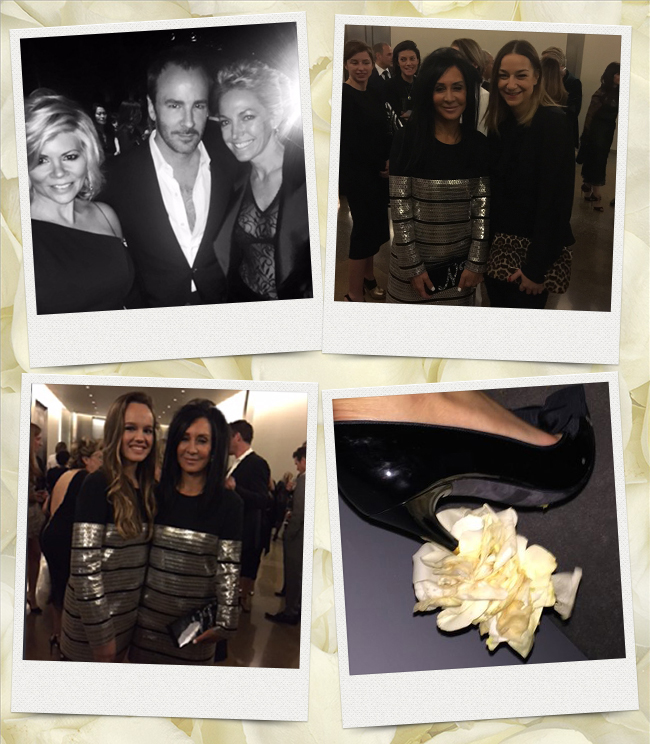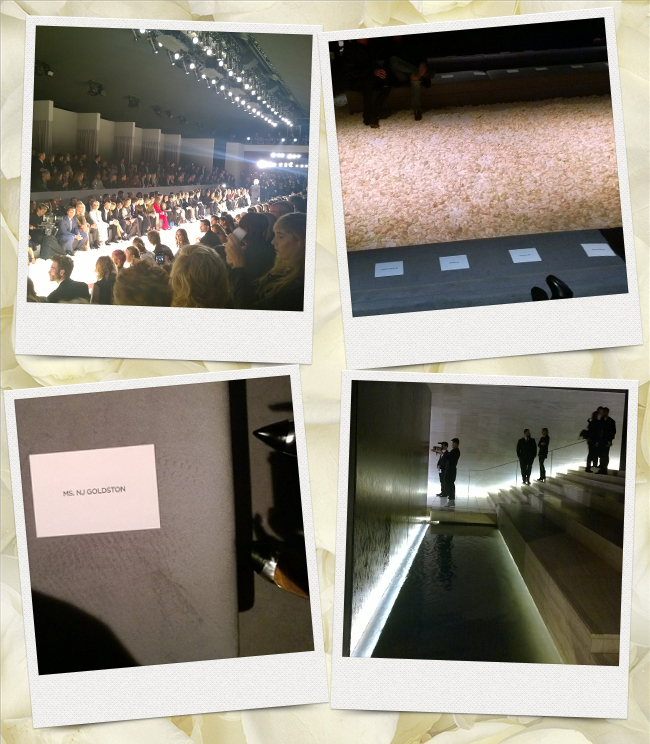 The evening then moved on to parties at Sunset Towers and an intimate dinner hosted by Tom Ford COO Tom Mendanhall at Soho House. This was no ordinary evening. It was a group flown in from around the world including the top Tom Ford client in the world, Caroline Scheufele, CEO of Chopard, who also annually hosts the Elton John Oscar Party, and Miley Cyrus dropping by to tell us, "Tom Ford told me not to wear anything under this dress tonight, so I didn't." Party on! We hope this is a trend. Same time next year, Tom. Pretty pleeeze.
With Love From Hollywood and Deep Thanks to the Entire Tom Ford Crew,
NJ Goldston, The Brunette
Photo credits: BFAnyc.com / Leslie Frank/ NJ Goldston/ patrickmcmullan.com