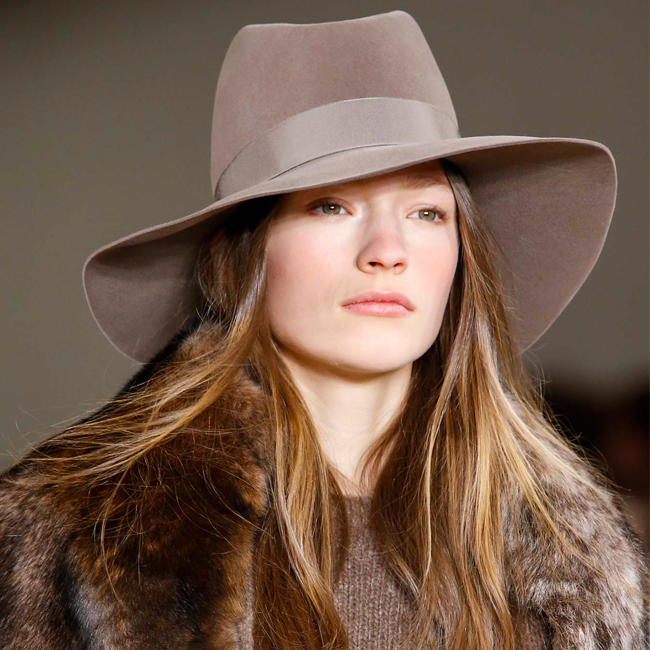 Ralph Lauren really wowed us with his beauties that came down the runway yesterday at #NYFW. The master of American style moved away from the costumed look that has been dominating more recent collections and turned to a more urbane approach. Along with most of the fashion world, we LOVED this collection, and the hats in particular. Styling hats with everyday outfits is the new thing. Take note! Lauren's classic cool style, and signature luxurious feel was in full force. The rich layers and shearlings (as Lauren never uses fur) were paired so effortlessly with the western fedoras and caps, all cohesively working together in calm muted earth-tones. Well done Mr. Lauren, well done.
Focusing primarily on knits in shades of browns and creams, Lauren even by-passed a slew of evening looks (forgoing the Red Carpet madness so many other designers are pursuing) except for a cream-colored lace column gown complete with a Victorian neckline and a shimmering frock to focus on fringe, shawls, and beautiful booties.
We're already longing for next winter. How about you?
xo,
-Lauren, The Blondette.