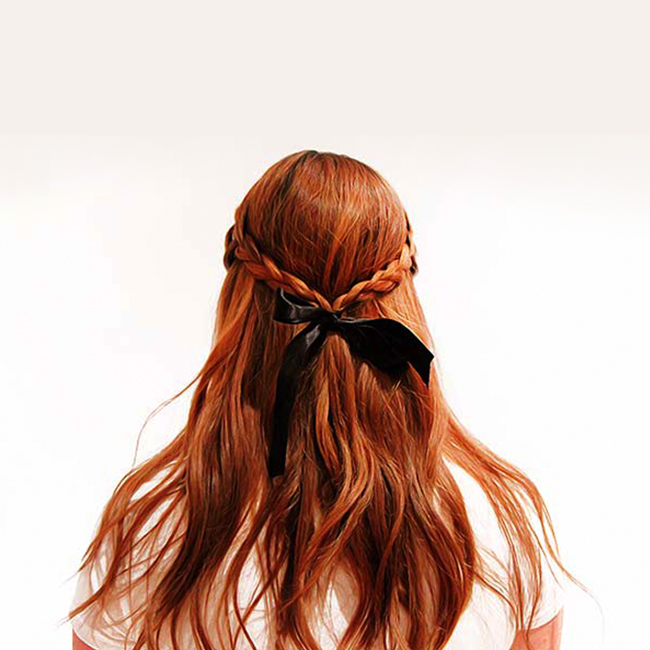 I know. I know. I'm sure the last time you even thought about wearing ribbons in your hair you were most likely sporting pigtails, but, who says ribbons are only for the young? It seems in today's world everything is getting more provocative and everyone's trying to push the envelope in every way they possibly can. How about the inverse? What about bringing back a little bit of life's simple sweetness?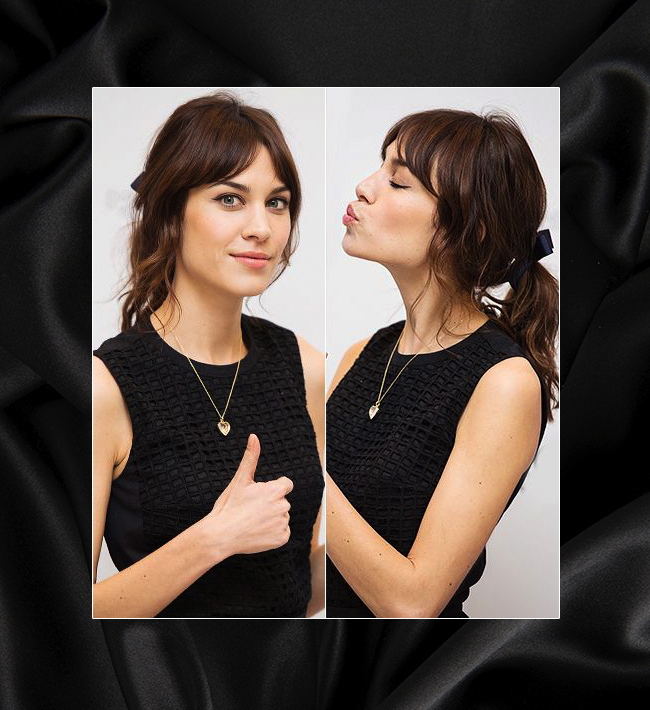 That's why we adore Alexa Chung so much. She loves the ribbon and inspired us to take another look at this not-so quiet trend.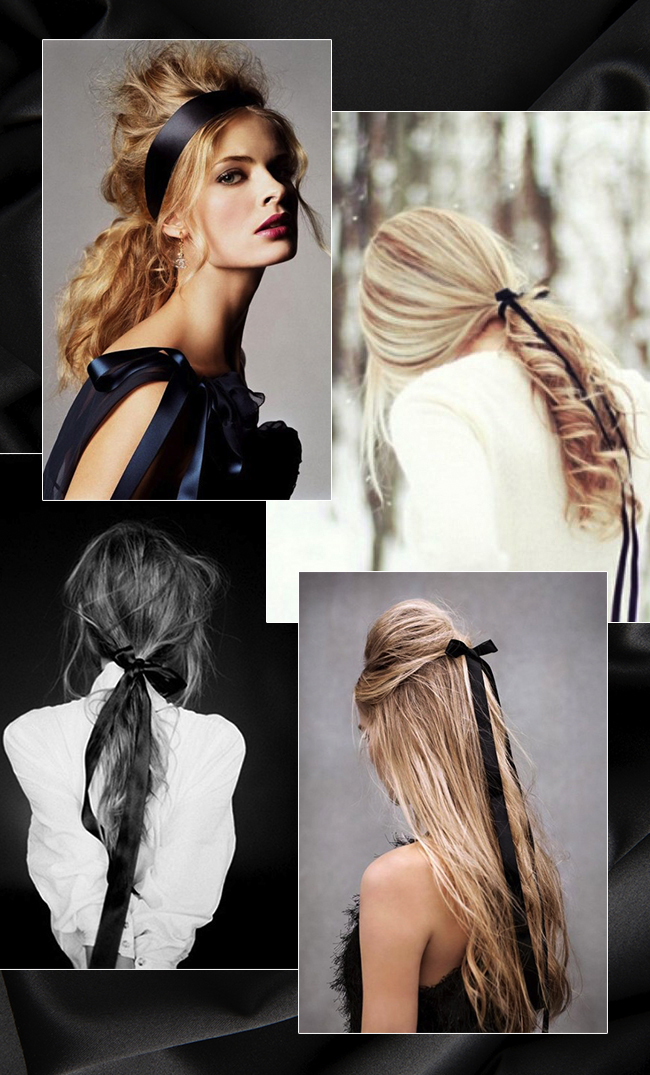 It's a winner for the sheer simplicity a ribbon brings to tying up a messy bun or adding a bit of the sexy flirt to an effortlessly pulled back ponytail.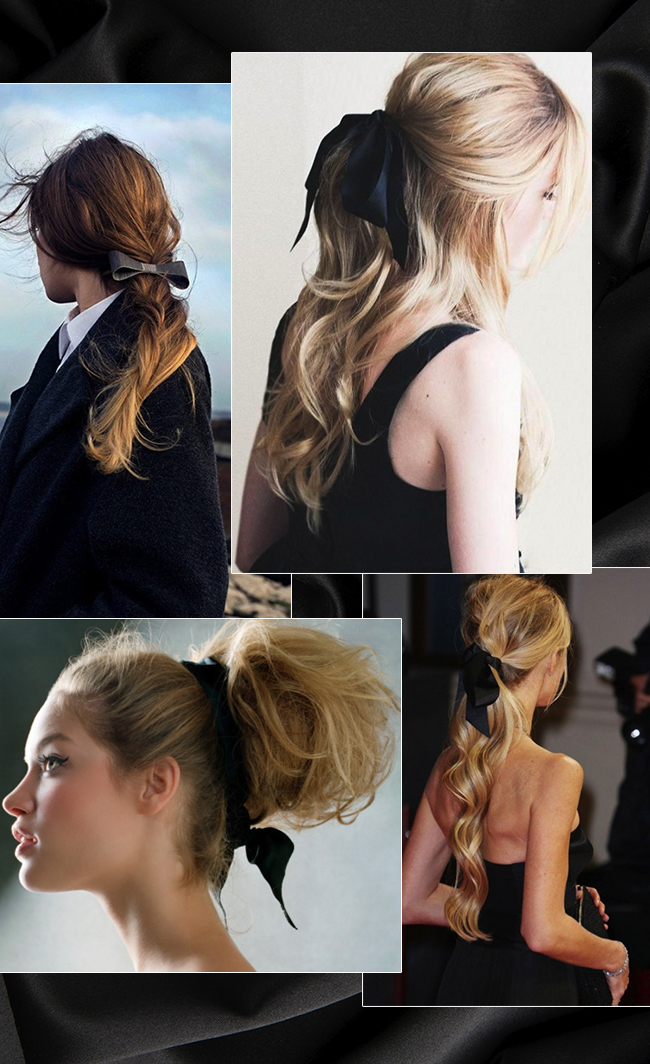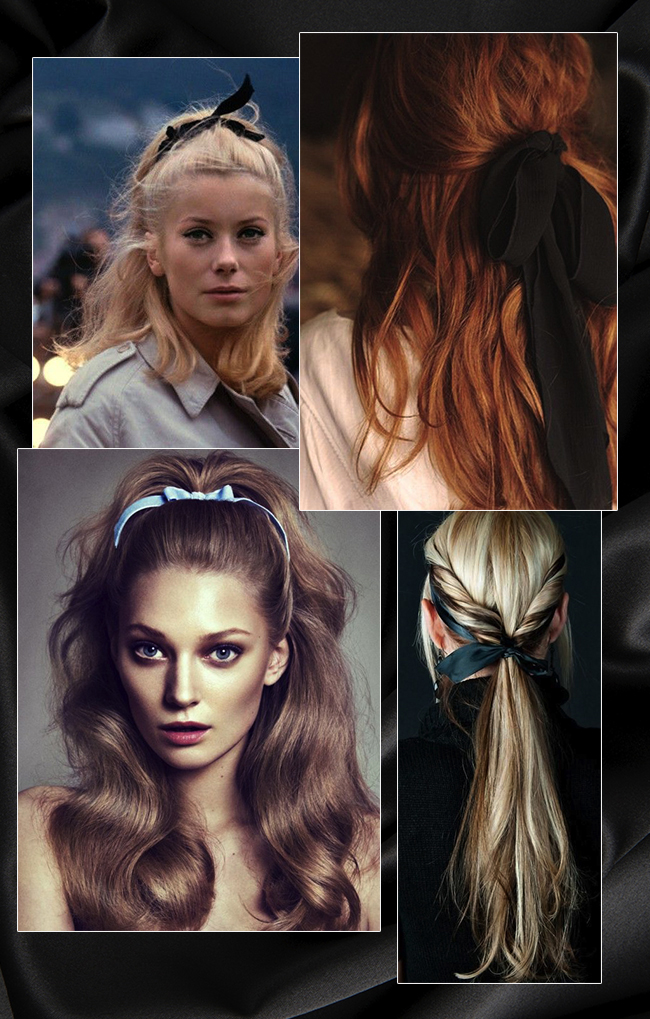 When done right, this simple accessory provides a stellar way to innocently dress up your look for any occasion quickly taking plain to pretty. We recently spotted the look at awards parties and on the streets at New York Fashion Week.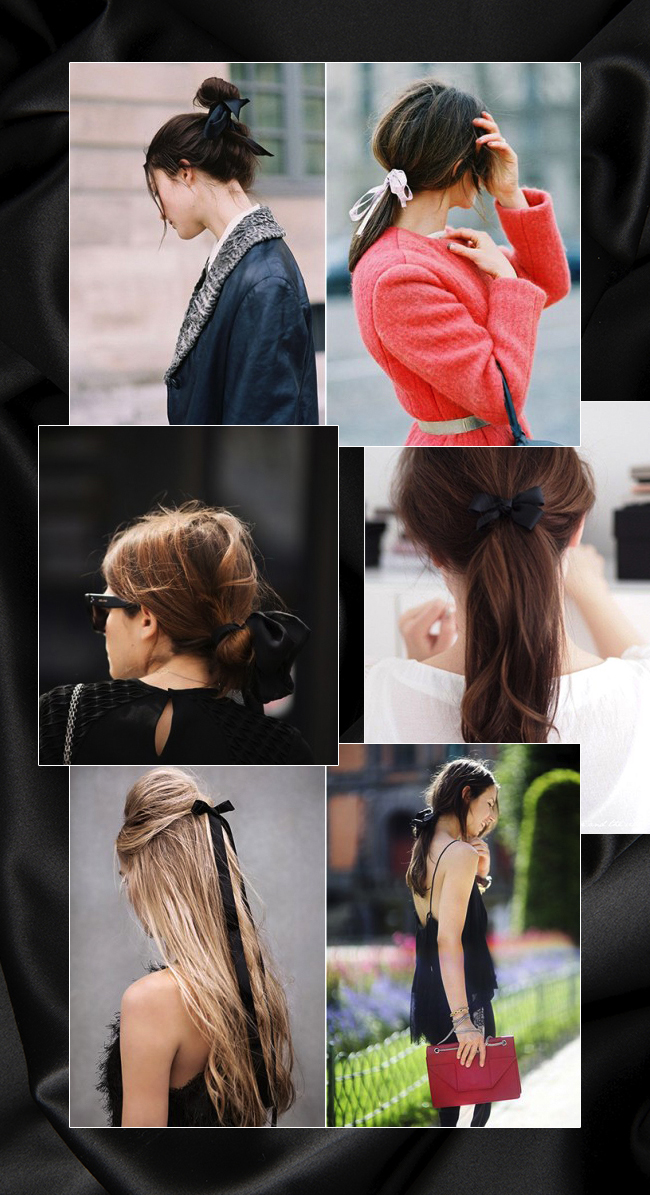 Now for the fun part. We've got four quick BnB Style Tips on how to ribbon:
1. Tie the ribbon around a loose, messy bun and finish with a firm hold hairspray. This is look is easy to achieve and adds glam and professionalism to any outfit!
2. Tie a perfect bow around a half-up or full pony tail. This one is even easier than the last. Spray some dry shampoo into the roots for extra volume and to absorb any oils & finish with a medium hold hairspray to complete this angelic look.
3. Weave a small ribbon through your braid. Once you have the braid done, just lift it up and use a bobby pin to secure the ribbon near the base of your neck. Pull the ribbon through each hole in the braid, sort of like lacing up a shoe. This is so easy and you end up with a messy, bohemian look.
4. Use a ribbon as a headband. This works for hair shoulder length or longer! Take the ribbon at it's center and place it behind your bangs. Wrap the ribbon loosely around your head and pin in the back for a secure hold.
Finally, try a contrasting ribbon color to make the look pop and of course, a black ribbon is always the most elegant choice of all.
Xx Jadan Huter