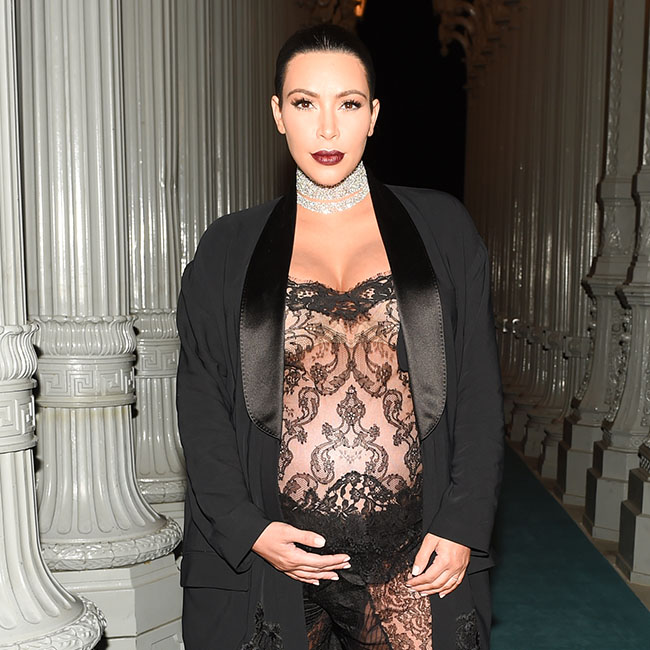 Considered the West Coast equivalent of The Met Gala, the 2015 LACMA Art + Film Gala celebrity studded Red Carpet went down Saturday night in Los Angeles with a fashion parade dominated by sponsor Gucci. As everyone in the fashion world knows, Gucci is on fire with the eclectic, offbeat looks that have whipped the fashion world and consumers into a frenzy. However, if you really want to stand out in a crowd, Kim Khardashian West was radiant in a sheer lace Givenchy jumpsuit completed by a floor-length black tuxedo jacket, a bejeweled multi-strand choker, and a dark berry lip. She was accompanied on the Red Carpet by model Naomi Campbell and Givenchy designer Riccardo Tisci who was also at Kris Jenner's big birthday bash the night before. Staying true to her current maternity style, Kim's go-to pre-baby look minimizes and puts the focus in all the right places. I was there to also walk the red carpet in one a one-of-a kind baby pink embellished Prada gown. It was one of my favorite dresses I've ever worn. But more on that in a moment.
Co-chaired by Eva Chow and Leonardo DiCaprio and presented by Gucci, the 5th annual gala brought guests together for a mingling of the city's creative elite as this event is one of the starriest fetes of the fall party season. It's a fascinating crowd representing the worlds of art and film (and guests fly in from all over the world) . This year everyone gathered to honor artist James Turrell and Academy Award–winning director Alejandro G. Iñárritu who was introduced for his tribute by DiCaprio. The fashion story included a slew of Gucci clad guests from Gwyneth Paltrow, Rosie Huntington-Whiteley, Dakota Johnson, Selma Hayek, Chloe Sevigny, Amber Valenta, Jared Leto, and Brit Marling (in a feminized men's tuxedo look that I spotted on several guests as well.) Shades of pink also seemed to be the color of the night and I apparently got that right without a stylist to help.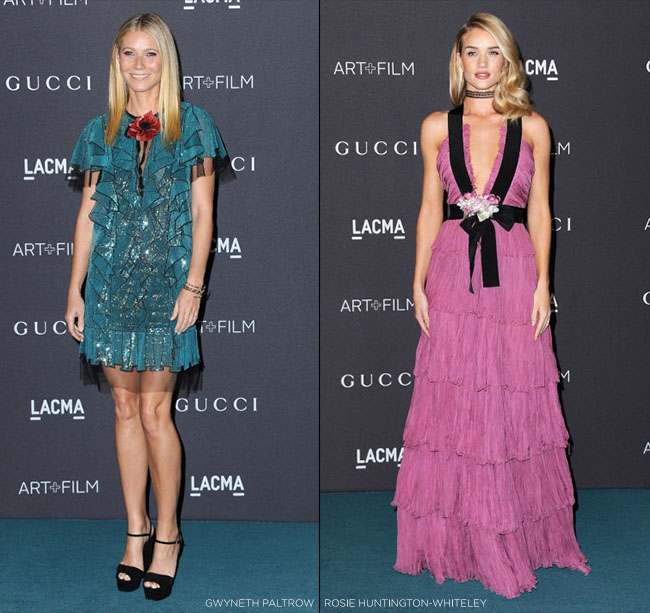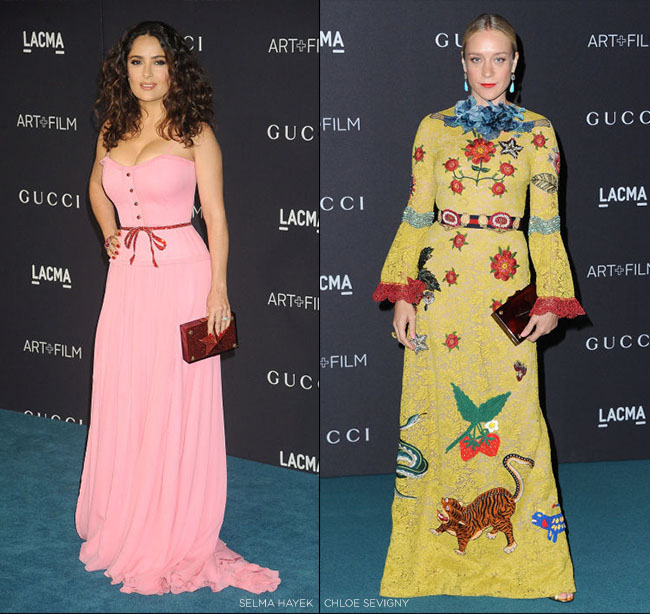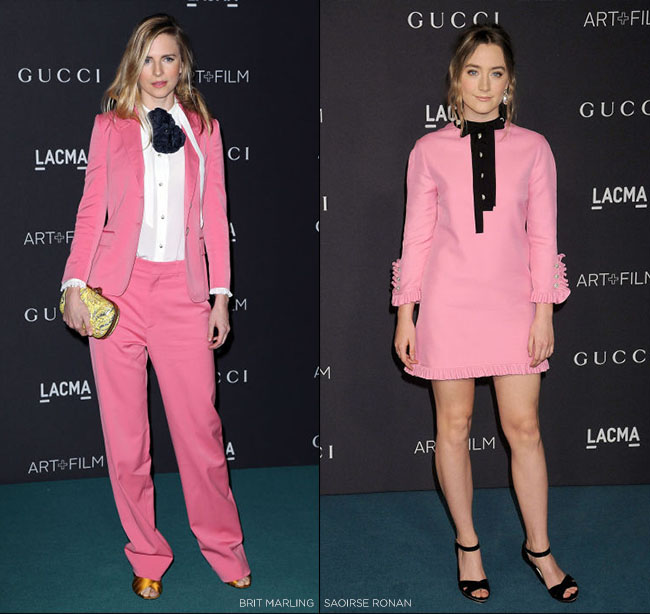 Exceptions to the Gucci rule included Naomi Campbell in Givenchy, me in a baby pink (or I like to say Cotton candy) embellised Prada gown from the extraordinary Fall 15 collection, and Diane Kruger in an architectural Monique Lhuieller knockout in shades of blue that paid tribute to artist James Turell. I spoke to Monique during the evening and we were both thrilled with how the actress pulled off the look. It was a showstopper even when Jared Leto photobombed her on the red carpet.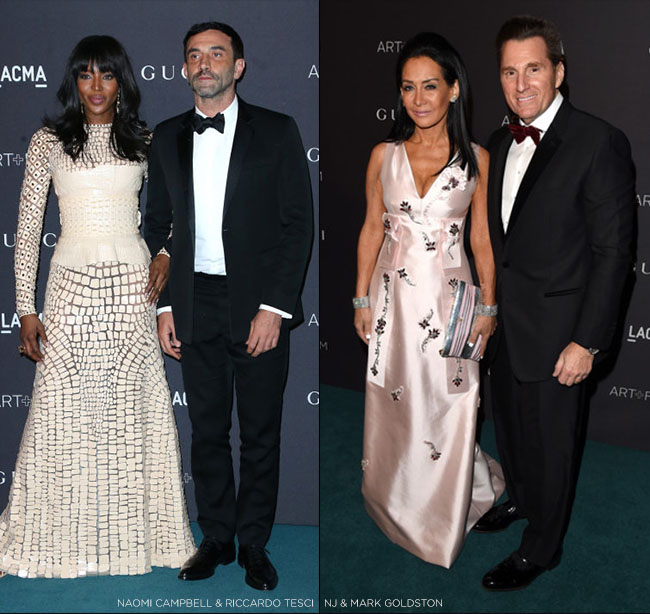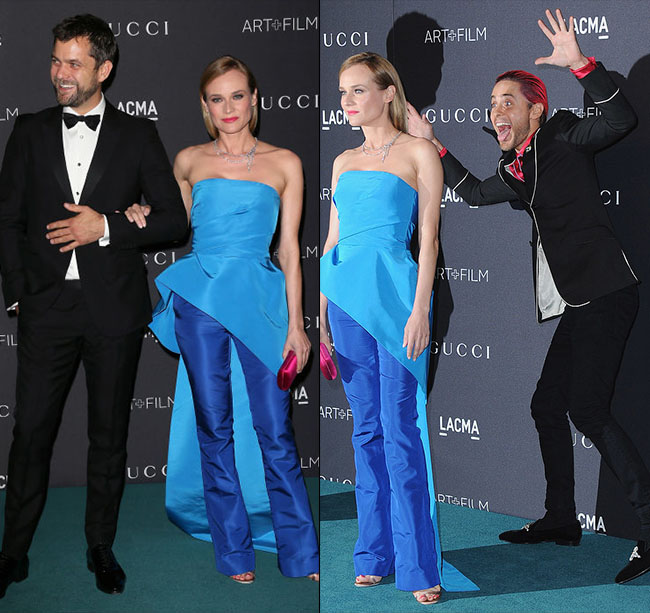 In a switch, the Chris Burden Gaslight sculptures served as an alternative Red Carpet allowing for lots more spontaneity including 6'7″ Gucci CEO Marco Bizzari welcoming Gucci Artistic Director Alessandro Michele to the Gala for the first time. He was clearly enjoying the moment along with Eva Chow, the entire Chow family including China, Micheal, and Asia, Jared Leto, Reese Witherspoon and Jim Toth, Dakota and Jesse Johnson and my fellow fashion insider and Farfetch Brand Ambassador Erica Pelosini in Valentino.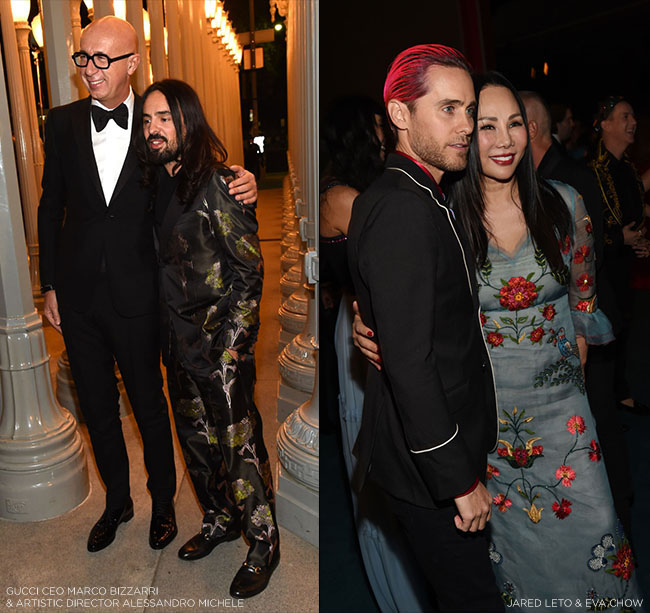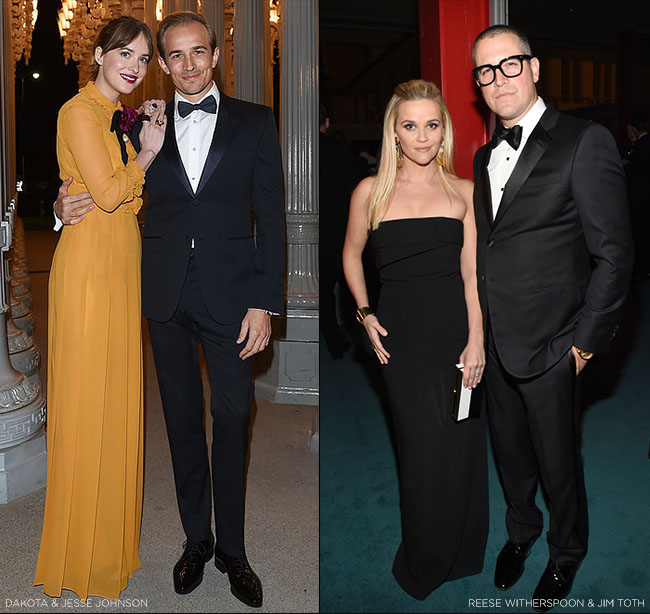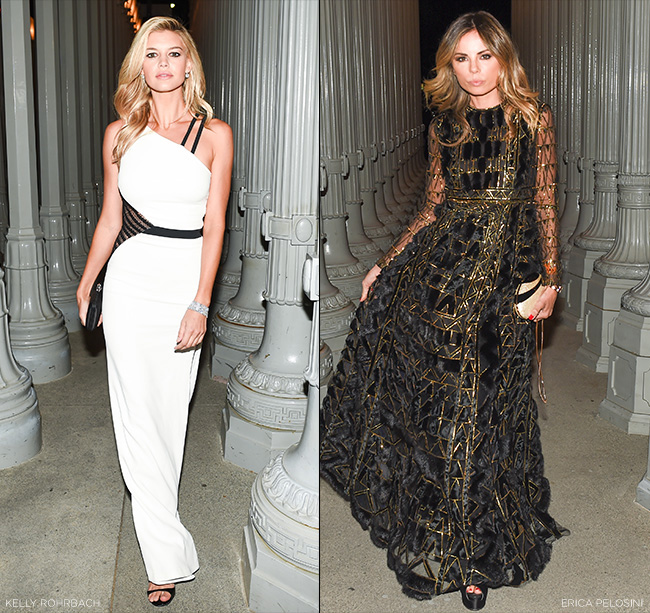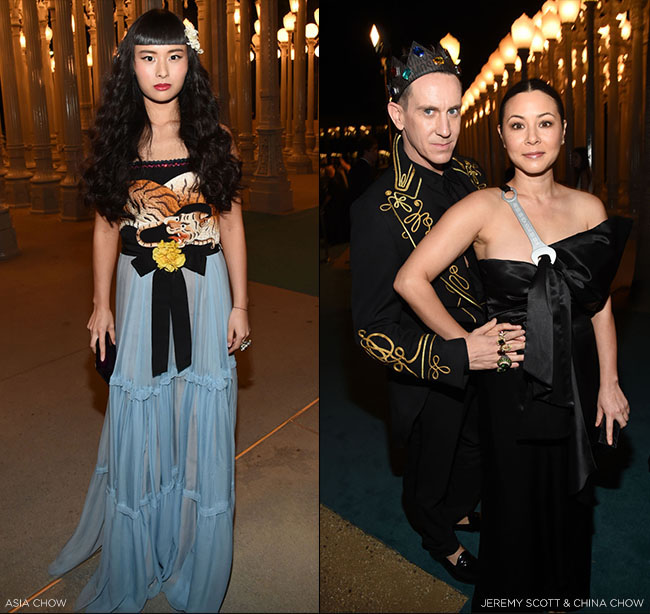 Moschino designer Jeremey Scott wore a crown, of course, and dressed China Chow in one of his creations. Christian Louboutin was there looking beyond dapper and I'm going to his exclusive soiree tonight while Usher just rocked it.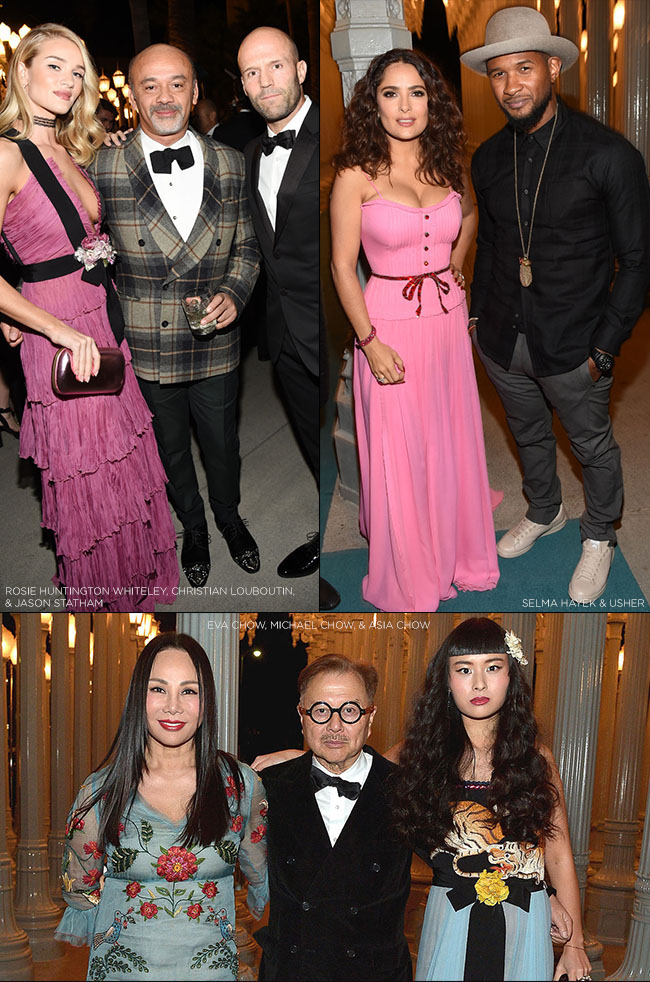 After the red carpet frenzy, it was was to lots of mingling during the cocktail hour and then into the beautiful constructed tent. Dinner was very much a western themed menu along with tequila strategically placed on all the tables. Sam Smith was scheduled to perform but was a no-show due to a last minute illness. Eagles alum Joe Walsh with T. Boone Pickens subbed in at the last minute without even a sound check. You can't make this stuff up. LACMA Director Michael Goven seamlessly handled it with his usual aplomb. The speeches were equally moving with James Turrell talking about his background and the importance of light in his work and life and then the amazing film retrospective of his work as his introduction. Both artists received standing ovations and the entire evening deserved one as well. I love LA.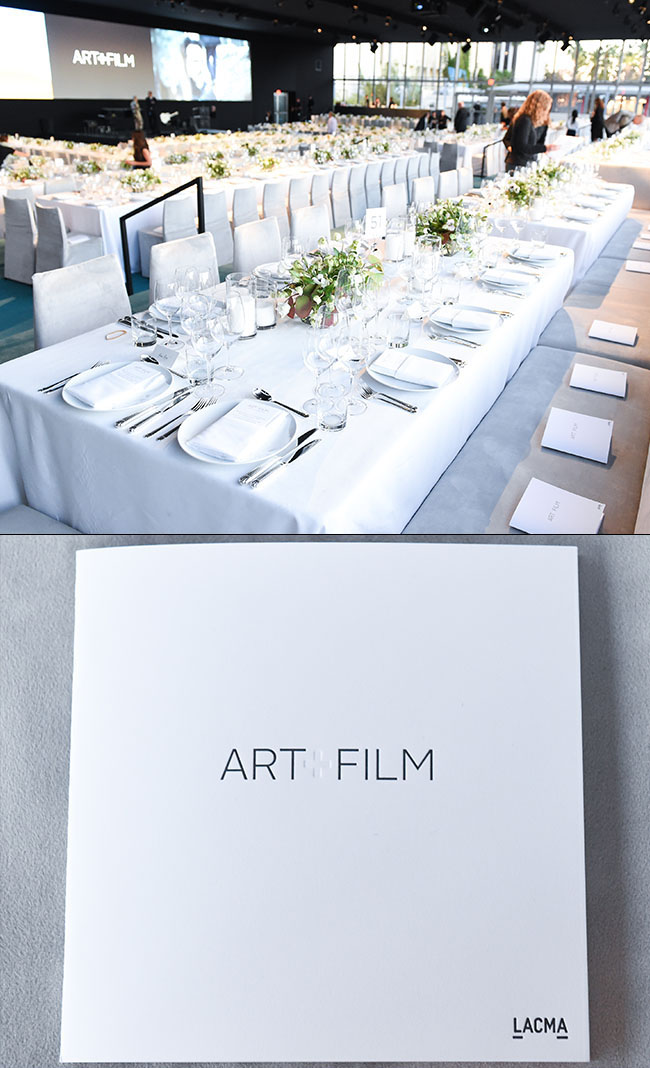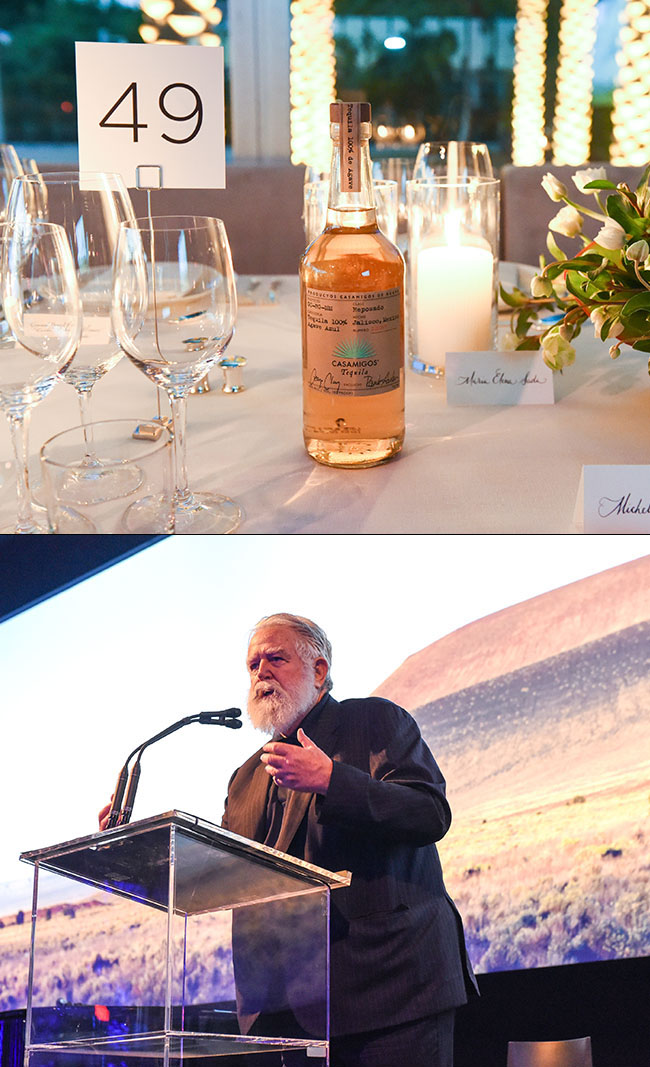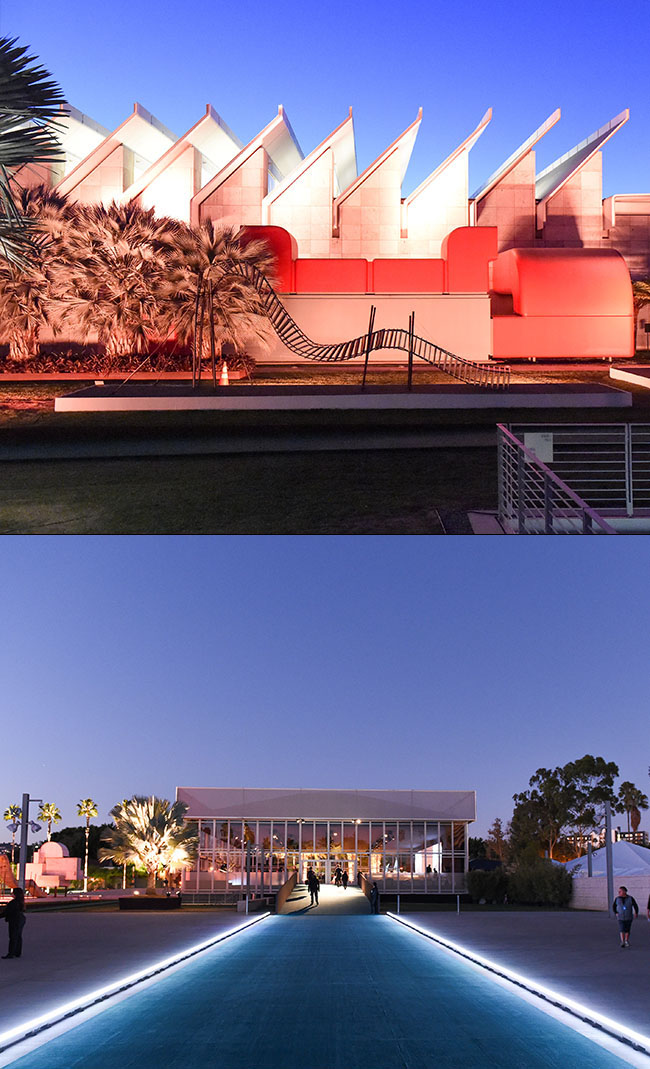 With Love From The LACMA ART + Film Gala
NJ Goldston, The Brunette.