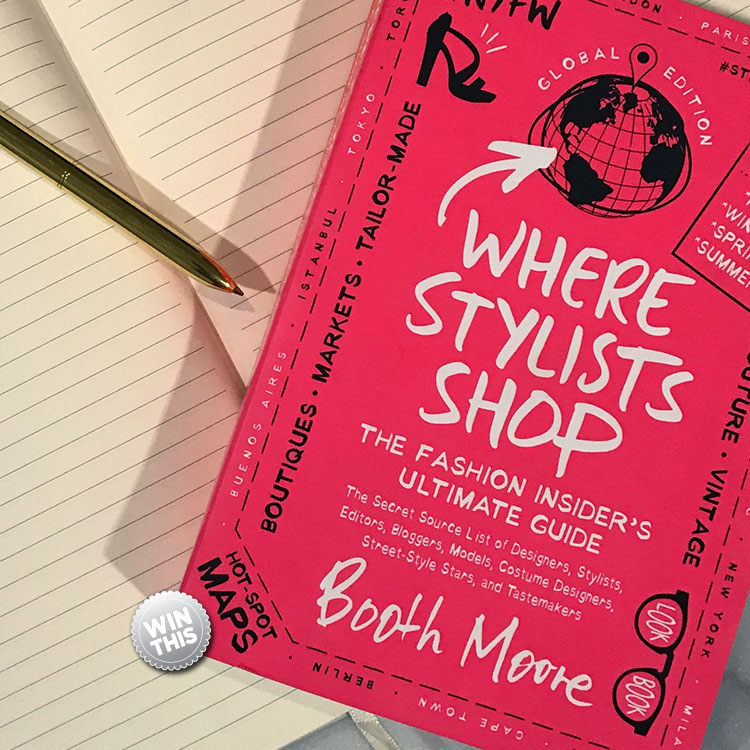 January is all about looking forward and quite frankly about making resolutions really happen. Things on our radar include getting the inside scoop on where the top stylists in the world shop, rainbow sweaters that reflect our daily mood, our latest chick flick obsessions, and a one-two get in shape style punch. Read on.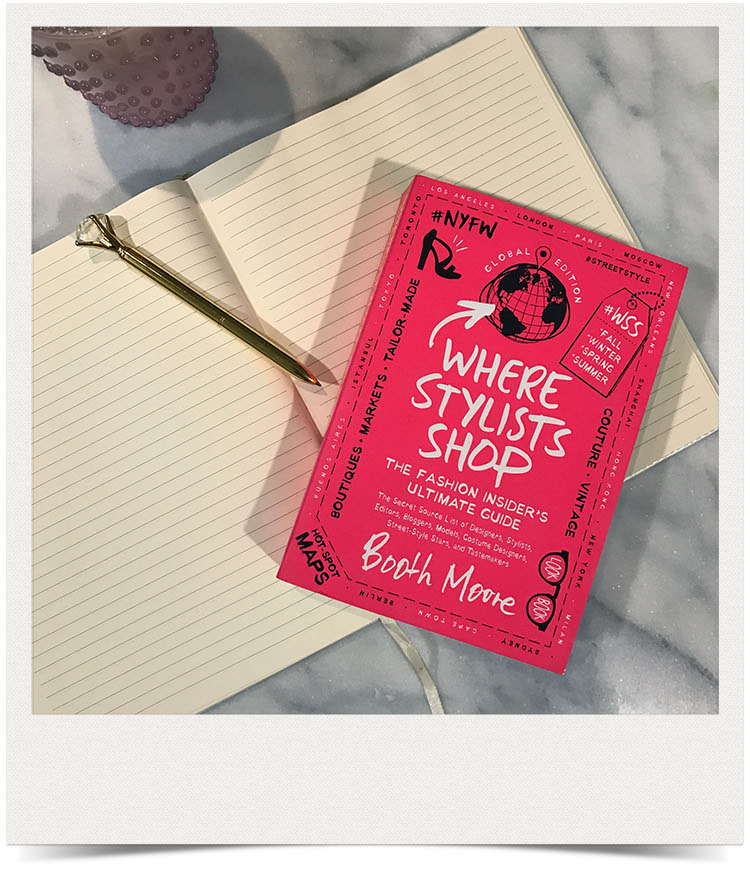 1. WHERE STYLISTS SHOP
Rekindle your love for brick and mortar shopping. A personal friend and one of the most gifted fashion journalists of our time, Booth Moore, currently the Senior Fashion Editor at The Hollywood Reporter, just brought together her A-list contacts and exceptional fashion industry access to create the definitive guide to shopping around the world. Moore interviewed more than 175 of the top designers, stylists, editors, bloggers, models, costume designers, street-style stars, and tastemakers, including me, on where they shop. Only Booth could actually get this stellar group, from Rachael Zoe to Aimee Song, to divulge their shopping secrets from hidden vintage gems in Paris to up-and-coming local designer boutiques in Sydney, from old-school New York establishments and made-to-order jewelry in Los Angeles to the best street markets in Hong Kong. Literally just released, Where Stylists Shop: The Fashion Insiders Ultimate Insider's Guide reveals all the shopping secrets of the fashion elite. Use WSS17, my fashion insiders secret 10% discount code to grab you very own copy from ReganArts. Hurry, I have a feeling the first run will sell out. For one lucky reader, tell us in the comments, why you would like the inside scoop on where to shop and we'll send you your very own copy signed by Booth Moore. The winner will be randomly selected February 3rd.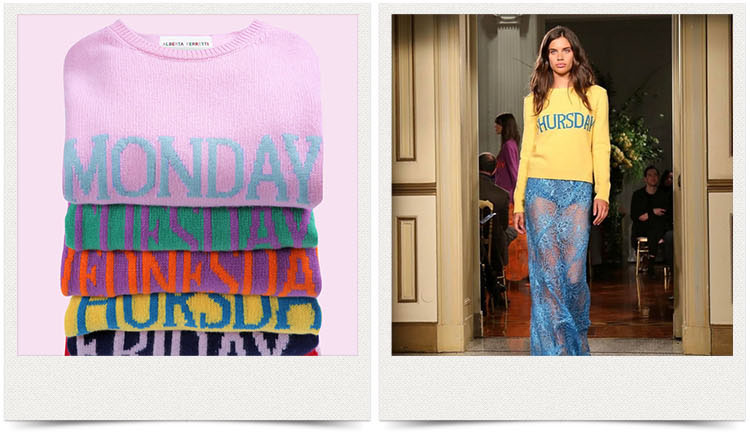 Courtesy
2. BE A RAINBOW

My new go-to is a sweater with jeans and sometimes I just want something right now. Alberta Ferretti has just made my obsession come to life with her pre-fall 2017 "Rainbow Week" capsule collection. Straight off the runway, each of the rainbow bright cashmere-blend sweaters is emblazoned with a day of the week. According to Ferretti, "each color represents a new day and a new state of mind." It's one of those perfect wardrobe pick-me up's in the dead of winter that's an instanta reminder to live every day with joy and optimism. Hmm. Seems to be an ongoing theme lately. So if you can't remember the day of the week, and I admit sometimes I can't, or want to help someone else remember when they take a gander at you, I stumbled across these goodies and matching beanies at Saks Fifth Avenue. Some of the sweaters are even different lengths because some days might just be cozier than others. Of course, you can also dress them up with a sexy lace skirt. As the Rolling Stones once said, "She comes in colors ev'rywhere; She's like a rainbow ."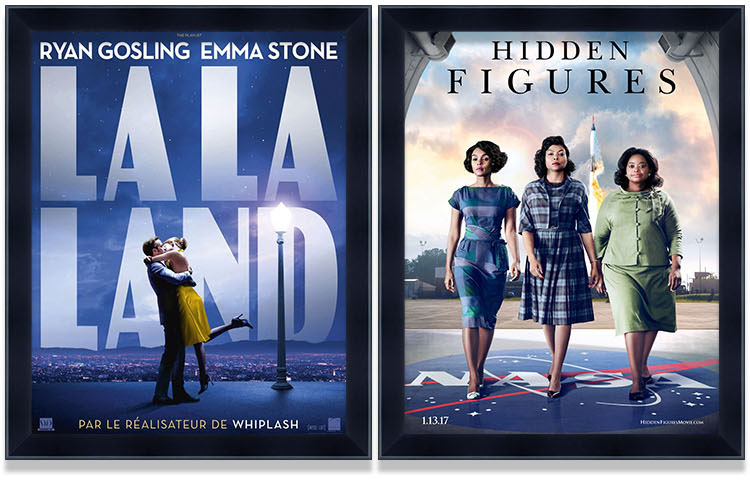 3. GO TO THE MOVIES.

Let the games begin. It's awards season in LA. Things just got started with the Palm Springs Festival and the Golden Globes. I'm rooting for La La Land as part of the awards frenzy. With LA as the backdrop, it's a love story starring Golden Globe winners Ryan Gosling and Emma Stone who are "drawn together by their common desire to do what they love but success suddenly threatens to rip them apart." Then I had a sudden pivot. I went to see Hidden Figures, and you should too, because there are rumblings all over Hollywood that the Oscar race suddenly has a new contender. It's the story of "three brilliant African-American women at NASA — Katherine Johnson (Taraji P. Henson), Dorothy Vaughan (Octavia Spencer) and Mary Jackson (Janelle Monáe) — who serve as the brains behind one of the greatest operations in history: the launch of astronaut John Glenn (Glen Powell) into orbit." Possibly before your time, "it was a stunning achievement that restored the nation's confidence, turned around the Space Race and galvanized the world." It was also very personal for me as my dad was in the aeronautics industry and it gave me a new appreciation for his work and achievements. There's something great about seeing a movie with an audience. Go.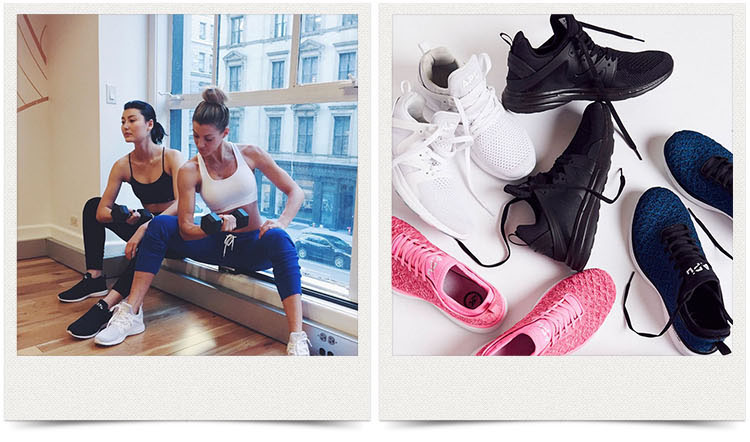 Courtesy
4. UPGRADE YOUR WORKOUT
I learned this from Esquire. Apparently the guys in your life already know know this so I am passing it along to you. Key fact. If you can stick to your routine for the first 17 days of January, there's a good chance you'll make your goals. I find looking good somehow makes that all happen. The best way to nudge that along is upgrading your gear. First, now considered "the hottest sneaker brand in America", I invested in a new pair of Athletic Propulsion Labs kicks. Their TechLoom Phantoms have a sleek 3D knit upper and silhouette and their Ascend cross training shoe is the most comfortable ones out there with their patented Propelium outsole with amazing cushioning. A few of my favorite places to find APL sneakers and great gear are online at APL and GOOP as well as in-store at Bandier and Alo Yoga who are both shout outs in what else, Where Stylists Shop. So if you want to keep your New Year's resolutions, and we're just past day 17, treat yourself to new workout gear. It works for me.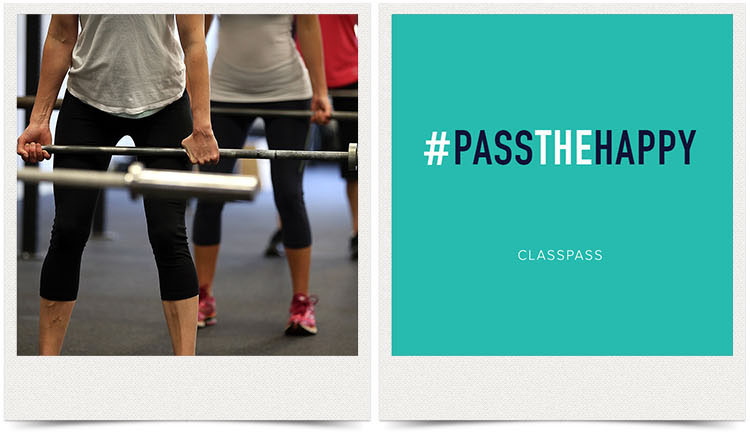 5. CLASS PASS
While we are on the subject, and that's all anyone is talking about, how about upgrading your workout? If you don't know about Class Pass you can thank me later. It's the golden ticket to getting back in shape and having some variety in your workout routine. One Pass. Unlimited Classes. It's a monthly membership that connects you to over 8,00 fitness studios. You'll never get bored with your fitness routine.
With Love From La La Land,
NJ Goldston, The Brunette.