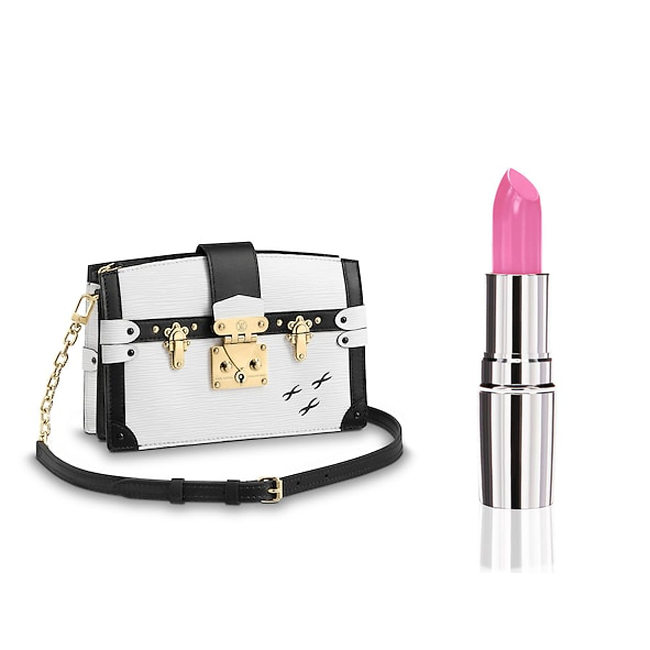 Maybe because it's summer and I'm feeling more relaxed my mind has wandered to everything from a stunning new beauty line, a very special lipstick of the moment to the massive media riff going on about "Old Is The New Black" to the perfect new clutch. It's an eclectic assortment plus two must-see, binge worthy Amazon Prime shows that you may have accidentally overlooked. Since we're also in the middle of an historic heat dome and the perfect summer guilty pleasure, I've got a his and her bonus pick. See what has me up at nights and inspired by, oddly enough, the 80's.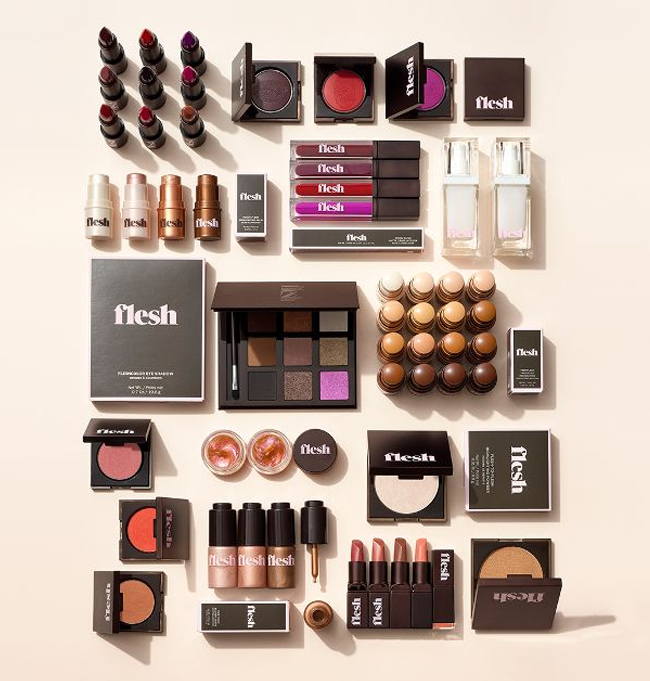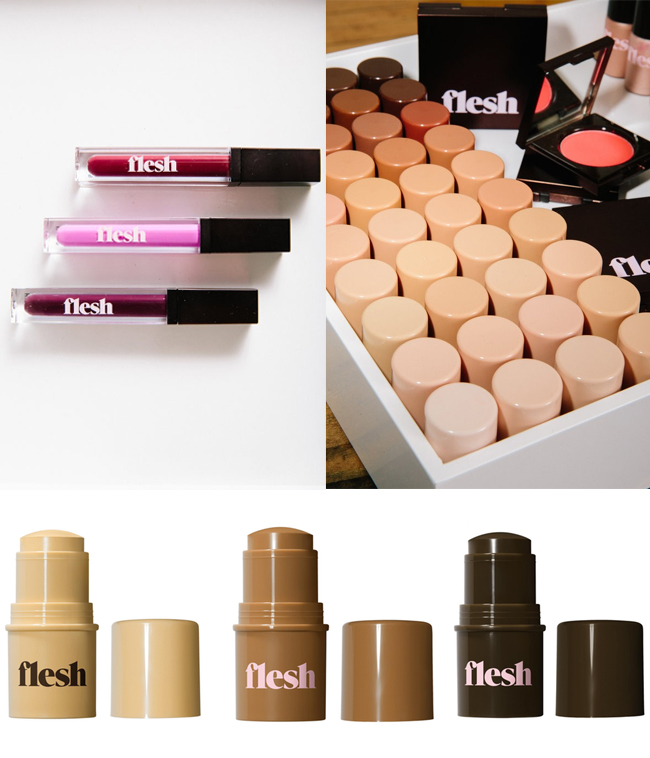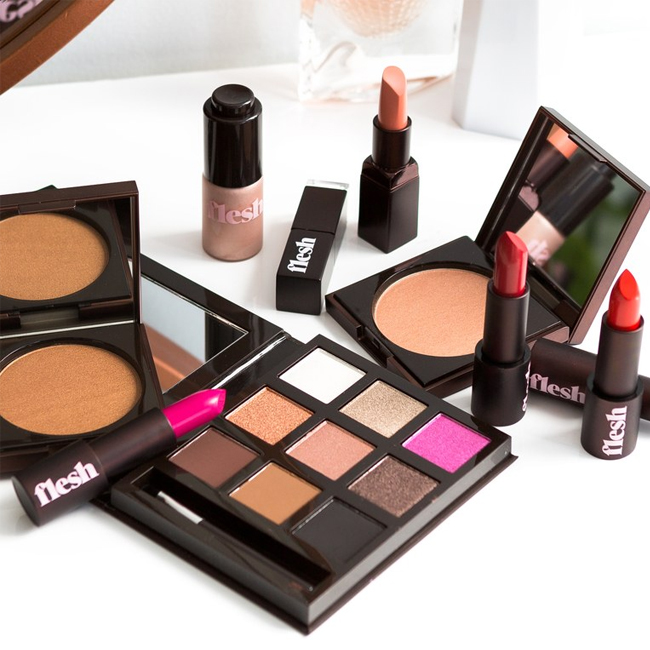 1. flesh
Revlon was due for a turnaround of sorts and needed to re-imagine its business. A musical fanfare is in order with a trumpet flourish because that's just what happened. Linda Wells, former Allure Magazine Editor-in-Chief and now Chief Creative Officer at Revlon just launched a new prestige makeup line called flesh. It just arrived at Ulta (smart move and hundreds of doors) in late June. The name, flesh, refers to the brand's philosophy of creating a shade-inclusive collection of makeup that has 40 shades of foundation. Considered a highly charged word and the polar opposite of the politically correct "nude" as the go-to in the beauty biz, the brand just might give Rihanna's Sephora Fenty line some major competition. Beauty is a tough business so game on with KKW Beauty also in the mix. The foundation comes in 40 stubby shade sticks at $18 a piece, which also easily pack in your purse avoiding any mess, swipe lip colors (at $24) and rouges (at $26) embossed with a fingerprint as everything somehow has to have a social media hook.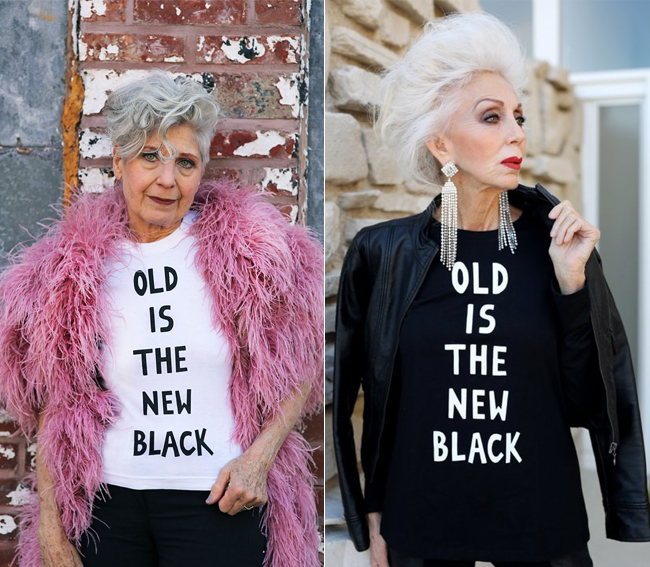 2. Old is The New Black
With the "longevity boom" (as life expectancy increases and birth rates drop) well underway (millennials you are likely to live to at least to 90 and spend the majority of your life over 35) the concept of Old Is The New Black recently hit a media and social tipping point. Spurred on by Ari Seth Cohen's Advanced Style curated Instagram account and a recent breakout New York Times article "Too Old? You Mean Fabulous?", women over 60 are suddenly the new Instagram stars. It's a blog-based "ode to the confidence, beauty, and fashion that can only be achieved through the experience of a life lived." If you're fascinated, follow it all on @advancedstyle.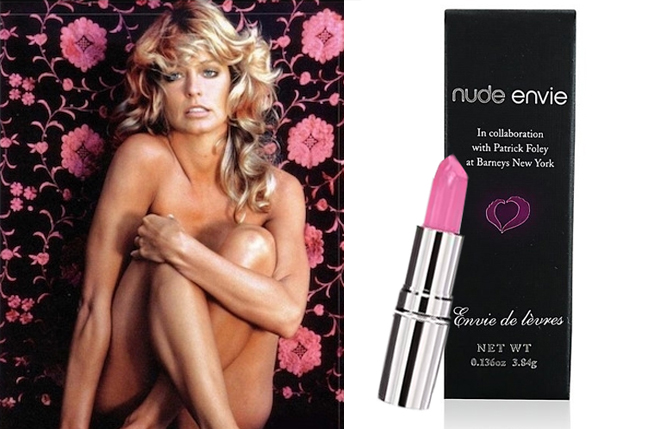 3. Farrah Pink
Anything to support cancer research is near and dear to my heart. My good friend famed hair stylist Jose Eber's muse Farrah Fawcett is having a special moment in her memory. FYI, I was also lucky enough to do Eber's branding several years ago when he did a major salon update inspired by his best friend late actress Elizabeth Taylor.
Now Barneys in collaboration with Patrick Foley is honoring Fawcett and benefiting the late actress's foundation with a limited edition lipstick, Farrah Pink, her favorite color. It's also the foundation's first beauty product to help support the cause. Brilliant idea. Created by Los Angeles company Nude Envie, this Limited Edition pink shade, the one Farrah Fawcett loved to wear, benefits the Farrah Fawcett Foundation created by Fawcett in 2007 soon after her cancer diagnosis and focuses on cancer awareness, research and prevention. Available exclusively at Barneys and Nude Envie, the sheer silky and glossy formula has a youthful beauty. It's my new go-to shade of pink and I'm stocking up before it's sold-out. $38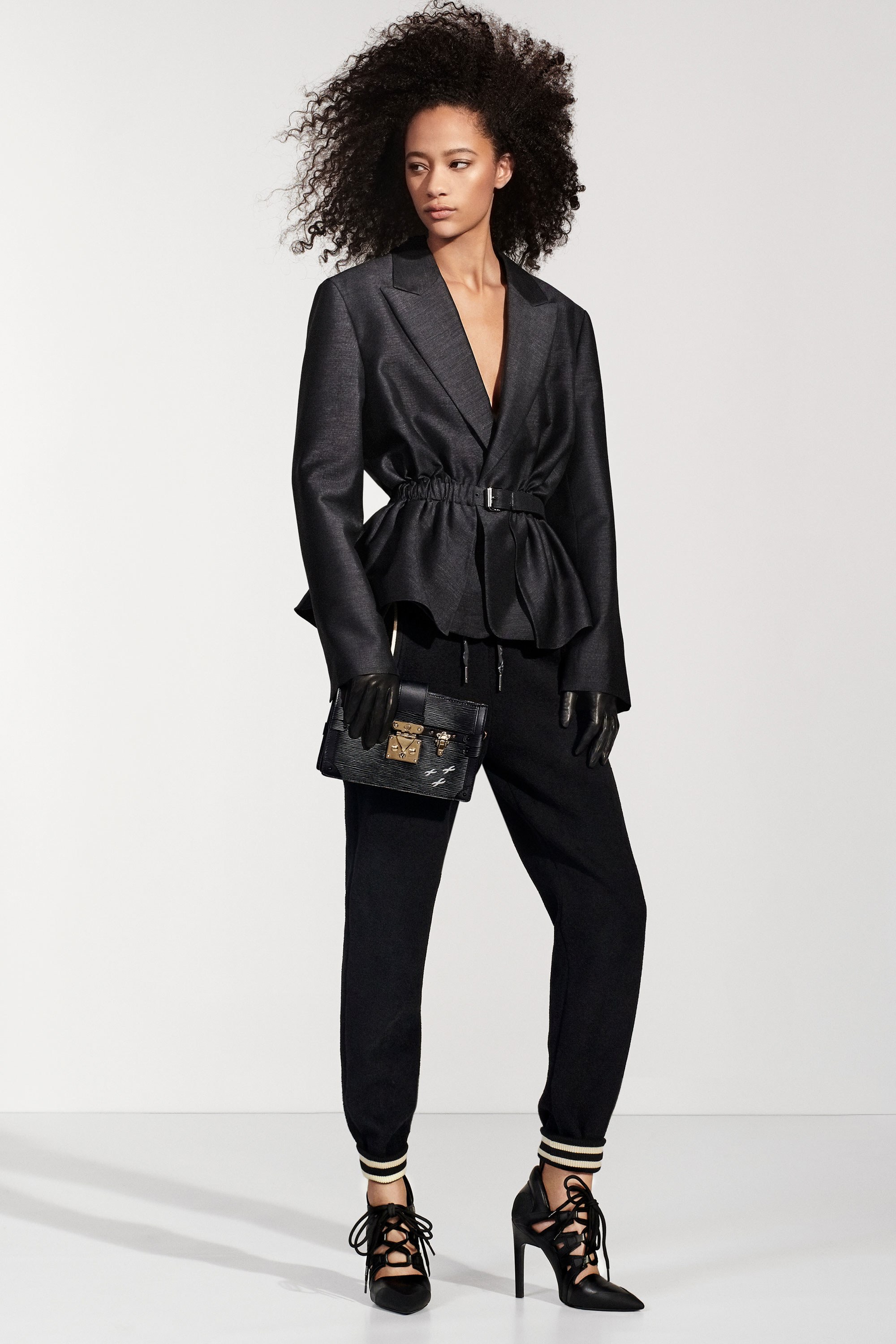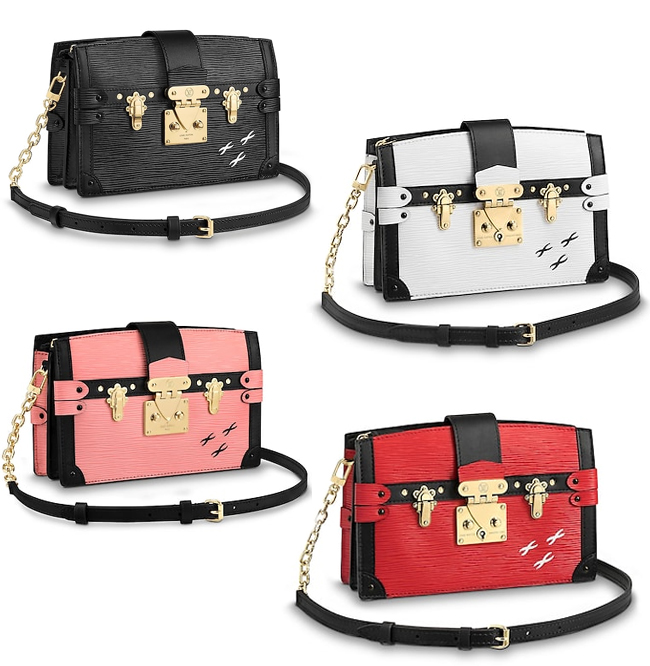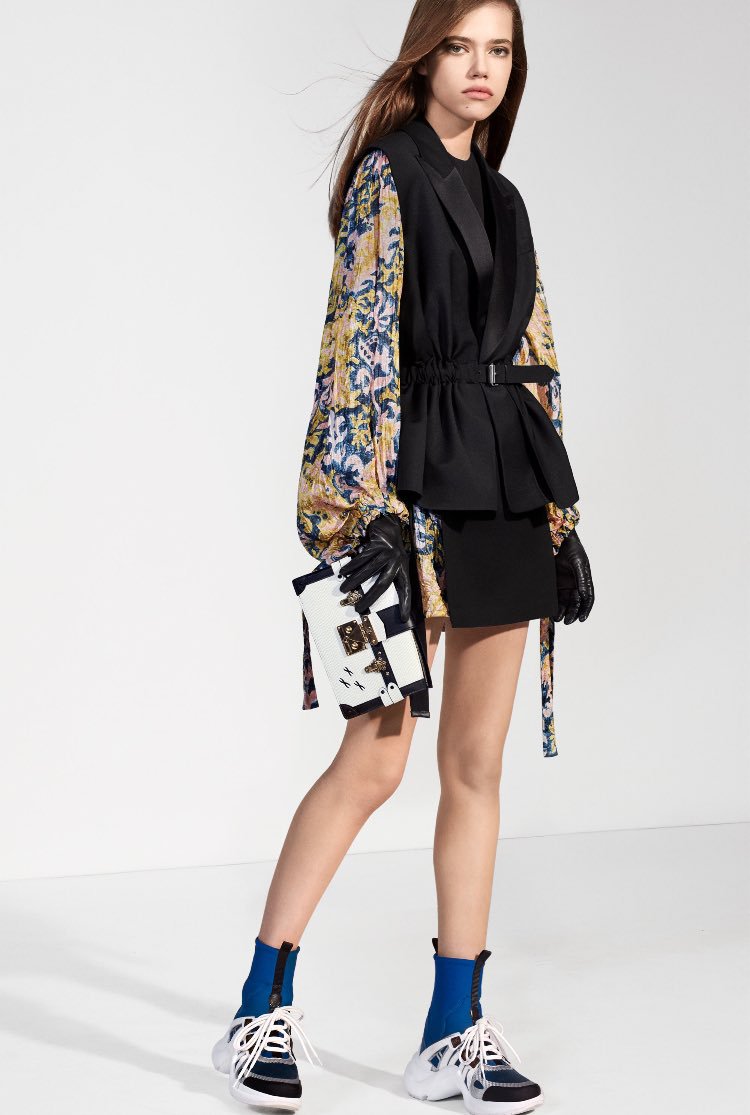 4. New Forever Bag: The Louis Vuitton Clutch Trunk
Everyone knows I have a bit of a Louis Vuitton Petite Malle addiction. After all, I was at Nicolas Ghesquiere's first runway show when it debuted and became obsessed. Ghesquiere and his team have just put a new twist on the beloved iconic Petite Malle. They've re-envisioned it as a day to night, totally stylish but practical, multi-functional, soft-sided clutch that is also a small crossbody bag. Perfect for my increasingly casual lifestyle (and yours), the bag holds everything from my smartphone, a small wallet, a bit of makeup and is much softer, more flexible than its predecessor. Almost sold-out everywhere, it comes in four colors of the the supple Epi leather. I can't decide my favorite from the white, pink, red, or black versus the Monogram inverse. O.K. Maybe the white or red. You can quickly track one down at Louis Vuitton boutiques.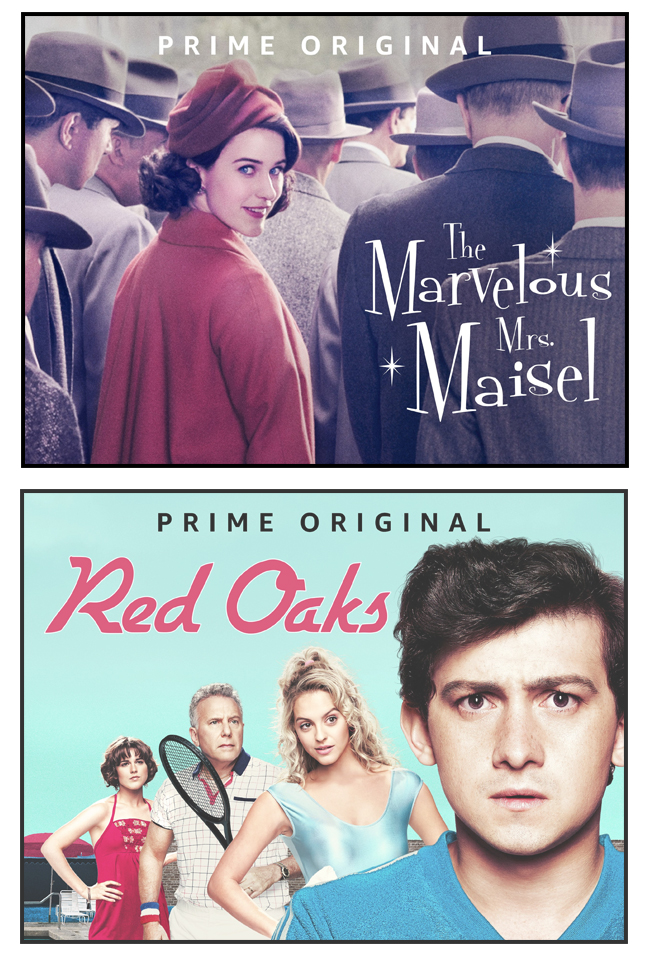 5. Amazon Prime: The Marvelous Mrs. Maisel and Red Oaks
I've seen The Marvelous Mrs. Maisel billboards all over LA and never watched the show until a July 4th binge. The show and Mrs. Maisel are both marvelous. Created by Amy Sherman-Palladino ("Gilmore Girls"), it's almost the fictional version of how the bedazzling Joan Rivers might (or probably did) make her way on to the comedy scene while juggling the roles of a daughter, mother and "wife-ish." Without giving anything away, it's the late 1950s and Miriam "Midge" Maisel has everything she has ever wanted — the perfect husband, two kids and an elegant apartment on New York's Upper West Side. Her seemingly idyllic life takes a surprising turn when she discovers a hidden talent she didn't previously know she had — stand-up comedy. This revelation changes her life forever as she begins a journey that takes her from her comfortable life on the Upper West Side through the cafes and nightclubs of Greenwich Village as she makes her way through the city's comedy industry on a path that could ultimately lead her to a spot on the "Tonight Show" couch.
It's summer so why not watch a show that's a throwback to the summer of 1985 (since we're all refocused on the 80's). NYU student David lands a summer job at the Red Oaks Country Club in New Jersey. As the assistant tennis pro, he rubs elbows with the clientele, as well as his fellow employees. And they all have advice to offer him on how he should be planning for the rest of his life. Summer won't last forever, though, and David has some decisions to make as he eventually moves on to the Big Apple; but what a summer.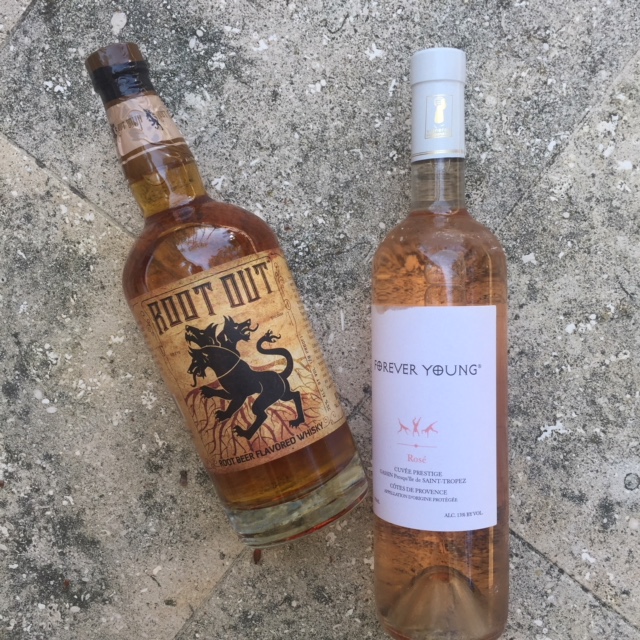 Bonus Must: His and Her Summer Days or Nights
Now that you're in binge mode, I've got two summer companions. One for you and one for your fella. It's the perfect way to make a night of it all. First sing along with Alphaville (another 80's throwback) the lyrics to their hit. Forever young. I want to be forever young. Do you really want to live forever? Envisioning this? Fast forward. The luxury wine brand Forever Young Wine has tapped into this zeitgeist unveiling their new, medal winning Rosé from St. Tropez, France. Now for a special treat for your fella. Root Out Root Beer Flavored Whisky. I'd never heard of it before this weekend. It tastes great as a cocktail including in a Old Fashioned or a boozy Root Beer float. You're all set for a romantic, binge-worthy night at home.
Cheers
NJ Goldston