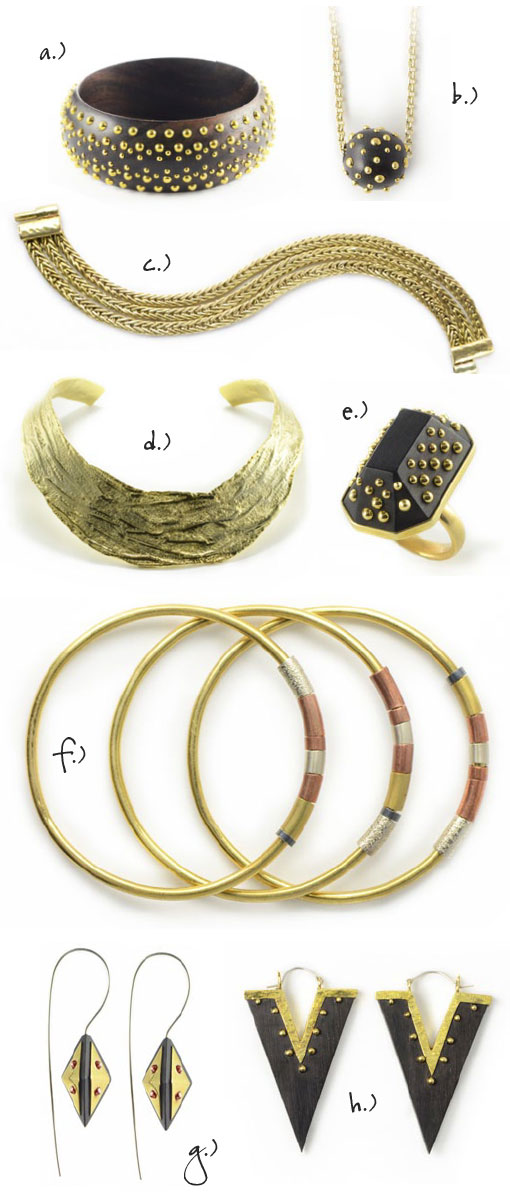 Summer is the perfect time to up your accessory ante and we think Karen London, a luminary in the jewelry industry, adds that extra special something to your look with her new collections. Designed in Los Angeles and created in Bali and Thailand, her jewelry line combines the finest exotic woods and metals with unsurpassed craftsmanship, resulting in a collection that merges earthy bohemian style with rough rock 'n roll glamour in a truly one-of-a-kind way. Sounds like it's just perfect for so many of our readers, right? We'll you're not alone, the likes of celebrities and magazines from Kristen Stewart (who wears the Karen London Julius ring), Miley Cyrus, Jennifer Anniston, Katie Holmes, W Magazine, People, Teen People and Papercut are all big fans.
Since it's getting so close to the 4th of July, we thought we would help out and put a little bit of fireworks in to your accessories wardrobe with our latest giveaway from The Blonde and The Brunette courtesy of the the Karen London team. But you know us, we had to shake it up a bit. This time it's even more fun. Here's how to enter.

1. Leave a comment below and like the post telling us which one of the Karen London pieces, from the selection above, you'd love to win and why. We've listed the names below, by letter, for easy reference.
a) Destination Bangle b) Med On a Roll Necklace in gold c) Venus Bracelet d) Cleopatra Collar in gold spotted on Miley Cyrus e) Top of the Hills Ring in gold f) Mix it Bangles (set of 3) g) Free Falling Earrings in rose gold h) Star Gazer Earrings in gold e) Top of the Hills Ring in gold
2. Sign up for Karen London emails or the blog or The Blonde and The Brunette RSS feed on our site if you don't already subscribe.
Good luck! Entries will be accepted until July 6 at 5pm PST. We'll announce the winner on Tuesday July 10, at Noon PST. Of course, you might also want to check out Karen London on your own. They have everything from the Julius Ring to the chain-link Stay With Me bracelet. Prices start at $40.
xo
The Blonde and The Brunette Team