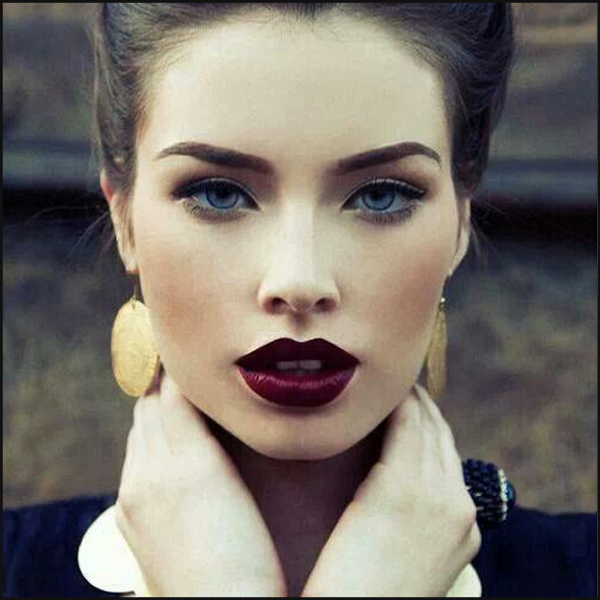 Once again, the 90's are back with a vengeance! The latest trend to resurface is the dark lip! From the runway to the day to day, a dark lip is a powerful way to play up your look.
Striking, right? But, I have to be honest. I was afraid of this trend for quite a while, but after seeing it (and loving it) on everyone I've encountered, I had to face my fear and try it out! To my complete and utter shock, I actually LOVED seeing the dark on me. I must admit, it was a bit of a shock at first. I have naturally fair skin and have small lips, so I usually wear earthy tones as not to draw attention, but going Bordeaux actually made me embrace my petite lips even more!
I particularly love wearing this look with a bohemian style outfit, hair down, and barely there makeup. It surprisingly makes all of your facial features pop, and believe it or not, heightened my confidence.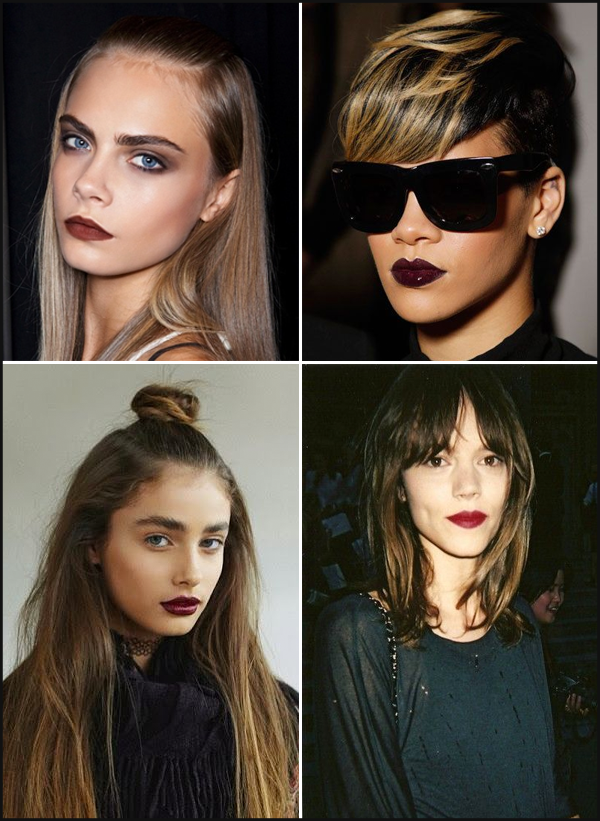 However, since it takes a bit of trial and error to get it right, here are my five tips that helped me feel confident in this look:
1. Collect a couple celeb look-alike photos ( Cara and Rihanna inspired me) wearing the shade you think looks best and go from there.
2. Try. Try. Try. The more you try, the quicker you will find THE ONE.
3. Use a pencil, or matte base, to avoid smearing. Trust me, once it smears, it's game over.
4. Keep the rest of your makeup simple. Light mascara, foundation & bronzer. Just don't overdo it.
5. If you're just not quite ready yet, try a lip stain to ease into it.
Below, are a few of my favorites. ILIA being my absolute favorite day to day dark wear. It's not too intense, yet gives me just enough edge. The Sephora Luster Matte Long Wear is for those late nights, when it gives me the dark mysterious edge I love!

Xx. Jadan Huter