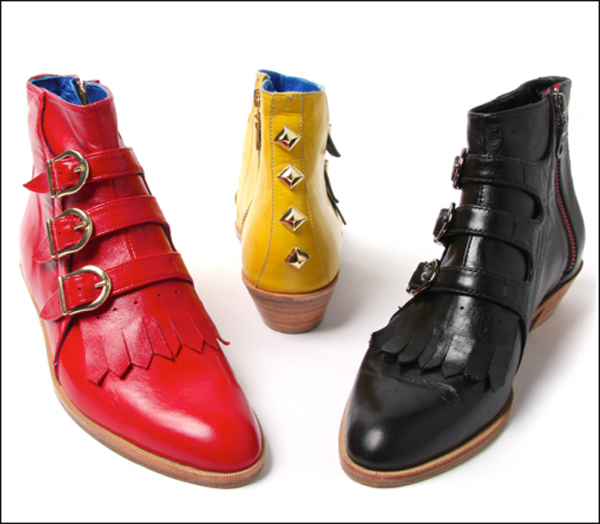 What's in a shoe or should I say a boot? For me, and from the mouths of Jordan and Jensen Adoni of Modern Vice, "shoes are not just clothes for your feet, shoes are a physical manifestation of who you are." Neat freak, hipster, gypsy, vagabond, shoes reveal all of that and then some. So, what's my latest obsession that is a peek into my soul? The Jett Boot.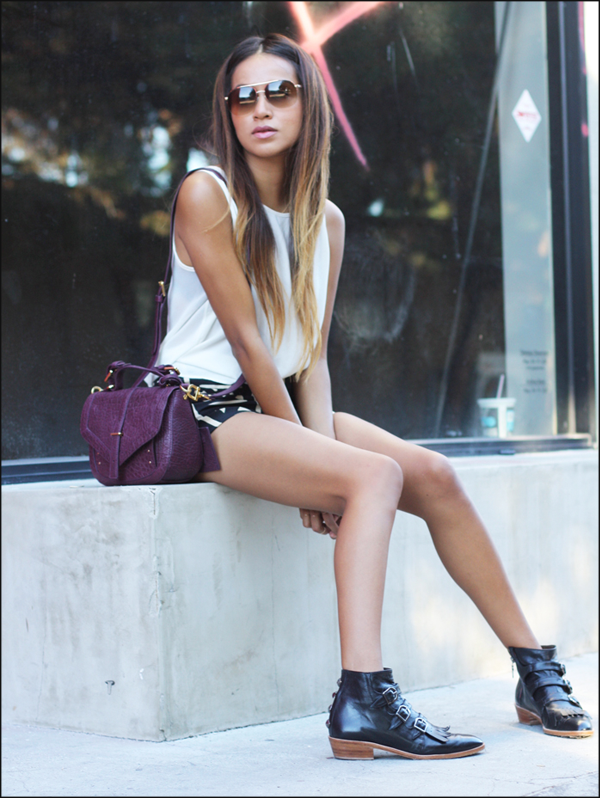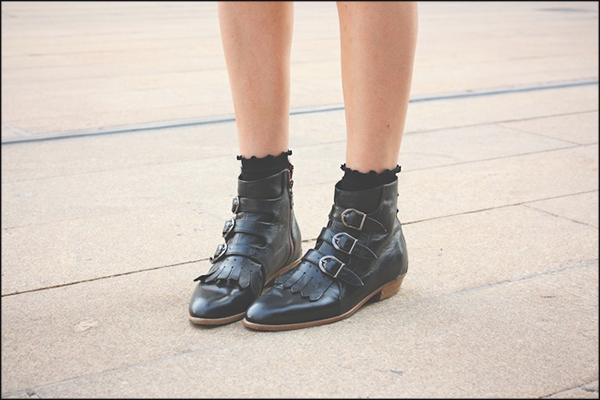 Here's why. Boots are the mainstay of my wardrobe. They satisfy my ever-evolving wanderlust for an easy style solution with attitude—anytime—with shorts, dresses, jeans running through the airport or the streets of LA. The drawback? Last time I was this in love with a boot, I had to spend an incredibly hefty amount of money to get my hands on the Chloe Susan boot, and my wallet hated me for weeks! But a girl can't survive on one boot alone when winter is around the corner.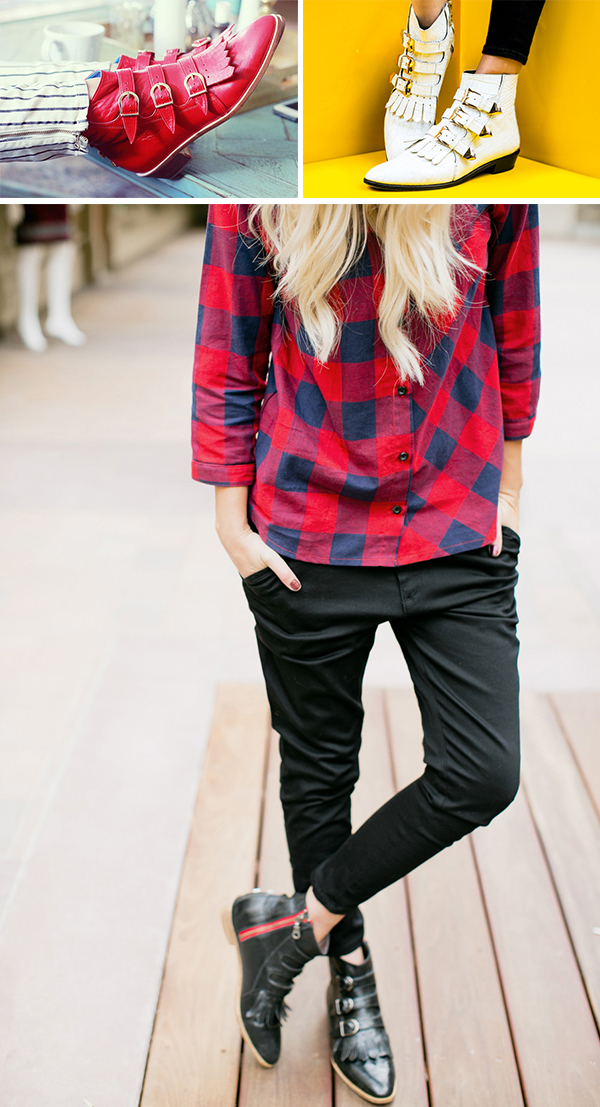 Now to my obsession. I'm not alone in my Jett passion . Bloggers Julie Sarinana and Natalie Suarez (below) are constantly out and about in them too because they boots are made for walking and looking good. Natalie even did a recent collab with Modern Vice.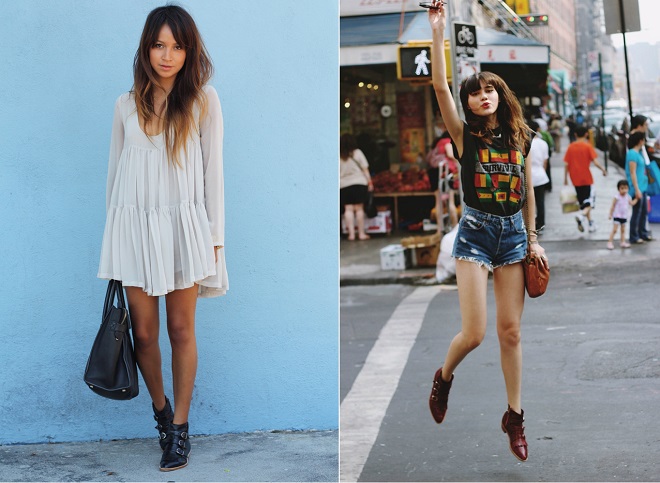 The best part is supporting new designers. It's incredibly exciting to see an up and coming company create something just as elegant, and dare I say, even more "wearable" for less than half of the Chloe price tag.The Adoni brothers, owners of the New York based Modern Vice shoe company who created the Jett boot, run one of the very few shoe companies that manufacture their products right in New York City. Not to mention, from every stitch, lace and leather, the work is all done under one roof!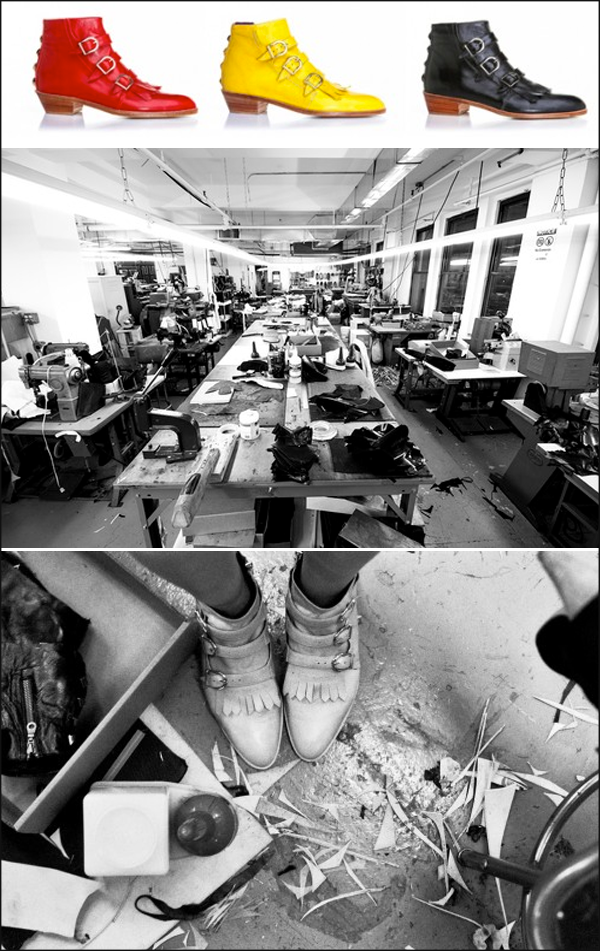 It's almost overwhelming how much they love what they do, and how much precision they put into creating every piece. They refer to their shoes as "wearable art." I'd have to agree with them too! No matter how rugged, worn in, or colorful each pair is, it exudes a beauty much more than just your average boot. They've just released their fall lineup including the stunning Jett Red plaid and a slew of two-tone combos along with the classic Jett pastels.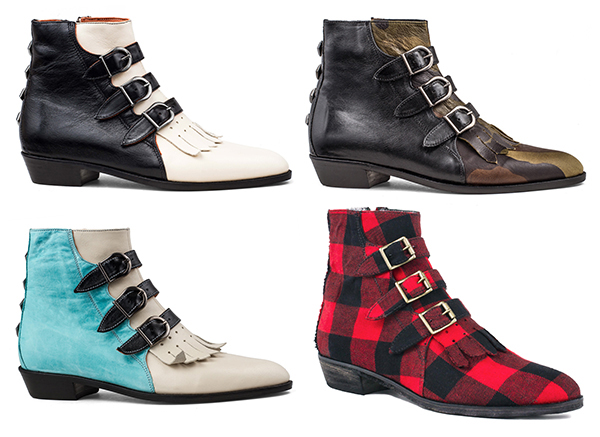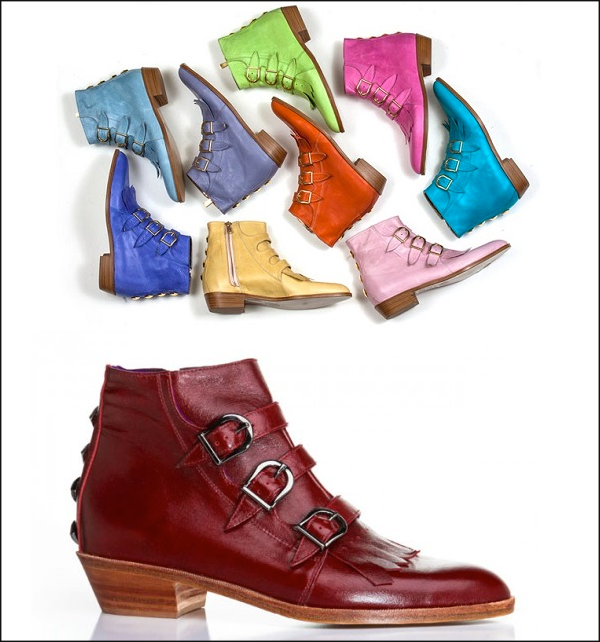 I happily went for the red & blue Jett Buckle. Because, quite frankly, a girl can never have too many boots!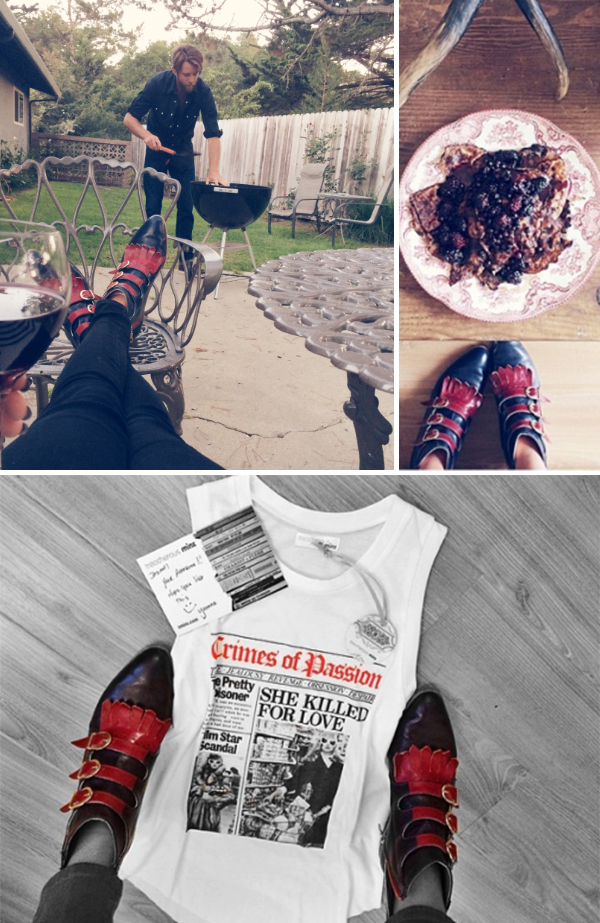 So, next time you ask, 'What's in a shoe?', the answer is simple: Everything. Shop the line at Modern Vice.

Xx. Jadan Huter