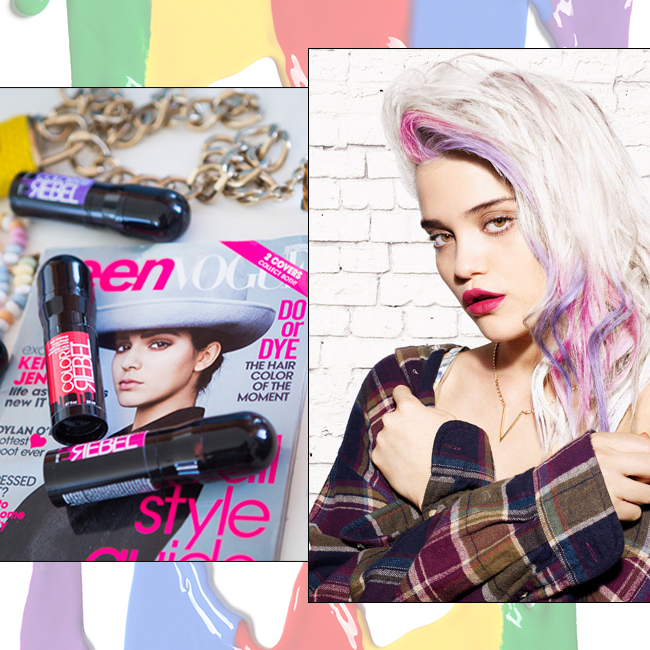 We're always up for a new beauty adventure and our latest discovery is Redken's Color Rebel hair makeup. With all the great color trending going on this year from Katy Perry's bold blue, Rachel McAdams' pastel pink and Nicole Richie's pretty purple, it's a fun, easy way to add gorgeous streaks of color to your hair that screams edgy cool and changes your look without making a permanent commitment. Even better, it's perfect for the weekend to switch up your style and surprise all your friends. So when they sent us samples, we were up for the challenge.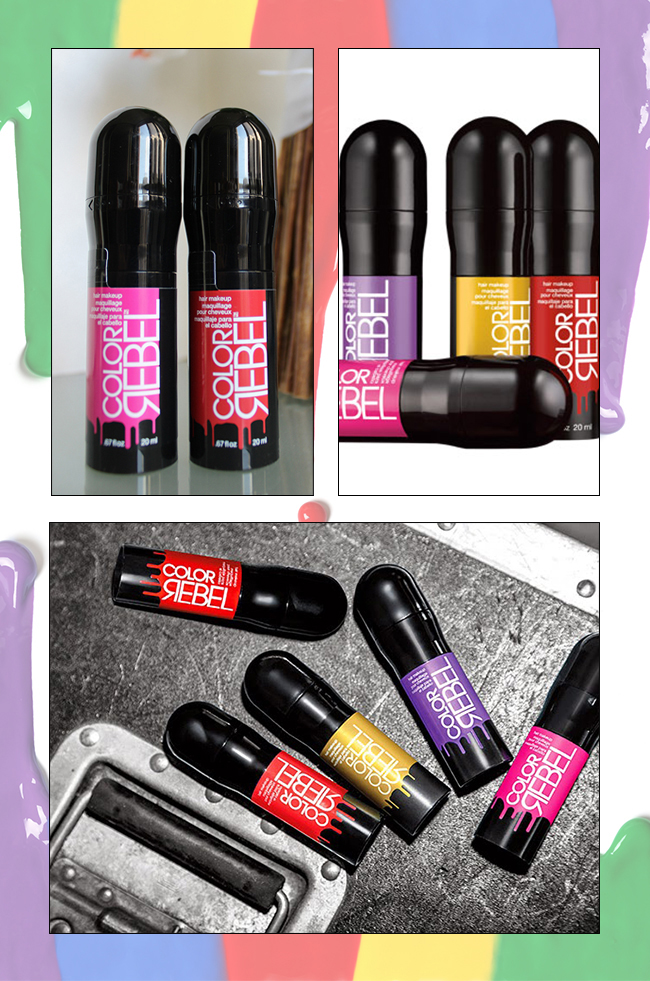 Depending on your mood you can choose from five bold colors from Red-y to Rock: a true red; Rebel Without a Coral: a Punchy coral; Punked Up Pink : Fuchsia pink; Purple Riot: Bright purple; Guilty as Charged:Gold Shimmer. So, you know us, we decided to be Color Rebels last weekend and put it the test .
The best part. This product is soooooo E-A-S-Y to use and not messy. Redken's Color Rebel hair makeup system uses an applicator and it's as simple as shake, twist and play. It makes it it a lot easier to use than hair chalking or dyeing your hair since you won't have to worry about the mess or spills.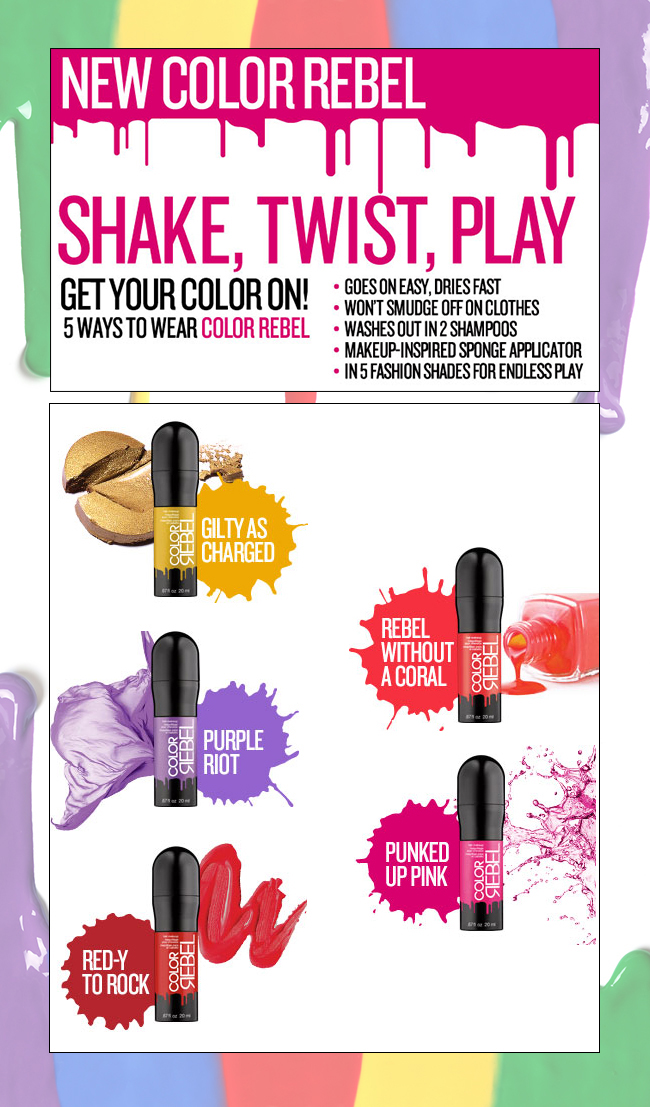 Here's the break down. The setup process was quick and simple. All you have to do is take the plug off, insert the sponge in, place the cap back on, and shake till the pigments starts showing up. If you want the color to be more pigmented, all you have to do is twist the bottom and start applying it to your hair. The color goes on well depending how light your hair is. I love how saturated the color can get when you add additional coats onto your hair. Make sure to wear gloves or wash your hands right after to avoid any stains on your hand. I would also recommend using a comb to brush through each section after applying the hair makeup on to even out the dye.I actually combined the Red-y To Rock with Punked Up Pink to get the look I wanted. Hey, I love to experiment.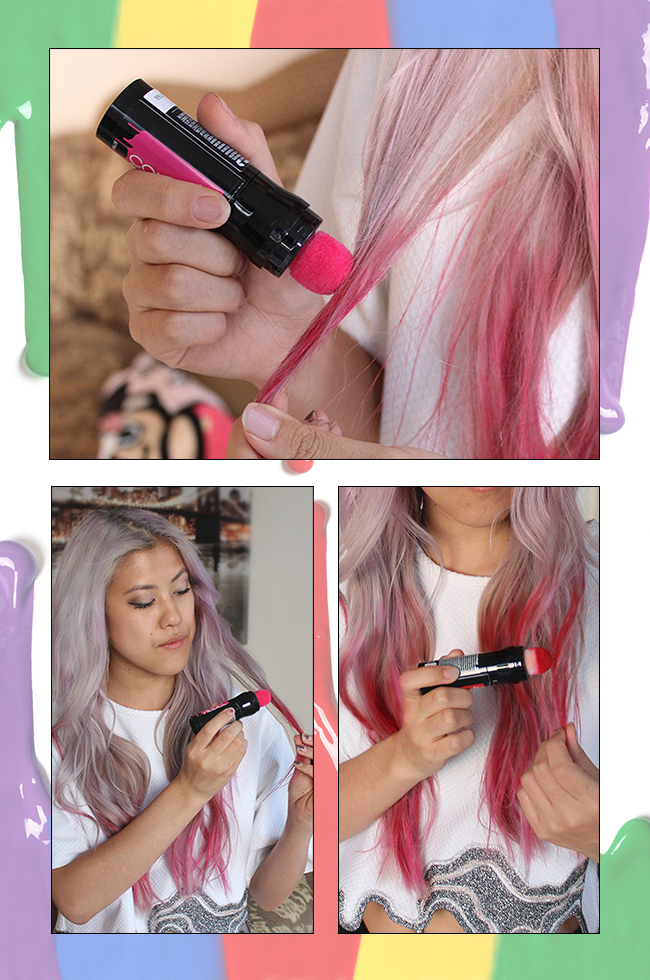 The second thing we loved most is how the hair makeup isn't messy at all. After applying it all over my tips, the dye didn't stain my shirt or got any stains anywhere else. I've got white on. Take note. It dries up quickly but for a quicker result, blow drying works too. The dye washes out within 2 or 3 times depending how pigmented it is.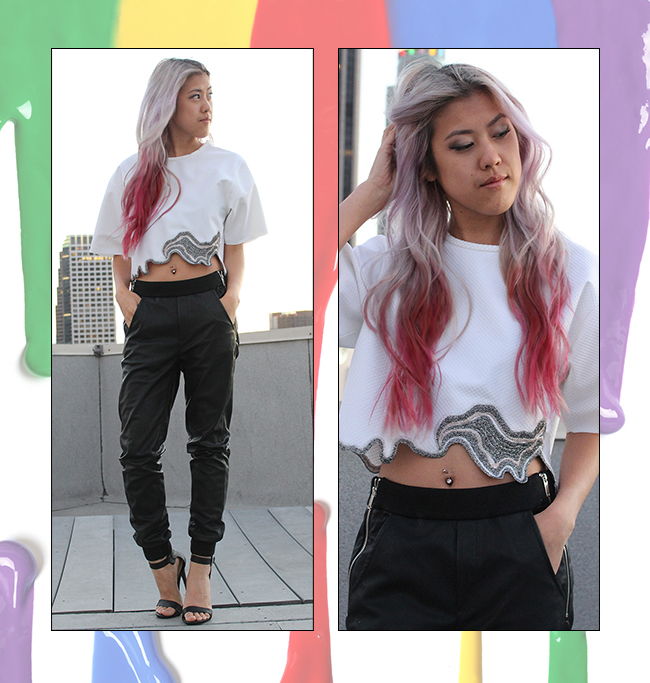 I love changing my look and hair color all the time, in fact I'm known for it. So if you're like me and love the idea of being a color chameleon without having to make a permanent commitment, go for it. We really put it to the test and it's two thumbs up for the B & B team. To get some of your own fun, Redken's Color Rebel hair makeup is just hitting salons nationwide.
With Love From LA,
Sharon & The Blonde & The Brunette Team
This post was powered by BrandBacker