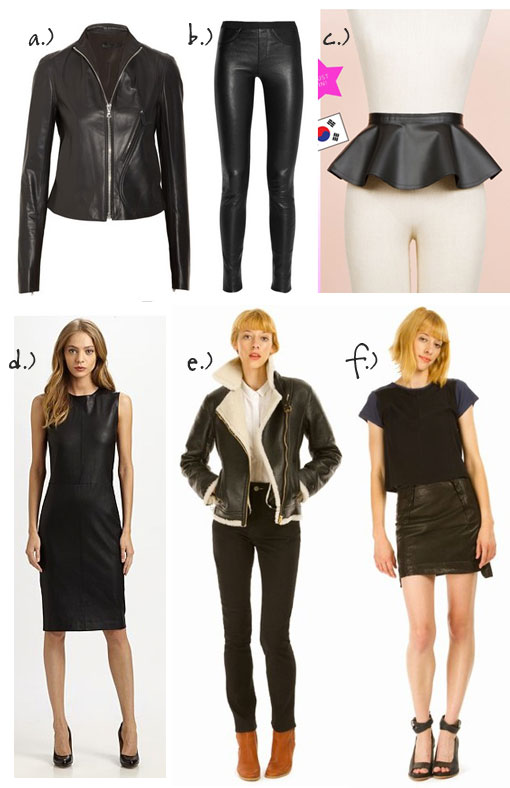 We see leather all over the runway and shops, but when you are purchasing a pricey leather statement piece, here are some amazing pieces that will stay on trend and classic forever!
a.) The Row Riker leather jacket $2,590. I love the classic shape and design.
b.) Helmut Lang Stretch-leather leggings $920. There's no better rock-chic silhouette than Helmut Lang's sleek black stretch-leather leggings. I love leather pants with a bit of stretch in them! Much more comfortable!
Vince and Steve J & Yoni P's fall collection are both chock-full of on-trend goodies. This Korean duo knows how to do leather:
-Kathryn, The Blonde