Made-to-order fashion has suddenly gone mainstream. In the past, ordering a "custom made" item was an idea available only to the wealthy because creating individualized products was a time-consuming and expensive process. Not any more. More companies are realizing that personalization is the perfect way for clients to express their own sense of style and they're making it happen in special ways. From clutches to necklaces, jackets and rings, nothing feels more sophisticated than having a one of a kind personalized piece to add to your closet.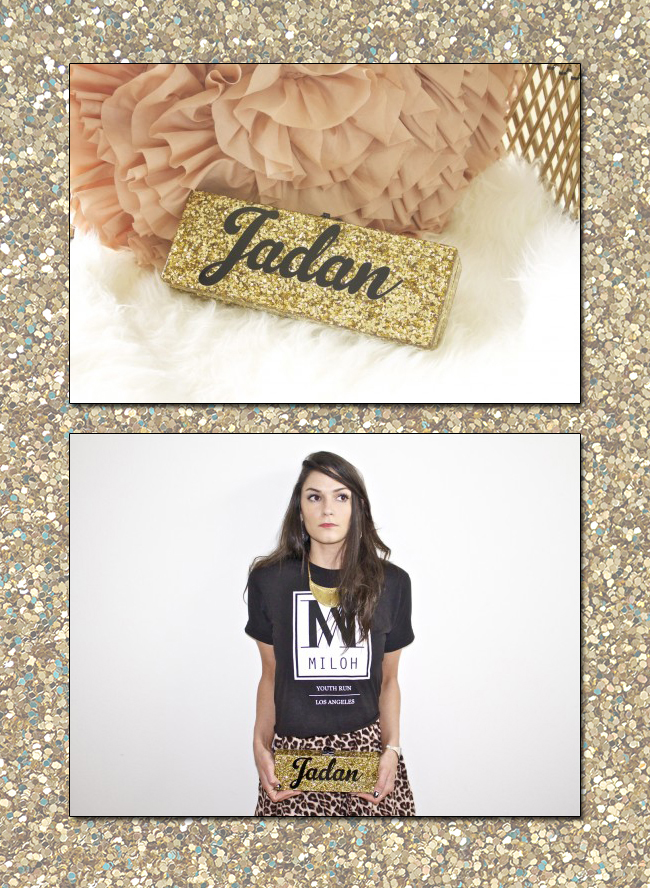 The perfect clutch. Last year, I was gifted the most incredible clutch I had ever laid eyes on! My very own PERSONALIZED Edie Parker clutch! It goes without saying, it is now the most coveted piece in my entire closet. Black and gold, my signature colors, and a splash of "Jadan". Incredibly chic would be a massive understatement. It's absolute perfection! I've paired it with everything from jean cut-offs and a blazer, for a casual night out, to a LBD & fur coat, which kept it feeling incredibly fancy! I know this piece will be my most coveted for decades to come!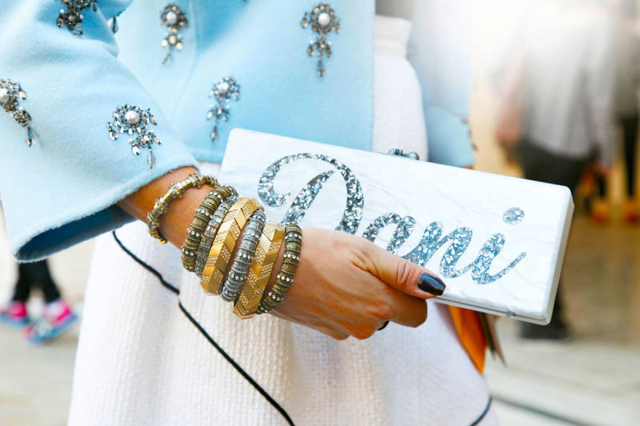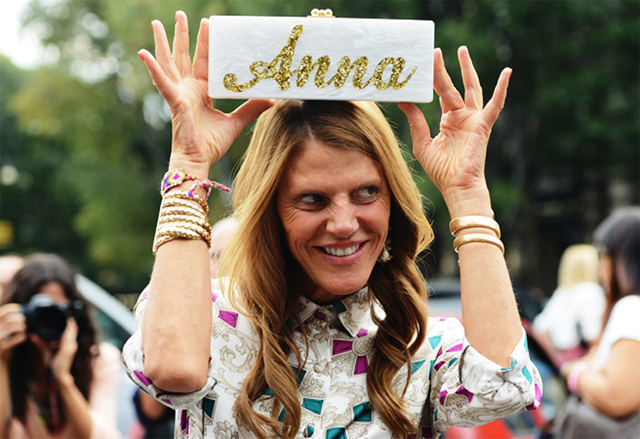 This is how it works. To get your very own bespoke Edie Parker clutch simply select the shape, font and colors from their palate. Then, choose a word that tells the world who you are. Perhaps it's your name, perhaps not. Each Bespoke clutch is unique, handcrafted, and made in America. Brett Heyman, designer of Edie Parker jokes that she always wears her personalized clutch to dinner parties, and it's the most expensive name tag she's ever had, what a great idea!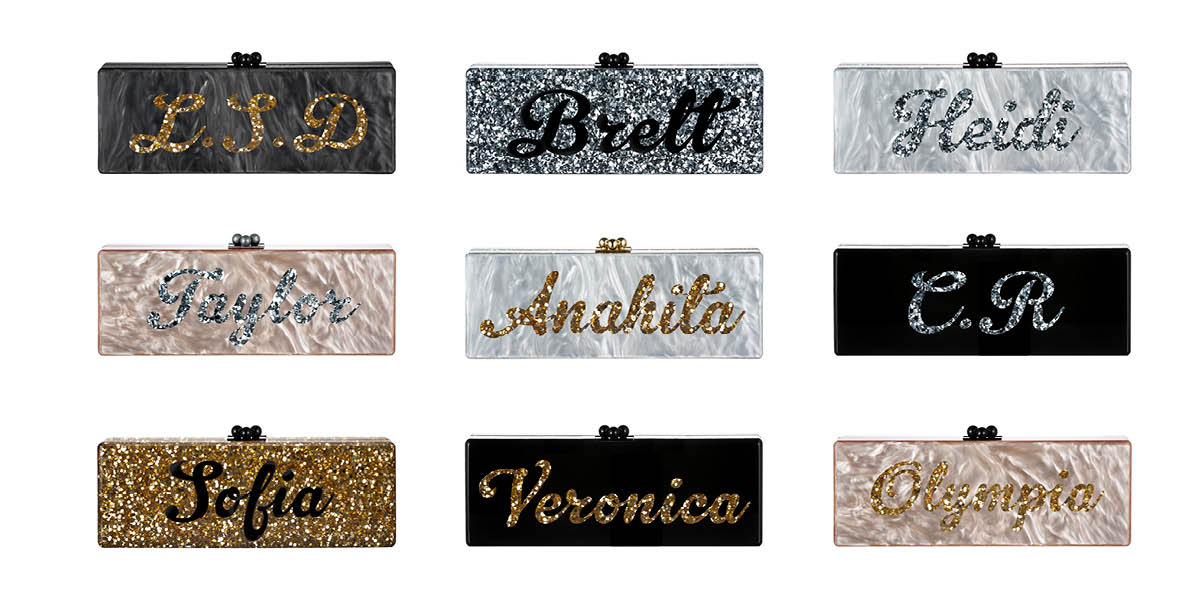 The perfect jewelry and jacket: Other big favorites are my custom "Jaybird" and "J" necklaces, rings and jackets. It's kind of my own Carrie Bradshaw moment.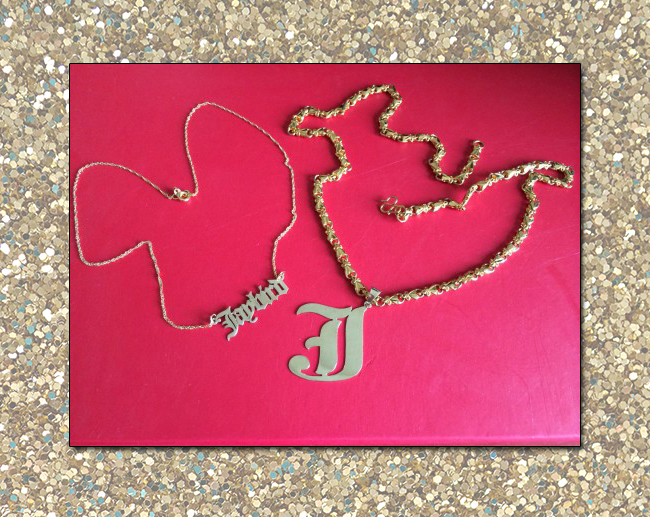 Personalized "Jaybird" Necklaces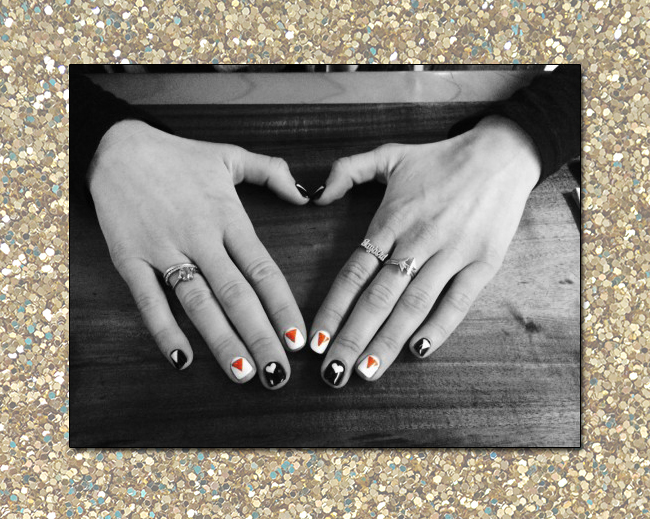 Personalized "Jaybird" Ring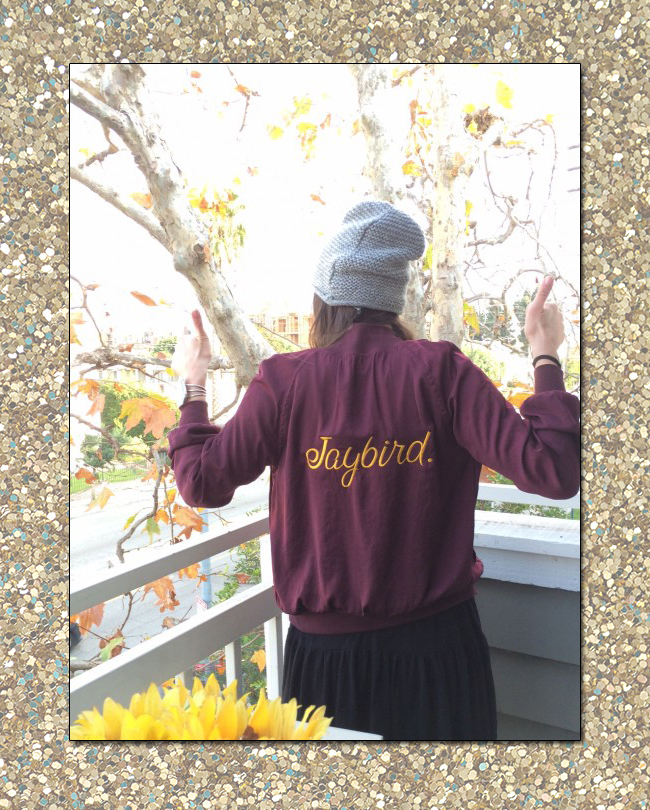 Personalized "Jaybird" Bomber Jacket
So why personalize? You are able to fully express yourself with customized pieces. Whether it be a unique print, a word, or an assortment of colors paired together it captivates your own sense of uniqueness.
Below, are two more ideas on how to get personal in 2015!

Xx. Jadan Huter