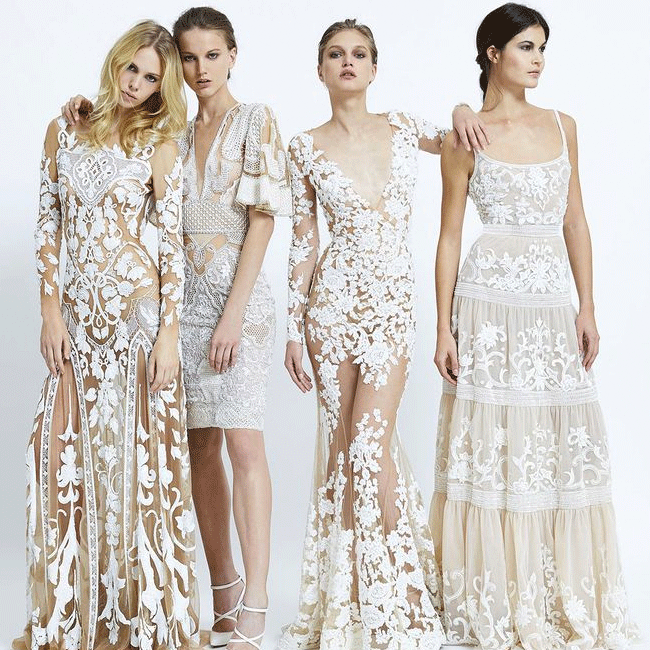 With Spring almost in full swing (except for five inches of snow in New York City on Friday), we're taking a moment to regroup after all the craziness of the all the Fashion Week madness. We're suddenly focused on Spring. Here are our top Five Spring Trends that we could just can't live without. See if you agree.

Lace + Crochet = Perfection. Well at least in our eyes. This season we saw lots of delicate laces and crochets coming down the runway. The theme is obliviously white. It never looked better. BNBstyle Tip: Pair the look with a neutral pump or sandal. It extends your leg and keeps the focus on the dress.

We've been spotting The Bucket Bag out and about a lot lately! I mean what's not to love?! The perfect sized bag that can fit just about anything and we love the boho flare for Spring.

The Fringe trend has been going strong for a while now, but this season we are seeing it become a little less boho and a little more sophisticated. Fab Fringe skirts, bags, and shoes are back and in a whole new way for Spring.
BnBStyle Tip: NEVER pair fringe on fringe. It's just a no-no. Pick one fringe item and build your outfit around that. While we usually love the neutral fringes, try mixing it up and go for a bold color. We are currently loving the Red Valentino 'Scarab' Fringe Clutch (shown above) and black fringe all over LA.

We love color and what colors scream Spring? Pastels?! This year we've been especially loving the muted toned pastels – subtle but still eye catching. If you're feeling bold, try color blocking your pastels – we love the look!
This is one of our personal favorites. The mod minimalist has been the hot thing on the runways, and we can see why.
xo,
-Lauren, The Blondette.