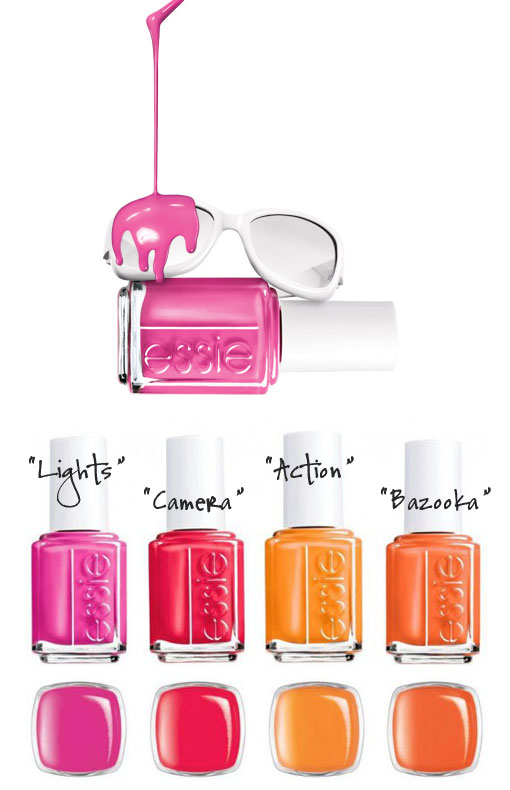 Maybe because the weather in LA is so spectacular, The Blonde and The Brunette are totally focused on color this weekend. Astrid loved the Essie "Sure Shot" Collection the other day, which just debuted, but we wanted to bring you the the other super hot, very neon Essie color collection option: Poppy-Razzi . It is so perfect for golden blondes and dark brunettes especially with more olive or very fair skin tones. No matter your choice, with either collection, you can be trend first.
We have one other side note about color. With the upcoming Met Costume Gala event, honoring Elsa Schiaparelli and Prada, fuchsia is going to be one of the "it" colors, as Astrid predicted. You'll see what we mean in about two weeks. Kathryn is actually talking about an intervention and trying to get me to wear one of these new colors. White begone! We'll see. But if you love change, Nordstrom and Essie both have these colors available, but make sure to scroll the color category to find the correct shade.

So we just have to ask, which collection or colour is your favorite?
– NJ, The Brunette, Astrid & Kathryn, The Blonde