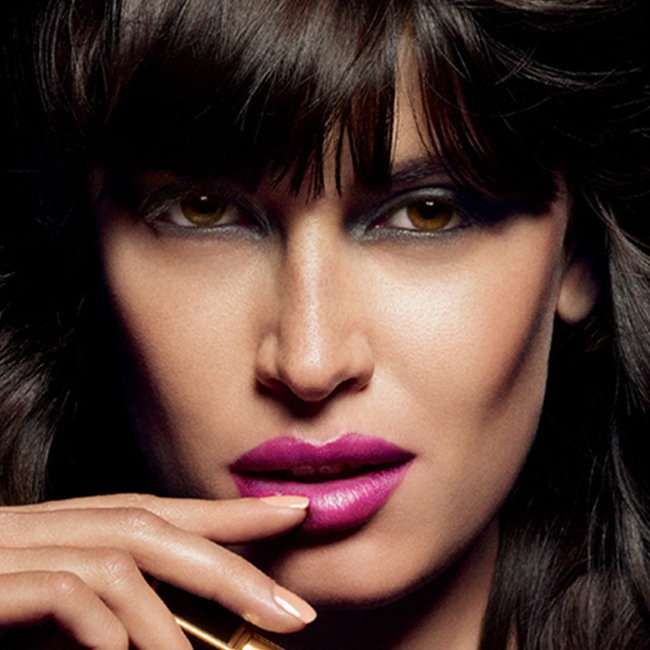 Here's a swoon-worthy twist. The men in Tom Ford's life —past and present—have inspired his latest beauty offering. A 50-color lipstick collection dubbed Lips & Boys is debuting online today for one day only. It will re-appear in-store on December 26th. I don't think I can wait that long for these 50 miniature (or as Ford calls them) clutch-sized lipsticks. Each of them is a named for a man in Ford's life.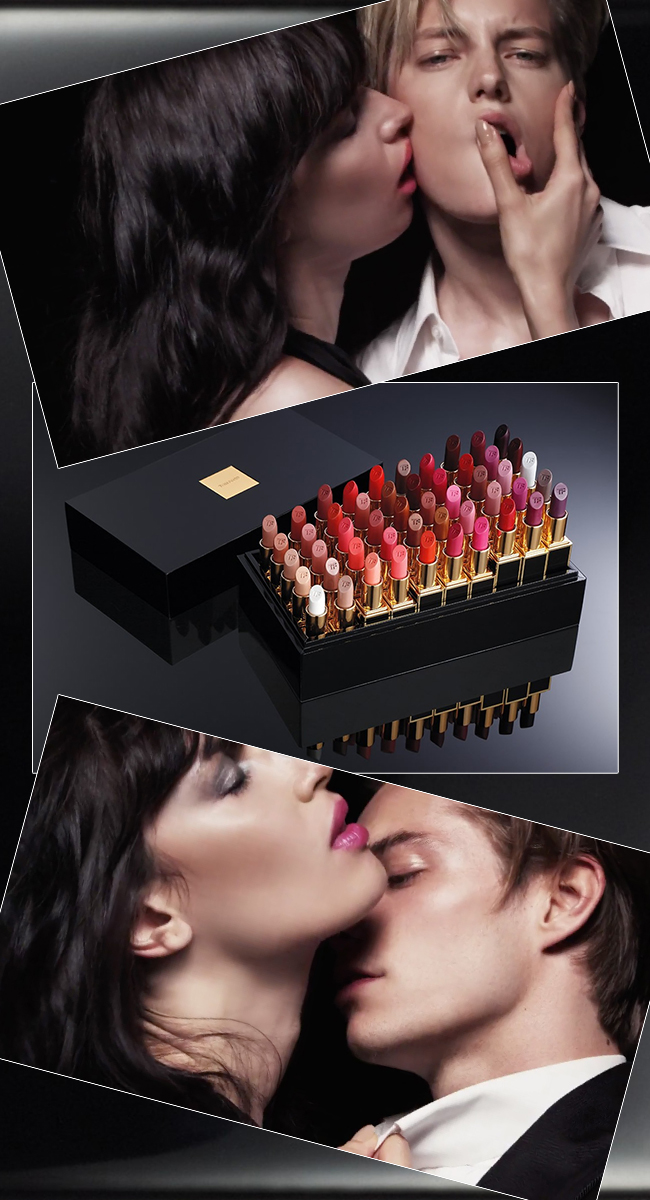 In the steamy Lips & Boys line-up and visuals, there are 10 shade ranges from nude browns, violets and plums, metallics (a personal favorite), reds and light pinks (another personal favorite. So why men's names for women's lipsticks.? Ford said" I've always loved that masculine-feminine thing."I'm not arguing. He got it right again.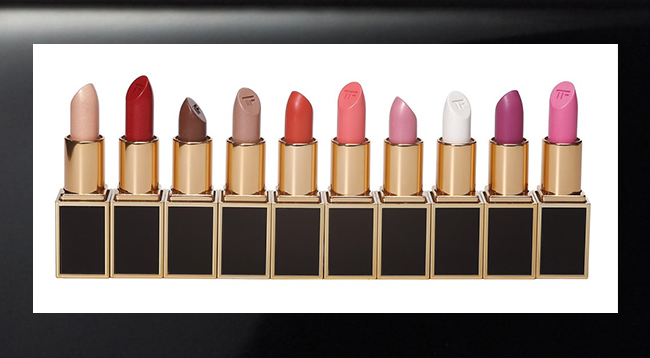 Tom's personal favorites are the same as mine. Tomas , a coral hue; Matthew, a coral pink; Flynn, a light pink;Giacomo, a deep rose; and Patrick a muted coral pink. Other shades includes Addison, Ford's first crush; Tomas, who is Ford's nephew; Rory after his best friend's husband; Richard, Ford's husband who is represented by a pinky-nude shade, and a candy-pink shade is dubbed Alexander, after his toddler, along with one for his son Jack in a signature violet lip shade. Each clutch-size lipstick retails for $32 and can also be packaged in sets of any three hues in the collection. Another clever touch!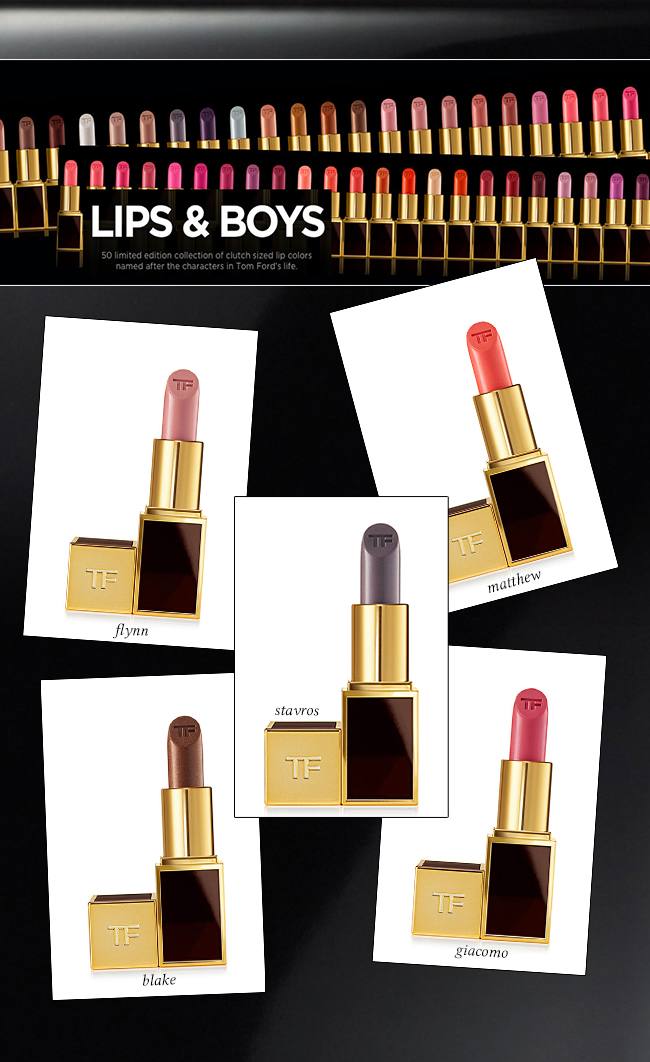 Starting December 26th, the collection will be in store . Hurry. It will only be on counters for eight weeks. Click here to shop the boys now.
With Love From Rodeo Drive
NJ Goldston, The Brunette