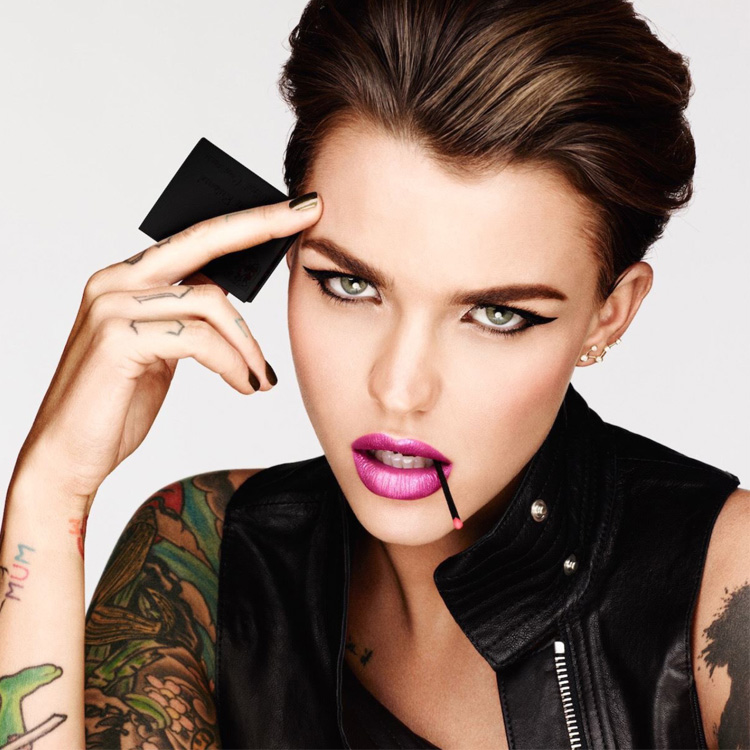 Lipstick is my vice and now I have a brand new one. Urban Decay just gave me one more reason why they're my favorite brand and everyone else's at the BnB – 100 new SHADES of just launched Vice Lipstick—making it their biggest lineup yet! The shocker. They've replaced every one of their lipsticks. Every single one and relaunched the line with all new packaging and formulas (with an "unbelievable laydown of color"). So massive and mind boggling, we spent hours going though the shade ranges to pick our favorites. Bold brights. Dark, sexy shades. Super-versatile neutrals. Provocative pinks and lilacs. With so much variety it'll make your head spin, from new shades to cult favorites. You can exhale. Lots of UD classics are still in the lineup along with finishes from Mega Matte, Comfort Matte, Cream, Metallized, Sheer, and Sheer Shimmer. Everyone's favorite girl crush, Ruby Rose, who is the new face of the brand, has also been rocking these shades everywhere lately!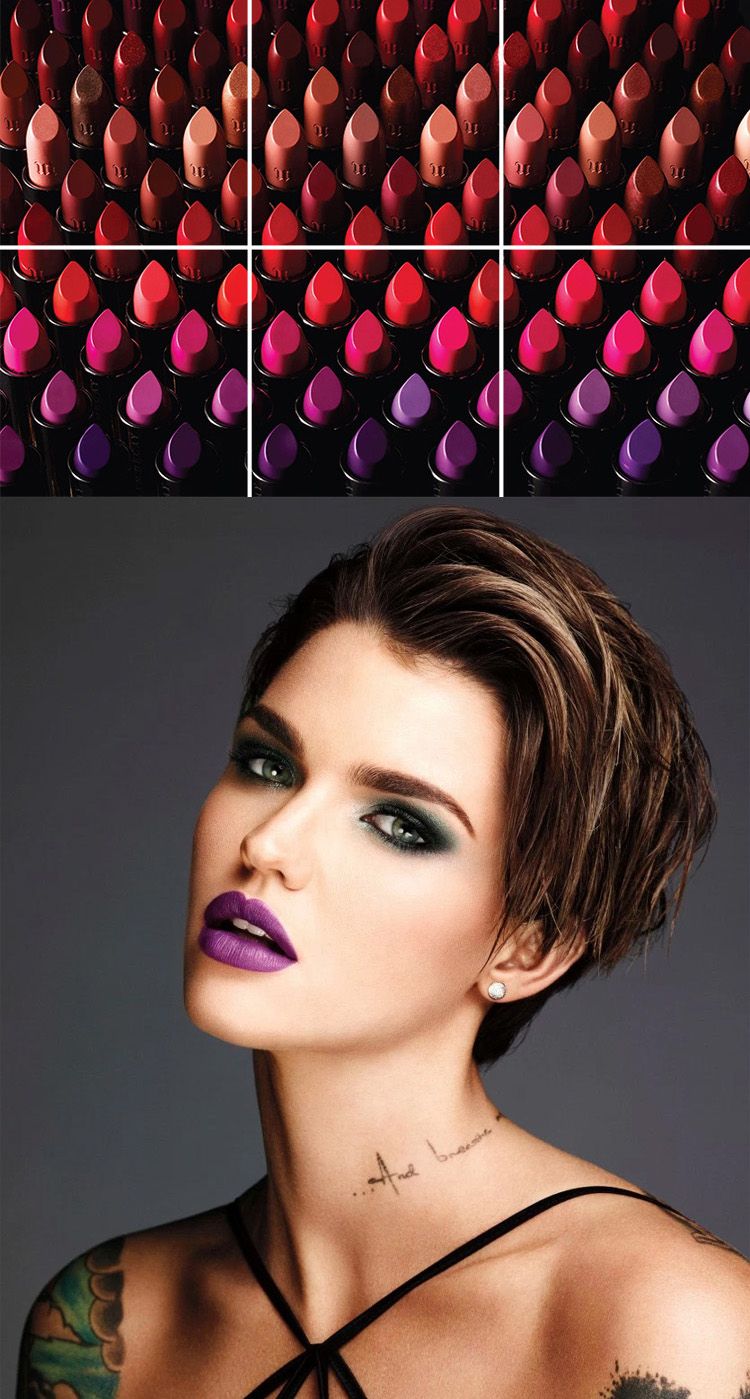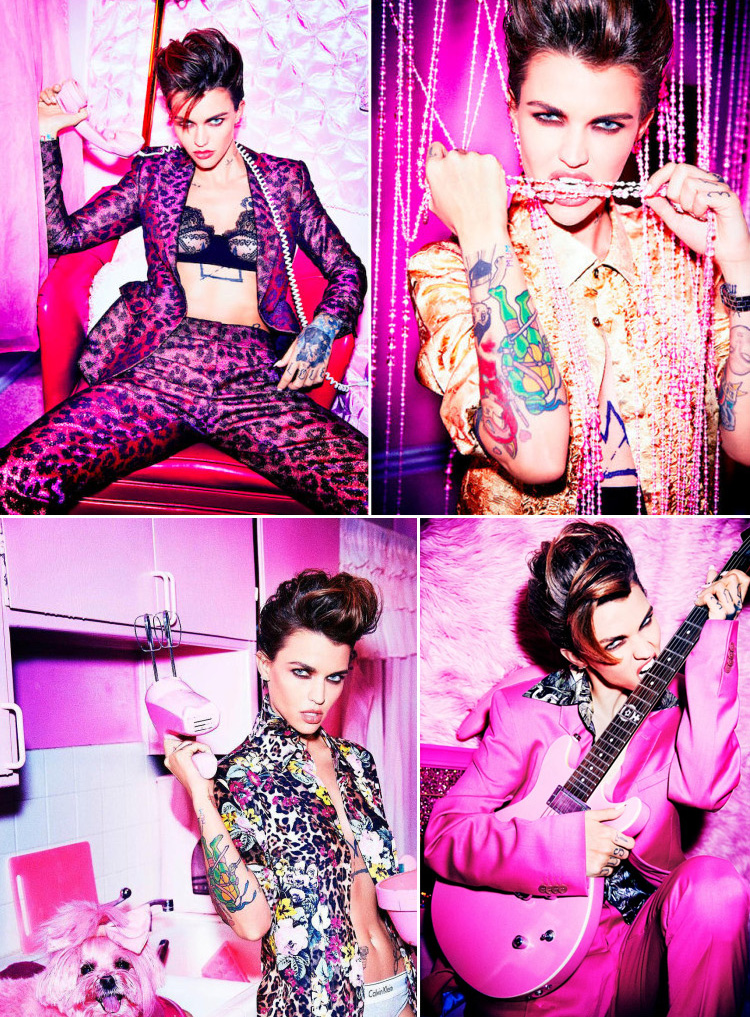 If you need further proof, and we didn't really but loved it anyway, oh-so pretty bad girl, Ruby, recently shot an edgy editorial for Galore Mag, wearing all Urban Decay of course (above). We keep running into her out and about, and spotting her in chic new shade all over town. Each time she's sporting one of these striking shades, it gave her a totally different look. Day to night. Fancy or casual. There's a shade for every situation.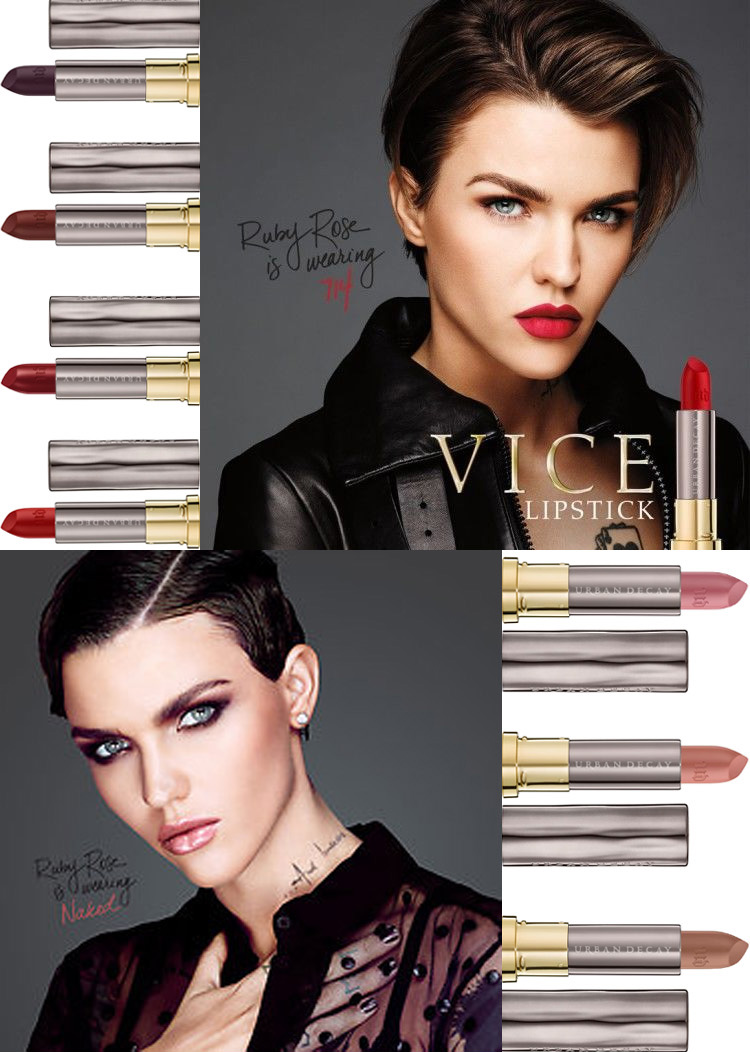 One final beauty note. If you're wondering why Ruby looks well, so hot, the pigment load in these Vice Lipsticks are insane! Just one swipe provides an unbelievable laydown of color, and we really like that they actually last the whole day as well. Check out some of our favorite shades below, or browse the whole collection, HERE!

xo,
-Lauren Cheek