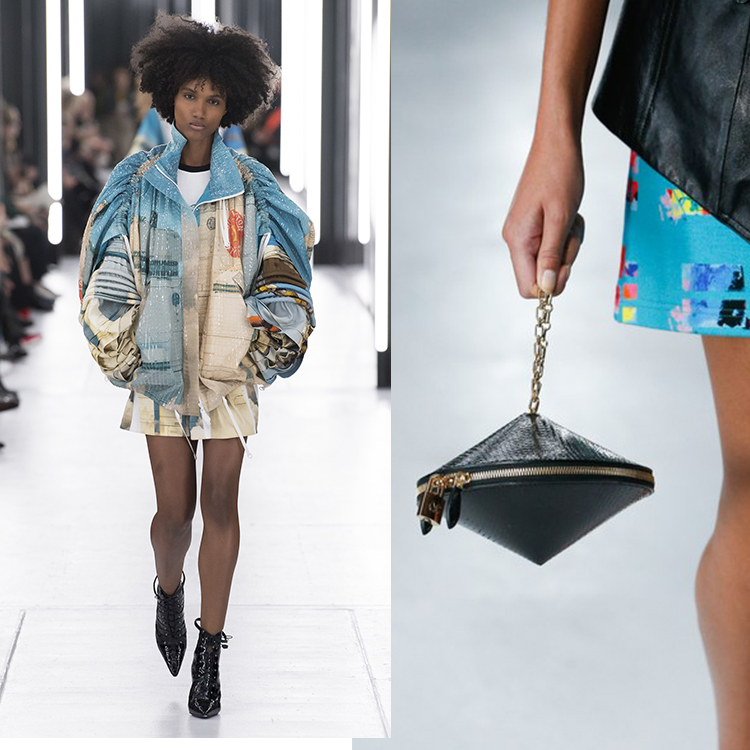 This is always my favorite moment in the the month long seasonal fashion blur. The Louis Vuitton show. It is the ultimate coda to the four week whirlwind. The location and set are more often then not a visual break. Somehow Louis Vuitton's creative director Nicolas Ghesquière also always managers to craft looks that ironically capture the zietgeist of the season while creating a completely new lexicon. This collection was no exception as we saw a steady march, that started in New York, and crossed the Pond and to the continents, of ambiguous gender roles. If you had any doubts, all the models in the LV show were girls so sometimes appearances can lie.
Ghesquière also continues to carry the torch for female empowerment. This collection was a further extension of how women are leading their lives in complex new ways from the streets to the office to what they might wear after dark. What exactly does that mean? It's about statement clothes, patterns and colors (as yes we are in an Instagram world no matter your age or lifestyle) as well as the flexibility to layer and separate your wardrobe to mix and match however you do or don't see fit. While you're at it, you might just need the right bag that fits your iPhone or a bit more of your accessories.
Finally, don't be fooled. At first glance (and Ghesquière is the master of this) the clothes seem simple. That is never the case. The detailing is what invariable separates Louis Vuitton collections from the designer pack and each time it is a unique new treatment that requires your attention. SS19 centered on digital imaging and postcard prints accompanied by whimsical trims often in silvery, metallic treatments. A combination of new age and a throwback to simpler times. Frankly, the photos don't always do the collection justice. Let me break it down because this is an out-of-this-world wardrobe that marched down the runway in the courtyard of the Louvre in what appeared to be an alien, space-age office.
Office Girls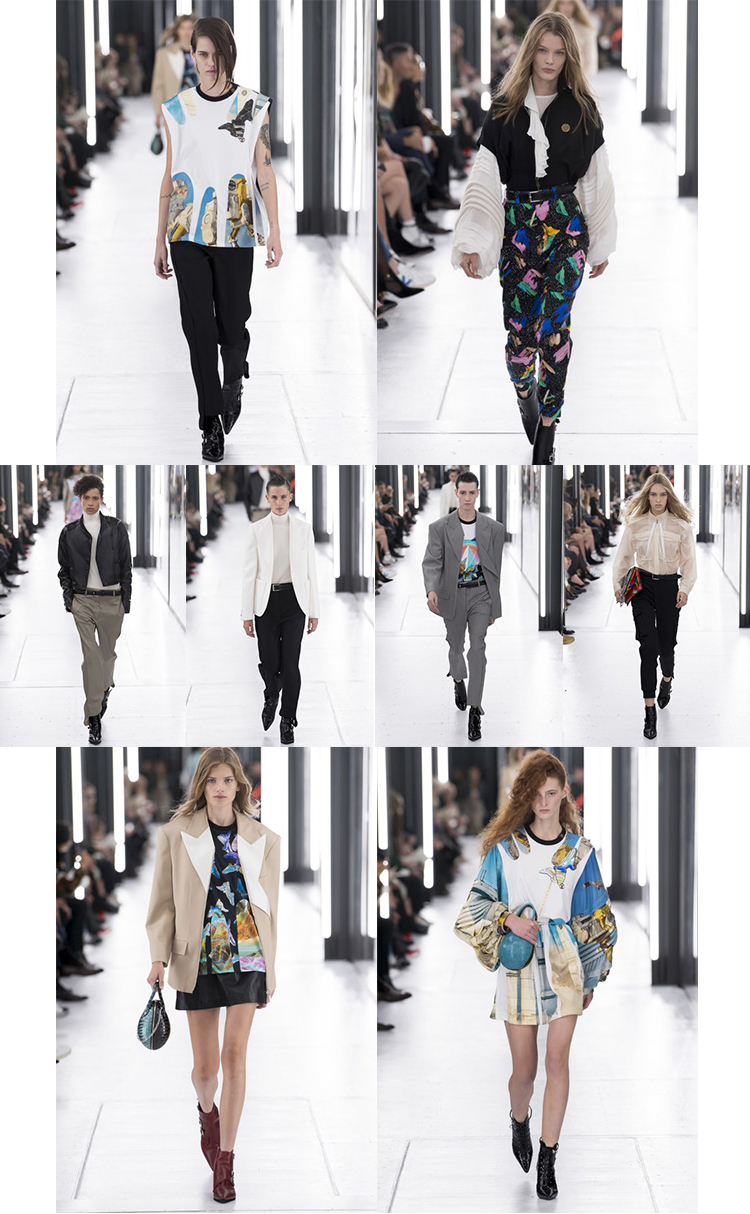 A new generation is embracing the suit and what it means for a women to dress like a man. The answer is a complete blur, as it should be, for a brigade of women that don't surround themselves with precisely defined gender roles and criteria. This collection covers the spectrum.
Space Age Outerwear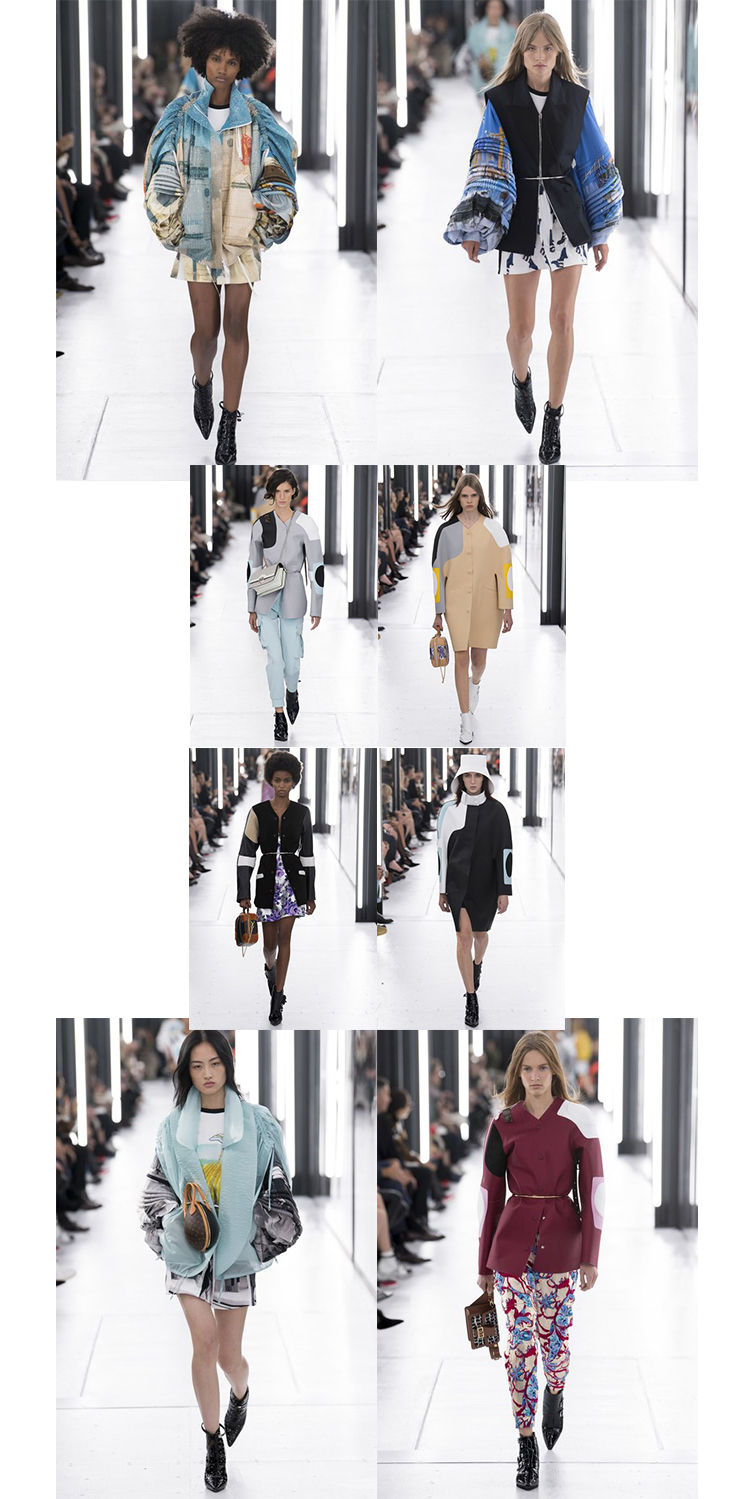 Instead of armor, the coat has evolved into a cocoon or shell to keep you warm and secure. We all want a little love and comfort when we are out and about.
Street Style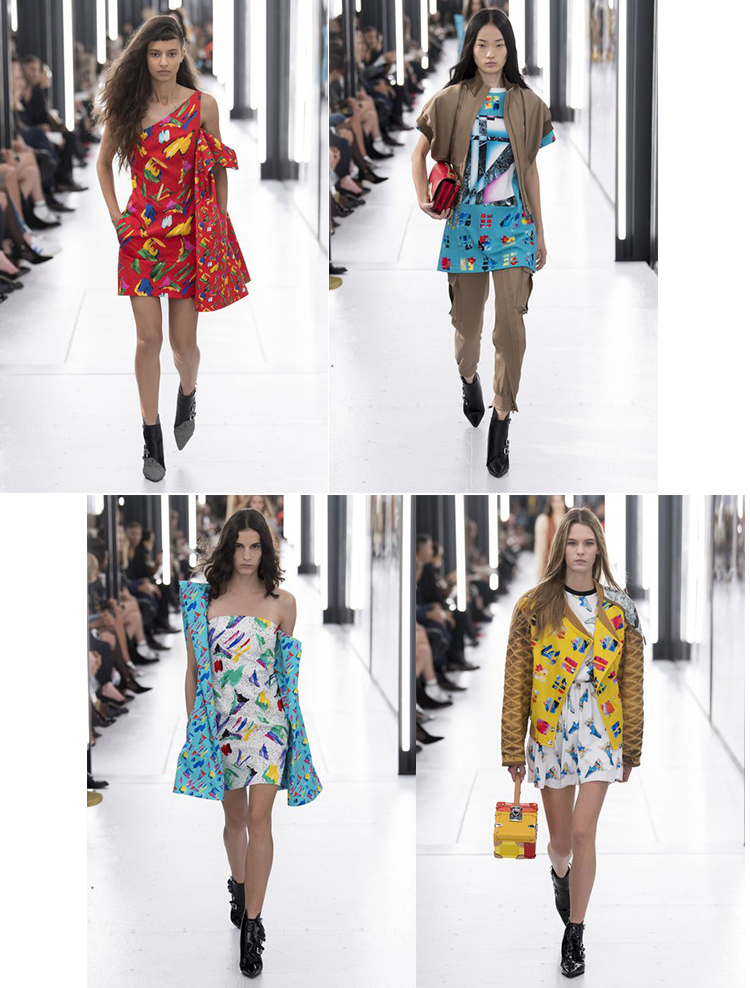 The core of almost any wearable collection is colors, prints, and drama. The new must for everyone's daily photo fix.
On The Town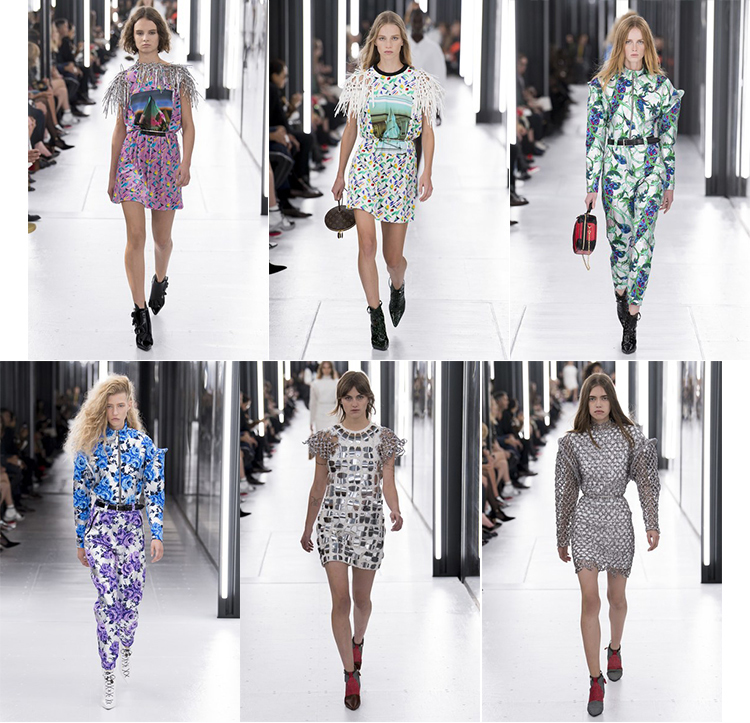 What does dressing up even mean anymore? Evening choices need to be photo-worthy and unique. Mission accomplished with metallic flora jacquards, "space suit" themed dresses, and space suits.
Handbags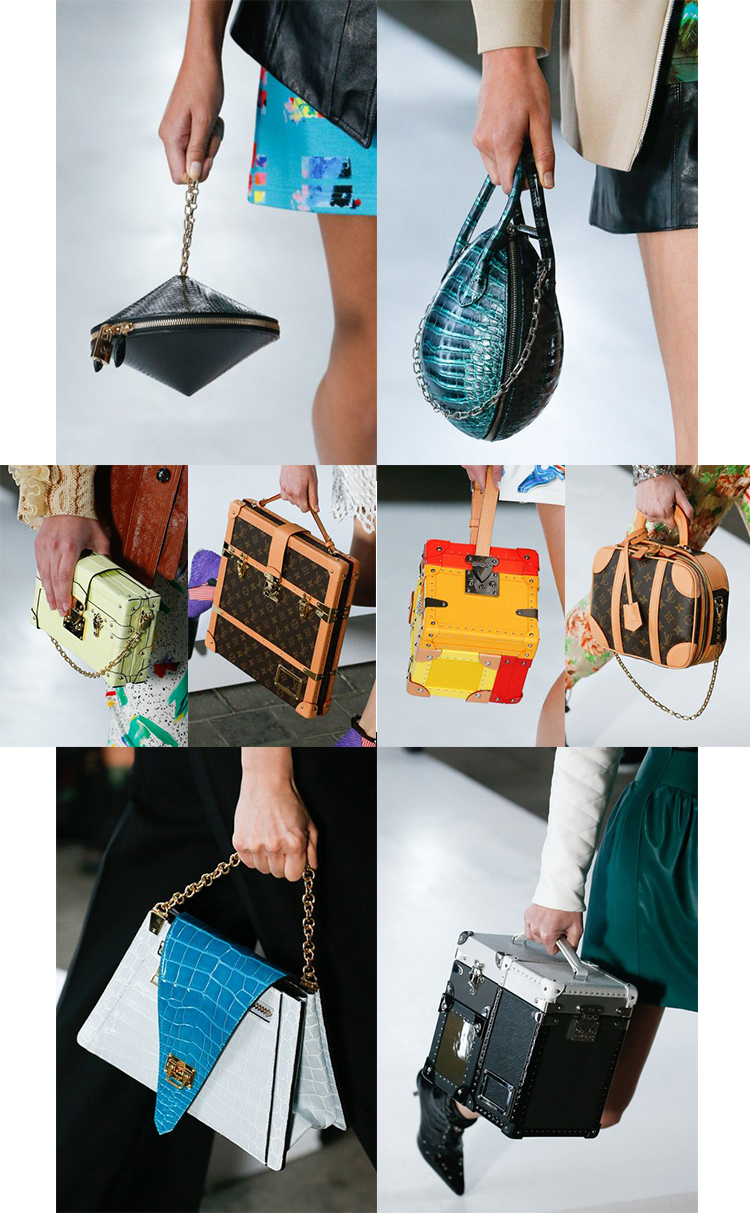 For the perfect landing you need the perfect accessory to help you travel the globe. Size and choice matter and you can carry everything from space capsules to flying saucers and the most practical "briefcase" for interstellar flight plans.
Stay Mobile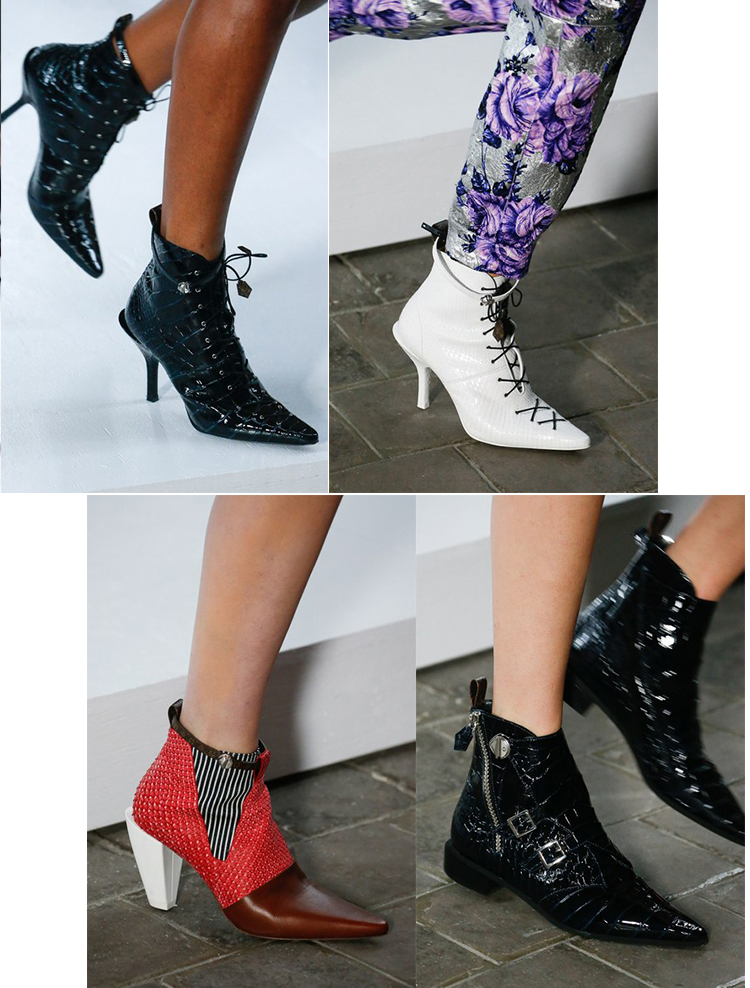 They're boots are always made for walking. Period. End of story.
Maybe the timing couldn't be more perfect with the release of "First Man" and the trip to the moon and back. Now it's your turn to put your twist on the collection. That's the whole point. Empowered individualism. Tough or frilly, it's your choice. Be the First Woman.
With Love From My Laptop
NJ Falk