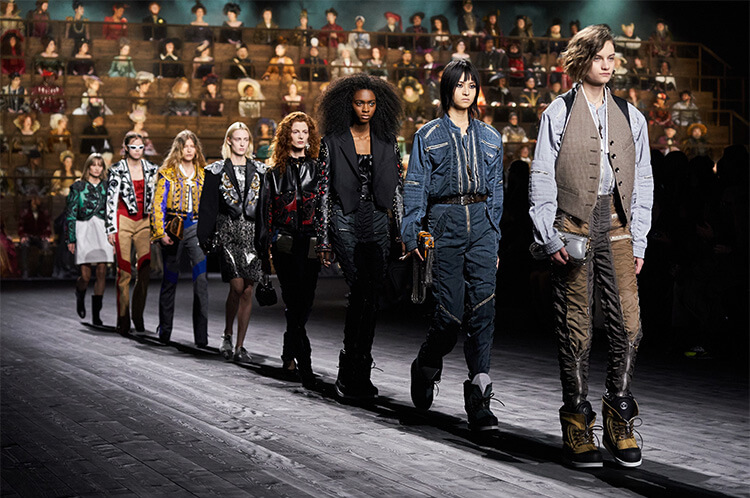 With The Met Gala only two months away, a grand statement and show seemed to be in order for the Fall 2020 collection. After all, Nicolas Ghesquière is this year's co-host and Louis Vuitton is sponsoring the Costume Institute exhibition. This may be an enormous reach, but with an"About Time: Fashion and Duration" theme, the show clearly echoed fashion history on operatic proportions — including 200 choral singers, each one clothed in historical garb dating from the 15th century to 1950, led by a female conductor (take that Oscars) as the dramatic backdrop. It served as the logical jumping off point for a grand runway showcasing a fashion dialogue for a new decade.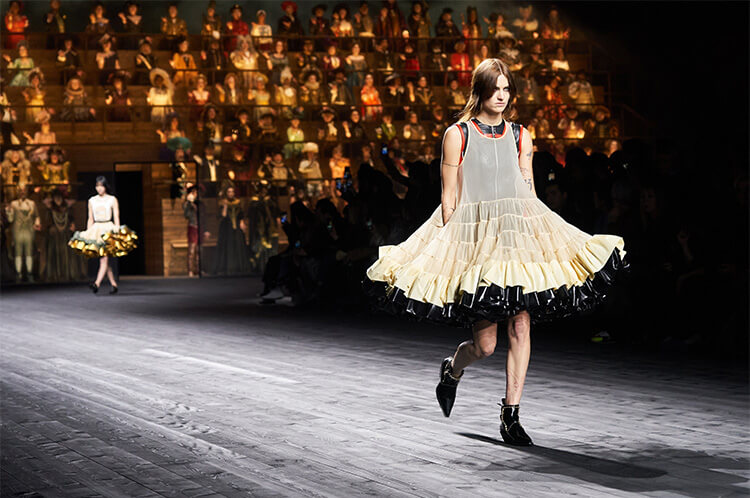 Let's break it down. The collection is in many ways an ode to influencer and celebrity must-haves which drive all the prerequisite social and media marketing needs of our age. Don't forget Ghesquière has his favorite swans that are his constant muses so the flouncing petticoats paired with fitted tops, which opened the show (or Act 1), are possibly intended for those hyper-media visual eye-candy moments. But just as quickly, there was a sudden and important break and nod to the lives of today's omni-generational female workforce that can finally embrace her femininity and style ethos without being dinged in the workplace.
And just like a good opera, Act 2 was filled with goodies from bold jackets, work uniforms, jumpsuits, racing themes, that are timeless and wearable, and new accessories, including a bag silhouette that even accommodates your laptop (and you can carry it to a meeting or trade show). As the closing Act unfolded, dramatic evening looks that may or may not be produced, still have us (or me) longing for them. They embrace curves and make you sparkle. What more can a girl want? Maybe this is fashion for the ages.
Petticoat Junction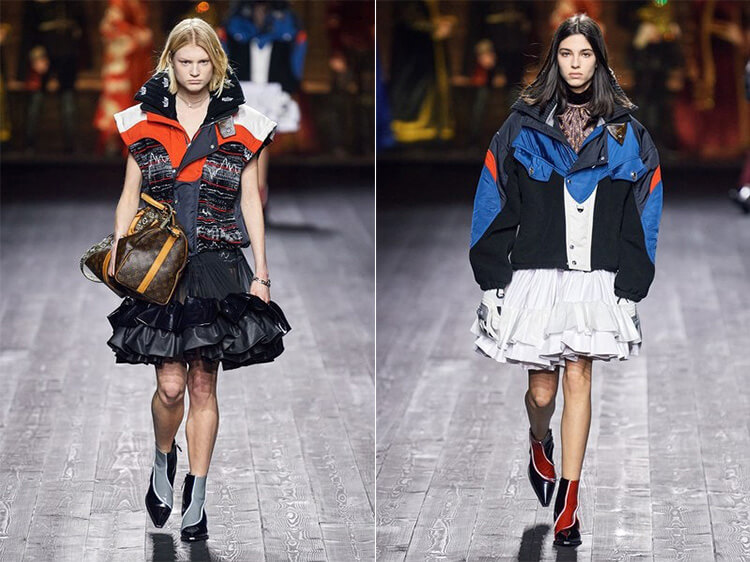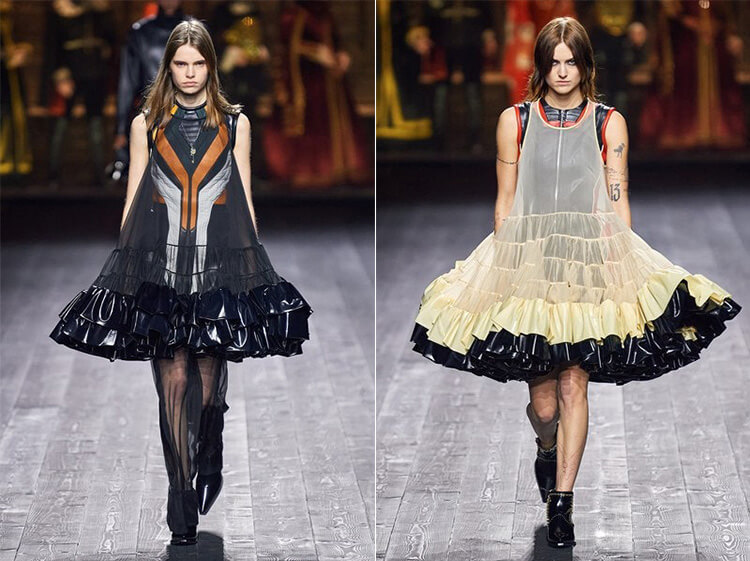 Act 1: The definition of Fall 2020 statement dressing may turn out to be the petticoat paired with a tank top or puffer jacket. Could these turn out to be the editorial and influencer darlings of the season?
Work Force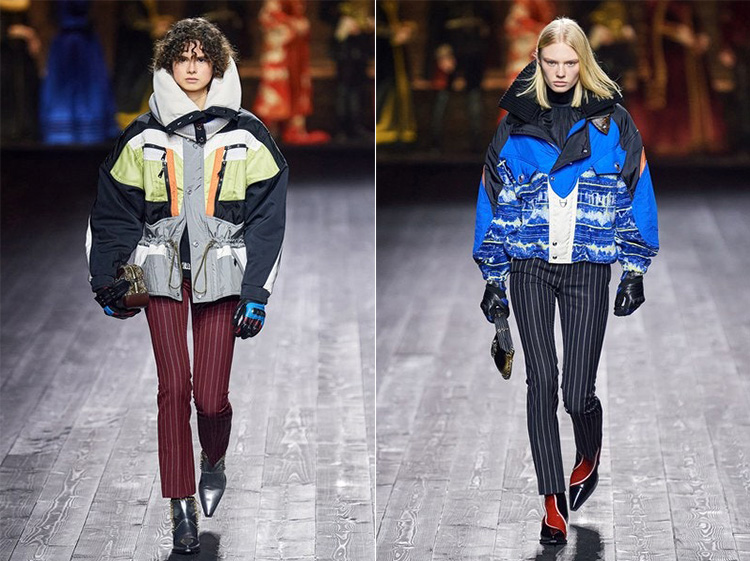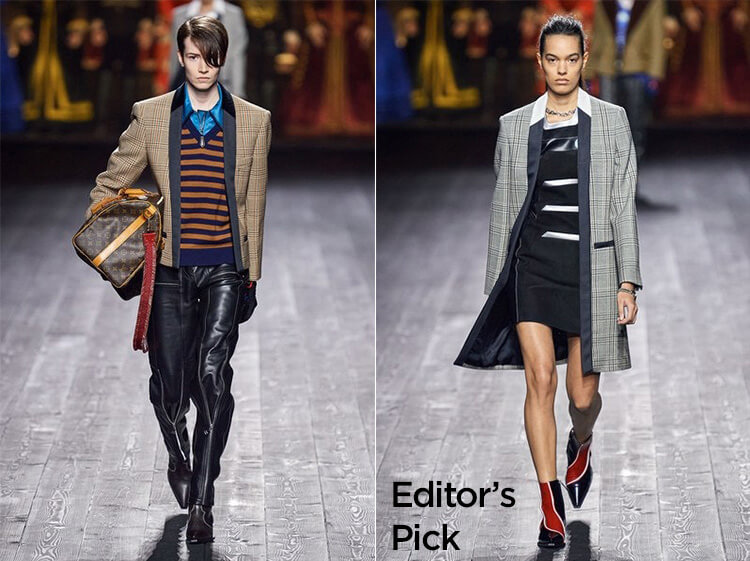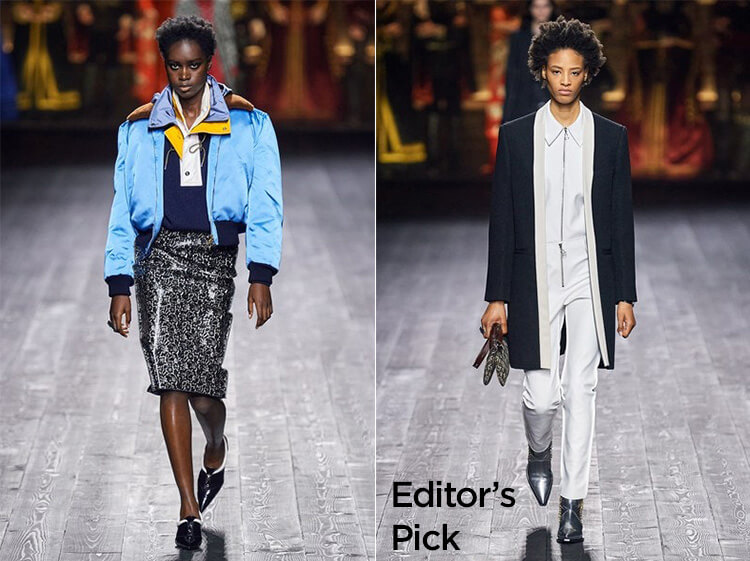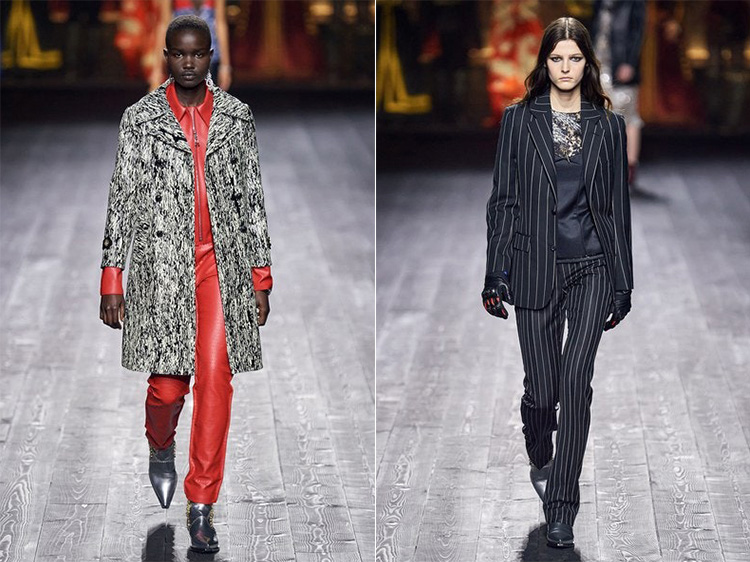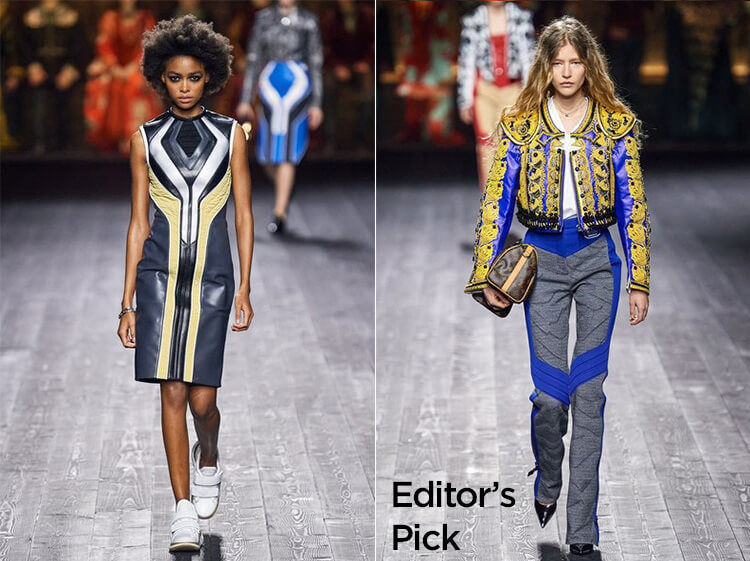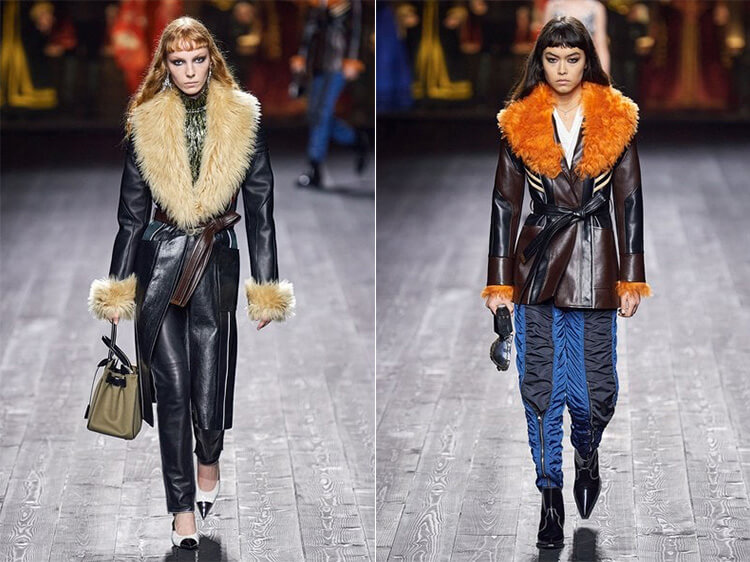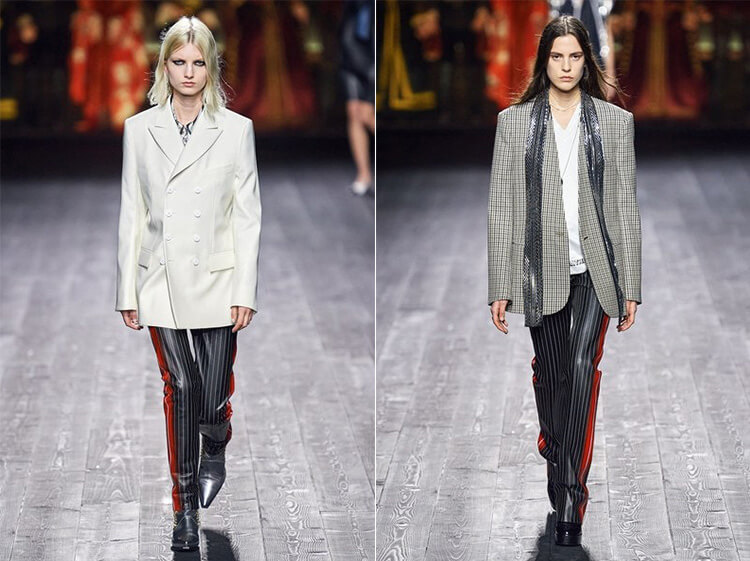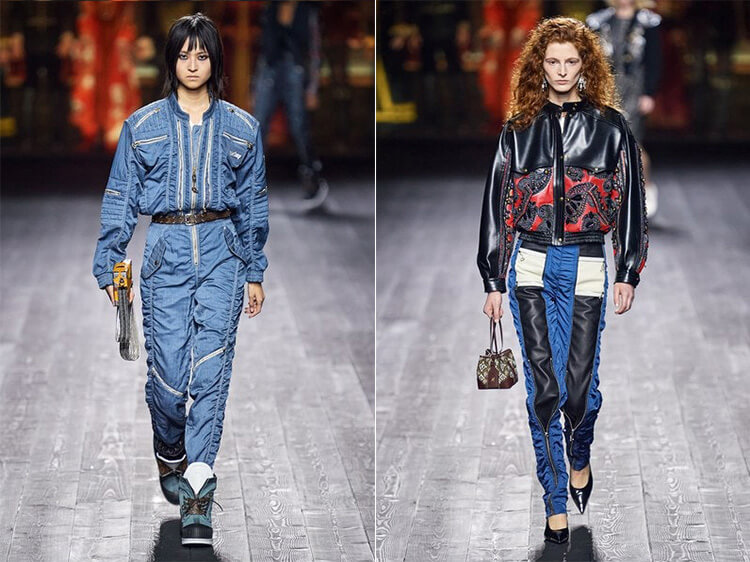 Act 2: Is the jumpsuit the new power dress? It just might be along with parachute pants, parkas, embellished bolero jackets and outerwear that takes you anywhere you are going especially if you are racing around like most of us are everyday.
Night Moves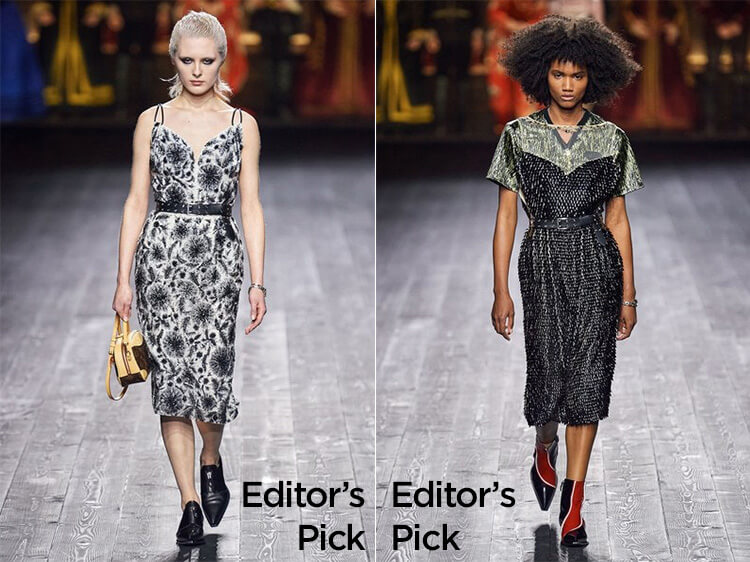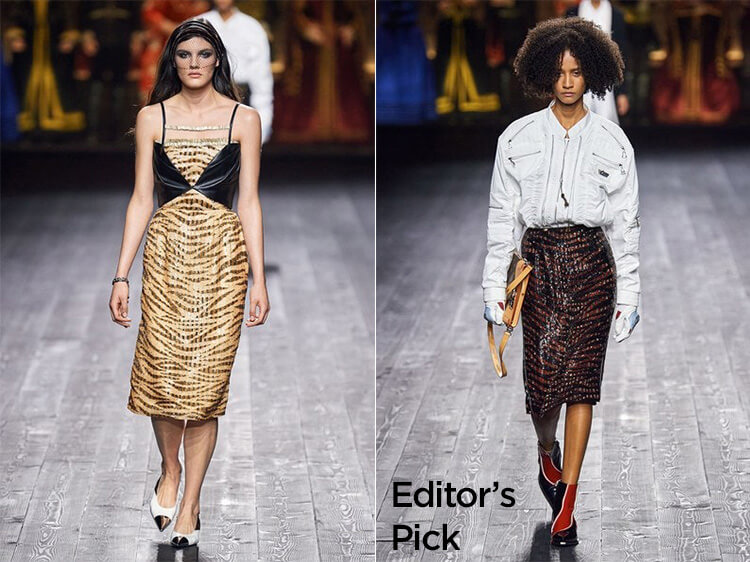 Act 3: Even for evening, wearabilty is the new language of luxury. With our more casual lifestyles, dressing up but dressing down is the perfect move for evening wear.
Coda: Top Takeaways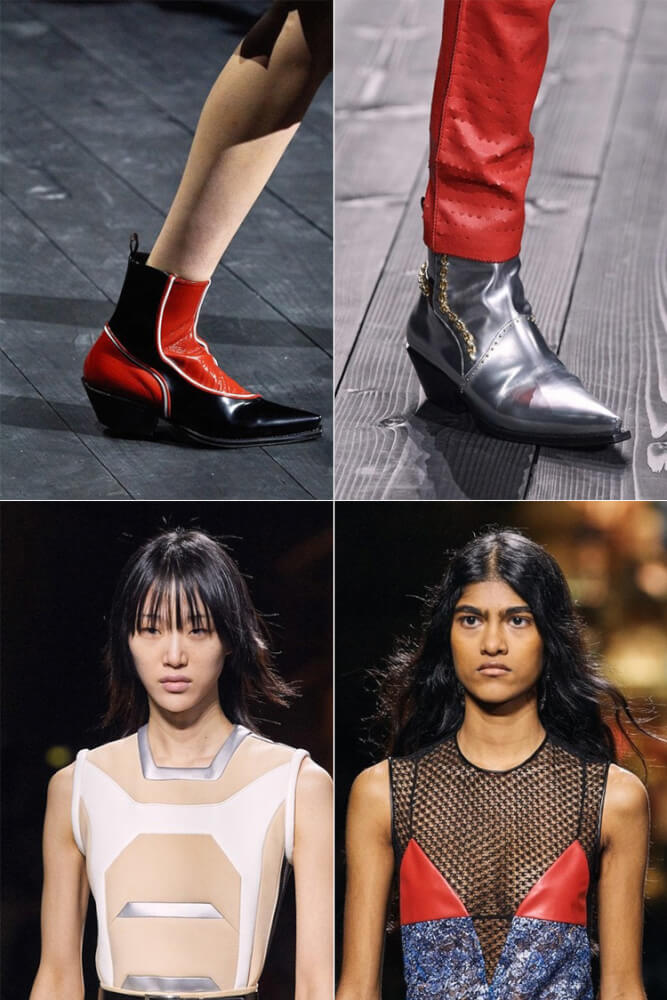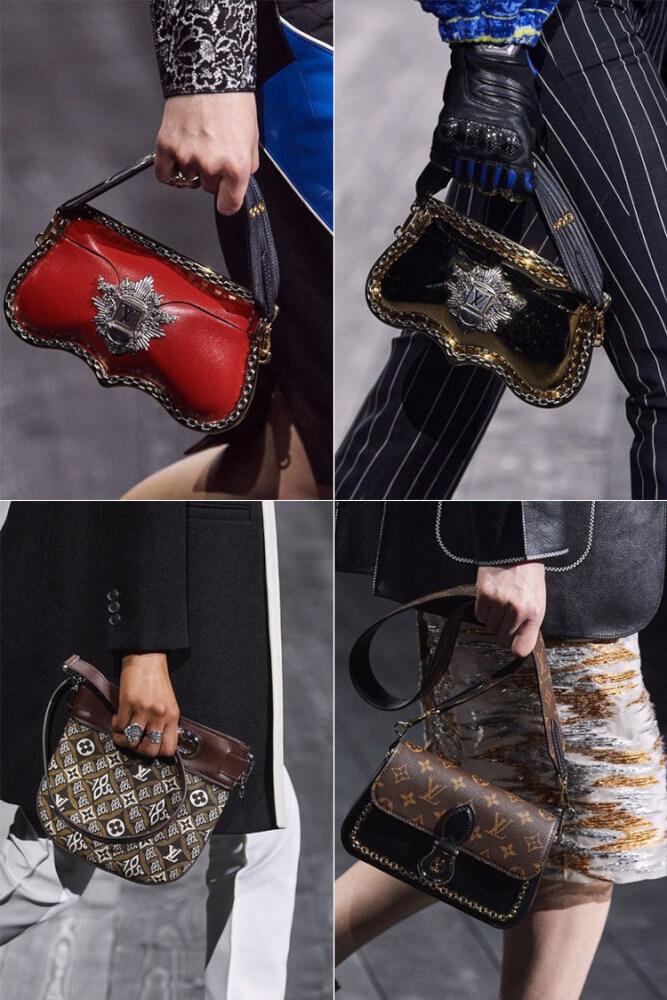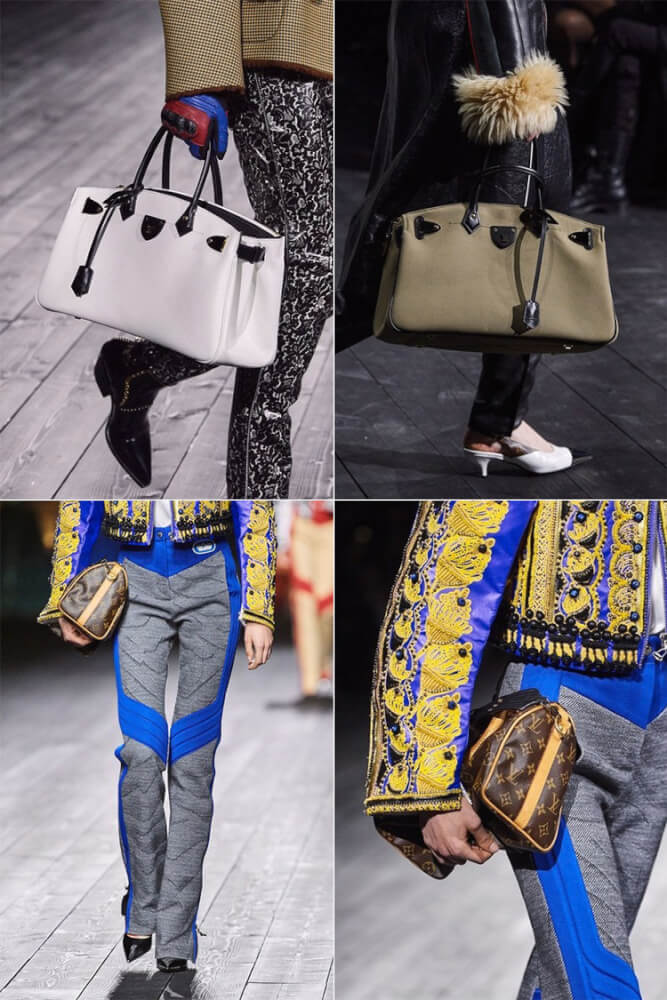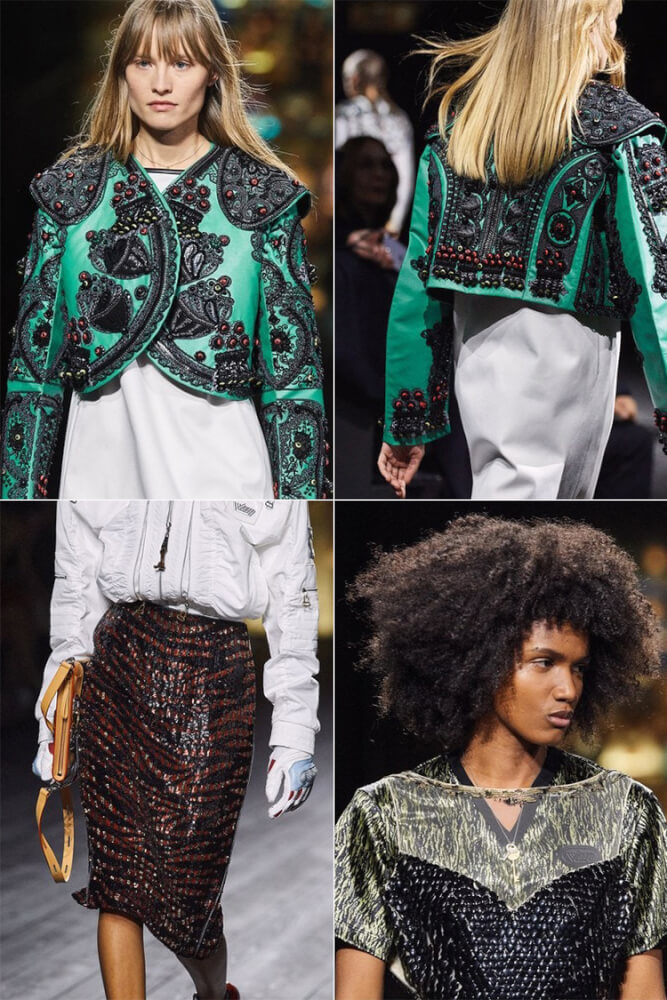 Luxury is all about the details and these accessories and separates are the perfect coveted coda to almost every look that came down the runway. Add my name to the list. It's about time.
With love from my laptop,
NJ Falk
Photo Credit: Courtesy of Louis Vuitton