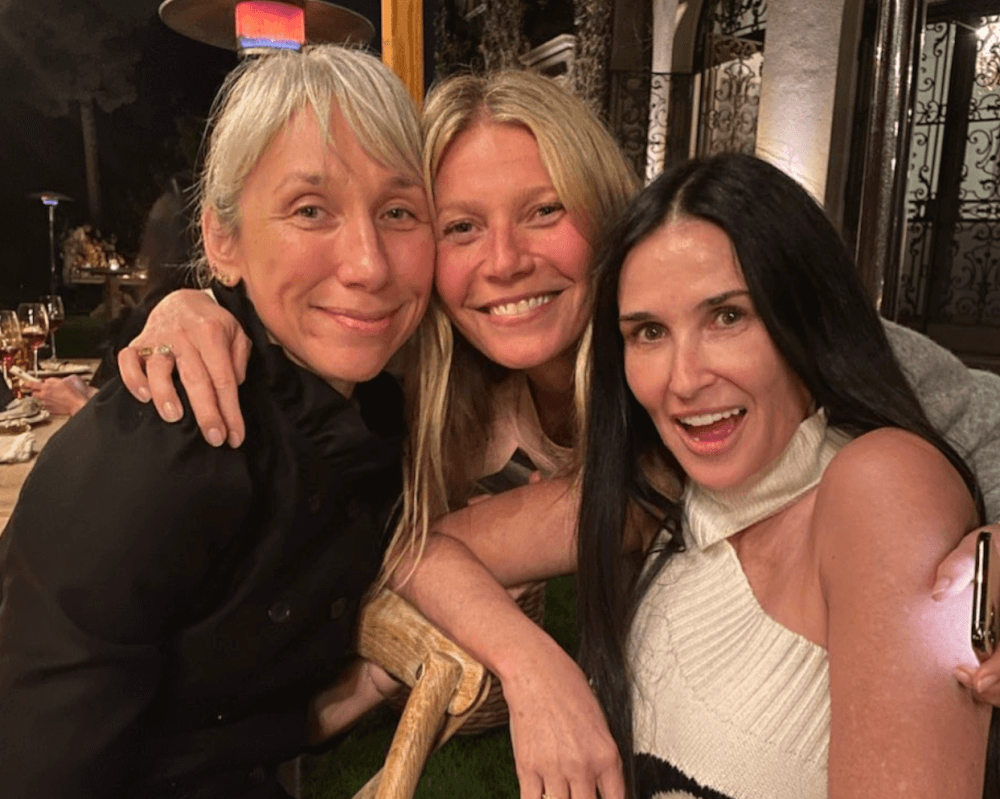 Happy Wednesday Darlings!
I hope everyone's having a nice week.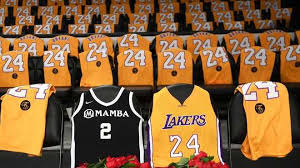 Kobe and Gigi Bryant were given a beautiful celebration of life memorial at the Staples Center this week. Vanessa Bryant gave a very touching eulogy and told the story of Kobe buying her the blue dress from the actual movie, "The Notebook". How incredibly romantic is that? They really did have an incredible love story. Such a beautiful couple they were.
Gwyneth Paltrow did something that was very goop-like earlier this week. She had a product launch dinner for her new skincare line, "Goop Glow" at her house. She invited her celebrity and influencer friends to her home and asked everyone to come makeup free. Total d**ck move. Truly a nightmare. Attendees included Demi Moore, Rumor Willis, Kate Hudson, Alexandra Grant (Keanu's lady), and Rachel Zoe. Gwyneth called the event "a beautiful gathering in celebration of beauty just the way we come". Most people showed up with no makeup. Poor Rachel got called out online after several people commented that she was, in fact, wearing eyeliner and lashes. She finally copped to having "leftover makeup on from earlier that day" and said she had "eyelash extensions on and lip balm". "And a little eyeliner, but that's it".
Apparently, Gwyneth gave all her guests the Goop vitamins she was promoting a week before the dinner so that everyone would show up to the dinner with a "Goop Glow".
I would NEVER do something like this to my friends. What kind of monster asks people to come to dinner makeup free when everyone knows the photos from this dinner will be published in every magazine afterwards?
Some people look kind of the same wether they are wearing makeup or not. Gwyneth is one of those people. I am not. Most people are not. "No make up, no filter. An amazing gathering of some of the best women on planet earth #goopglow," Paltrow captioned a series of selfies with her guests.
If I was invited to this I would 1000% percent get lash extensions and I'd get really into the whole "I'm wearing zero makeup" lewk.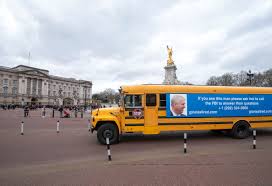 Gloria Allred is representing several of Epstein's accusers and she paid a bus company in England to plaster pictures of Prince Andrew's face all over their buses and it says, "If you see this man, please ask him to call the FBI to answer their questions" and she has a link to her website. These buses have been circling Buckingham Palace for weeks. Can you imagine? Is the Queen OK right now? How absolutely mortifying.
Pete Davidson was recently interviewed by Charlamagne Tha God and he said he's ready to have a child and joked that he would love to adopt one with his mom. "I love love. That's how I grew up," said Davidson, whose father, a New York City firefighter, died in the Sept. 11 terrorist attacks when the comedian was just 7 years old. "Just my mom, my sister — I didn't have a man around the house, so I was just like, 'When am I going to find my Princess Charming?' That's all I've ever wanted."
I don't know -he'd be his brother's father. Kind of weird. I'd say start with a dog or a fish or a plant? Keep a plant alive a week. Then think bigger. Maybe move on to a succulent. This kind of sounds like an episode of "Black Mirror".
From somewhere near lots of lash extensions and lip balms,
Julia Obst