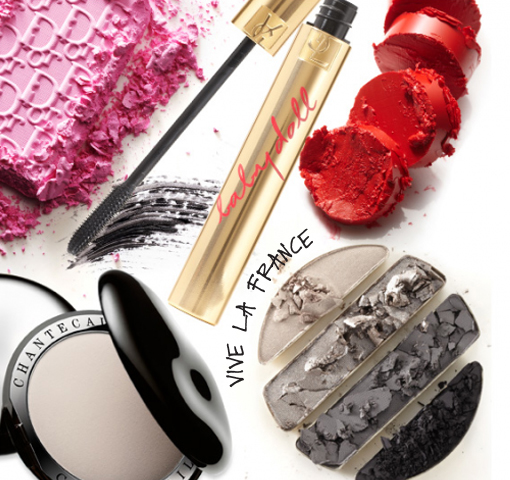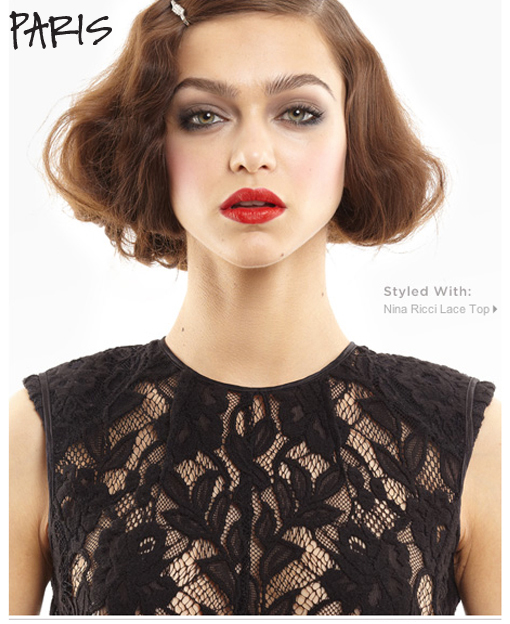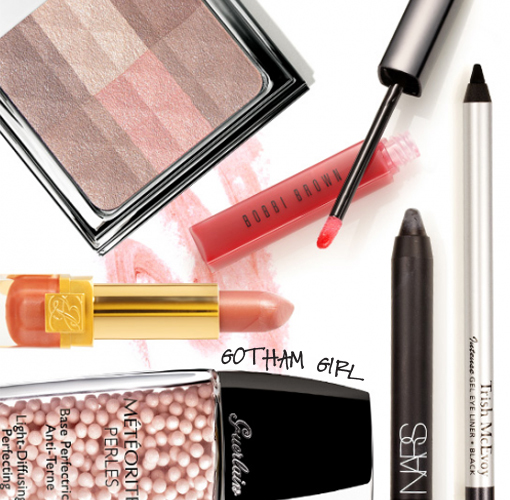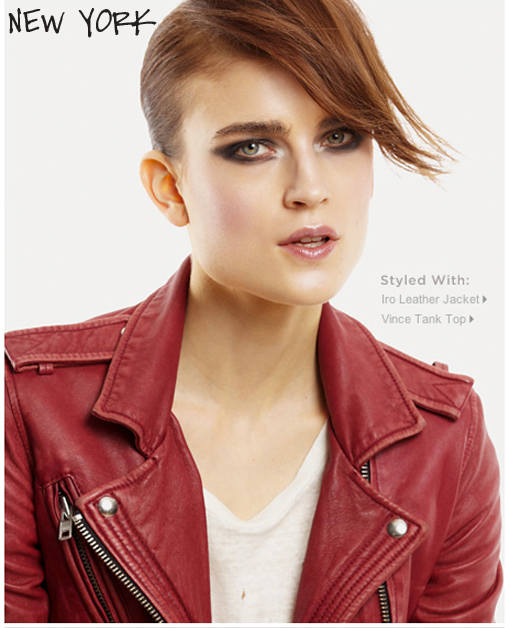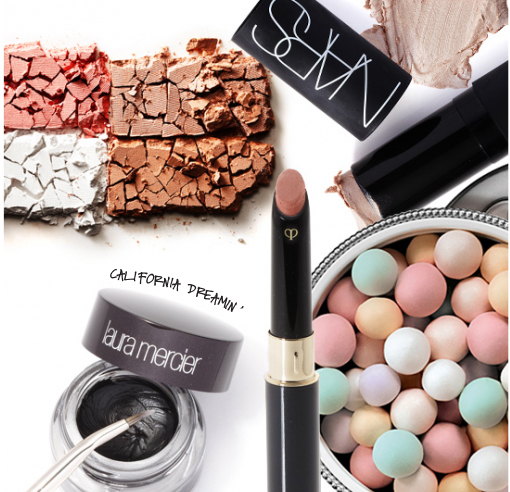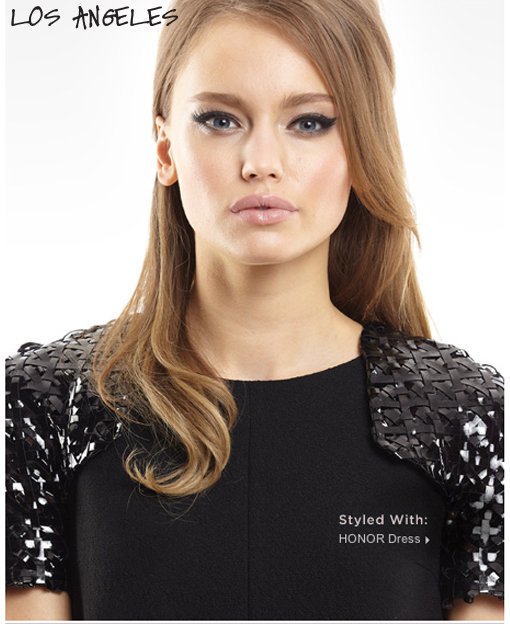 Just a quick beauty tour based on looks that are happening right now in Paris, New York and London. It's a bit of "Local Color" from the three style capitals that seem to be dominating beauty and fashion. Paris is currently in love with the parisienne coquette look of bright red lips with muted eyes and a touch of rosy cheeks. The actress and great beauty, Marion Cotillard, often dressed in Nina Ricci, is the 'purrrrfect' example of how we all say "Vive La France".

Influenced by The MET, for Gotham Girls, it's punk mixed with a touch of grunge. Dark dramatic eyes, a fresh-faced look, edgy hair, leather in any color and a tee, make it all work. Remember the models on the gala staircase? I have a feeling that's the inspiration along with Debbie Harry.
California Girls like Astrid, Kathryn and myself, always have our sun-kissed skin, a slightly pouty subdued lip and VAMPY, cat-eyes (using Laura Mercer crème eyeliner) with lots of lashes for a special night. Naturally a LBS (a little black something), with spectacular detail pulls off the look. Love the jeweled lattice capped sleeve on this Honor dress.
What's your favorite ? Shop the look that's right for you.
xo
NJ, The Brunette