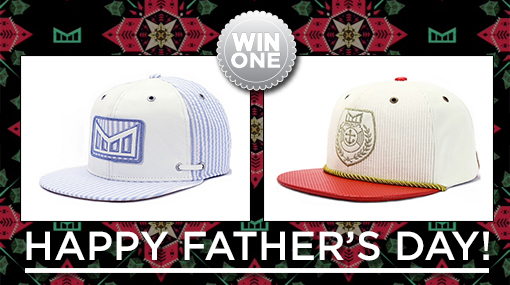 Happy Father's Day! In honor of all the amazing dads out there, B&B and Melin Hat line have teamed up to give away one of their awesome hats!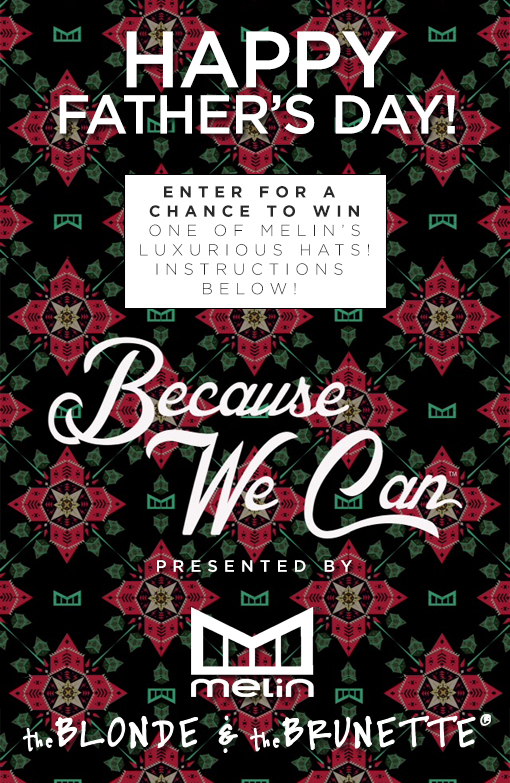 Not too long ago Melin burst on to the scene with their premium headgear and now the baseball cap may never be the same. Melin, pronounced as "melon," has made its way into the fashion and headwear scene in a big way.
This brand outta Southern California has garnered a lot of hype due to the high-quality expansive range of materials and textures they offer such as premium Japanese denim (The Ivy League, below), drum-dyed lamb napa leather (The Business, below) , Italian cashmere and black doeskin wool (The Campaign, below), white corduroy with a pure white napa leather (The Duke, below), and fire red full grain napa leather, deep navy doeskin wool, and tan suede (The Renewal). Read on for more details on how to win!
A few more notable details about the hats (these aren't your run-of-the-line snapbacks):
– Each one comes with it's own hard travel box so you can tote it around without it getting damaged, which is a huge concern with headwear aficianados.
– A certificate of authenticity is included that guarantees it's quality as each piece of headwear is full inspected by an actual live person.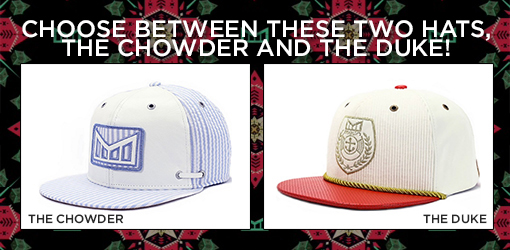 For a chance to win:
"Like" this post.

Leave a comment telling us which premium hat, the pure white full grain napa leather and baby blue seersucker Chowder ($150) or the white corduroy with gold stitching Duke ($250) you'd love to give your dad for a belated Father's Day surprise!

Entries will be accepted until June 29, 2014, at 5 PM PST. The winner will be announced on June 30, 2014 at 5 PM PST. No purchase is necessary to enter or win. The giveaway is open to anyone age 18 and older with a valid email address at time of entry. The winner must claim prize within 48 hours of announcement. If winner has not claimed their prize, a new winner will be selected. The winner will be electronically selected at random from all valid entries. Winner is responsible for all international duties outside the U.S.
With Love from LA,
The Blonde & The Brunette Team.