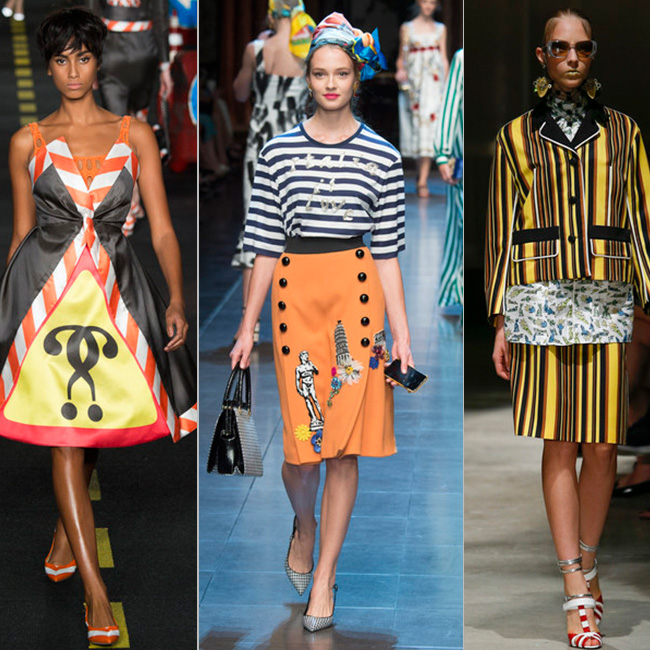 I sense the beginnings of a small fashion revolt. Some of the most influential fashion bloggers, customers, buyers, critics, and more, are slowly being pushed aside (as not being seated at shows) for the a new wave of millennial and "Z" Gen "It" girls. They are frantically being outfitted in loaned clothes, instagramming and Snapchatting away. But, do they actually sell the runway clothes and does their social media move the brand meter enough to sell through in the stores.
My question is this? After seeing the Dolce & Gabbana, Fendi, Moschino, Gucci, and Prada (and don't get me wrong, I adore some of these collections), on the runway but will you actually buy? Will you? Here's a quick sampling of some of the media darlings in case you missed snippets. What are you lusting after? Is it the clothes or the experience of going? As they say, inquiring minds want to know.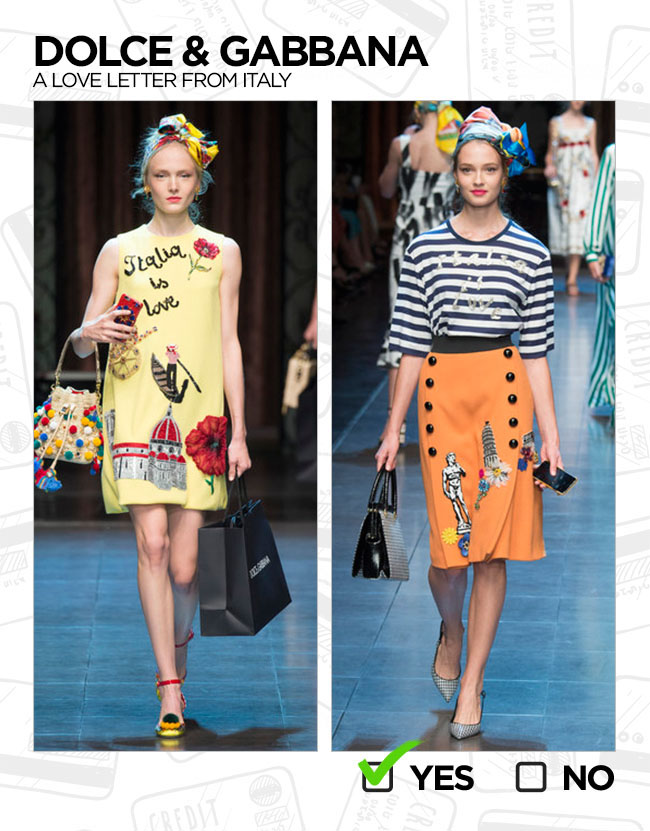 Shopping bag in hand, Dolce & Gabbana almost literally asks the question, will you be out shopping in Dolce? The answer is yes. With a staggering 91 looks (count 'em) on the runway, the designers created a love letter to Italy and another riff on their recent Portofino Alta Mode triumph. Using vintage posters as inspo from favorite locals from Portofino, Roma, Capri, and Venice (which have also coincidentally served as Alta Moda venues), the runway was swimming in a sea of accessories. A retail dream. Besides, what's a D & G show without a crown of some sort? Summer fun can't come soon enough and those sexy black dresses, well, they sell.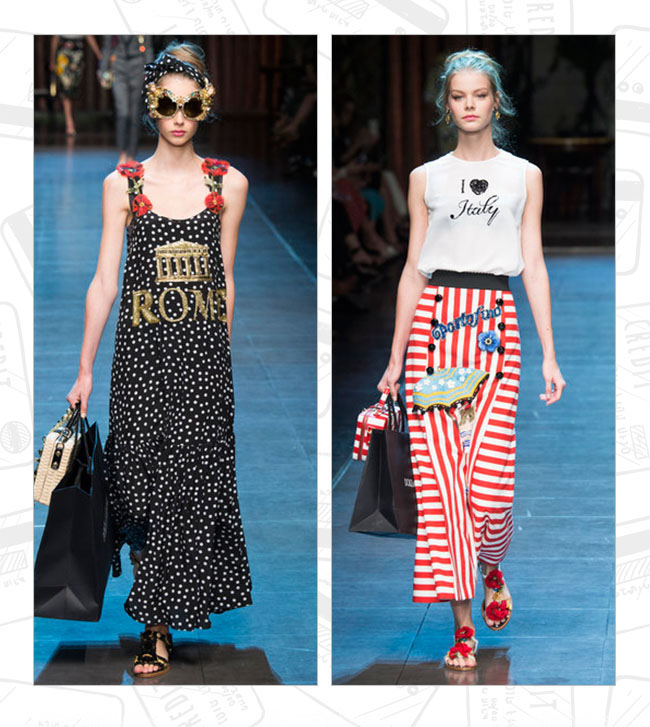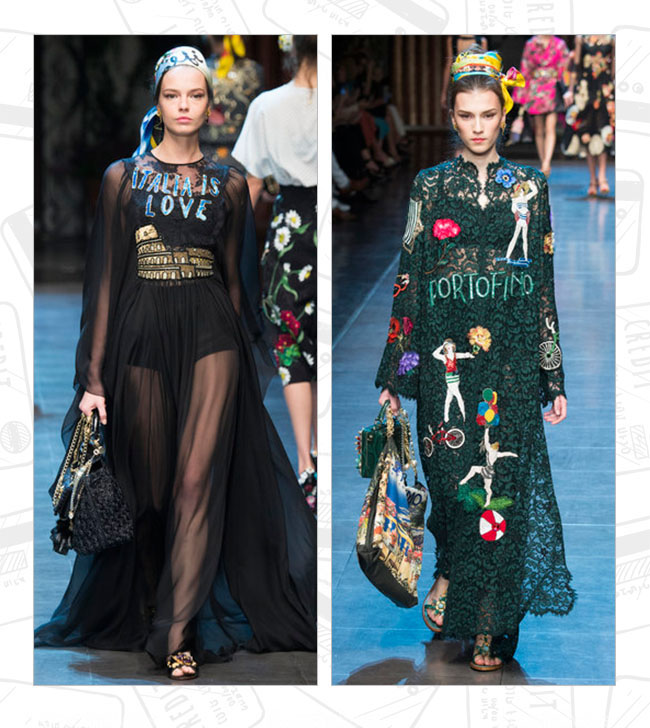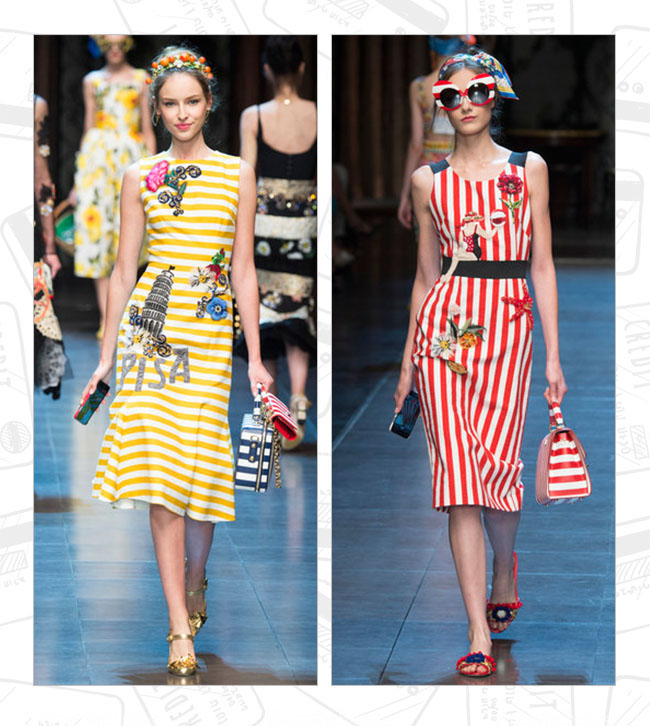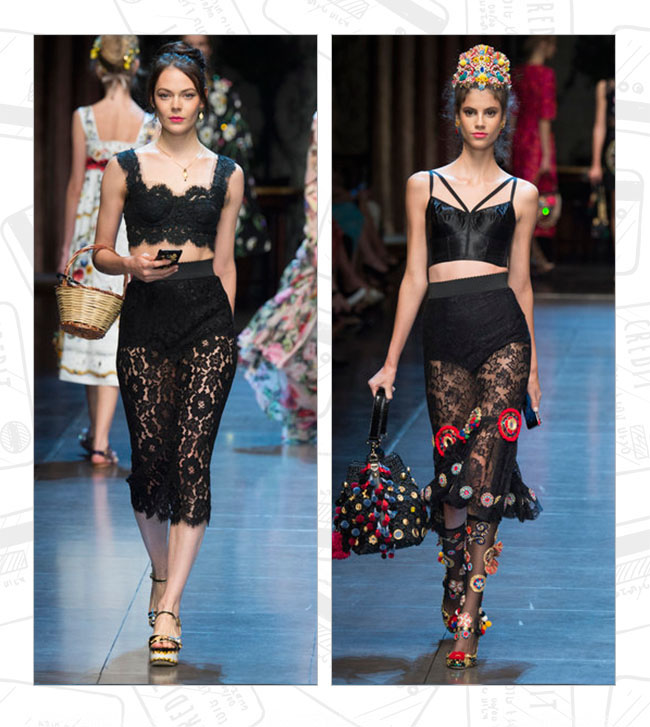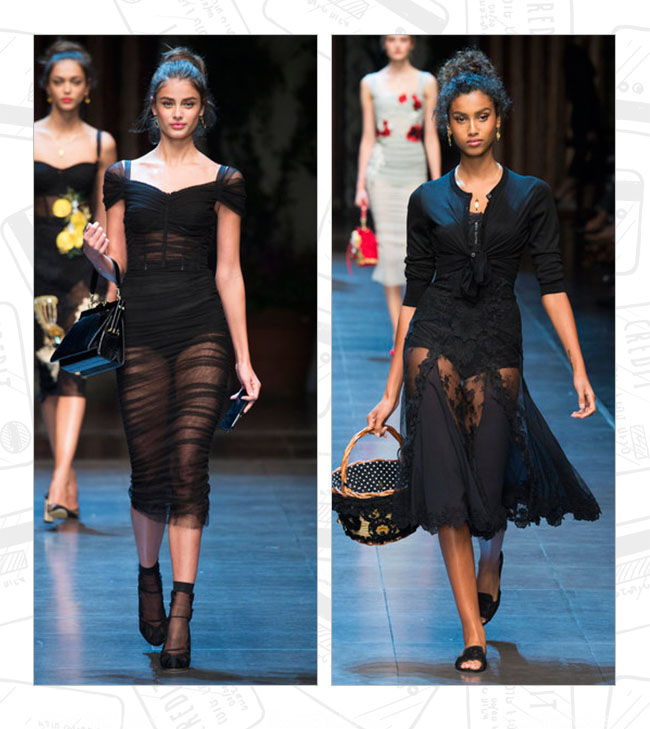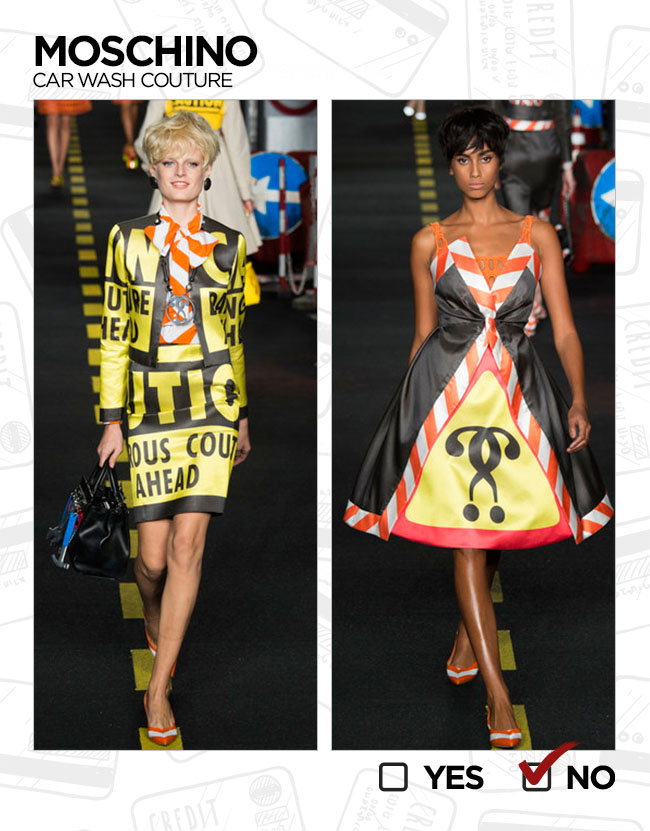 Designer Jeremy Scott is everyone's darling these days and apparently his looks are selling. I totally get the fun of the runway but are you buying? I keep wondering who is fueling the brand. Lauren from our team even spotted the "Shop" runway dress in Neimans yesterday. We're not even sure how that happened in an instant.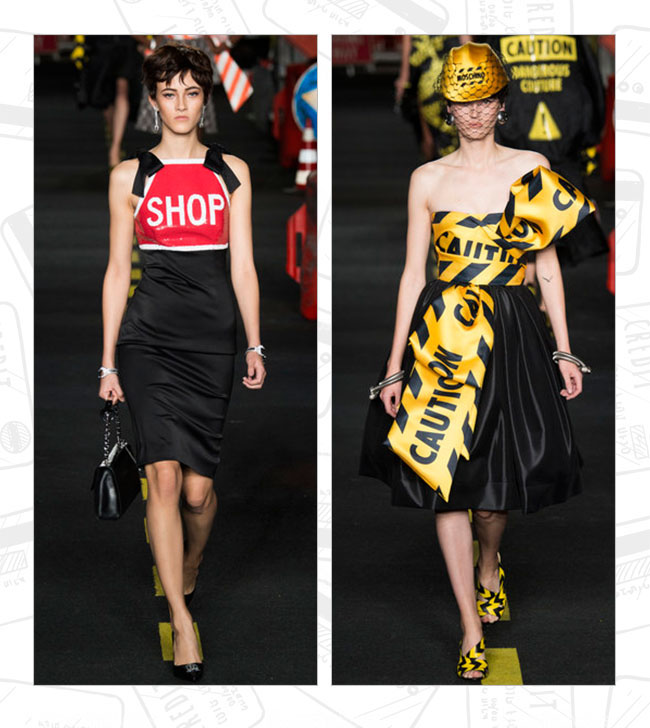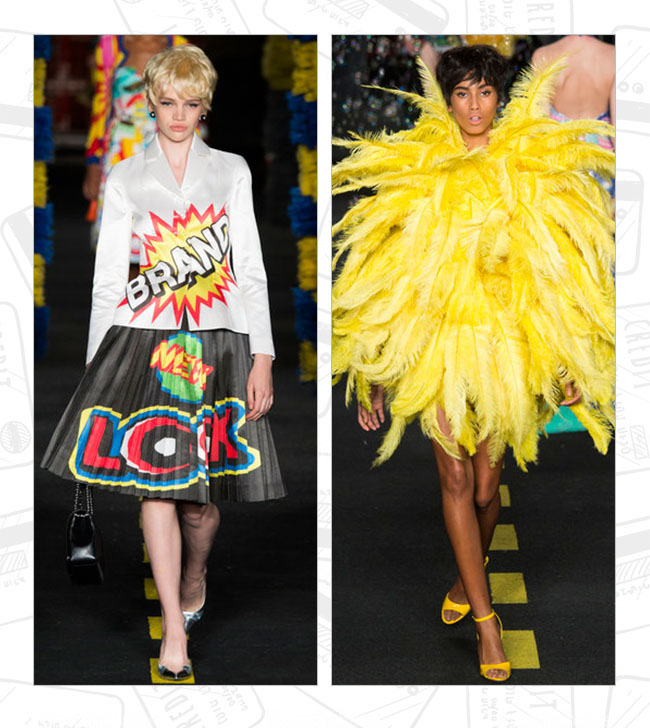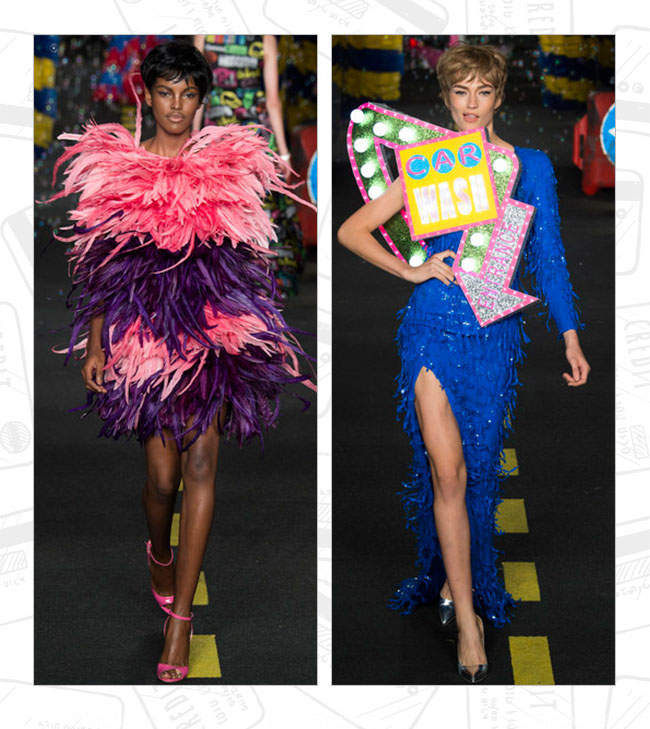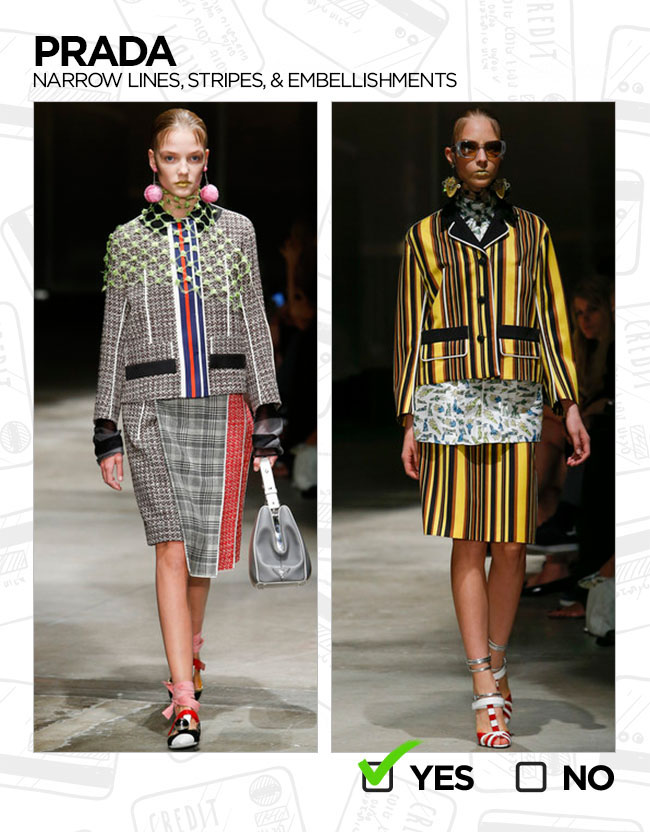 Mrs. Prada happily returned to her roots with many of her signature elements for SS16. Skirt suits. Coats. Dazzling fabrics in brilliant color combinations mixed with thin vertical stripes. Of course, my beloved embellishments were out in full force along with a slew of new Prada accessories including humongous dangly earrings. The show-stopping coats at the end of the show will be everywhere from the streets, on the backs of young Hollywood (her personal favorite) and on art patrons everywhere. Spring just got a whole lot brighter.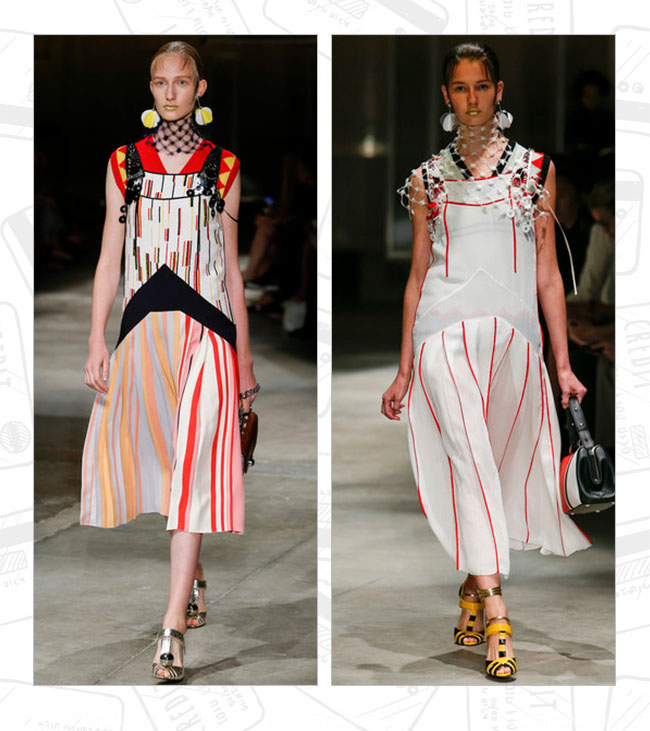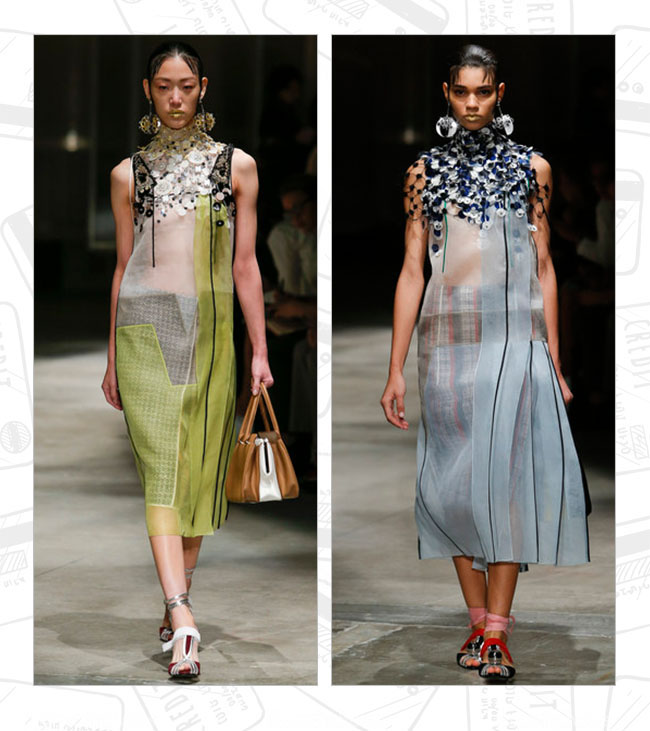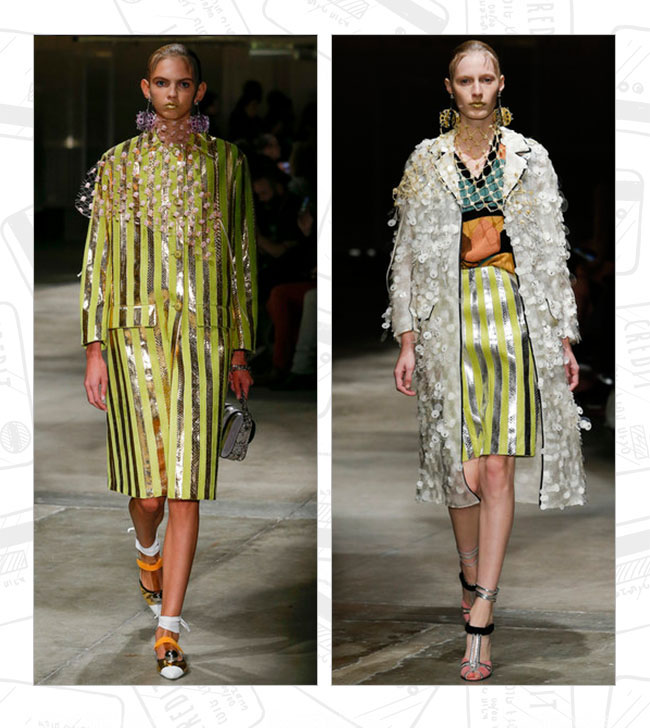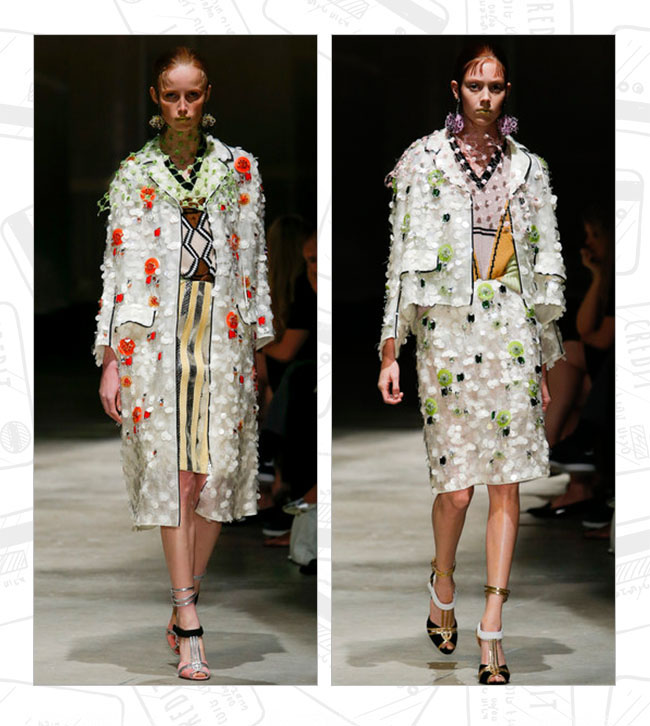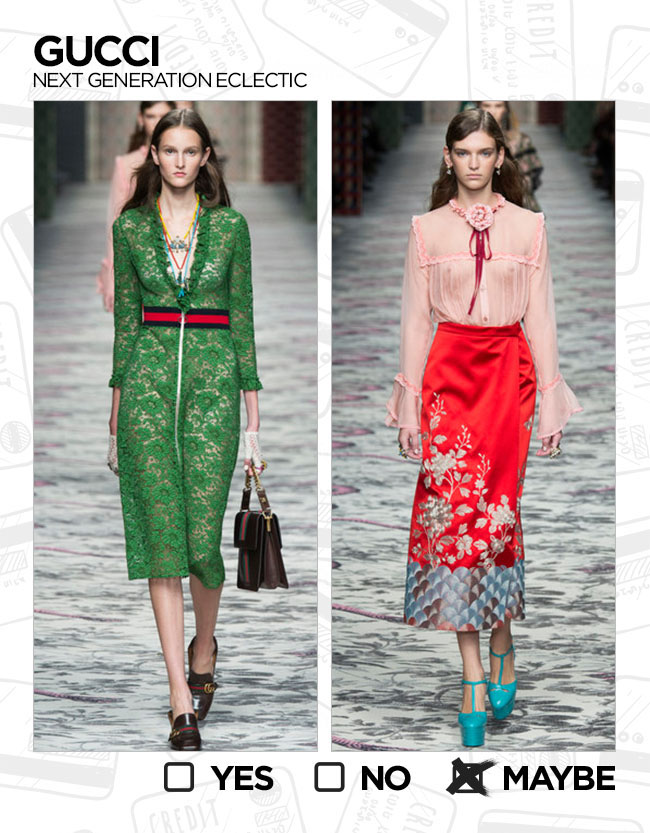 It's amazing how one designer, Allesandro Michele, can change a brand in an instant. That's just what's happened at Gucci. Suddenly a new editorial darling with a bit of the eclectic and offbeat that is being ushered in almost everywhere, has upped the ante. It's going to be exciting to see if the new vision takes off at retail. It certainly embodies the street style, modern girl of the moment (and is here to stay.)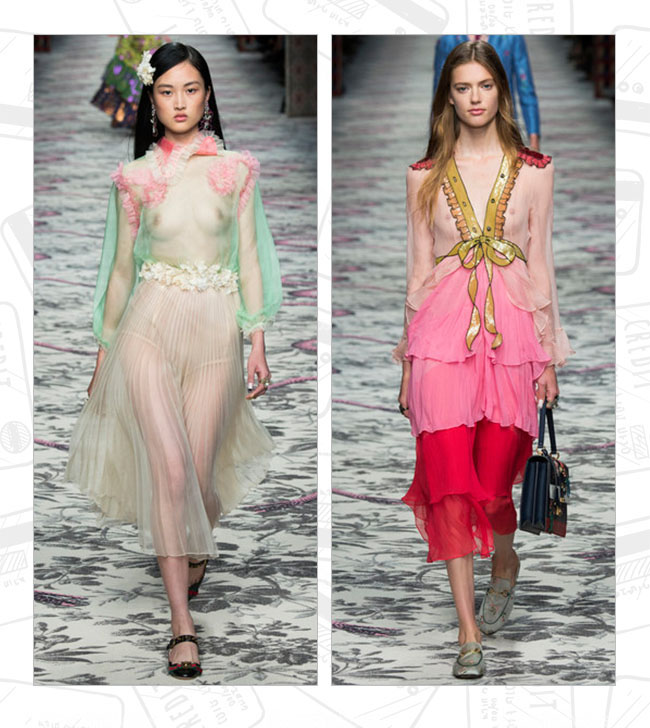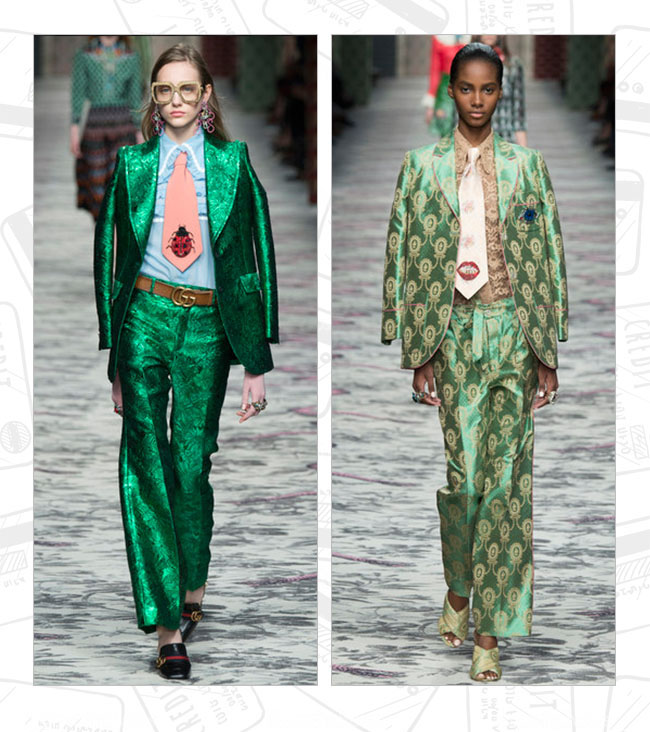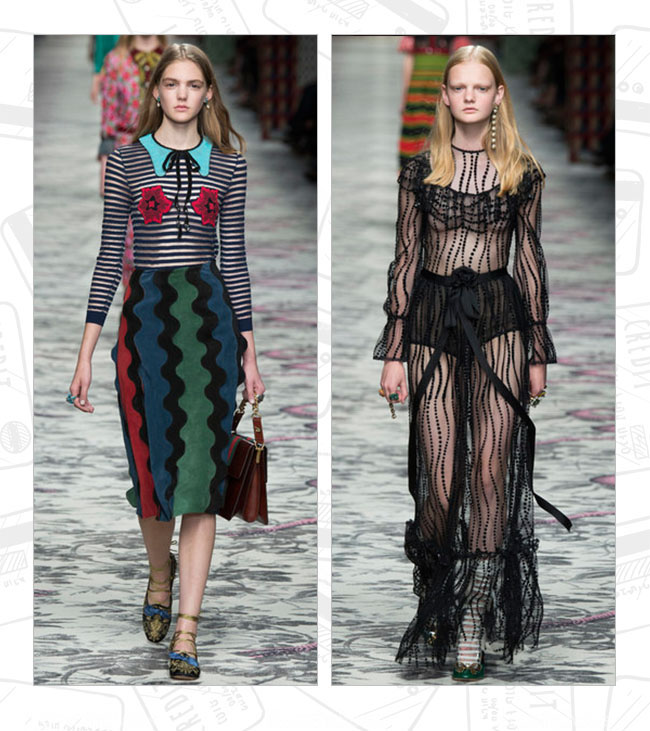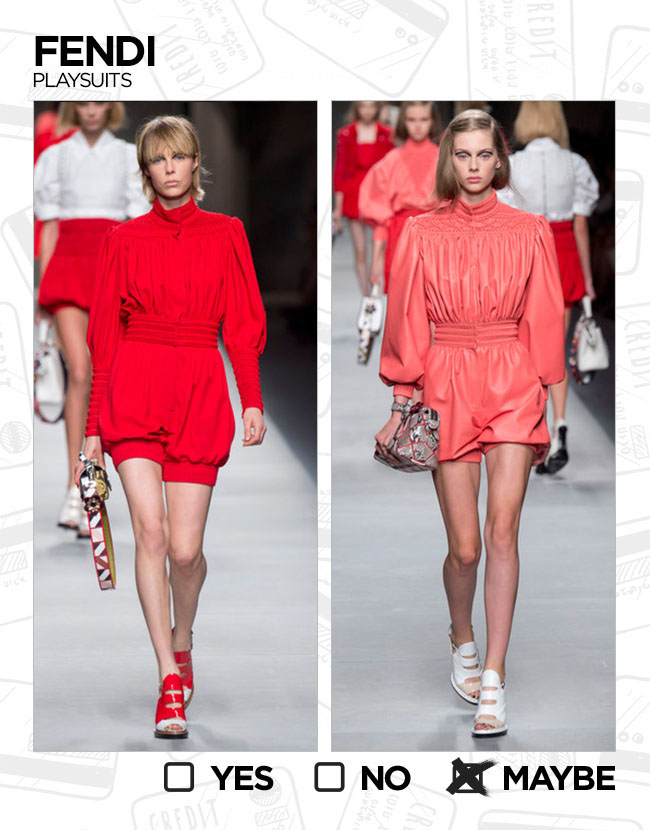 Will you or won't you? I'm on the fence about playsuits and I love all things Fendi and Karl. The shoes and handbags on the other hand are killer along with the fun elements in lots of his other silhouettes.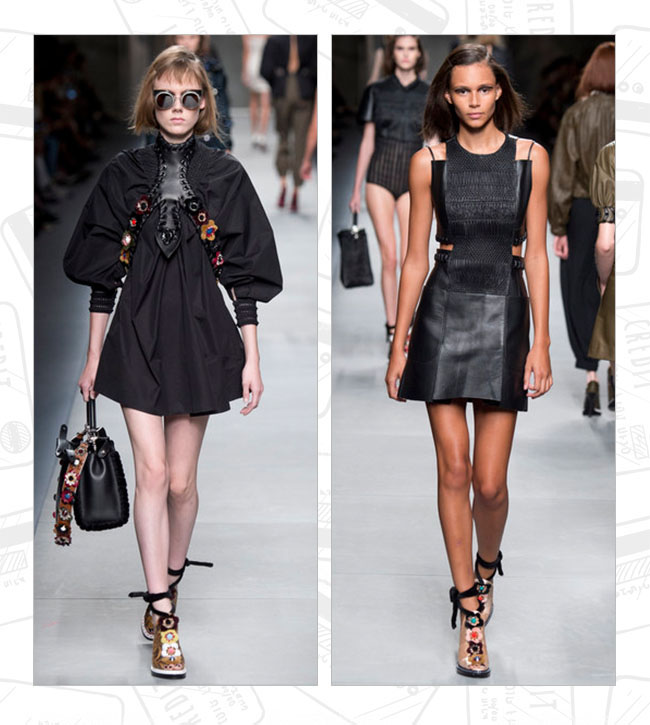 Before we move on to Paris Fashion Week, what's your take? Will you be buying or the fun is all in living vicariously?
Next Stop. Paris.
NJ Goldston, The Brunette