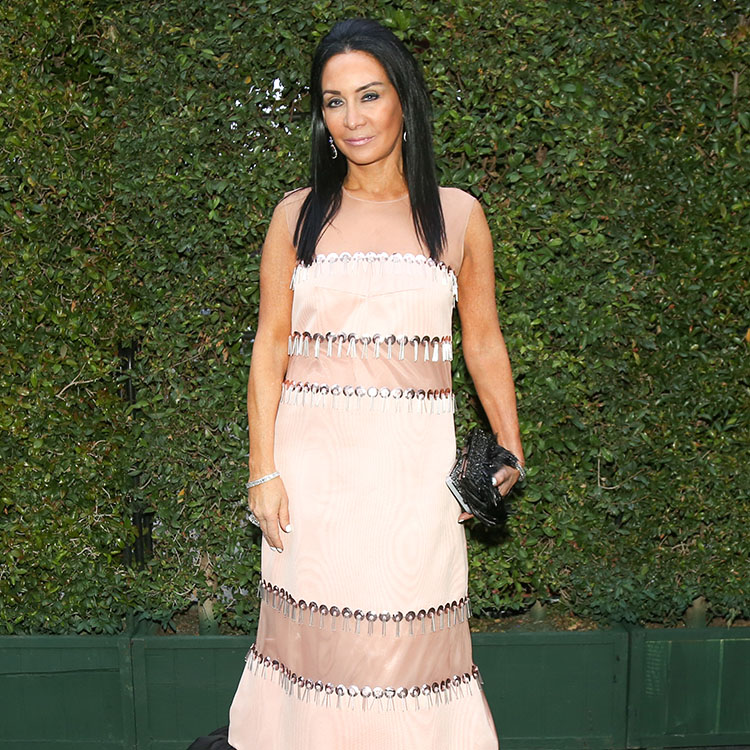 Always one of the top events of the year in LA, Saturday's Musuem of Contemporary Art Gala in Los Angeles, honoring Ed Ruscha, drew an artist, celeb, and art world-heavy crowd to honor the famed Los Angeles artist. Known for his iconic gas station paintings (derived from a long-ago road-trip across the Midwest) and his famed words-as-art, nearly 60 artists and some of Ruscha's closest friends including Ed Moses, John Baldessari, Cathie Opie, Doug Aiken, Mark Bradford, Alex Israel, Shepard Fairey, Kenny Scahrf, long time deal Larry Gargosian, and celebs from Owen Wilson (who narrated the fascinating film tribute to the artist), Luke Wilson, a beautifully pregnant Nicky Hilton, Hollywood actors Elizabeth Olsen and James Marsden. Other art world luminaries from Eva and Michael Chow, Michael Goven from LACMA, Anne Philbin from the Hammer, and Eli Broad as well as MOCA's Director Philippe Vergne, and Co-Chairs Maurice Marciano (who was fully recovered from his serious accident a year ago) and Lilli Tartikoff Karatz were helping to orchestrate the stellar evening. Of course, I was there too. There was even a bit of drama as Flo Rida was expected to perform and cancelled at the last minute due to an emergency appendectomy. Robin Thicke stepped in and had the Ed Ruscha-inspired tent partying up a storm. The evening didn't end there, in typical MOCA style, the after party spilled back outside with Balthazar Getty supplying the DJ duties.
RED CARPET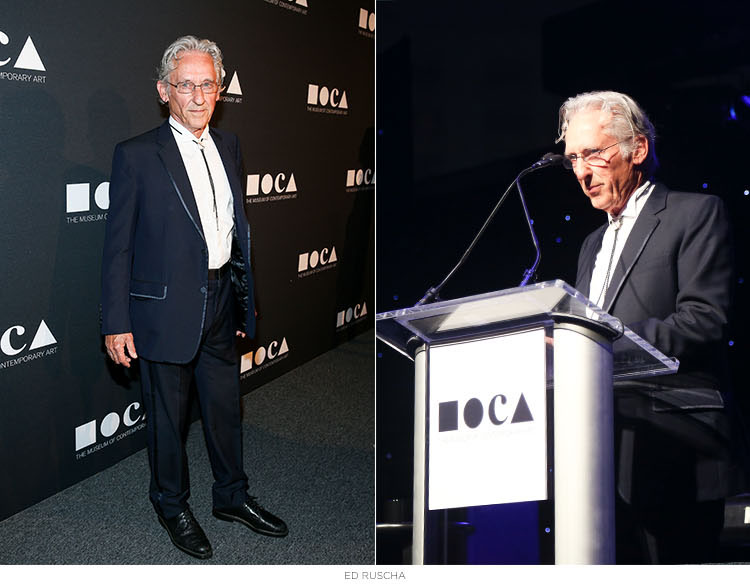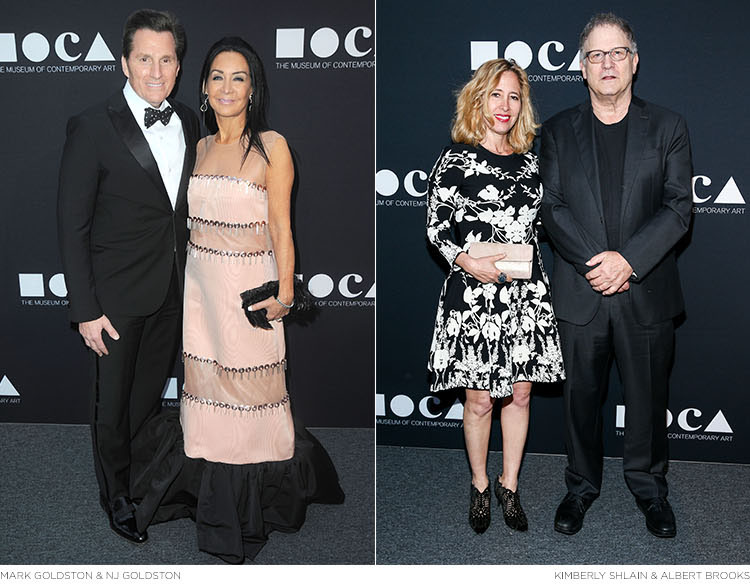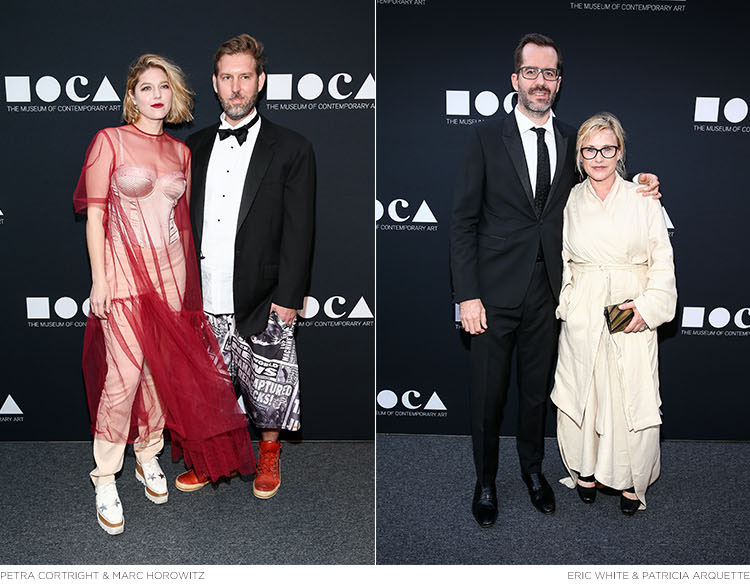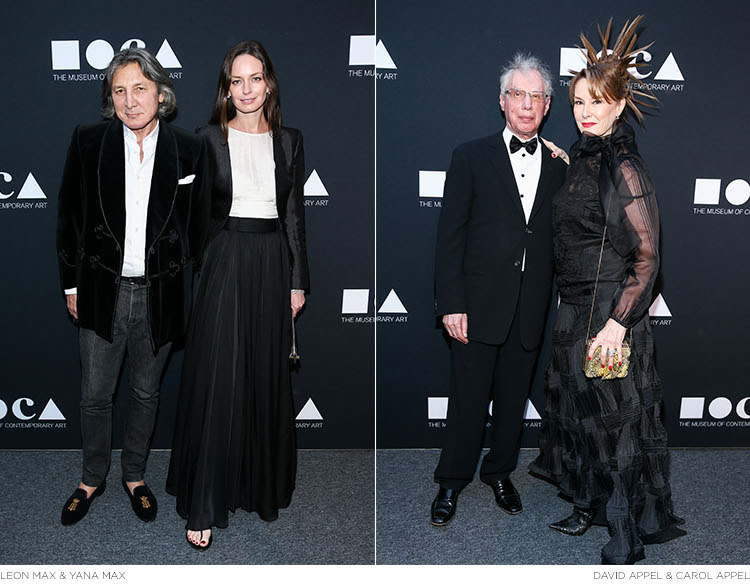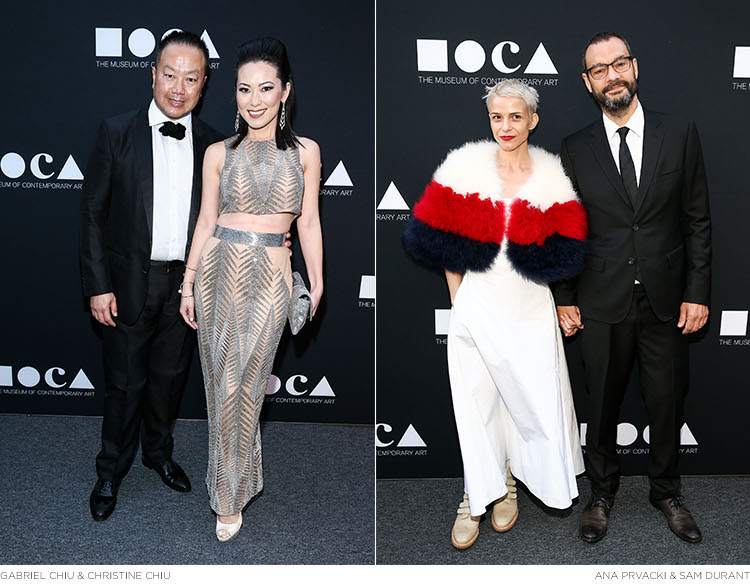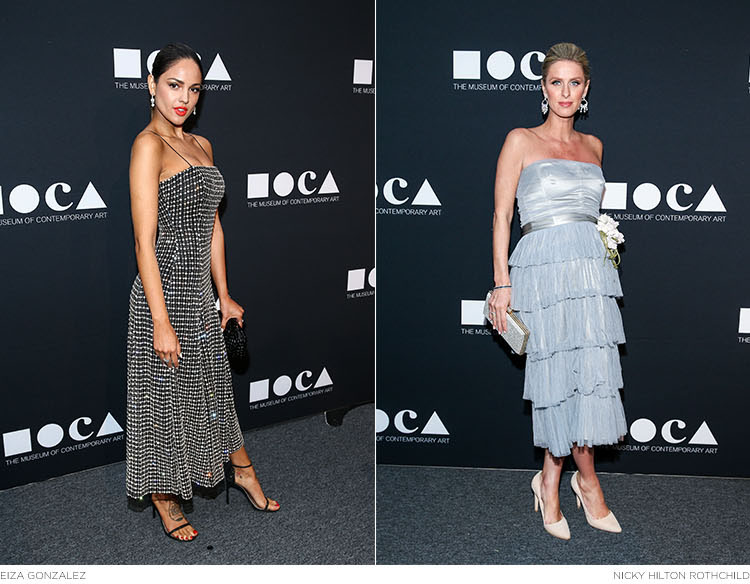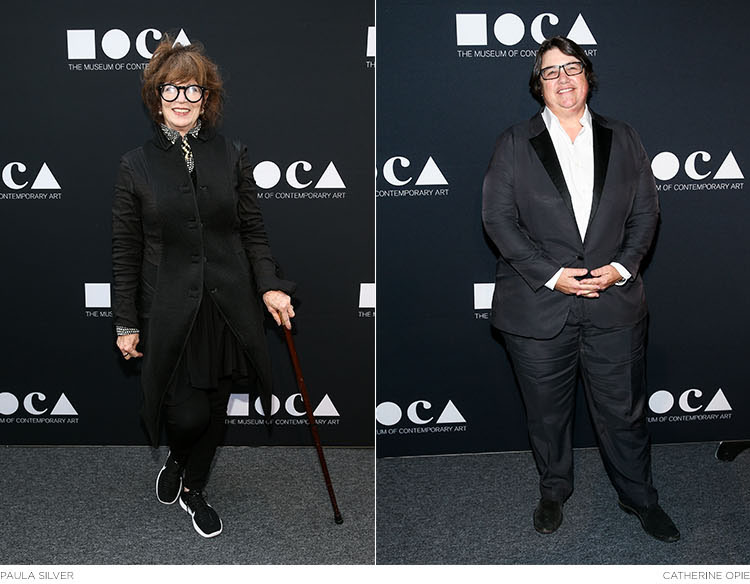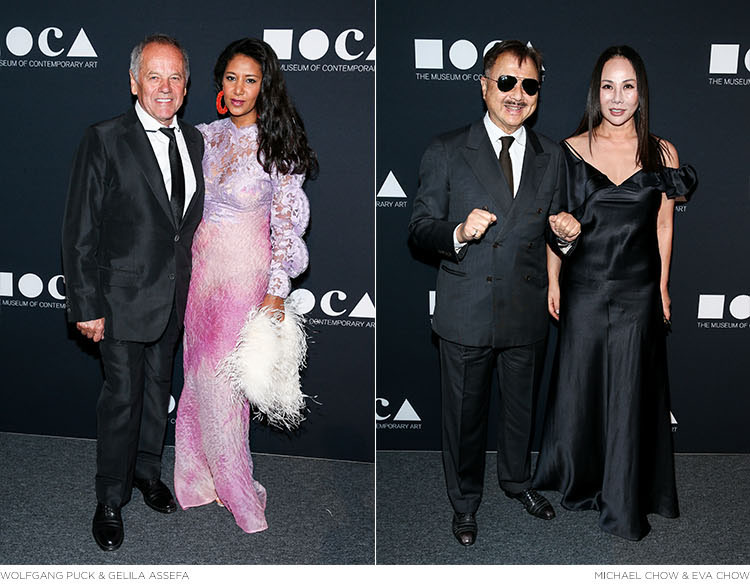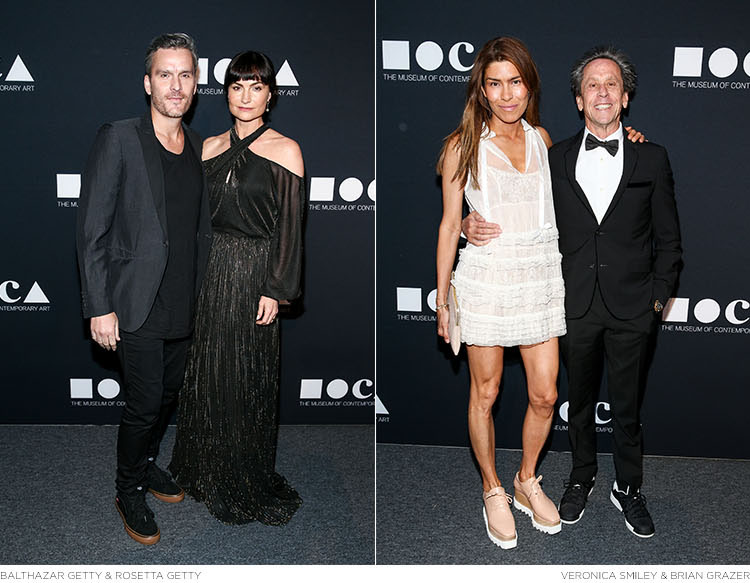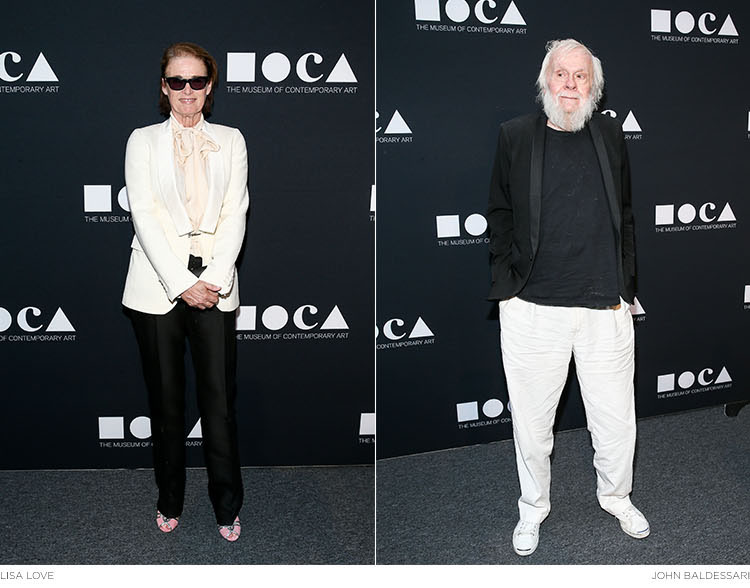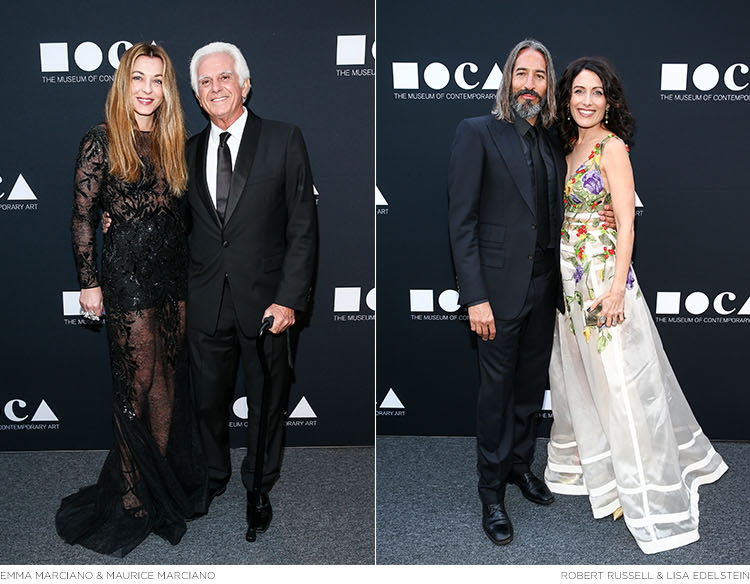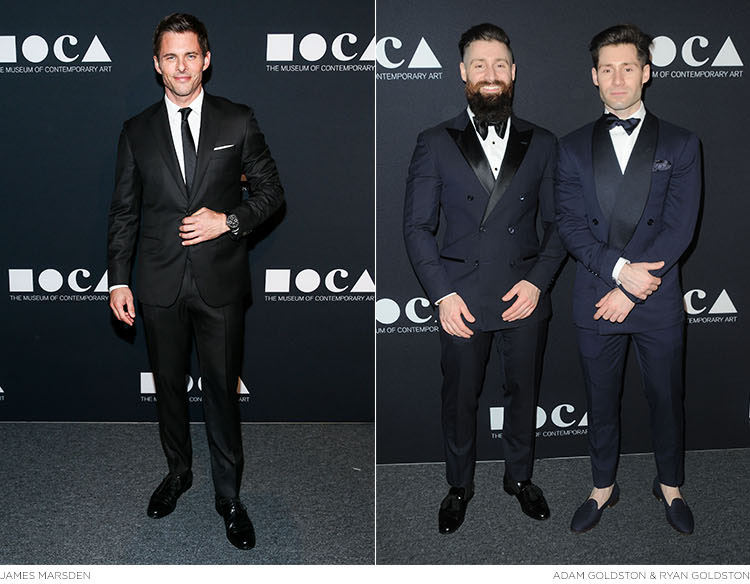 The Red Carpet was filled with lots of interesting fashion choices and is one of those fun nights when anything goes even if it's Black Tie. I wore a runway gown from Delpozo. Quite atypical for me, I originally intended to wear it to the recent Met Gala and changed my mind at the last minute. Known for their beautiful designs, Delpozo celebrates all things feminine with a couture-like approach. The mermaid gown is detailed with sequins across the bust and waist. Two of my other favorite looks were Susan Casden in a stunning sequin striped Alta Moda gown from Dolce & Gabbana and Christine Chiu in a runway look from FW15 Julian McDonald. Not to be outdone, sneakers, flatforms, and shorts were also just as de riguer as my gown. It's the art world so why not experiment!
THE PARTY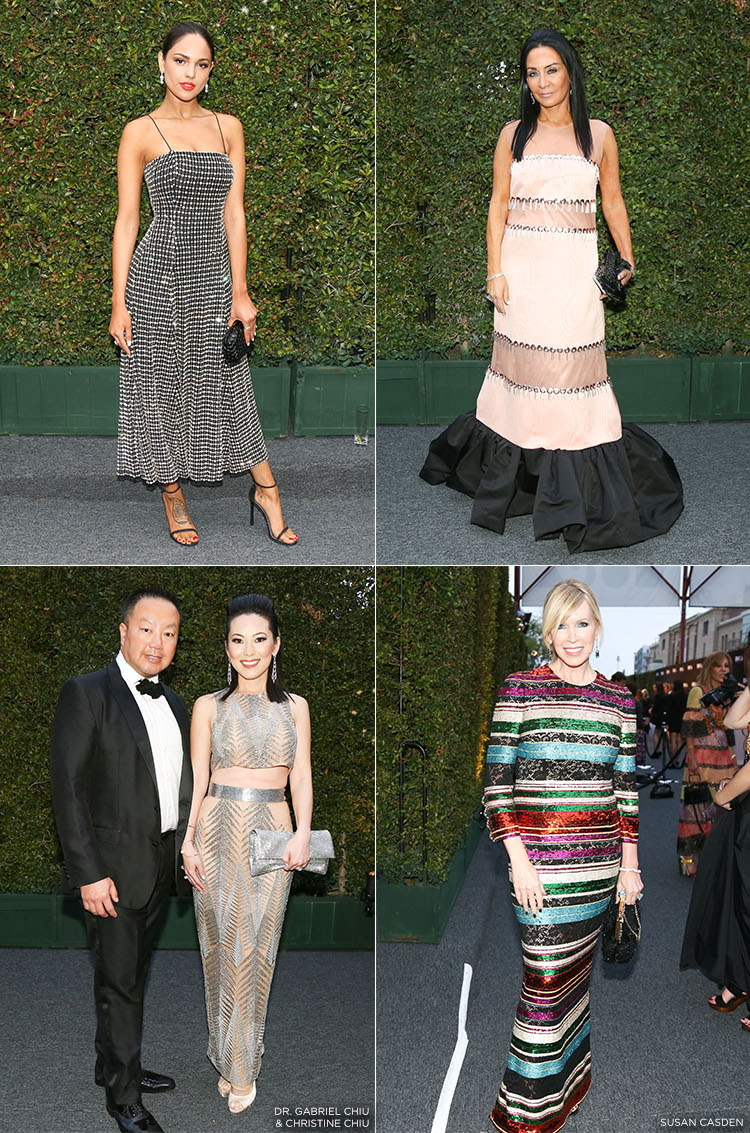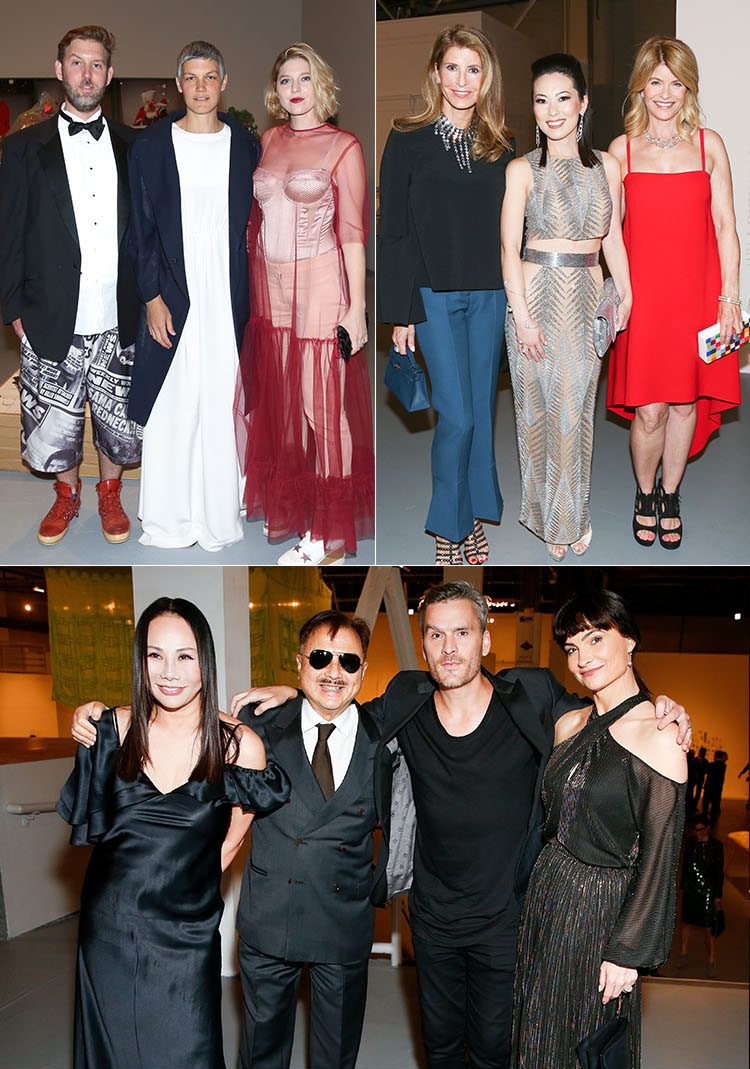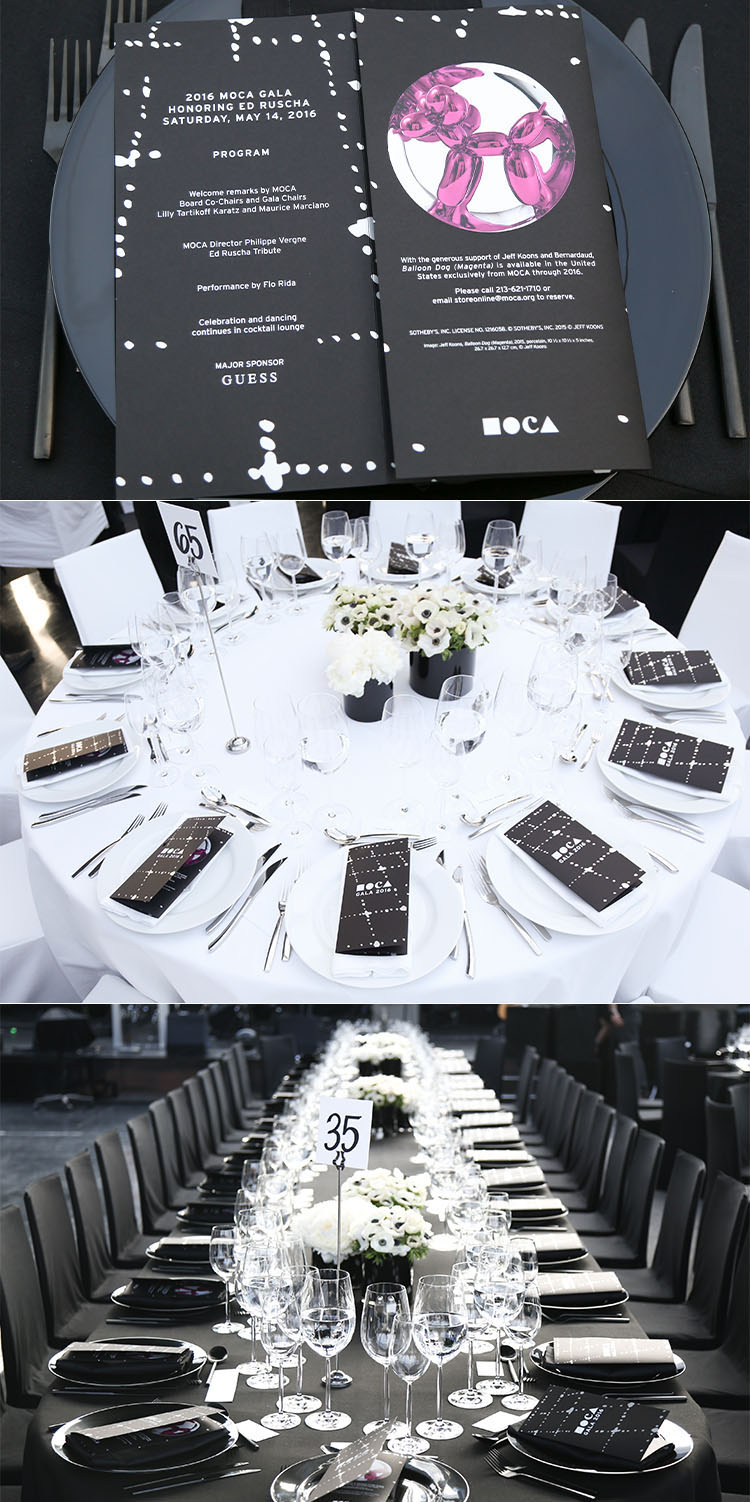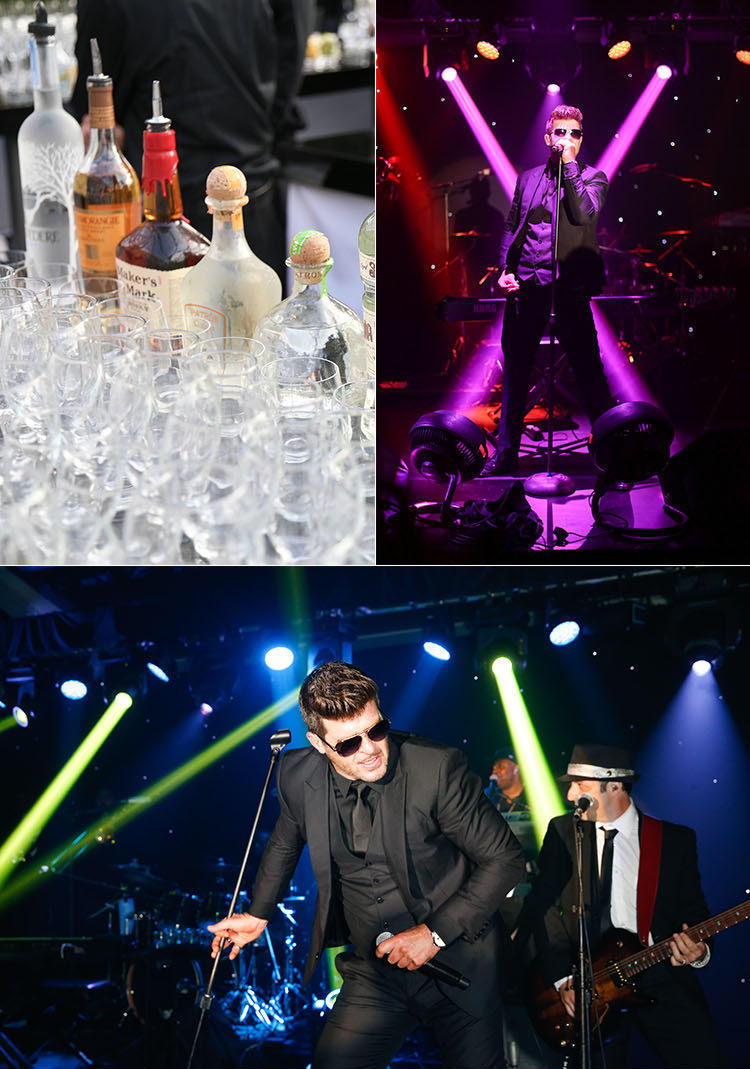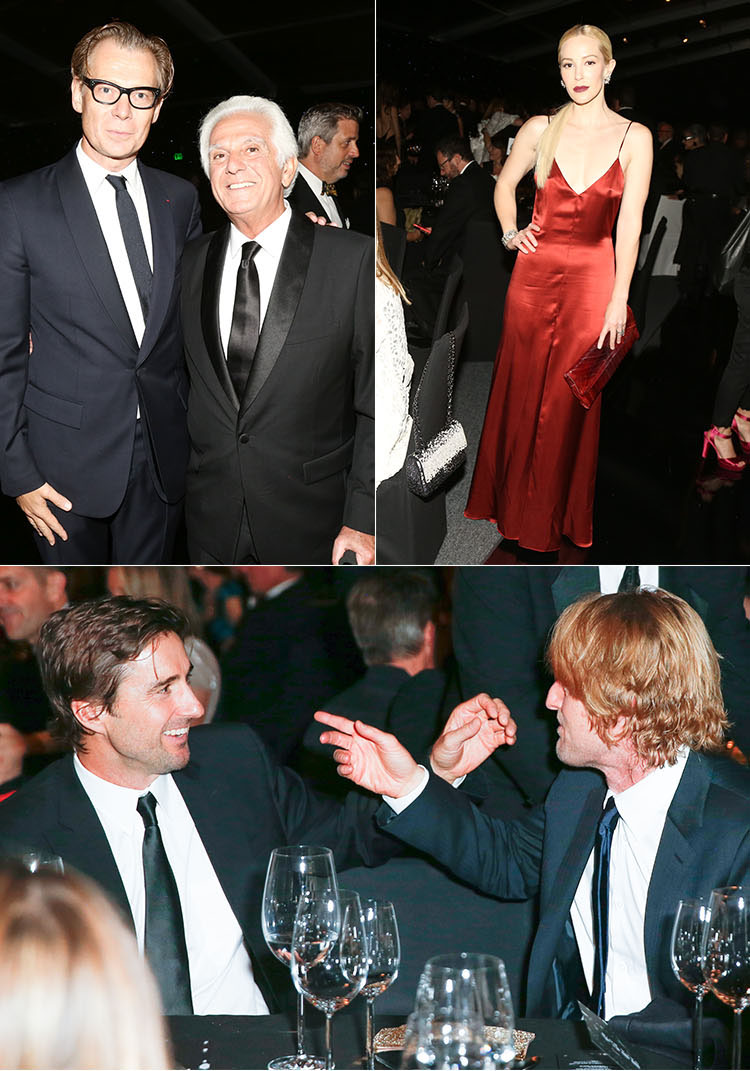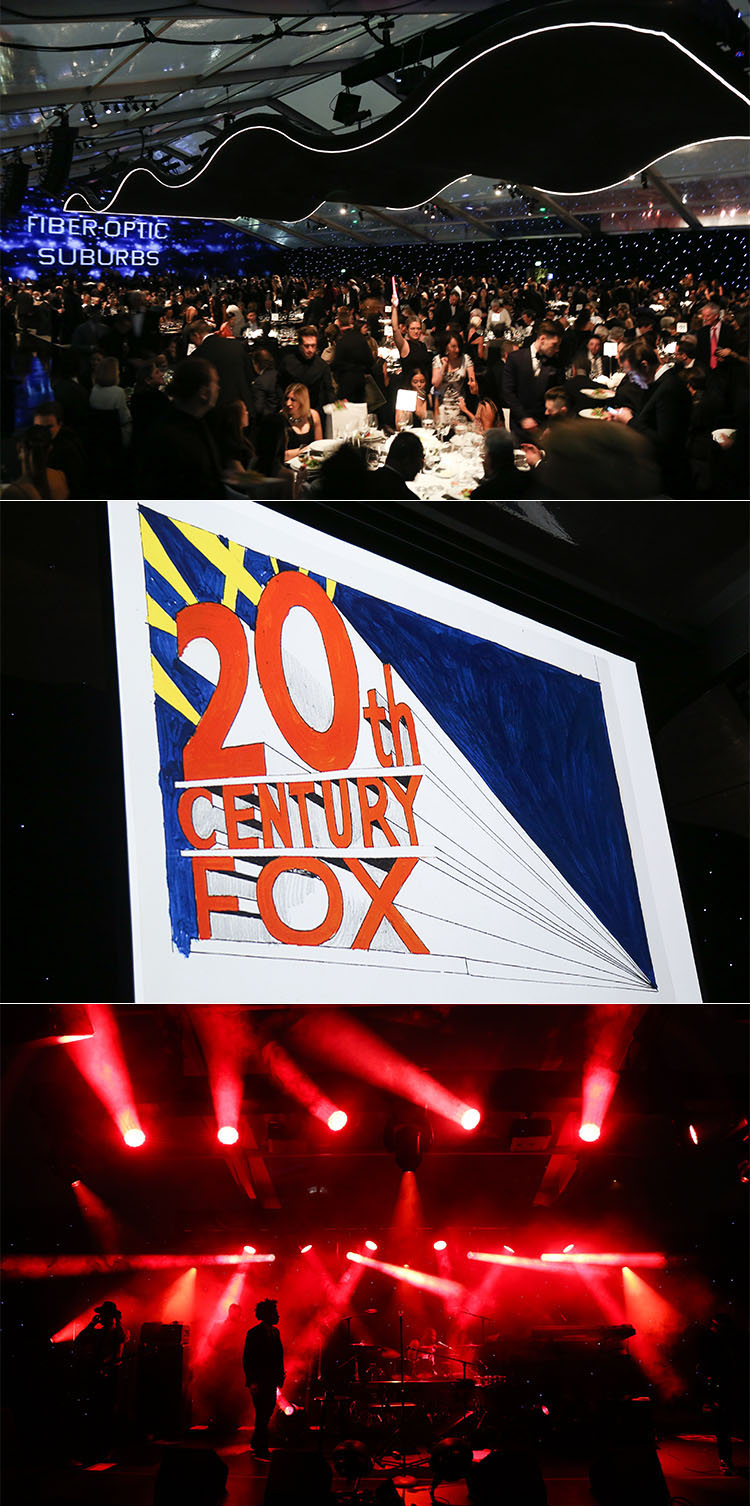 After the Red Carpet, the evening kicked off with a fun cocktail hour which included touring the MOCA Exhibit Don't Look Back: The 90's At MOCA. Then it was on to the fiber optic decorated tent which was an immersive setting reminiscent of Ed Ruscha's Los Angeles-inspired "City Lights" paintings. As dinner came to a close, beloved MOCA Director Philippe Vergne took to the stage to honor and introduce party goers to a special tribute film honouring Ruscha and his legacy as an iconic Los Angeles-based contemporary artist. The film was voiced by actor and Ruscha's long-time friend Owen Wilson. The artist followed with a heartfelt speech which won our hearts by commenting, "Not too long ago I thought I reached a high point when I was voted employee of the month at my own art studio. And now this? I'm very grateful." It was then time to party on with Robin Thicke and Balthazar Getty. The lines did indeed get a little blurred but it was all good fun.
With Love From The Geffen at MOCA,
NJ Goldston, The Brunette
photo credits: BFA.com and PatrickMcMullan.com