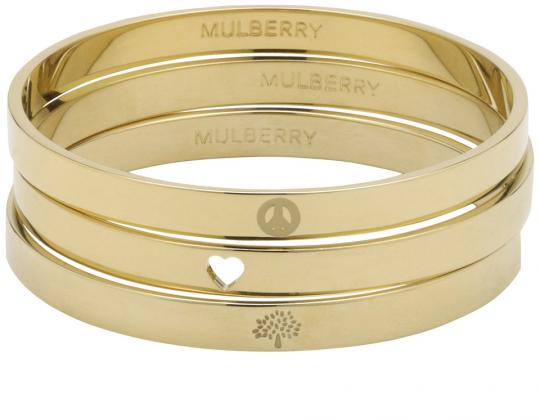 Here to share my favorite new find with you! Of course…it is once again JEWELRY!
These bangles by Mulberry are sophisticated and simple yet playful all at once. This makes them appropriate for wear during the day or night, casual or dressed up. Each "peace", "love" and "Mulberry Tree" design is laser-cut into each gold bracelet using absolute precision.
We wouldn't expect any less attention to detail from the iconic Mulberry company.
Mulberry bangles – $275 at mulberry.com
Xx. Jadan