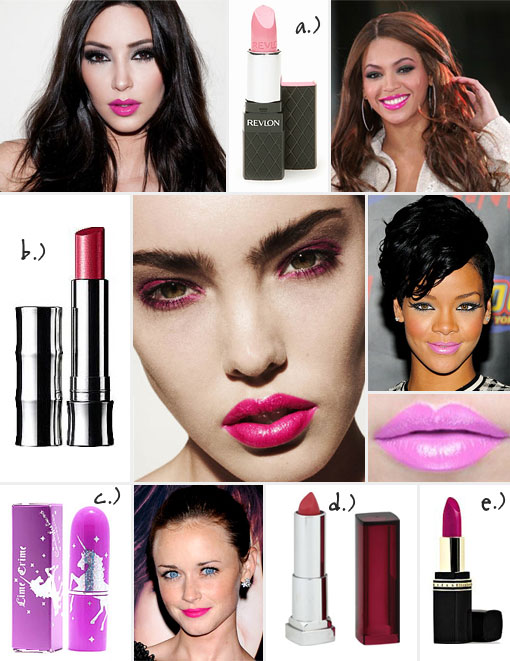 Pink lipstick is no longer just an accessory you wear while attending a friends old school 80's "themed" party…
That's right! Pink is back…and by the looks of it, bigger than ever!
Grab a "neon" pink shade for a big girls night out, a soft "neutral" pink while out running errands around town, and a "hot" pink when you want to make a statement. Whatever you do, just be sure to stock up on PINK! It doesn't look like this trend is going anywhere any time soon.
Xx. Jadan