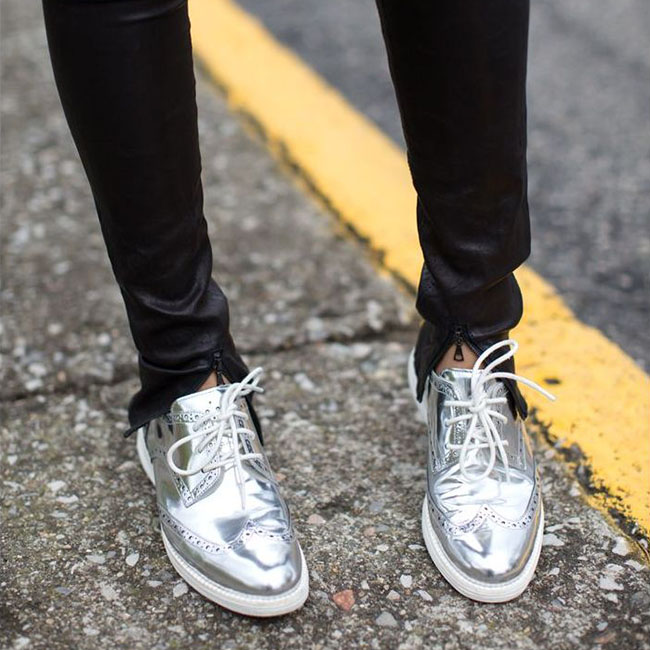 Any trend that enables me to dress up my outfit with a pair of flats, you better believe I'm all over it! From metallic sneakers to iridescent oxfords. Add a little pep to your step with a flashy finish on a comfortable kick!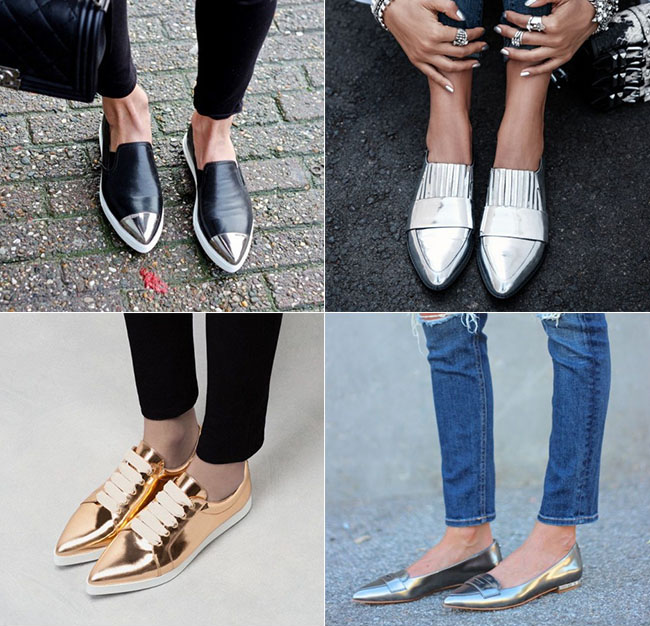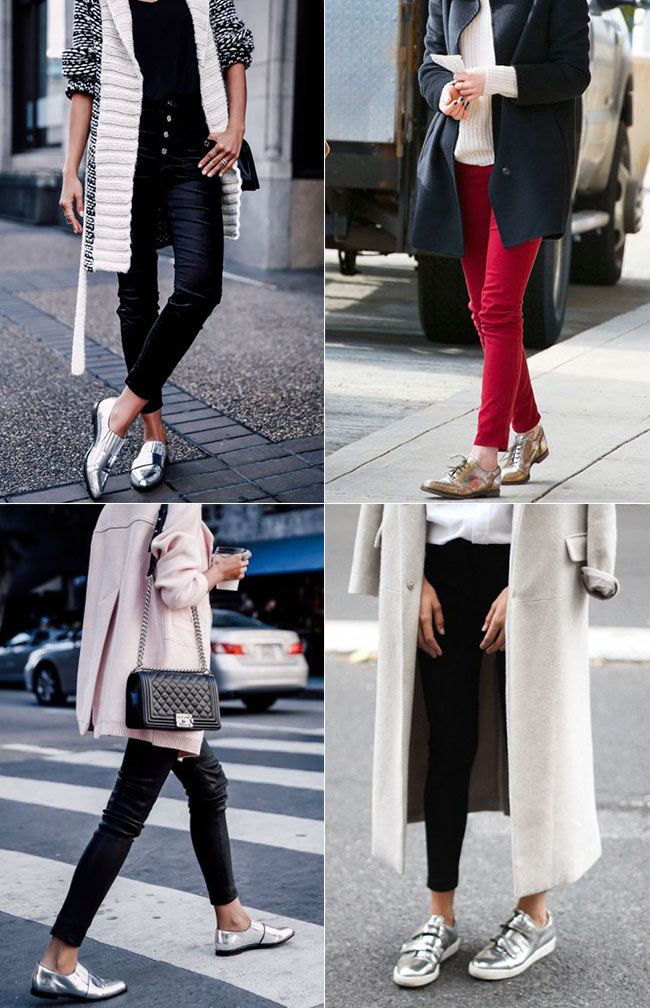 I'll be honest… At first, I was a bit hesitant to invest in this trend thinking it might be short lived, but as time goes on, I gave myself every excuse in the book as to why I shouldn't buy a pair, but I soon realized that these metallic beauties are stickin' around to add a little shimmer to our winter, and take us straight into spring and summer! Not to mention, because metals serve as a neural, metallic toned shoes are just as versatile as your basic black and whites. Why not sub out your basics, and turn these into the most versatile pair of shoes you own!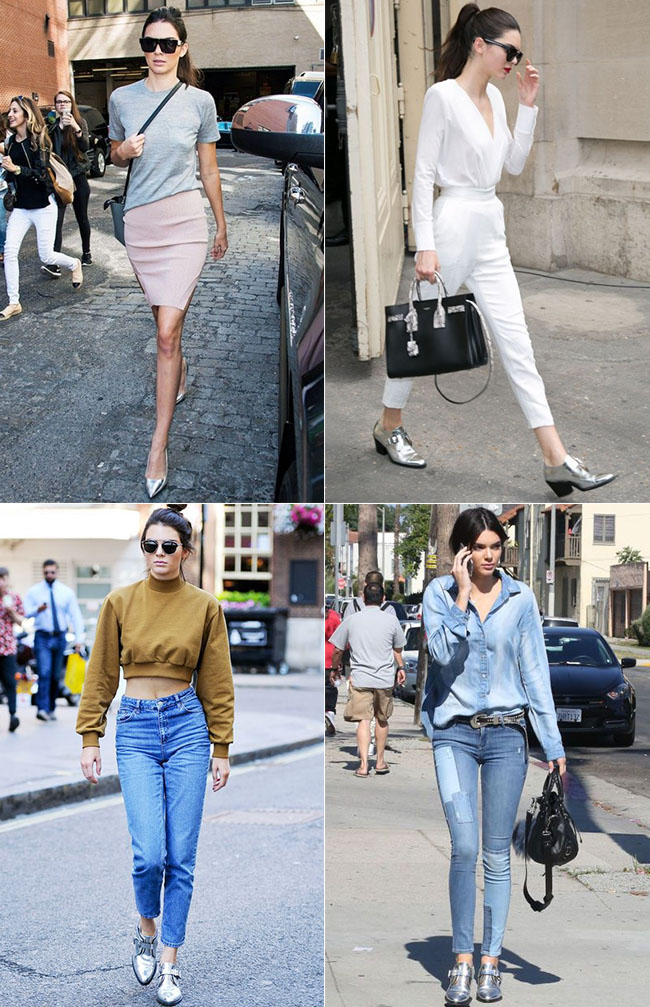 Kendall Jenner loves this look, and we love how she styles her favorite metallic flats.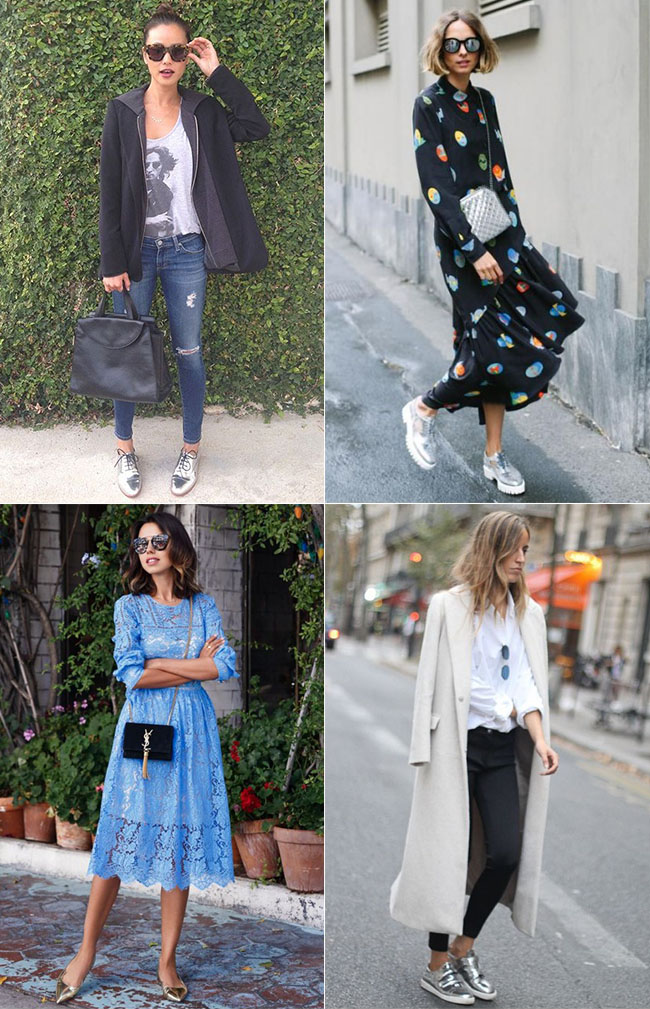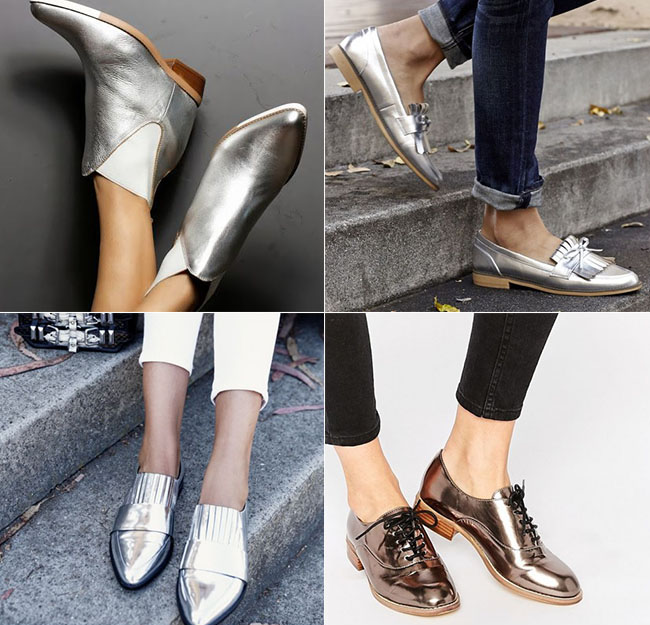 When shopping metallics, I suggest purchasing a traditional silver, gold, or rose gold finish, which will easily take the place of your favorite neutral shoe. Best paired with a toned down color palette, they're the perfect shoe to add edge to any ensemble. Metallics are considered the epitome of glamorous neutrals, and they'll work with just about any outfit!
And if any of the above are a bit too formal for you, try out the first metallic sneakers ever from APL!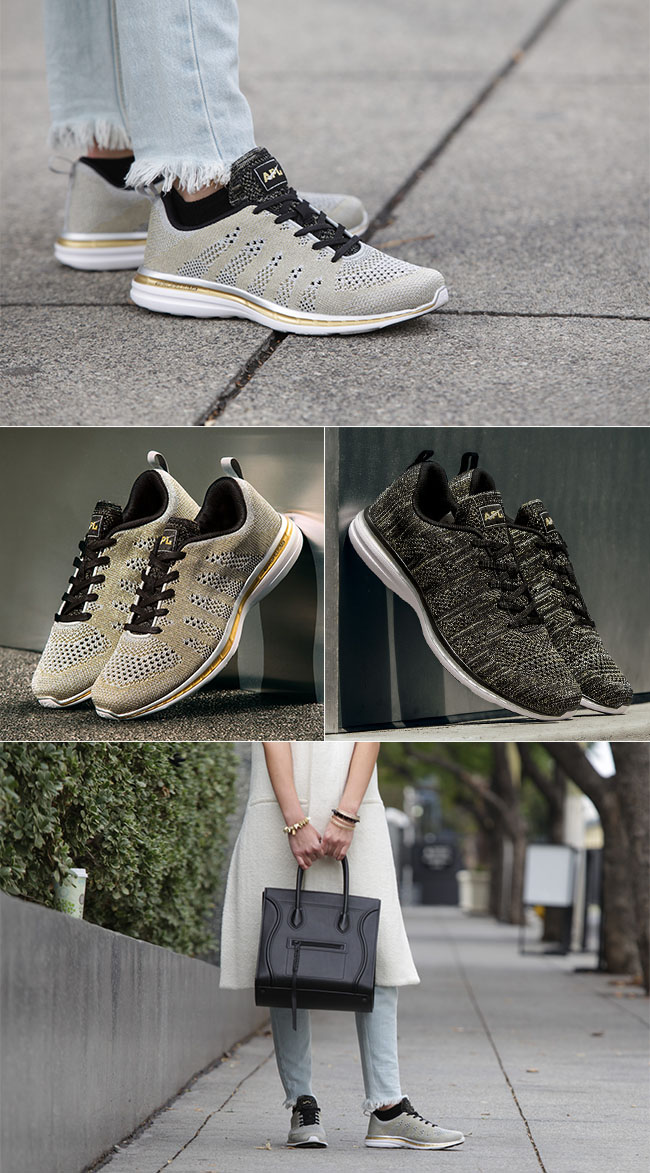 Trade in your basics for a little luster this season. Shop below and add some intrigue with one of our 10 favorite metallics this season.

Xx. Jadan Huter