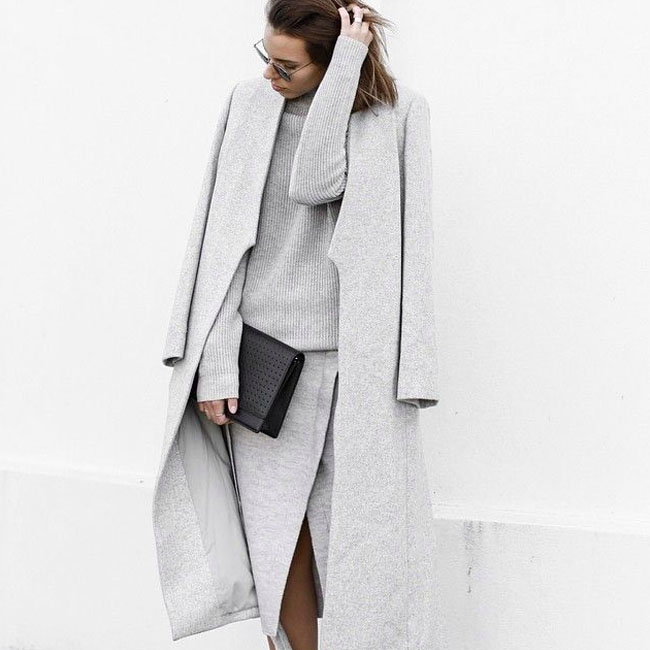 Head to toe grey is a head to toe fashion statement, and no, we're not talking Christian Grey…
Yes, I just went there.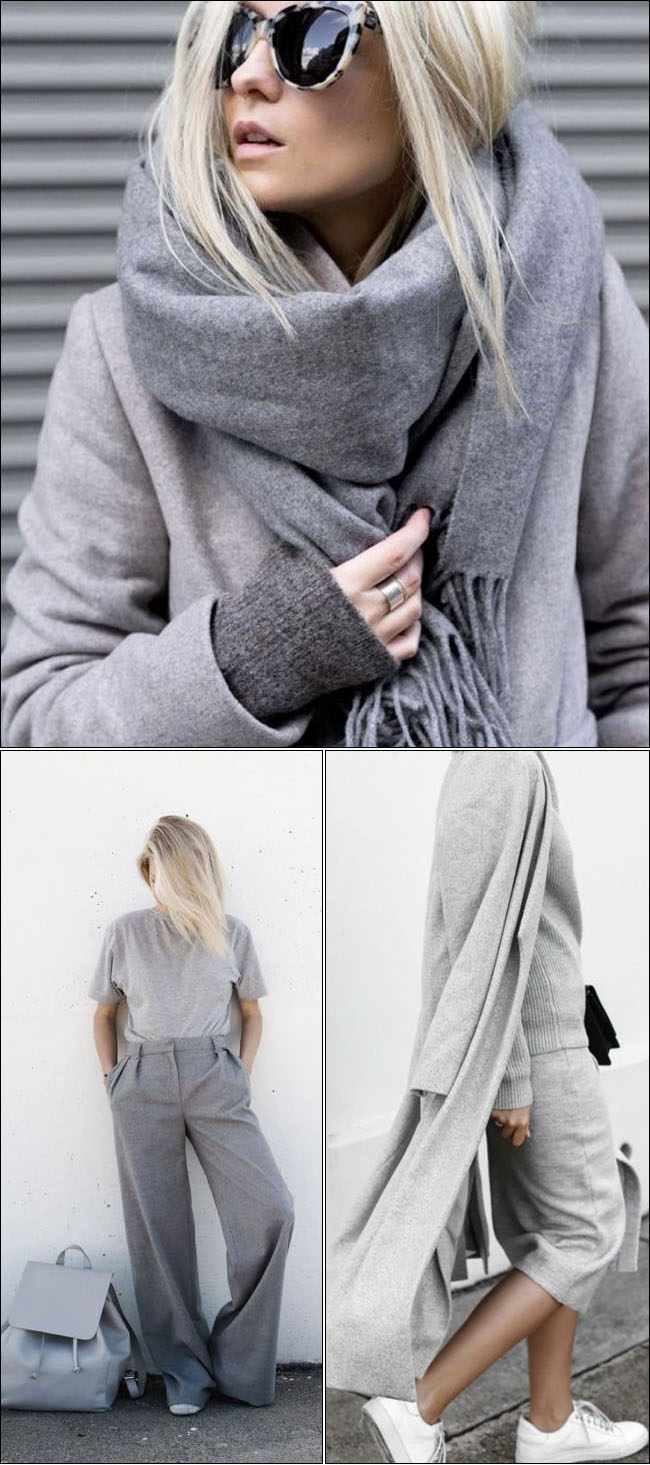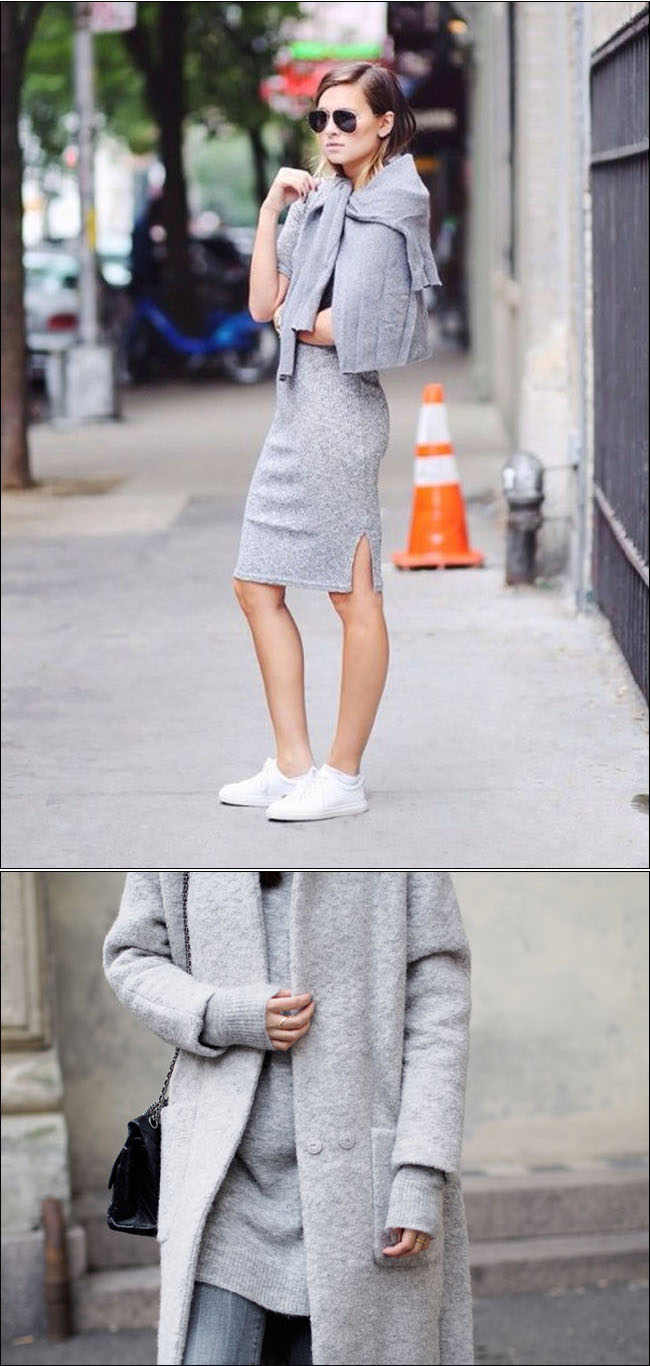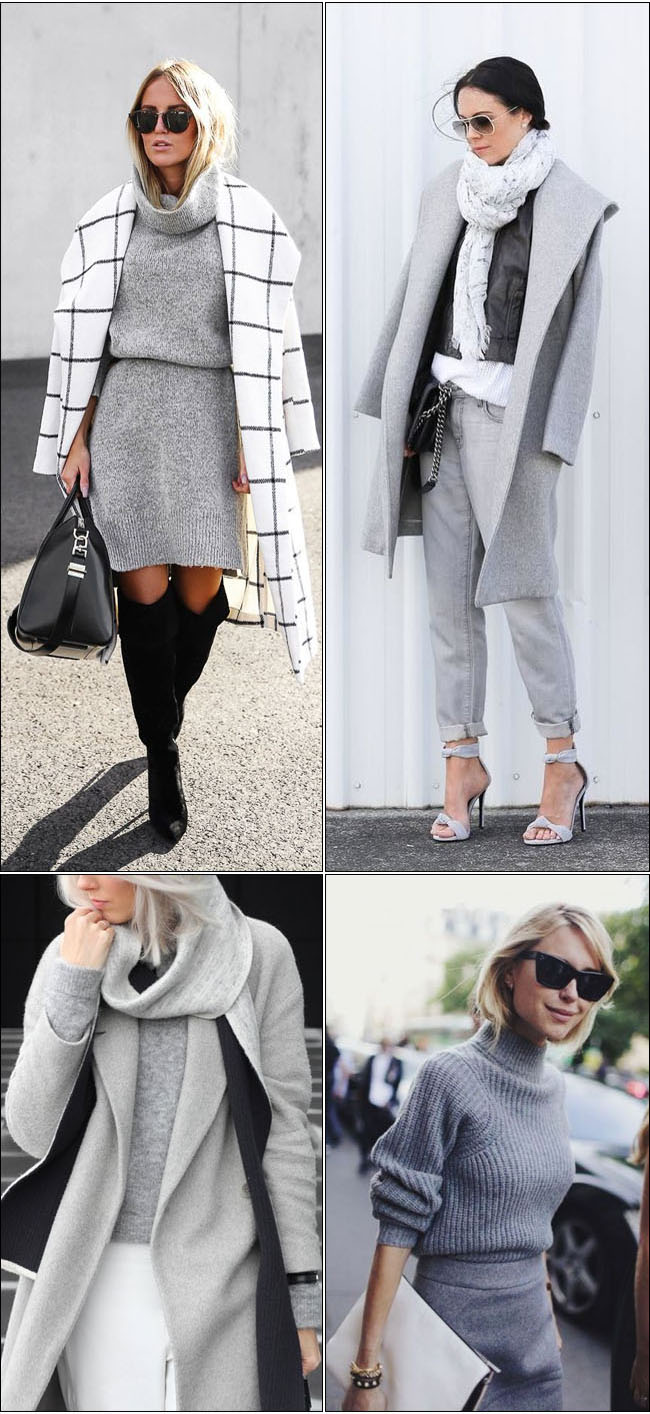 In all seriousness, the monochromatic grey look has been headlining the season. Not only is it a trendy hair color, but it's taking our winter wardrobe by storm. We've scanned the most fashionable to show you how to accomplish a minimalist look, without appearing dull and dreary.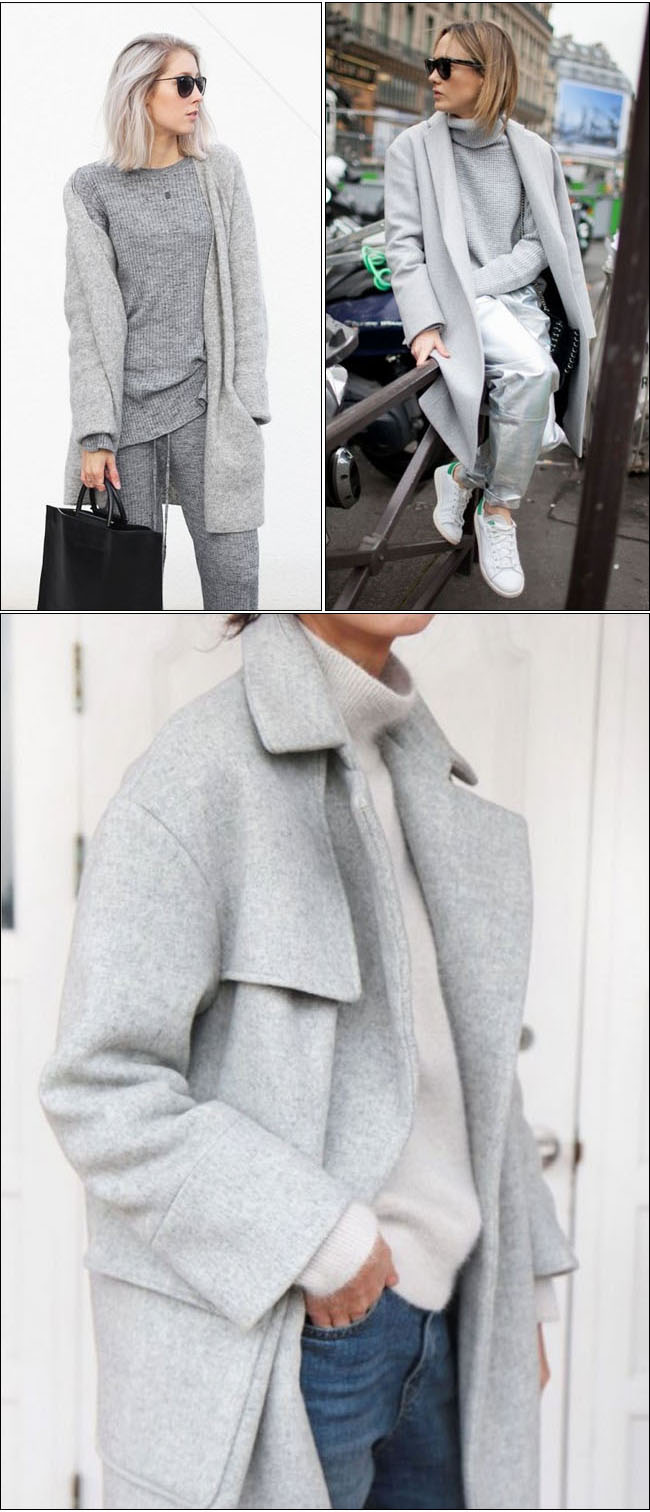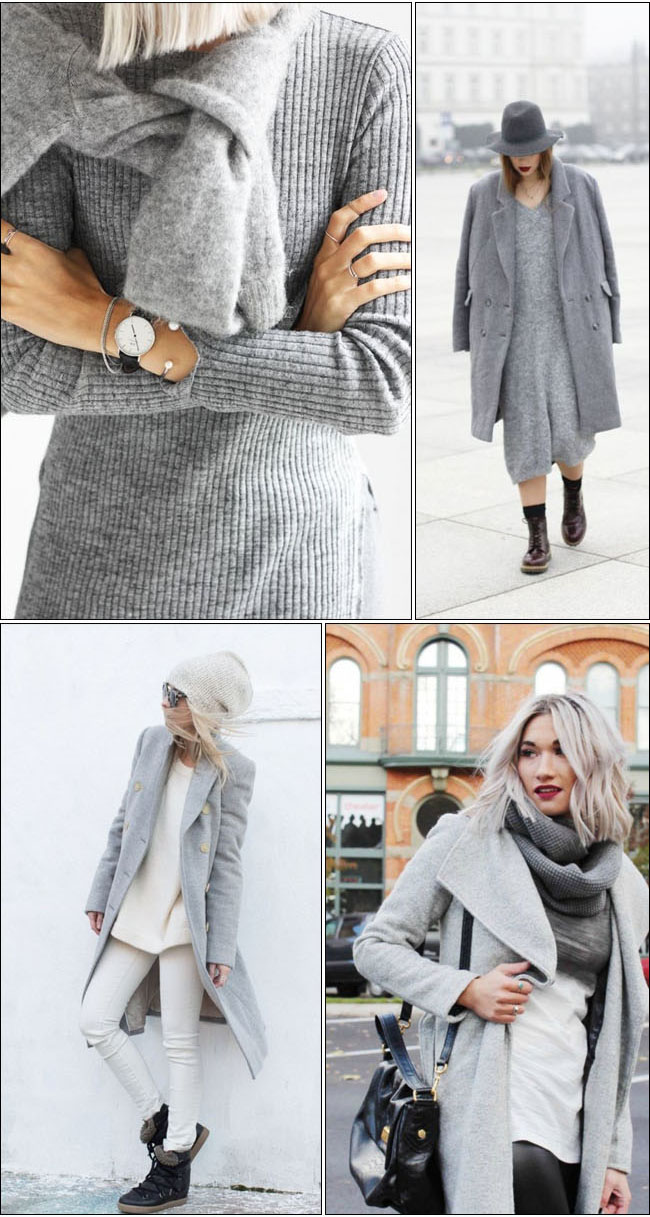 Unexpected texture, and a variety of grey hues is the best way to keep grey on grey from looking drab. My three favorite grey hues are light dove (an almost whitish grey), mid-tone grey (the classic color you think of when you think grey), and charcoal grey (basically black, without the harshness).
If you'd like to add some color to your all grey ensemble go with soft shades, or other neutrals. You can't go wrong with soft pinks, soft blues, black, white, or navy.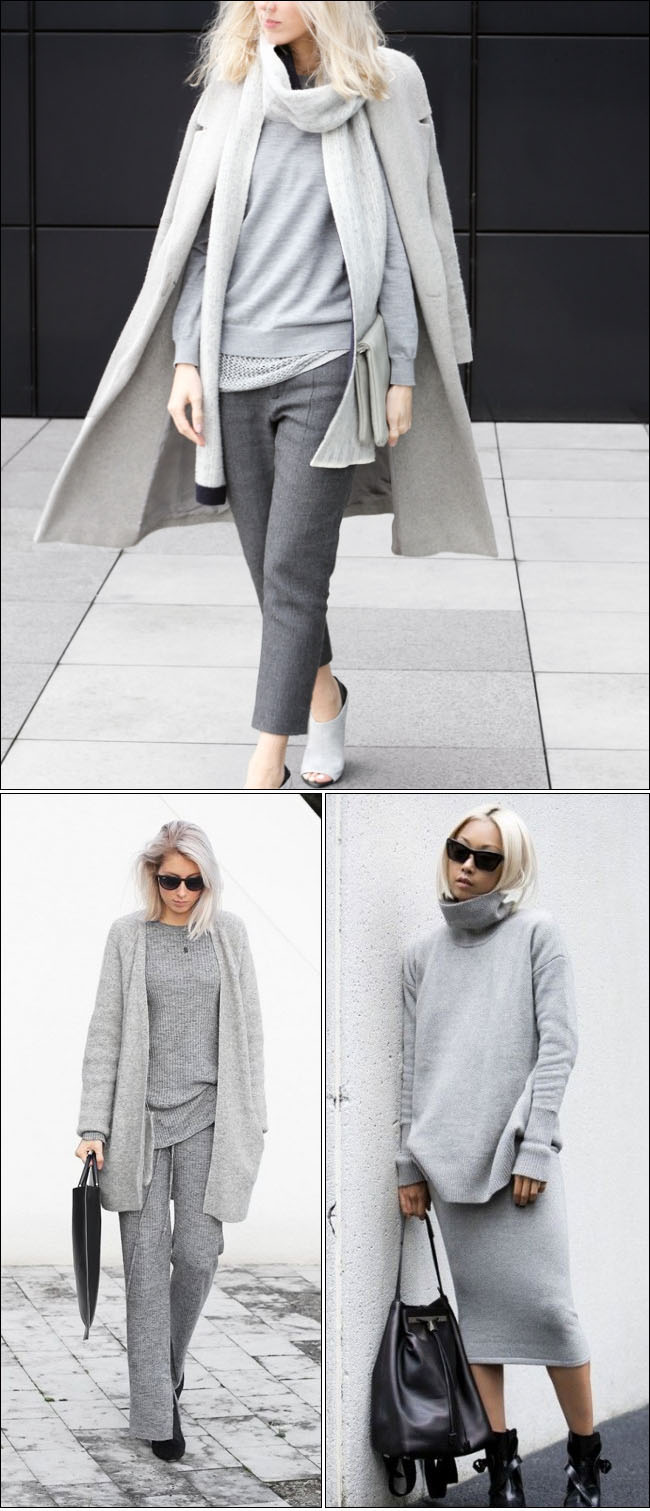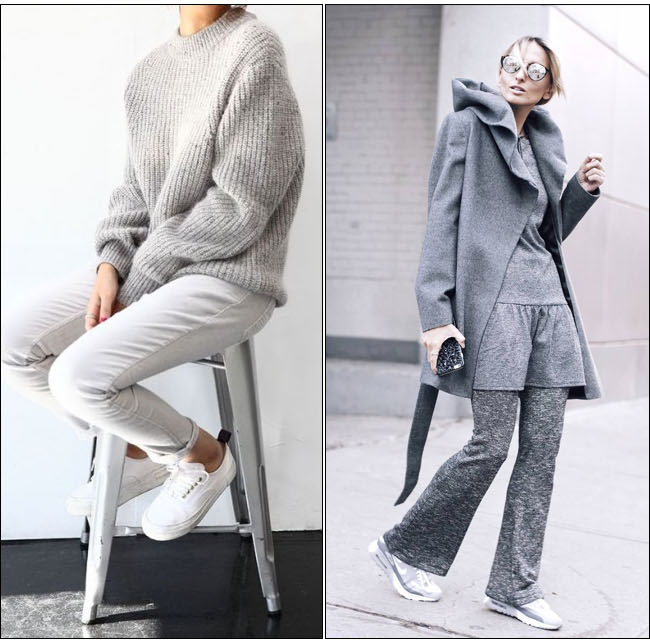 It took me a while to warm up to this trend, as I've never really owned grey anything, and to be quite honest I didn't know where to start. I really started warming up to this (non) color trend once I started incorporating a few pieces into my wardrobe, black started looking almost (gasp!) boring. An all grey palette looks sophisticated, stylish, and seems to have stollen not only the street style show, but the interior design show as well! Thinking in all sorts of grey hues today, as I Pinterest away.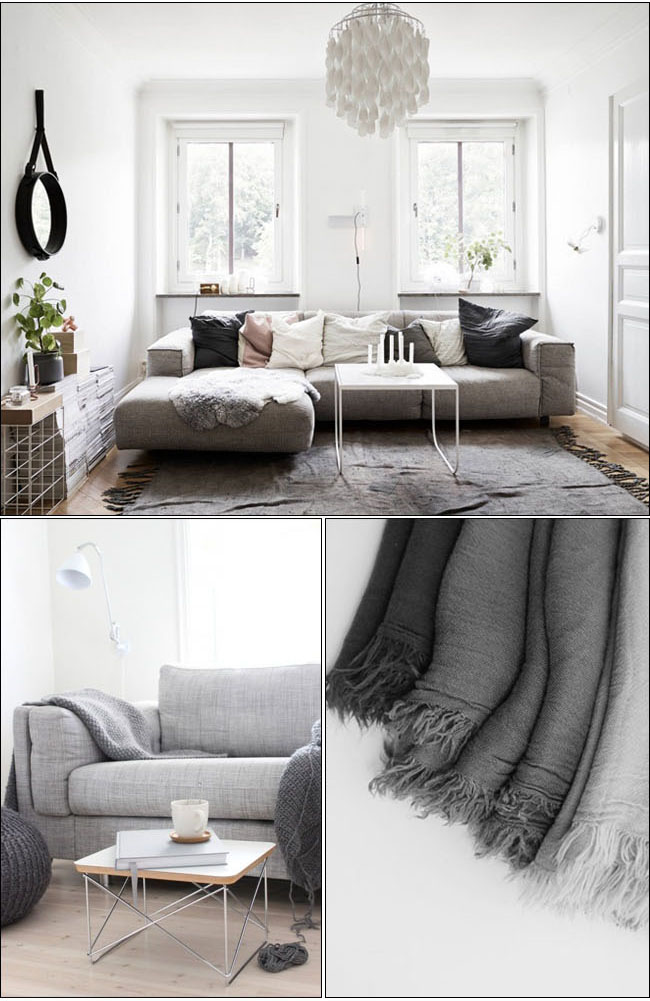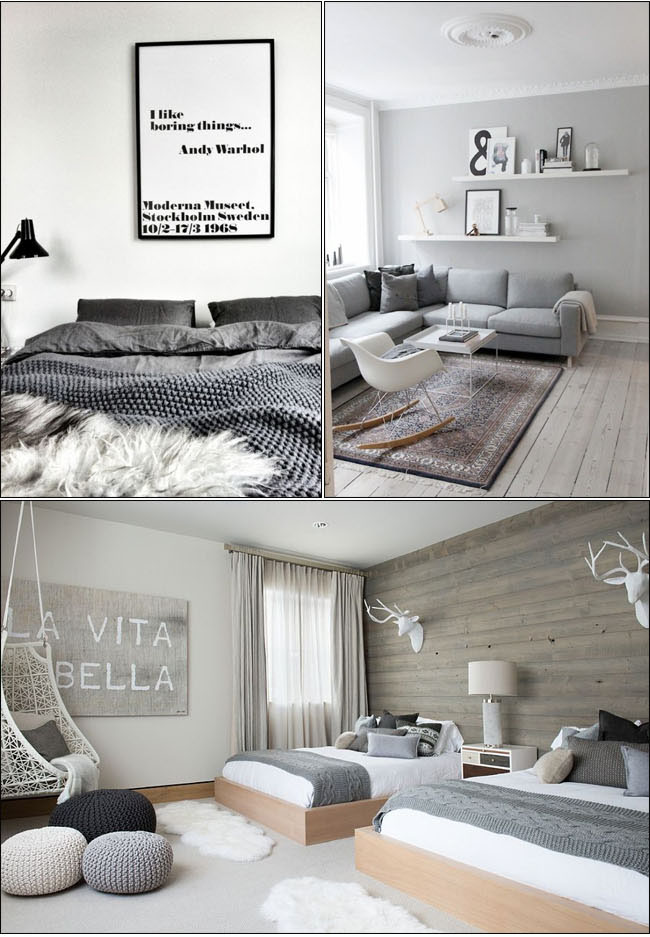 It looks like 50 shades of grey is this years new black! Step up your grey game and shop some must have wardrobe additions below.

Xx. Jadan Huter