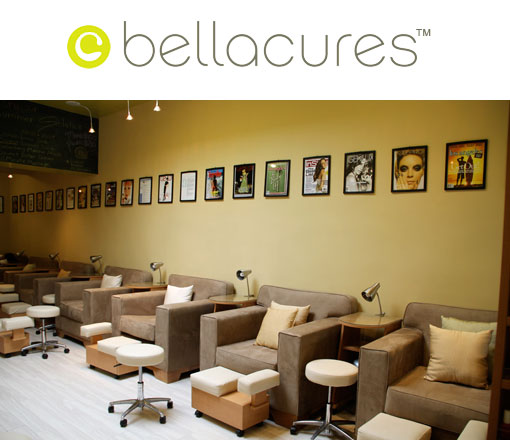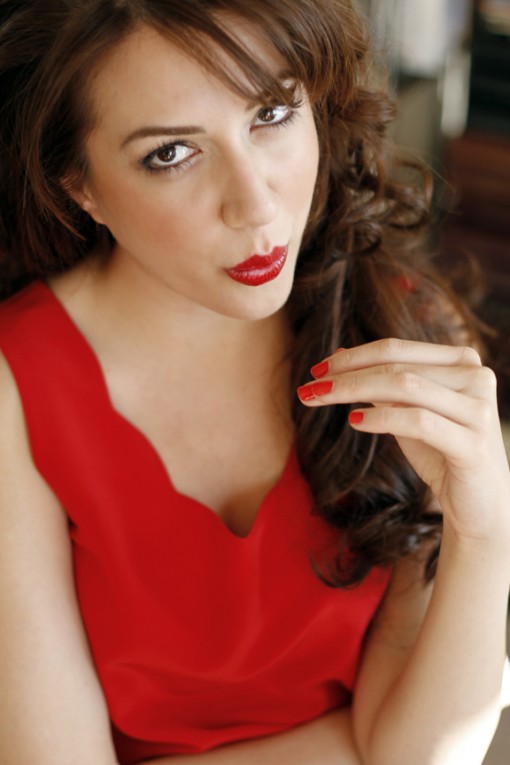 I sat down with the beautiful and talented, Samira Asemanfar, founder of famous Bellacures Nail Salon.
Kathryn, The Blonde for B&B: I have been going to Bellacures for two years now, I am devout fan because my nails have never looked better and I love the serene and clean environment of a Bellacures salon. Your salons are flawless and the service is unsurpassed. What experience do you want your customer to have in a Bellacures.
Samira Asemanfar: We want customers to feel cared for, clean and relaxed after their service. We hope that our ambiance, comfortable chairs, variety of service options and friendly staff give you an experience that will turn you into a Bellacures-addict. Our goal is to ensure that we are always clean, comfortable, caring and consistent in everything we do.
B&B: What are the hot nail trends? In color and shape of nails? There is much buzz about round shape instead of square. Long or short nails?
SA: Nail Trends:

For the conservative gal: any shade of gray, from light gray to dark gray.
For the funky gal: Pick a color and then pick the darker version of that color and polish only your pink and ring finger with the darker color. For the very funky gal: each nail can be a shade darker of the same color so it's like a color palette leading from light to dark
For the artsy one: Nail art is poppin! From getting brand logos painted on your nail to cartoon characters. The days of flowers and Halloween designs are out!

Round vs. Square:

The best is square with rounded corners. Too round can only be worn by those with long nail beds. If your nail beds are short, round will make your nails look shorter and stubbier. If you have long nails and wear them round you might risk the librarian look, which is a definite no-no.

In my opinion square is always modern and chic.
B&B: Are there certain nail trends and colors that you don't recommend?
SA: I don't recommend anything that makes you look dirty. For example the crackle polish. Just because someone came out with it and did a lot of press for it, doesn't make it cool. Crackle polish makes your hands look like your fingers are on an acid trip. Nothing girly or cute about that!
B&B: What is your secret to perfect nails?
SA:

Take biotin and fish oil. It increases the health of your nail and your skin.
Don't become obsessed with perfection, you may ruin your nails in the process.
Don't cut cuticles every week. Do it every other week and have your manicurist push them back in between.
Use a good nail oil to keep your cuticles and nails moisturized (Dr. Haushka has good ones). I know someone who uses Neosporin and they love it.
If you can, moisturize your hands and nails with a treatment overnight and wear gloves. I think after all these years, it's more important to keep your hands and fingers looking young than to stress about your nails themselves. No one likes a good nail bed with pretty color on a wrinkly hand! Sunflower seed oil and vitamin E are great for the skin on your hands! So is pure coconut oil. All of which can be purchased at Whole Foods.
B&B: I'm a gelicure addict – I'm never turning back. But I have heard the "haters" talking about nail weakening, so what are your thoughts about the pros and cons to gels?
SA: Any nail procedures weakens your nails. Just like there is no hair dye that doesn't damage your hair on some level, there is no nail treatment that doesn't damage your nail on *some* level. That being said, gels are the least damage to your nail in comparison to acrylic, silk, hard gels, etc.

Tips:

Don't peel the gel off your nail yourself. A layer of your nail comes with it.
Always have your manicurist use a wooden stick when removing the gel from your nail after it's been soaked. Most manicurists use a metal implement… ask for a wooden one.
Be sure to leave a few days of breathing time. If you are getting gels back to back, you may want to schedule 3 days a month where you have nothing (not even polish) on your nail. Maybe just a little nail strengthener (Nailtique Formula 2).
Wait at least 10 days before getting gels again. Some people come in after 7 days wanting to change their gel color or get a new set because they are going to a special occasion… the process of doing it so soon back to back can also weaken your nails (or just dry them out).
Super important: use a UV block when getting gels – it's possible that the UV lights are aging your hands! If you want to be extra careful, go out and buy a fingerless thing glove to wear during your gelicures.
B&B: What is in the future for Bellacures?
SA: Everyone at Bellacures is every excited about the growth and popularity of Bellacures. Our staff is delighted to have somewhere fun and clean to work at and serve all the fabulous women who come in. Our team is excited to announce that there will be locations opening in Orange County (Laguna and Newport). Stay tuned for more details in the next few months!
– Kathryn, The Blonde
Locations:
BEVERLY HILLS

(310) 550-5822
239 North Robertson Boulevard
Beverly Hills, CA 90211

Hours:

Monday 11am – 7pm, Tuesday & Wednesday 11am – 8pm, Thursday & Friday 10am – 8pm, Saturday 9am – 6:30pm, Sunday 11am – 6:30pm

Parking/Directions:

Cross Streets: Burton Way & Clifton Way on the West side of the street. Street Meters on Robertson Blvd., Dayton Way, & Clifton Way. 2 Hour Free street parking on N. Clark Dr. (West of & parallel to Robertson Blvd.)

BRENTWOOD VILLAGE

(310) 295-0016
11712 Barrington Court
Los Angeles, CA 90049

Hours:

Monday – Friday 9:30am – 7pm, Saturday 9am – 7pm, Sunday 11am – 7pm

Directions/Parking:
Cross Streets: Just South of Sunset Blvd. in the Village shopping Center. 2 hours free validation in the VA parking lot which is just North of the post office parking lot.

SANTA MONICA – MONTANA AVENUE

(310) 584-4584
1609B Montana Ave.
Santa Monica, CA 90403

Hours:

Sunday – Wednesday 9:30am – 8pm, Thursday – Saturday 9am – 8pm

Directions/Parking:
Cross Streets: Between 16th St. and 17th St. Free parking behind the salon. Metered parking on the street.

LARCHMONT VILLAGE

(310) 584-4553
205 North Larchmont Blvd.
Los Angeles, CA 90004

Hours:

Sunday – Wednesday 9:30am – 8pm, Thursday – Saturday 9am – 8pm

Directions/Parking:
Cross Streets: Between Beverly Blvd and 3rd St. Metered parking on the street.

STUDIO CITY

(818) 921-7771
13033 Ventura Boulevard, Suite A
Studio City, CA 91604

Hours:

Monday – Wednesday 10:30am – 7pm, Thursday – Saturday 10:30am – 7:30pm, Sunday 11am – 6pm

Directions/Parking:
Cross Streets: Just West of Coldwater Canyon on the North side of the street. Complimentary valet parking is available for the shopping center and metered parking is available on the street.