With a New Year, comes new goals. Top of my list for this year was reorganizing and redecorating my at-home workspace. I am very happy with how it turned out and just love working in my new space! Read on for tips and tricks to try for reworking your workspace so it feels new and fresh, and most importantly, inspiring to work in no matter the hour. Because let's face it, who wants to work in a drab boring office?!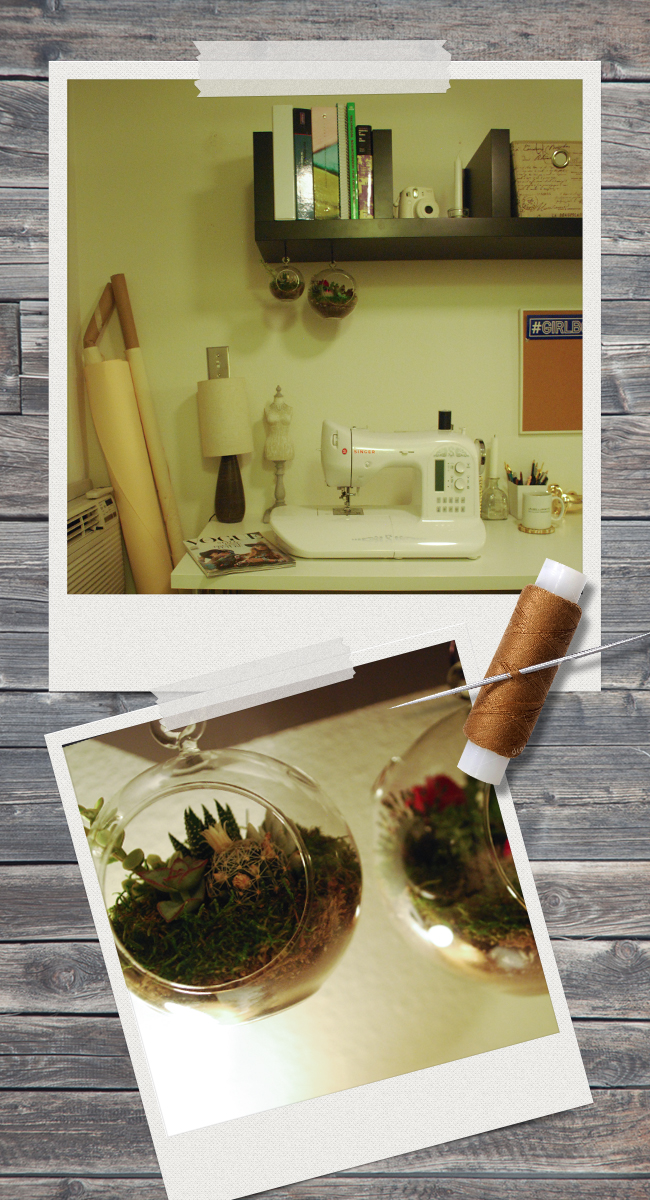 Rule #1: Make the most of the space you have
I live in a very small studio (500 sq. ft. small – to be exact) so making the most out of every inch of my space is beyond important. I'm not much of one to sit down and have a meal at a table, so for me turning my dinning room into my home office, was a no brainer. I needed a sewing space, and a space for my computer – so I opted for a long desk (Sold HERE on Ikea)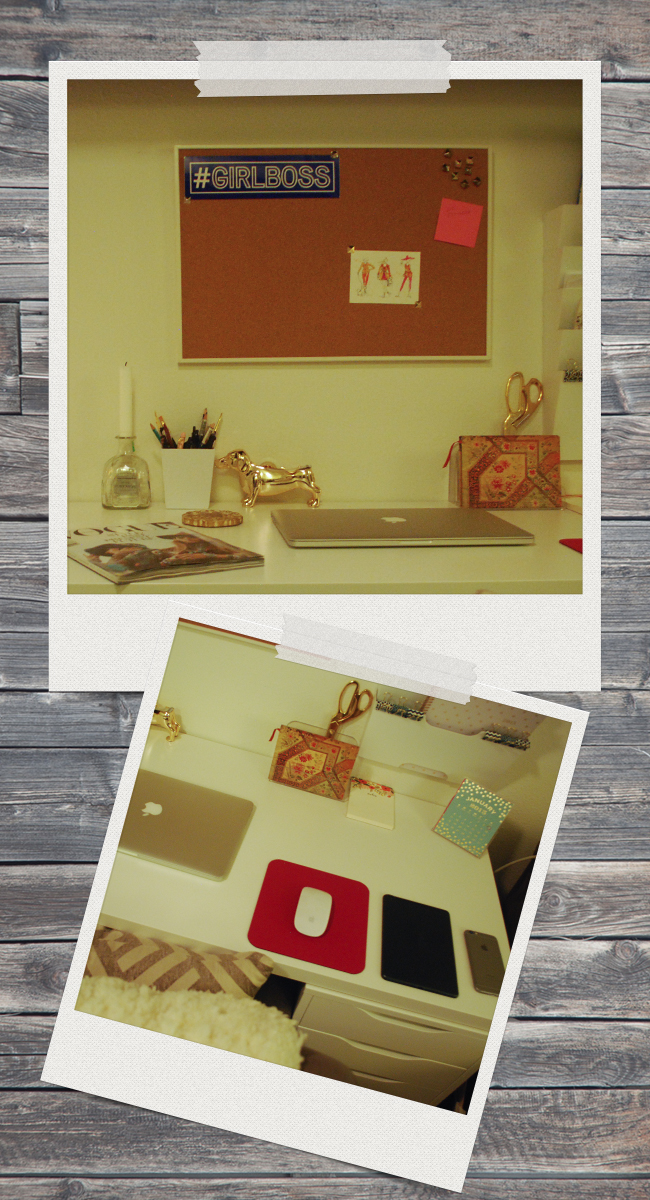 Rule #2: Make it your own
Personal style is important to keep in mind while designing a new space – especially a creative space that you will be working in everyday. Add things that will inspire you. Your favorite artwork, or a bulletin board to pin inspiration, or even just cute notebooks and stationary (cute stationary sold HERE). Whatever makes you happy!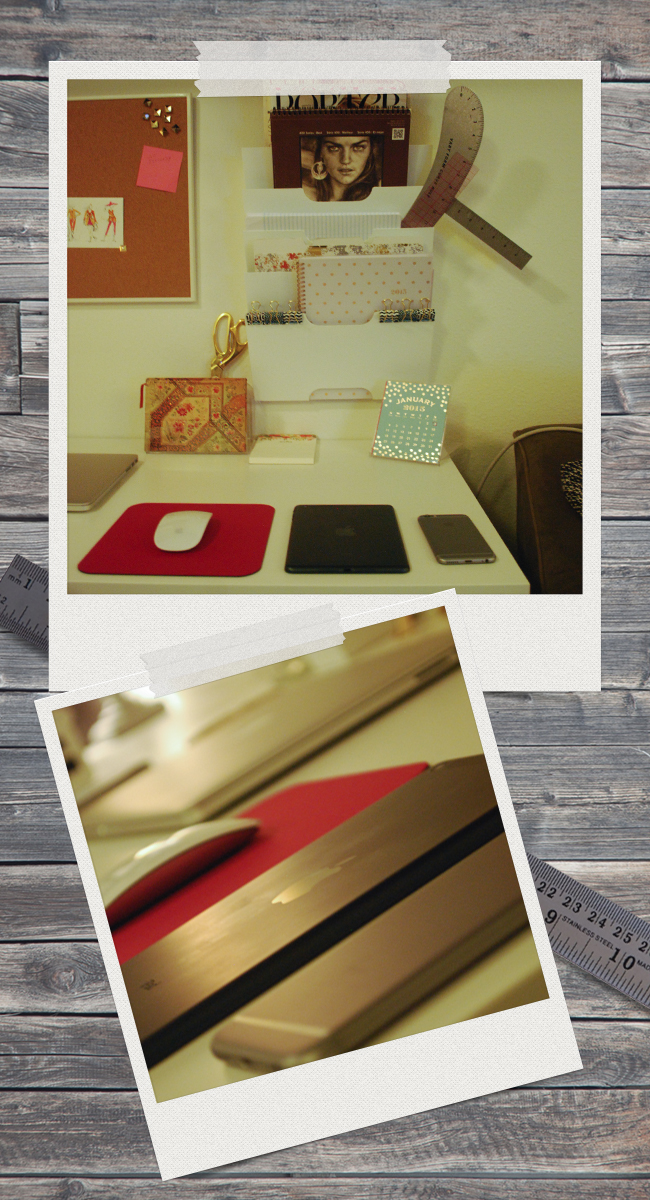 Rule #3: Get Organized!
I know it's a daunting task (trust me!) but reorganizing yourself is freeing and even though its a lot of work, it's so worth it in the end! So naturally, getting organized (and staying organized) takes storage! If everything has a place, then there's no need for clutter or confusion of where things go. I say start from the bottom and work your way up. Organize your supplies, notebooks, and other necessities that you use on a daily basis in your drawers going from the bottom up. That will give you easy access so you can get to the things you need, quickly and efficiently. Once you're out of storage in your draws, get creative and start hanging! I used a hanging magazine rack (found HERE on Ikea) to organize some of my papers and mags, and a hanging shelf with even more storage for miscellaneous things.
Well, I hope this post will inspire you to get out there and make a change in your home office, and stay tuned for more tips and photos of ways to revamp your living space for the New Year!
xo,
-Lauren, The Blondette.