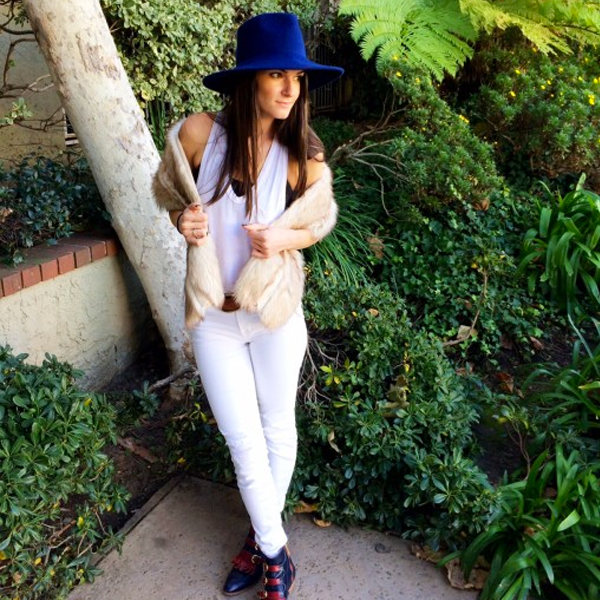 I'd say I'm one of the most indecisive people I know, so it's quite funny I'm about to complain about Los Angeles and it's indecisive temperatures this past week! It's cold. It's hot. It's too chilly. It's too warm. The weather in LA has recently been anything but average. It's the middle of winter & it was 77 degrees today for crying out loud! Don't get me wrong, I'm not complaining, but I definitely miss wearing my winter coats!
I figured I'd give in, and trade my winter coat for a winter collar, and surprisingly, I couldn't be happier!
I love the classic all white look, but I'd never been brave enough to pull it off.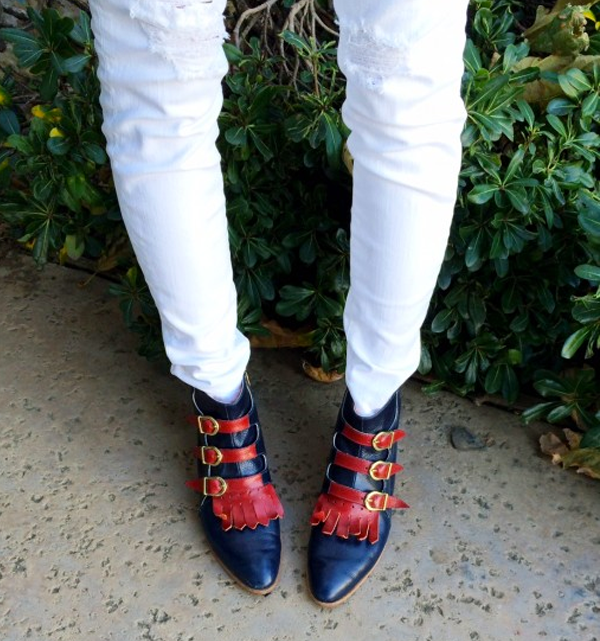 Apparently my new collar gave me a little warmth and a whole lot of confidence. I paired my white J Brand jeans with my loose fitting Alexander Wang slouch tank, split it up with an vintage honey brown belt, and added my favorite Modern Vice/ Anthropologie boots paired with a Free People fedora for an extra pop of color!
If you live in a colder climate, use your collar as a great accent over your winter coat for an extra layer of warmth . NJ also takes hers and uses it as an evening wrap for dressy nights. If you want to feel a bit more wintery in this unexpected warm weather, shop my look below!

Xx. Jadan Huter