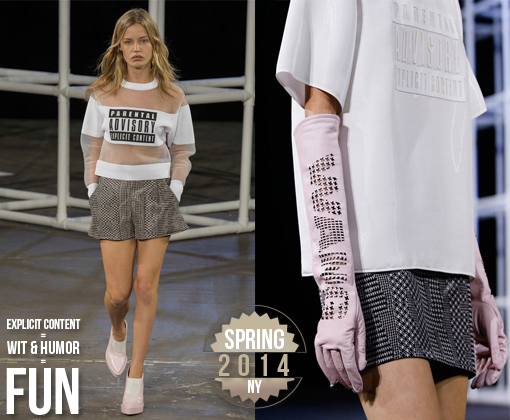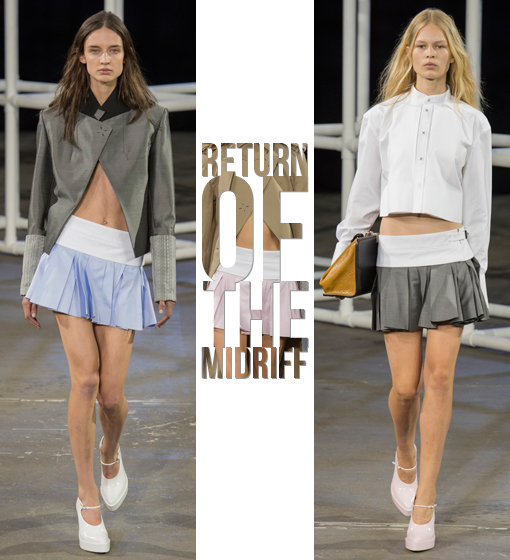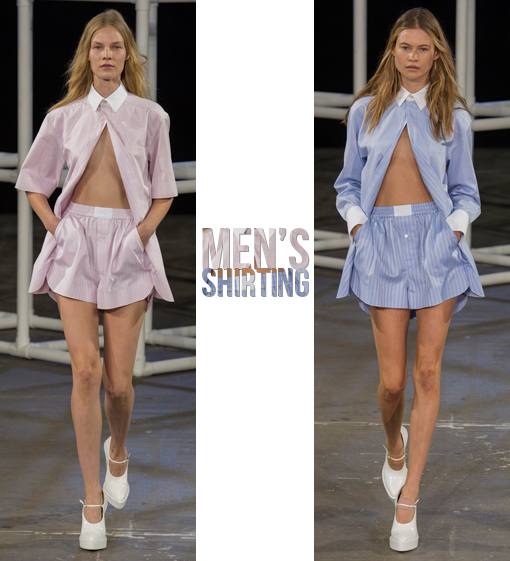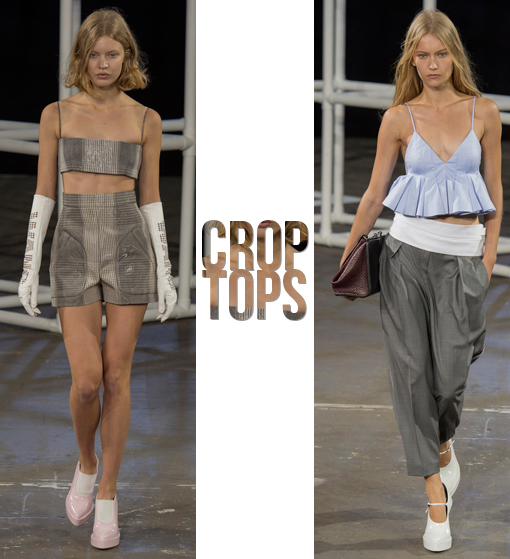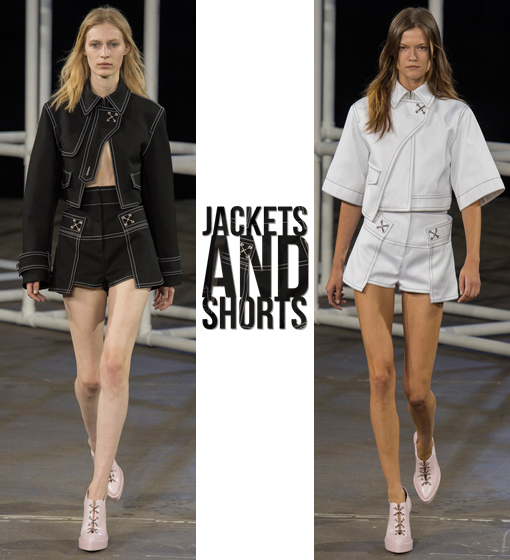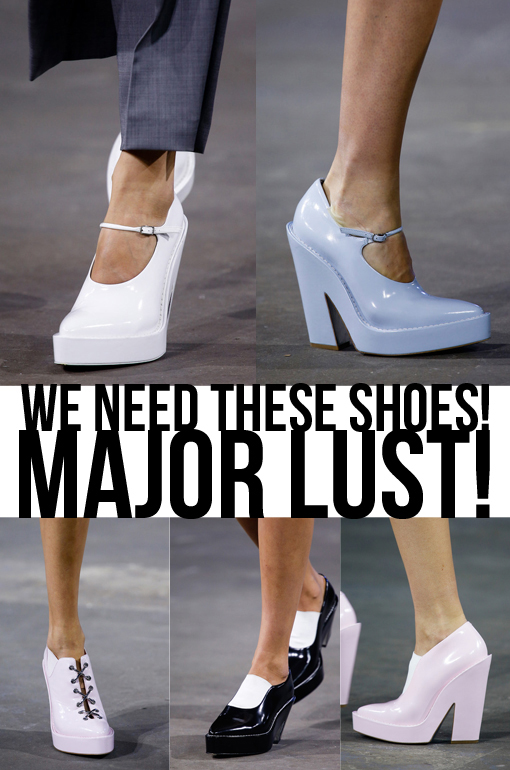 Slam dunk! The Alexander Wang runway show had everything from front row, A+ celebrities Kanye West, Courtney Love, Miguel, Tyson Chandler, Kerry Washington to snazzy mirrored surface invites.
It was hailed as the perfect fashion exercise for a fun adventure in self branding. So if you don't know his name, which we would find a bit hard to believe, now you will. If not, the designer reminded us in the most clever of ways. Alexander Wang embossed and laser cut in large and tiny letters. On tops. Leather apron dresses and stunning gloves.

We loved it along with his "parental advisory" looks, midriff-exposing tops (they're back or never went away) the boy's club men's shirting (now ever so feminine for spring), kilt dresses, and a white smock (sure to be a bestseller) that opened like a hospital gown. Can I wear one to my next doctor's office visit?
Most of all I just want all of those shoes. All of them. This is a lust that is going to have me relentlessly tracking them down. Note to all buyers: place orders! The pink ones. The pink oxford ones. The black and white stacked modern loafer. The Blue ones. The pointy-toed Mary Jane's. All of them!!

So come next spring, what name will be on everyone's lips including mine? You guessed it. Alexander Wang. Alexander Wang. Alexander Wang.
xo
NJ, The Brunette