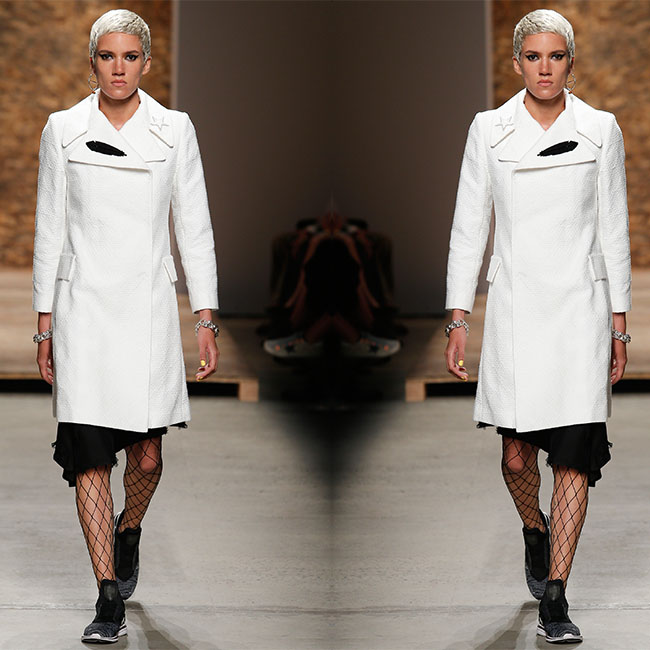 The heavens opened and rain made getting around NYC for Fashion Week complicated as gridlock challenged the entire fashion crowd. It still didn't stop me or anyone else from zigzagging from show to show. First up at noon (and they're always first and that's scary) was Creatures of The Wind. With a strong editorial crowd with the likes of Tavi, Preetma, Susie, industry legends Lynn Yaegar and Cathy Horyn. No sweat. Creatures of the Wind designers Shane Gabier and Chistopher Peters kicked the week off in style at the Sir 37 Stage. They had most of New York buzzing including WWD, FN (Footwear News), the Wall Street Journal, and even Bloomberg about the highly anticipated APL X Creatures of the Wind sneaker collab. It debuted during the show alongside "an exploration of cycles of time " the mashup of everything from ultra cool slip dresses, star-splangled jeans, and military looks with luxe fabrics that dazzled. It's all destined for cool girls who embrace their often vintage looks and know just how to wear them like its no big deal. The perfect collab also had models vying backstage to walk the runway in the highly coveted slipon kicks featuring croc and stingray detailing. Nordstrom is even reporting the APL "new world sneaker could give Nike a run for its money come spring."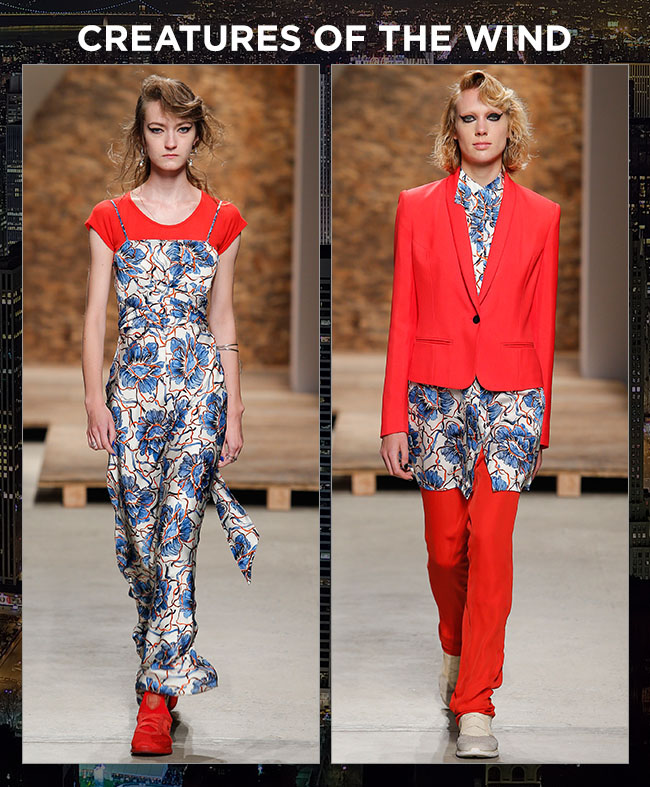 Besides the black/white look, the trackers were featured in a bold red tone on tone combo that included neoprene and suede combined with crocodile, stingray, and APL's signature proprietary knit upper detailing. The crowd favorite might have been the white/linen combo as guests quizzed each other on what colorway was their favorite.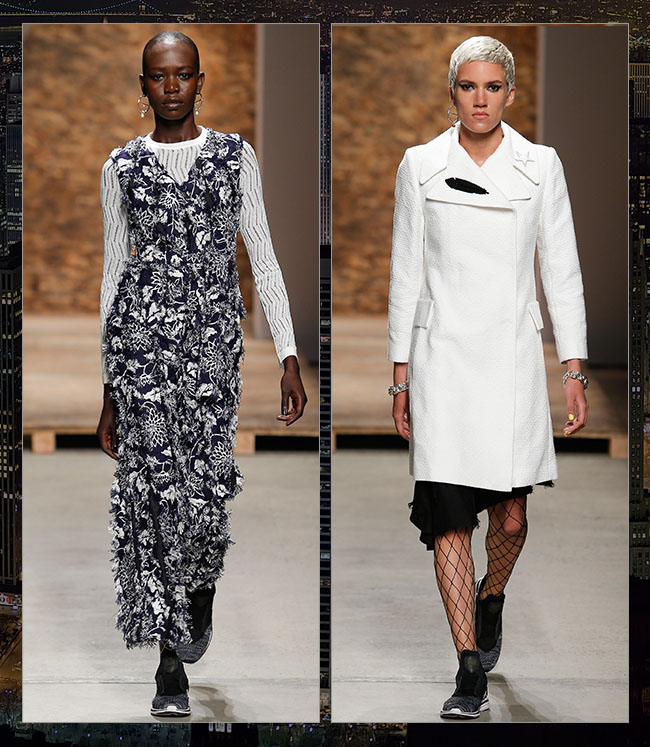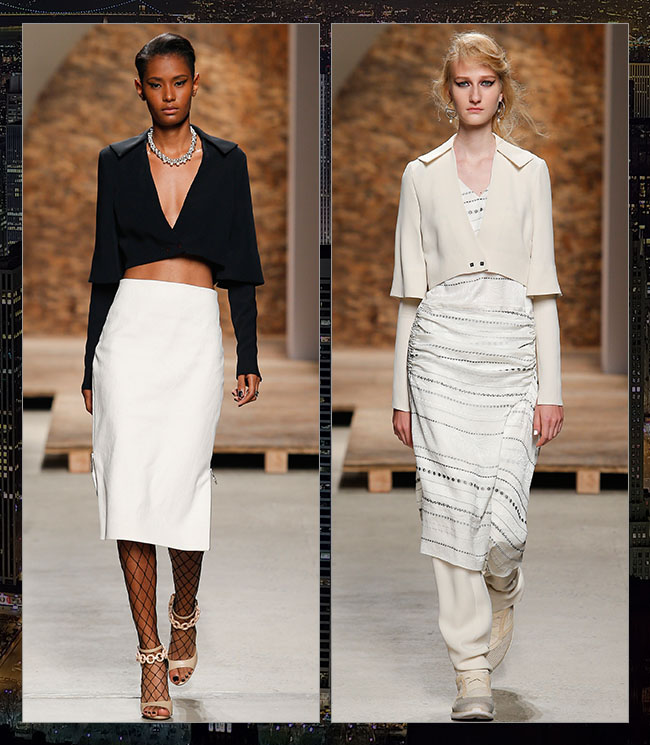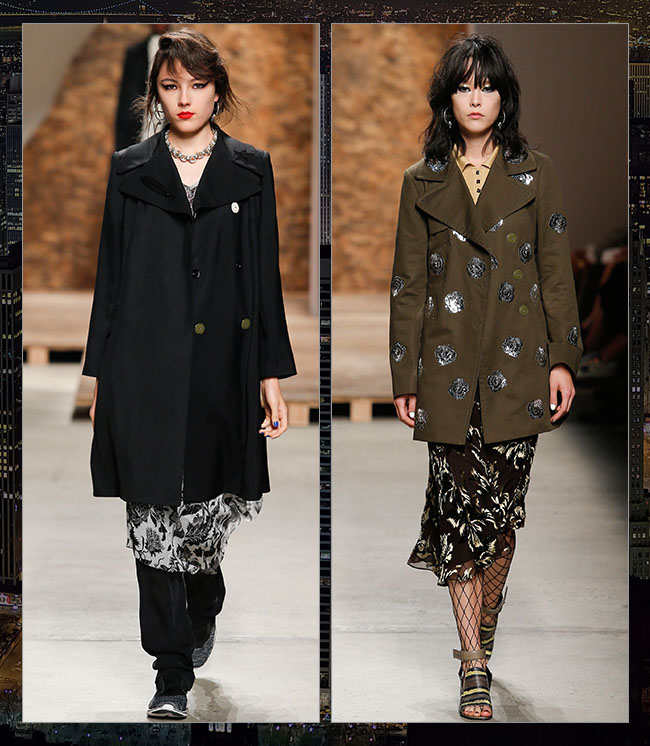 The beauty news of the day was also at The Creatures of the Wind show. Glitter make-up. According to ELLE and T, the way to apply the look, created by NARS makeup artist Aaron de Mey, is with surgical tape. But first, use "swoops of black liner juxtaposed by blocks of dazzling gold glitter and then go with a matte red mouth." Then add clear gloss, sprinkle and add the tape to refine the look with a quick, gentle rip. It was all apparently inspired by the layered COTW runway looks. More is more for eyes and for next Spring. To get the look go with NARS Eye Paint In Black Valley.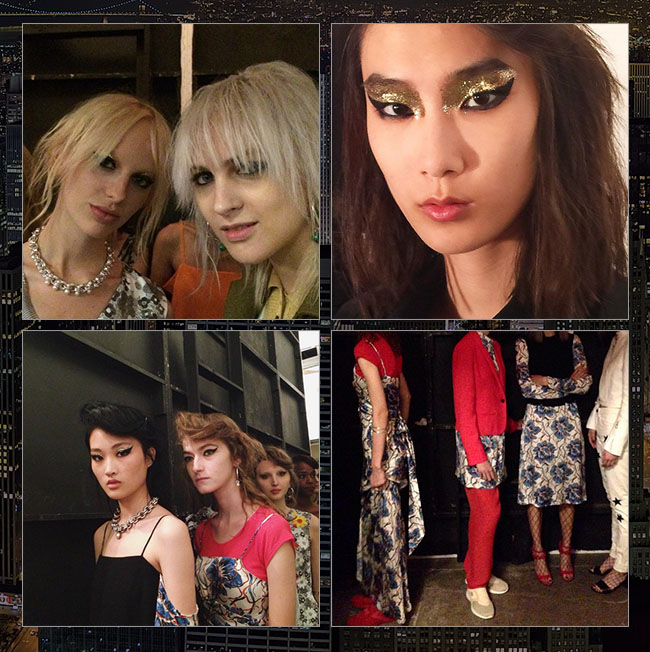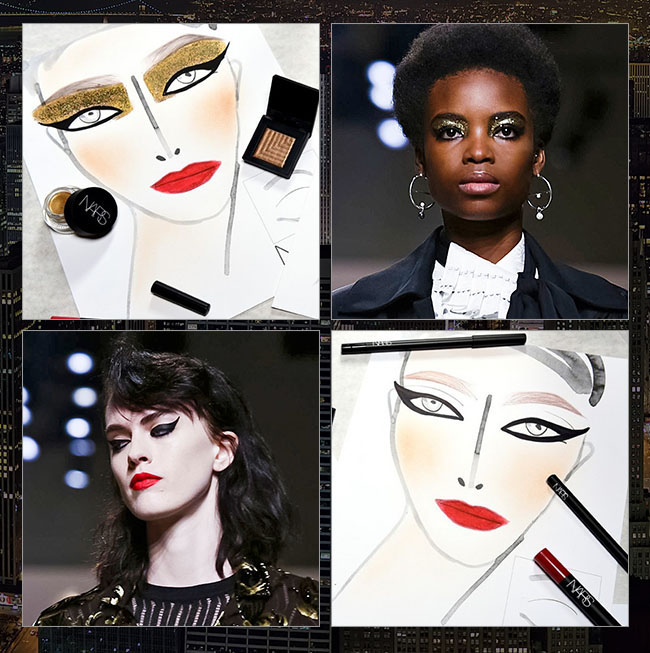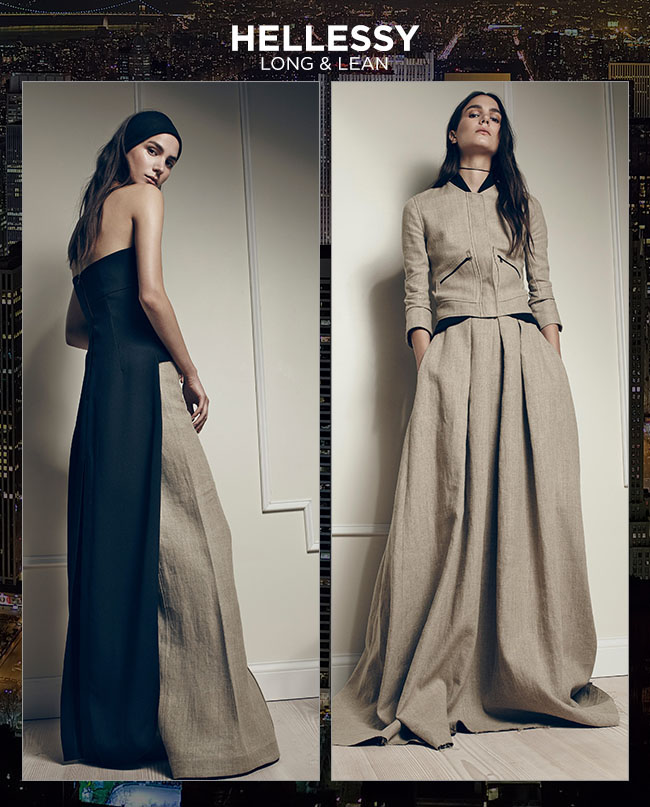 Take note. We have a new favorite. Hellessy. With a long, lean, and fluid look that is utterly elegant, we predict this brand has the caché to make some real traction this Spring. Buyers. Please buy!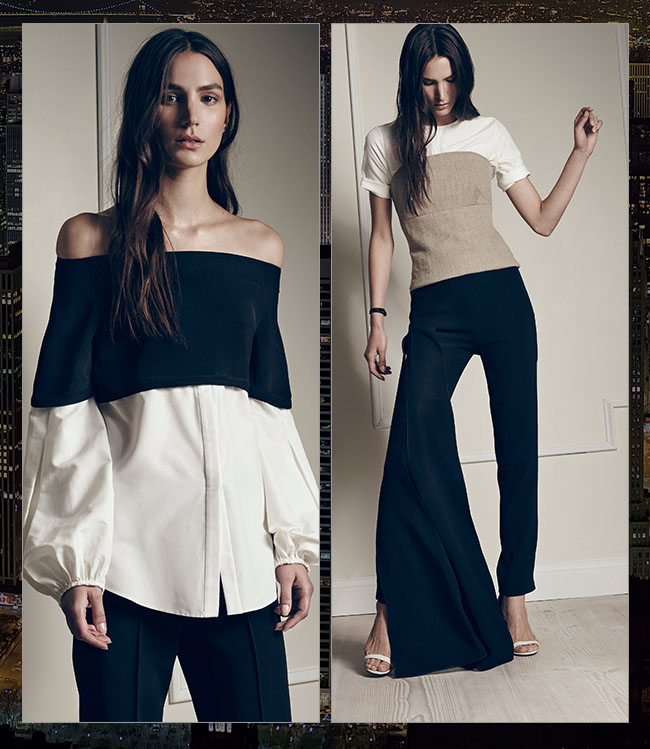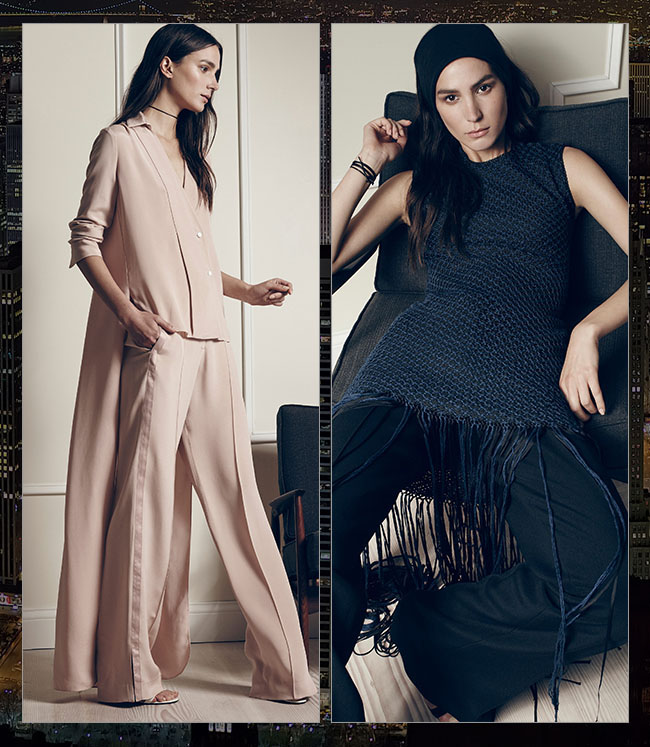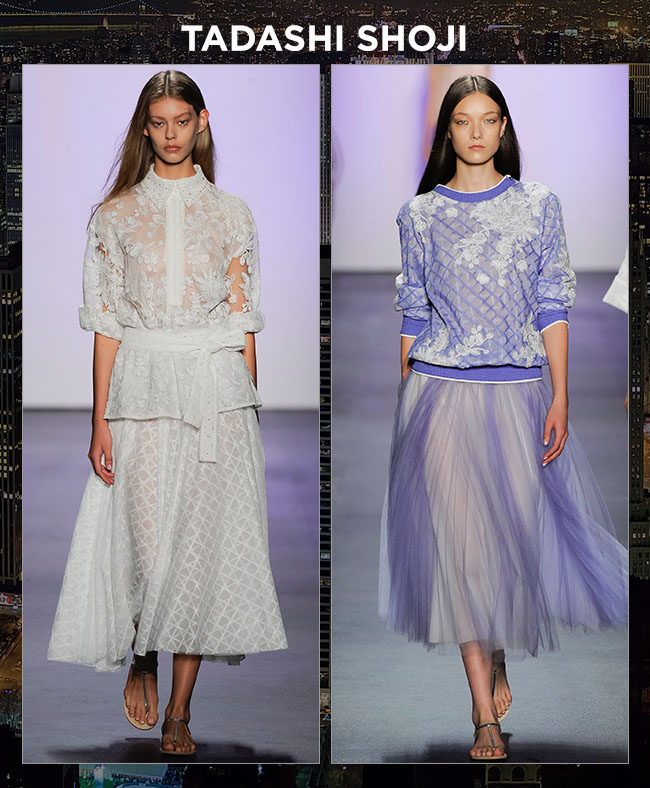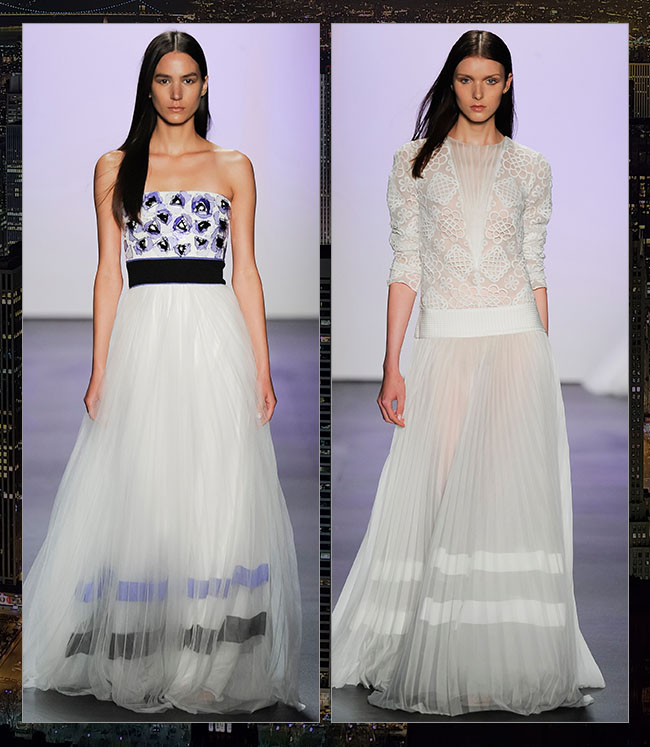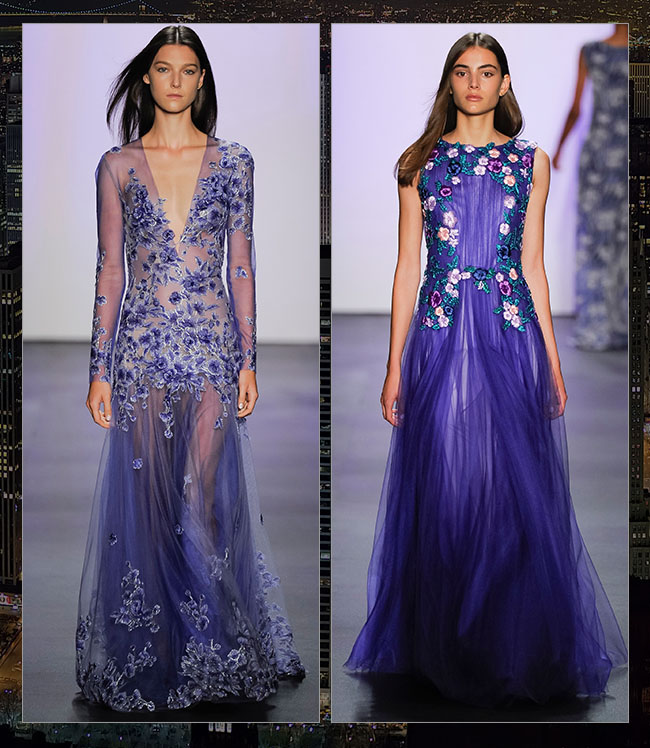 OK. Memo to self. Fluid and Japanese gardens. That seems to be a theme that's already unfolding along with beautiful fabrications and shades of blues. Also, if you hadn't noticed, long straight locks parted in the middle seem to be trending on many of the runways.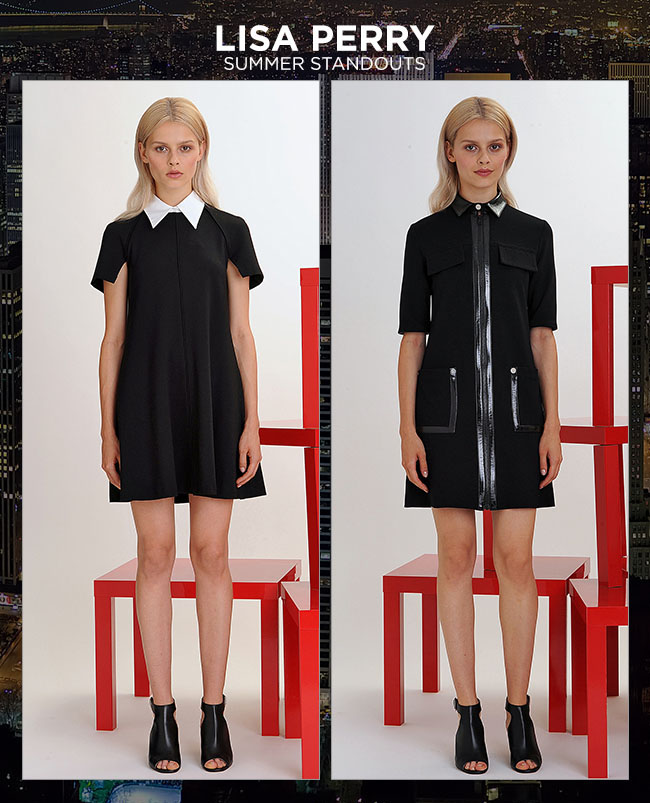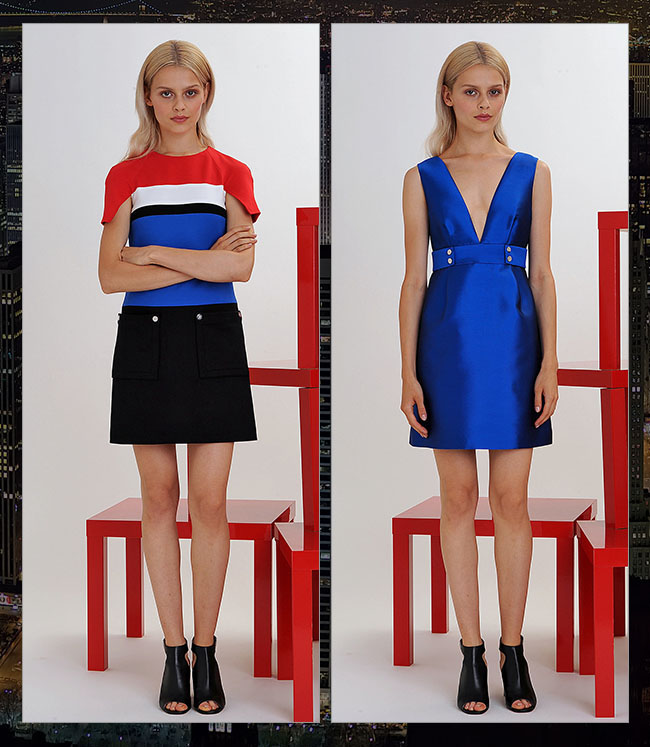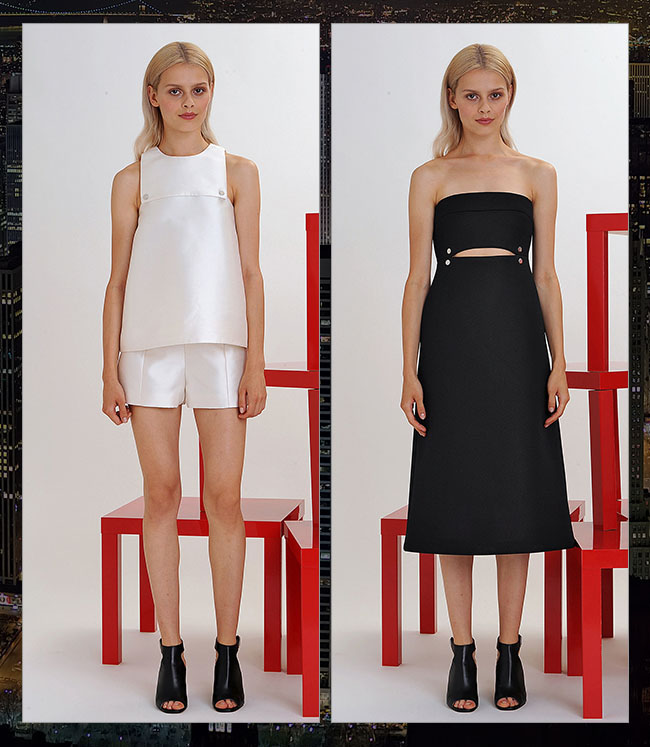 This is my idea of summer. Bold, easy, and minimal all with a point-of-view. There is nothing I look more than throwing on a dress (or fabulous shorts) and you're ready to go. Lisa Perry created a knockout collection that works in so many different ways from the city, to the beach to a special event. Can't you see your self in any one of these looks? I can. This will be quite a contrast from tomorrow when the whole city will be abuzz about the Givenchy show brought in from Paris and over 1,200 invited (first come first served) members from the general public . It's an Instagram/Snapchat moment just waiting to happen with the Khardashian clan front and center.
With Love From New York Fashion Week,
NJ Goldston, The Brunette