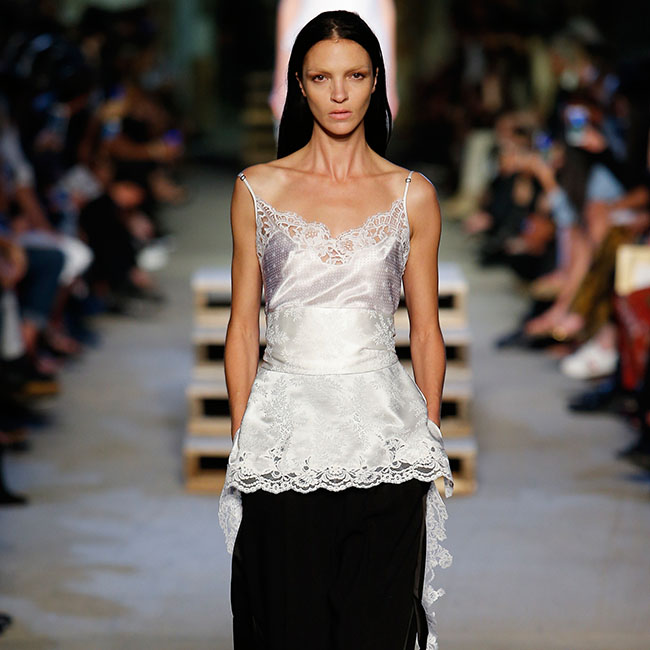 Once all the celebs have left their front row seats and given back the borrowed clothes, it's really us, the consumer, that drives the collections—meaning what really sells and what doesn't. What's really worn and what isn't. We may be influenced by the media swirl and what an A-Lister may be wearing, but if a look or collection doesn't resonate with your style, than it just isn't going to happen no matter how much you enjoy seeing the runway look. So as we move through NYFW and the coming weeks of fashion shows, ask yourself, what kind of girl/woman are you? What look or designer speaks to you from the SS16 shows? Here we go.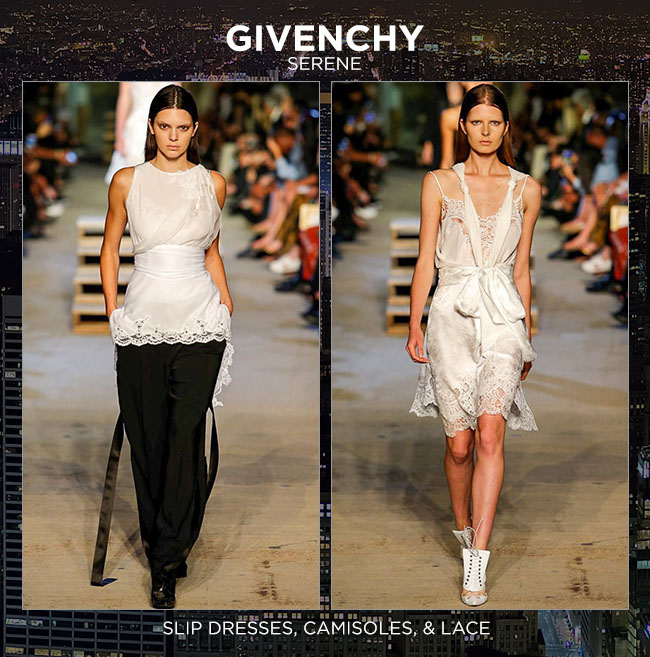 Ok. With a media frenzy that was well deserved, Riccardo Tesci along with performance artist Marina Abramovich enveloped Pier 26 on the West Side of New York for an ode and remembrance to 9/11. Moving. Somber and ultimately beautiful, this serene collection which was also a study in black and white, and is now my all time favorite from the designer. Take in the moment. Take in the clothes. Take in the skyline. This is a nod to the past and stunning transition for next Spring.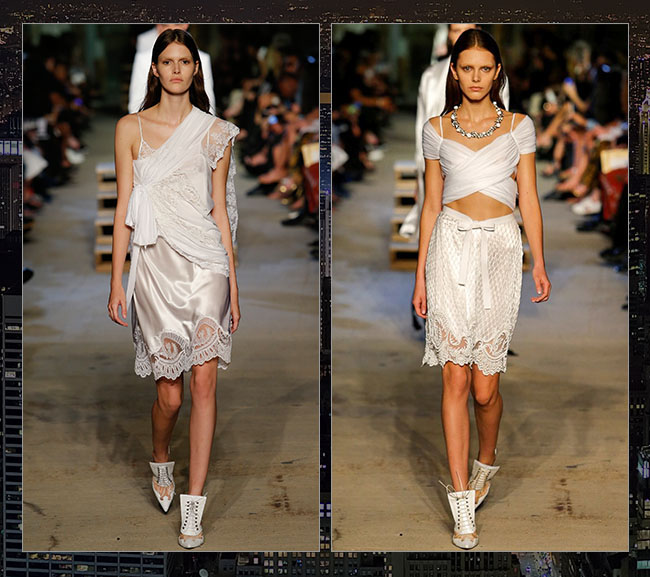 The collection showcased everything from ivory slip dresses camisoles with lace edges, kimonos, transparency, jet beading, tuxedo jackets and a stunning array of pants draped over pointed shoes plus dreamy sparkly silver slips. Is it next Spring yet?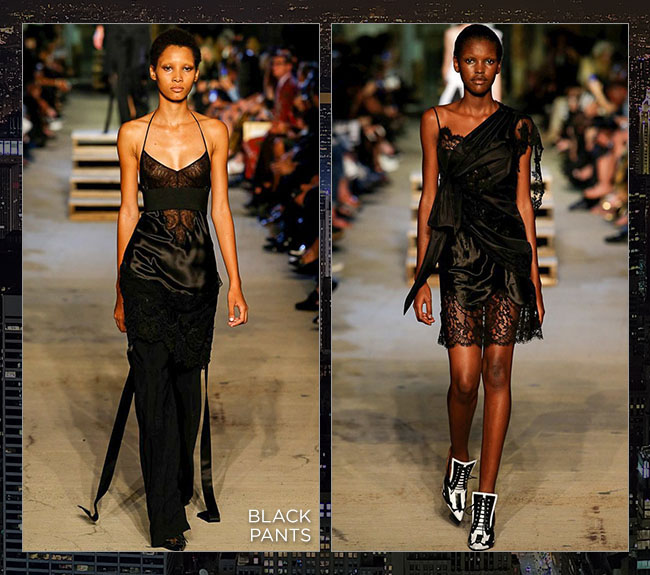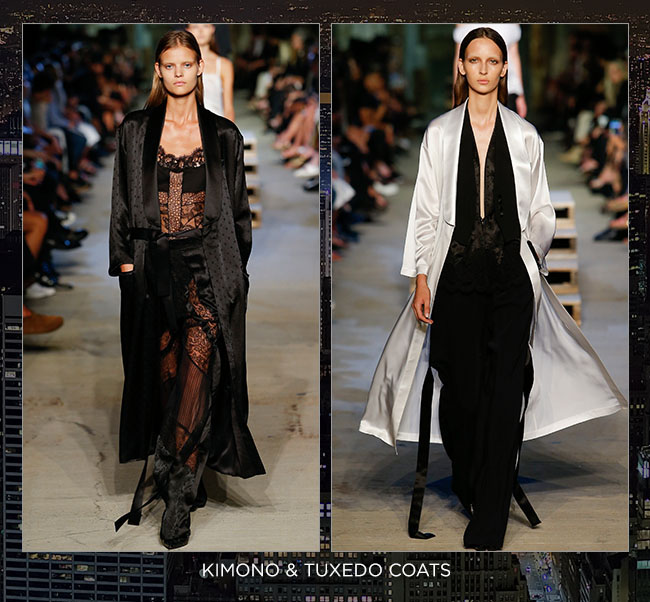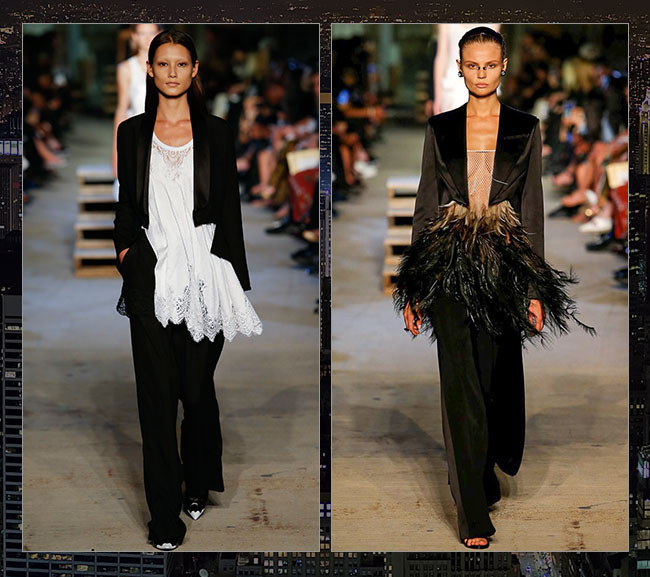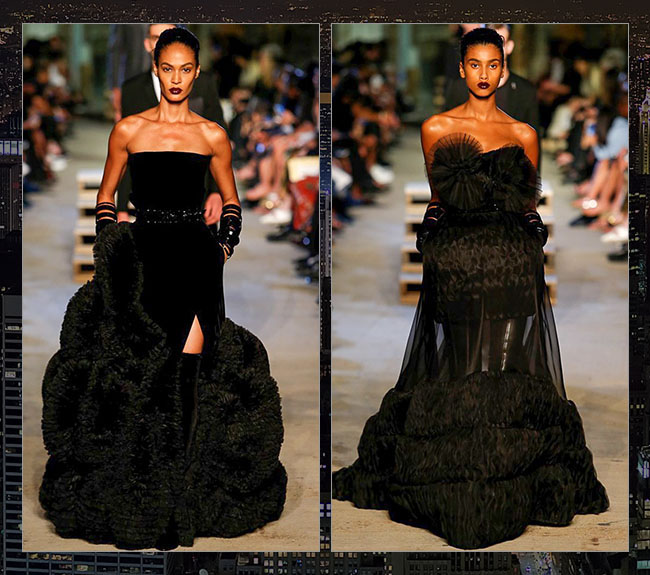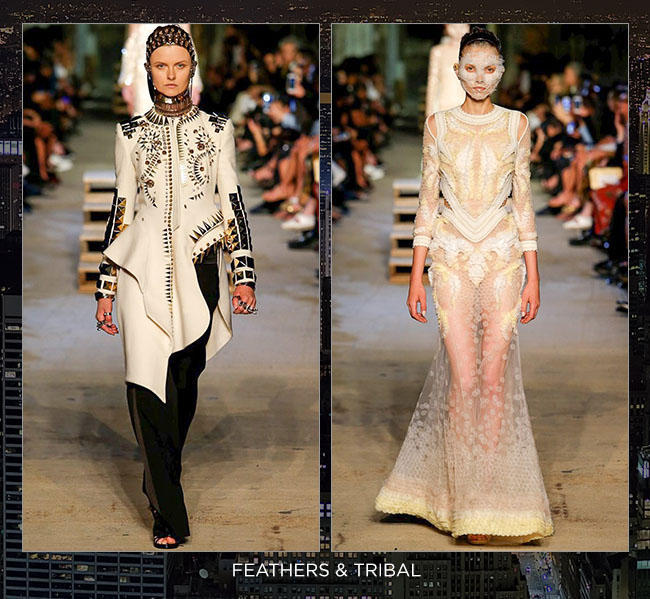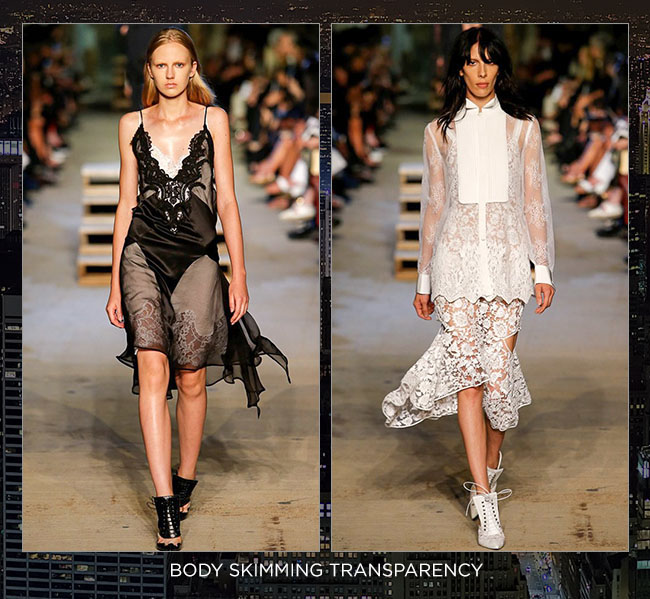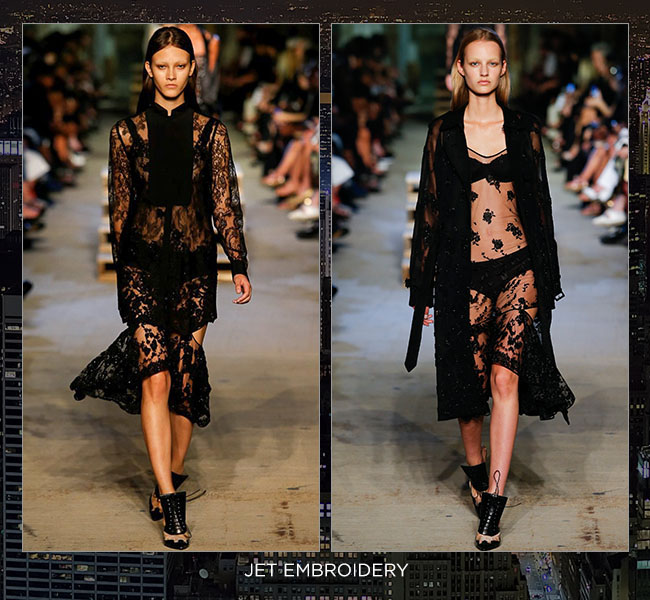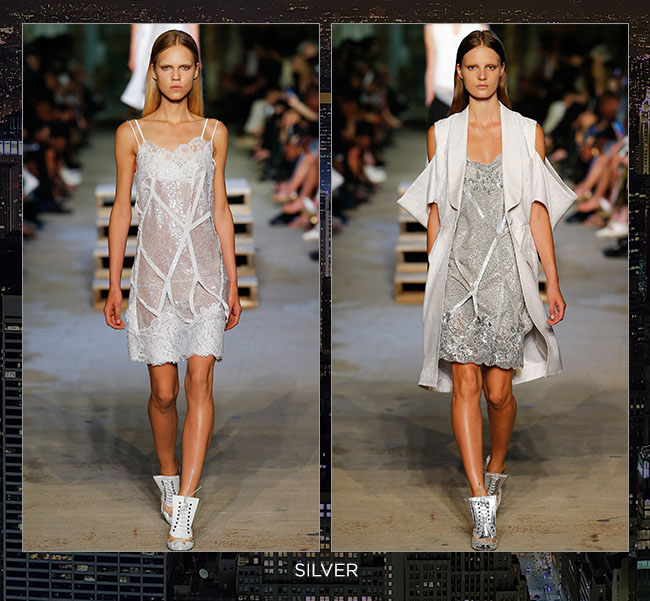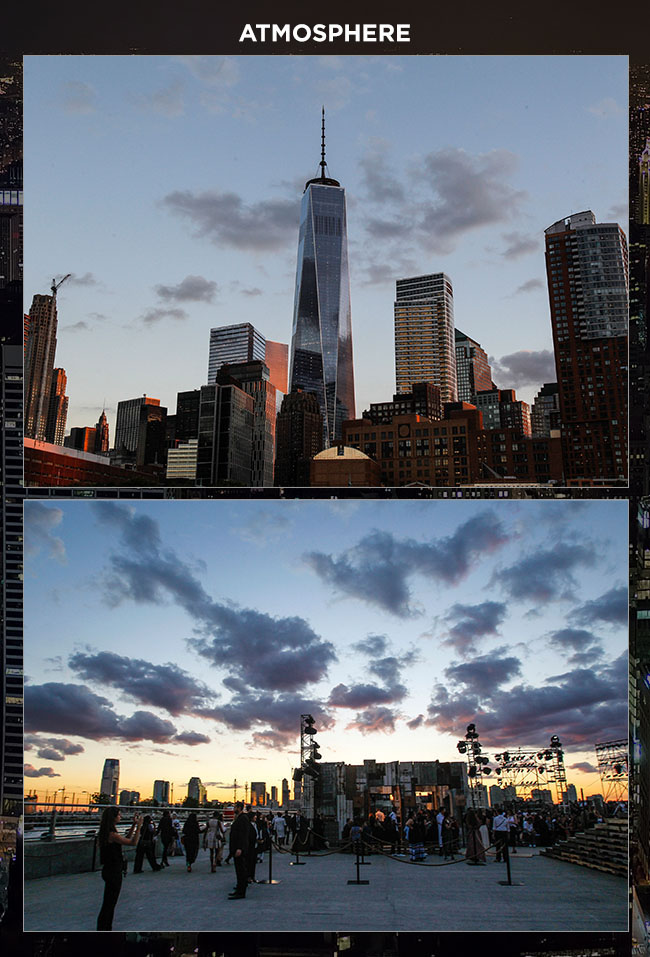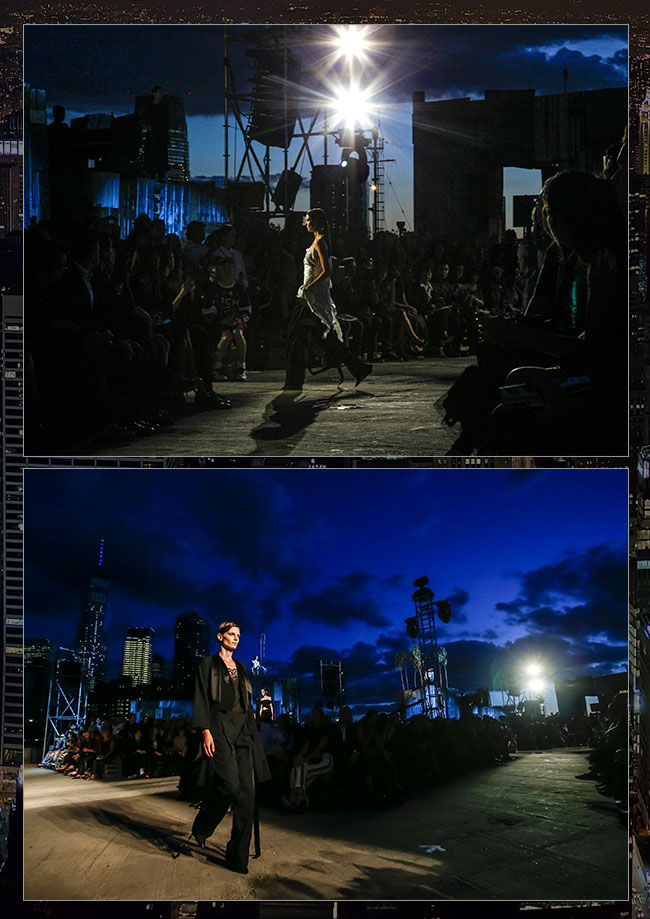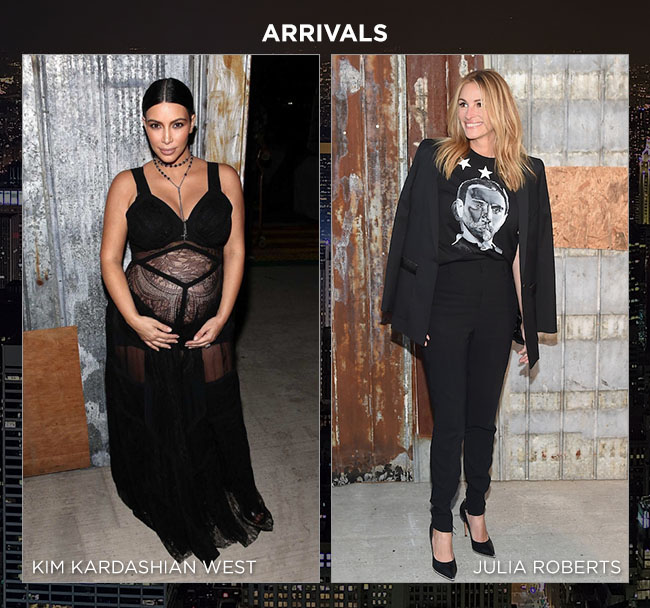 Julia Roberts even made a rare appearance. It was her first time at a fashion show in 15 years and she is the face of one of the Givenchy campaigns..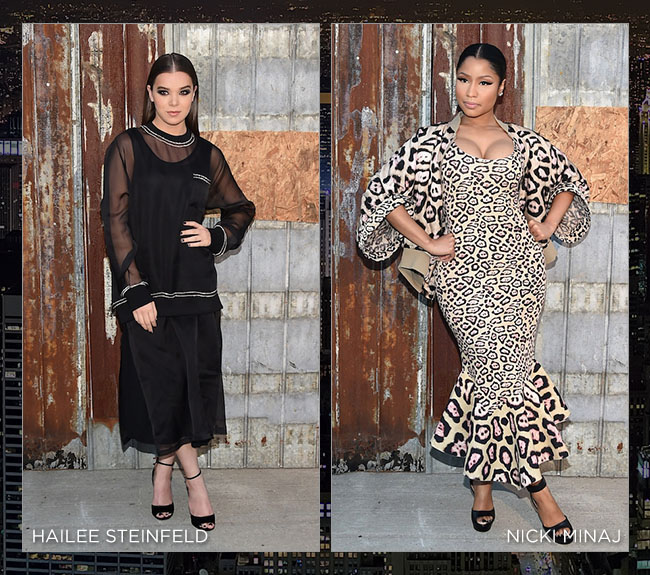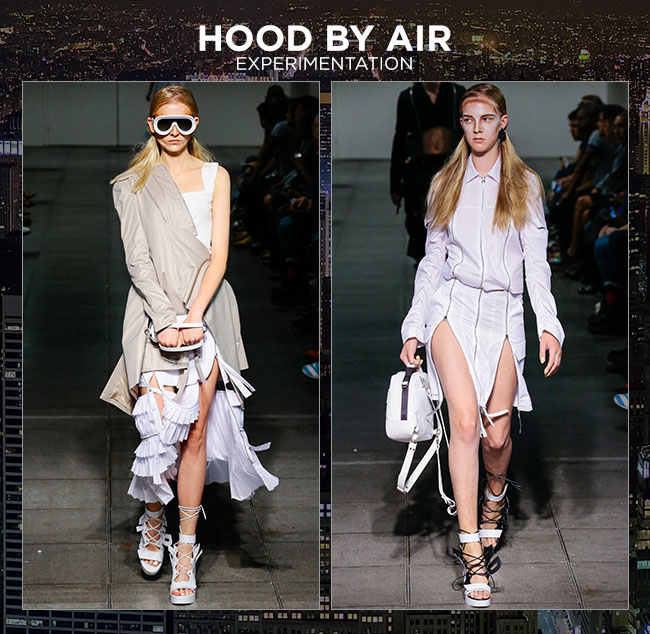 At the complete opposite end of the spectrum you can count on Shayne Oliver to galvanize the runway. The Hood by Air SS16 Collection is no exception, and if you love being on the outer edge and blurring the gender lines, this collection will take you there.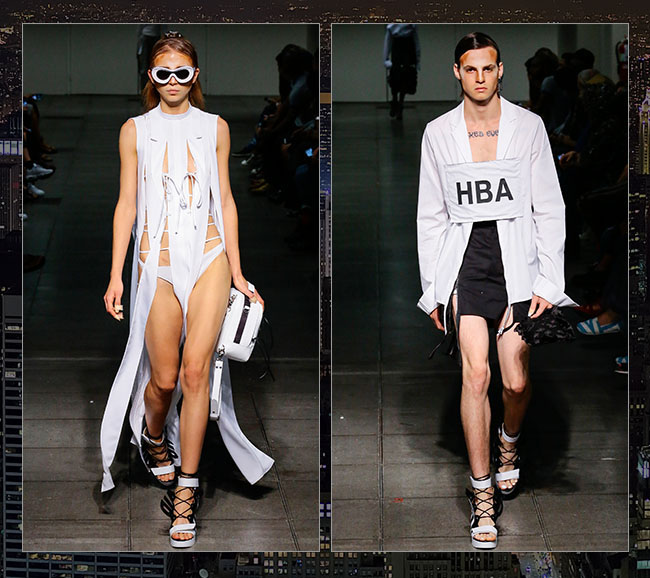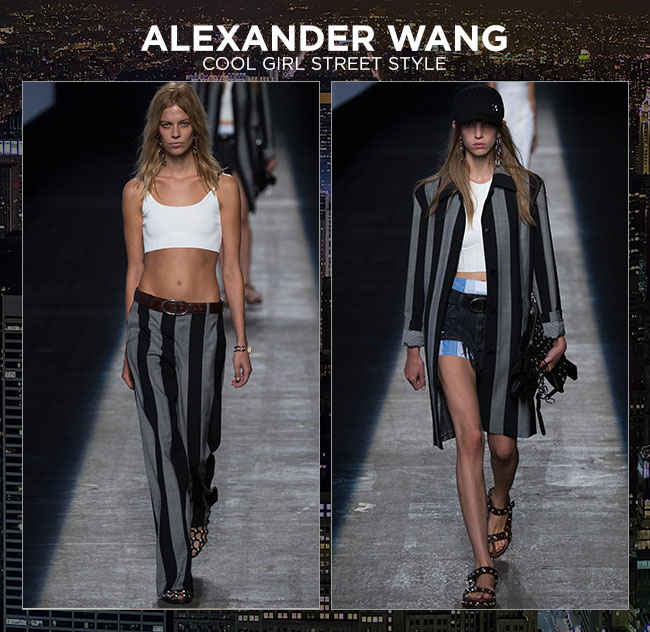 It was Alexander Wang's 10th Anniversary show. A major crowd of celebs congregated from Kanye to Gigi Hadid. Much was expected of Wang on the heels of the non-renewal of his Balenciaga contract. I wasn't worried. Wang and his collections are always a go-to for me and this was no exception. You want to look cool and be comfortable? Wang delivers every time.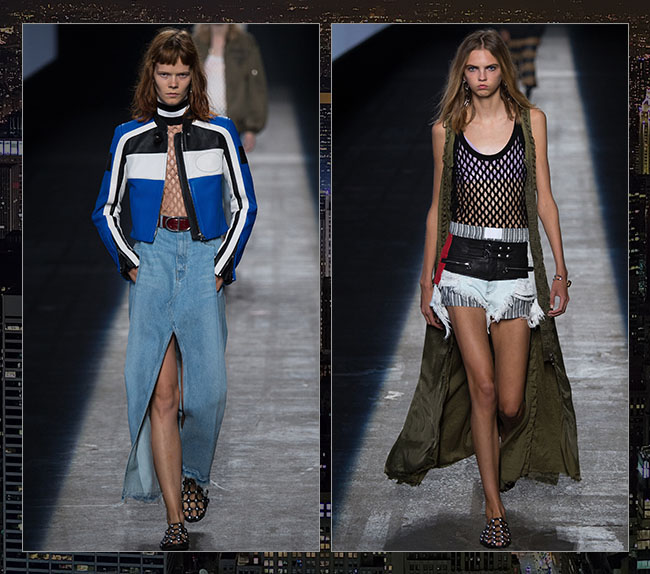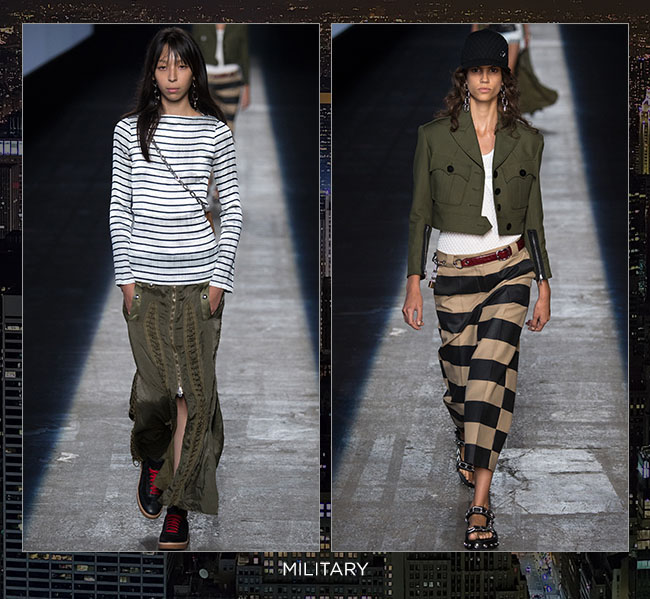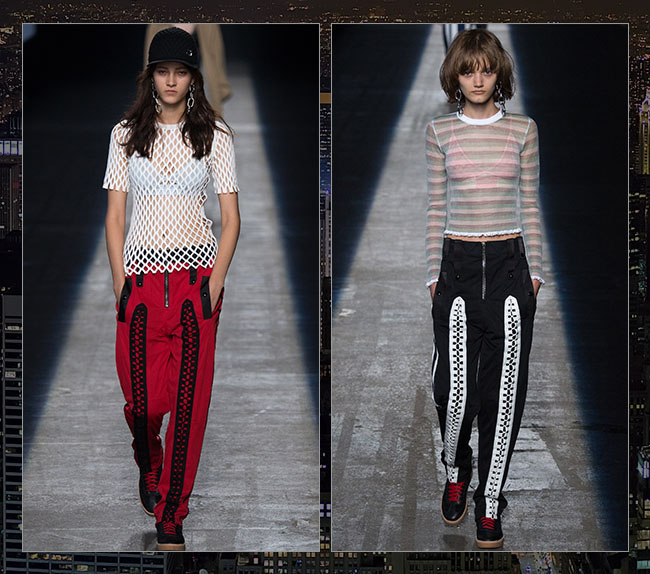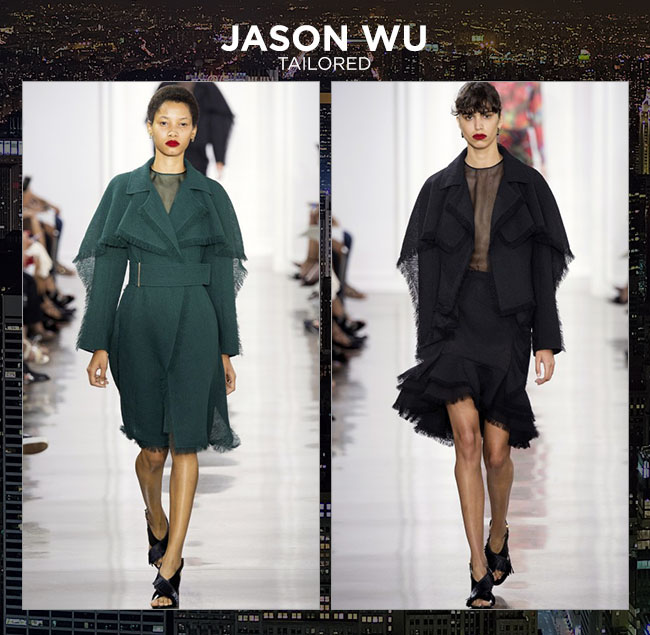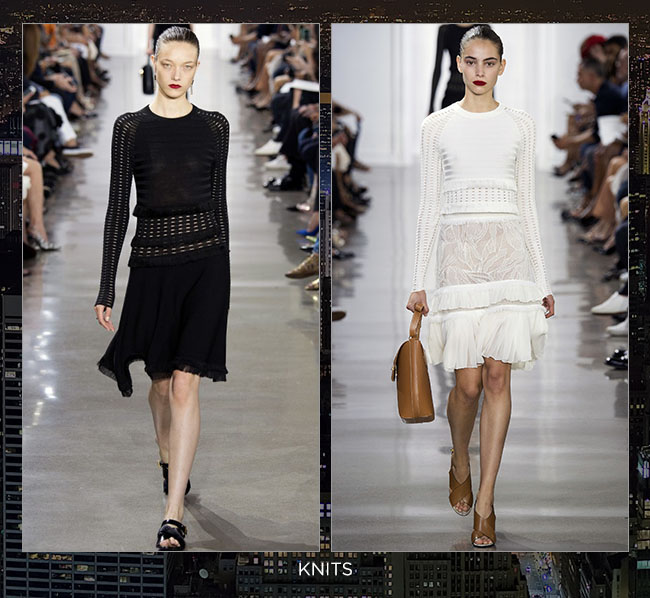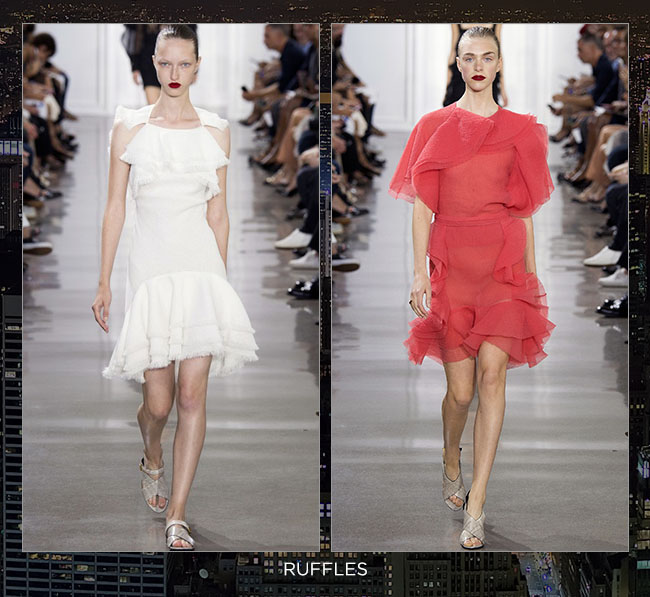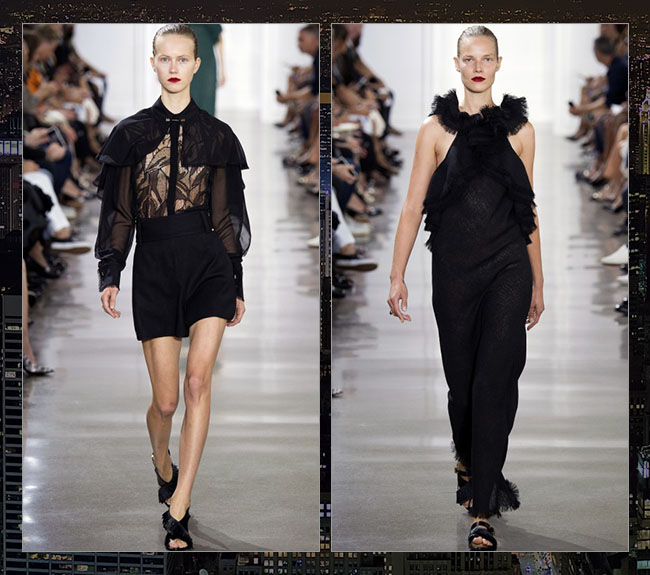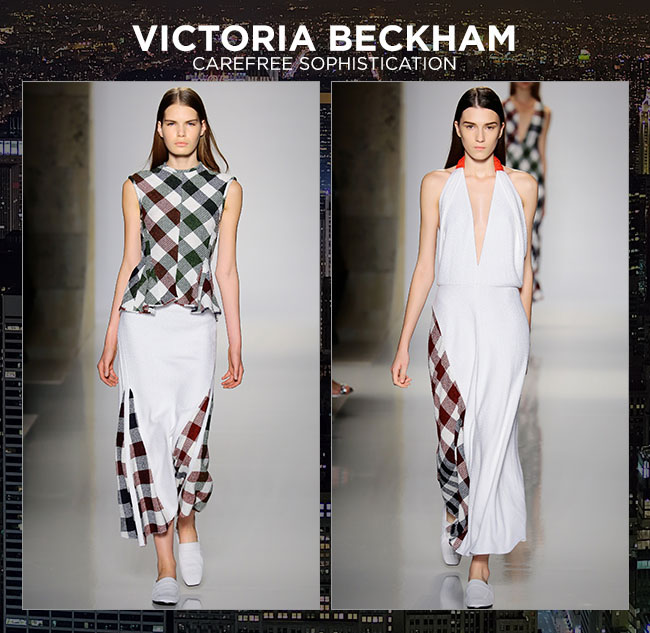 Gone are the days of tight Red Carpet dresses. Victoria Beckham, just like us, has embraced the new California and global lifestyle of comfort combined with mega-sophistication. I am so glad those days are over and I applaud her for moving with the times.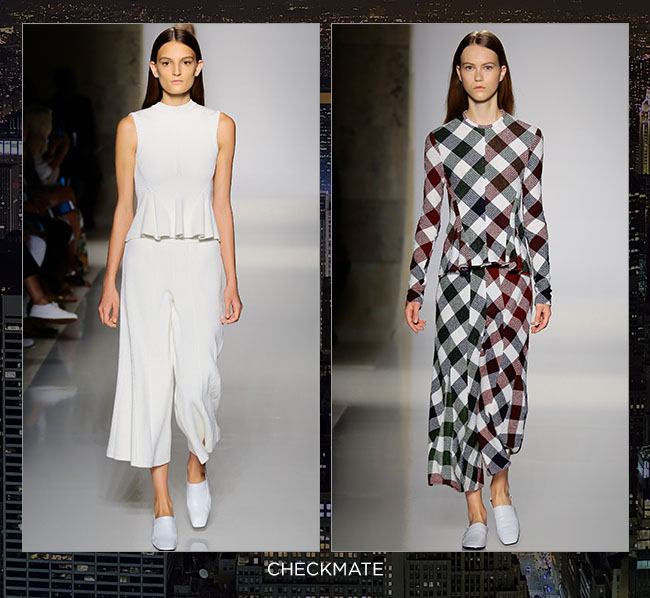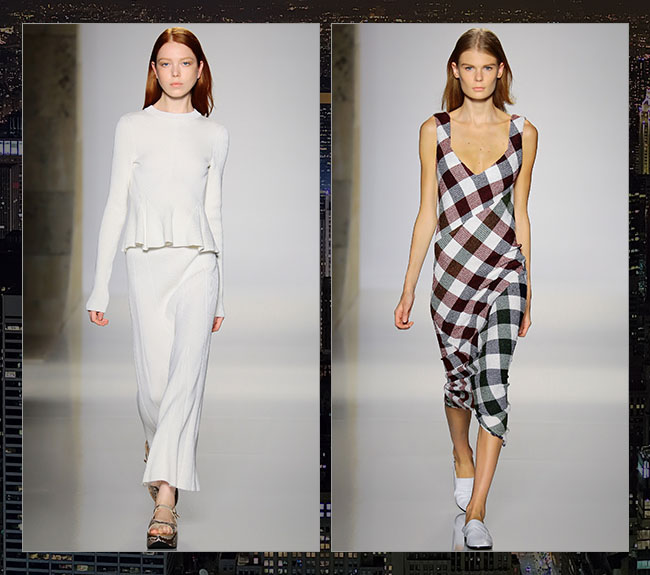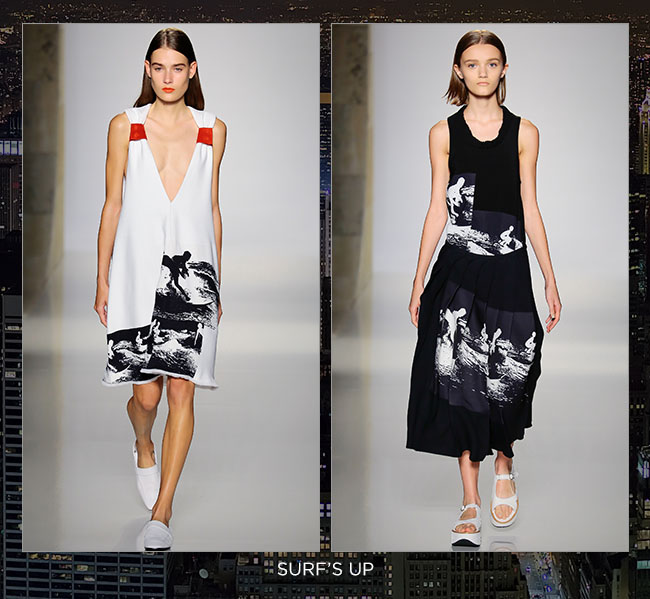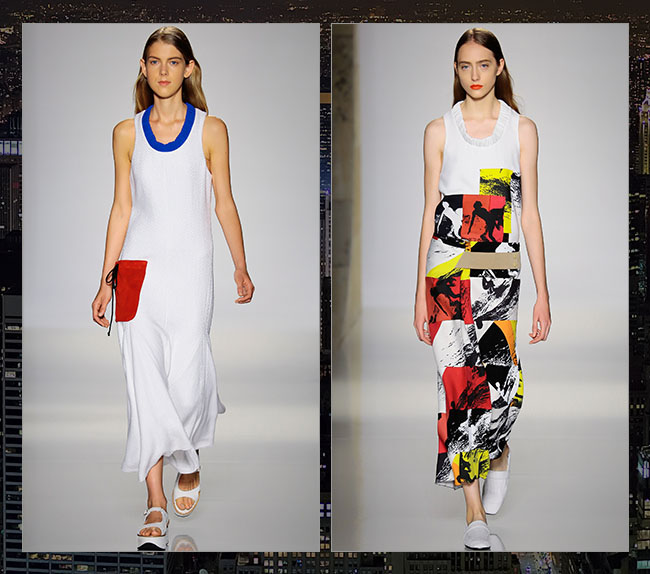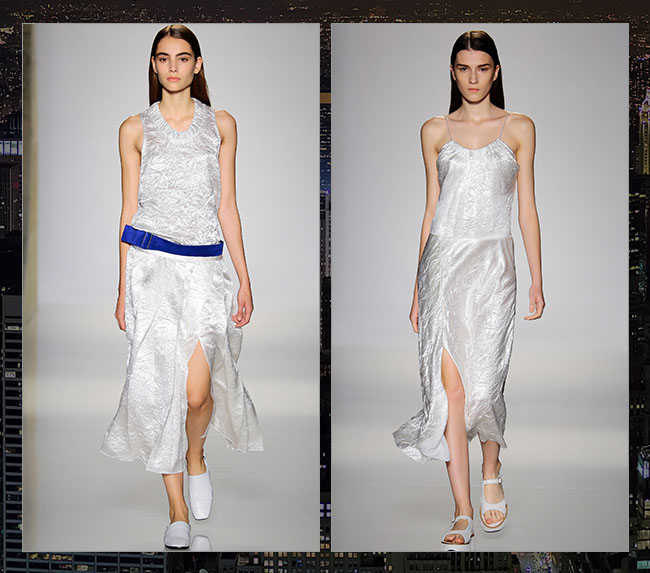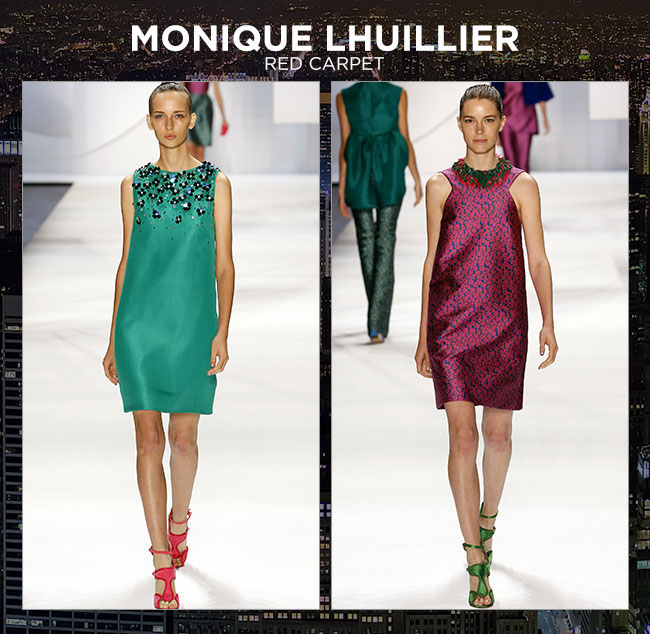 A staple of the Red Carpet and the perfect designer for a go to party look, for SS 16 Monique brought sculptural shifts and pant-centric looks to the runway whihc we are sure to see on her following on PYT movie stars. Beautiful colors from poppy, lipstick pink, electric blue and tangerine are perfect for grabbing media attention. If you love to standout at an event with your soft feminine side, this is a go-to collection.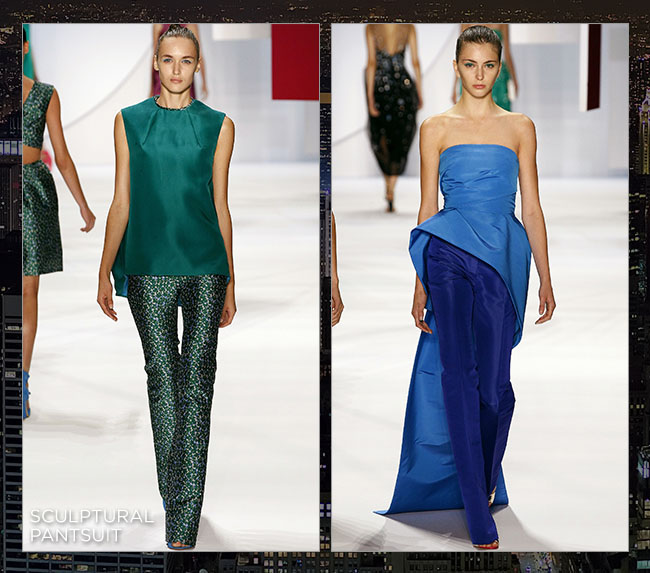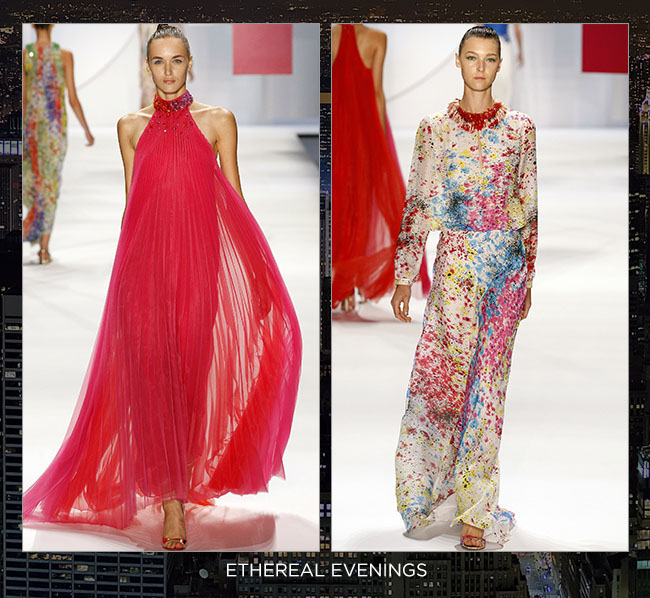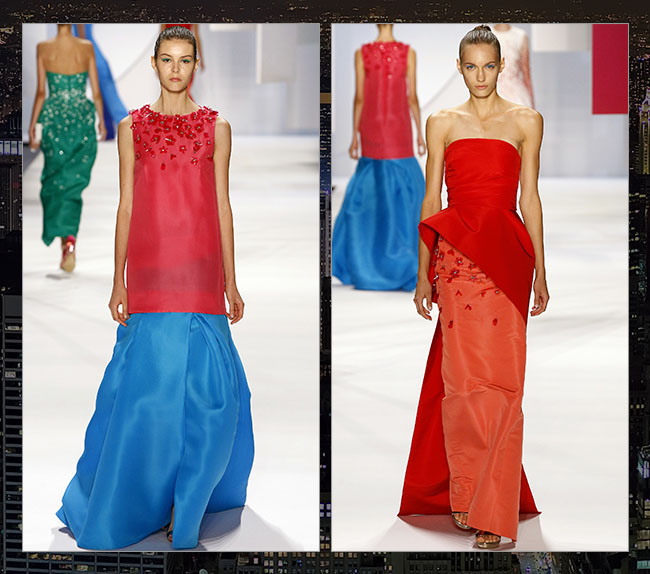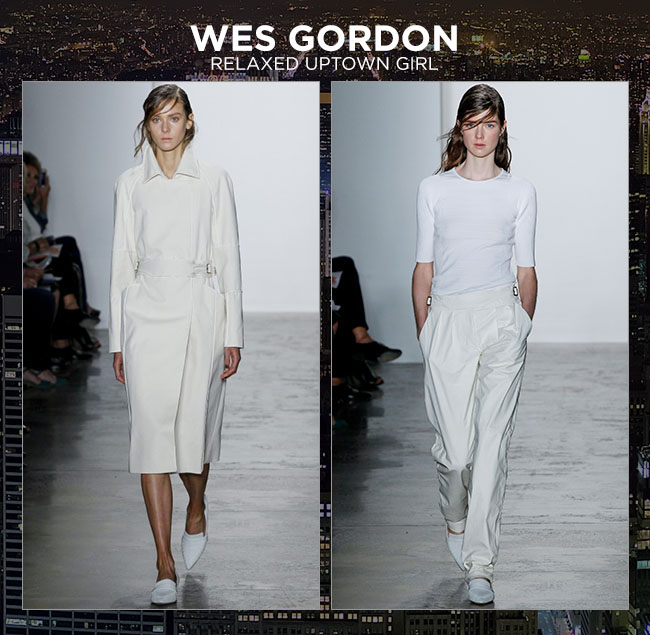 I've always been a big fan of Wes Gordon. He's known for his work focused on the "uptown" girl. Well, she doesn't really exist much anymore. The revolution has happened and everything is about relaxed, wearable looks that move easily with a new, less formal way of life. Wes is making the transition and I think he'll get there. This is the first step, it just needs a bit more polish and cohesion. We're rooting for you!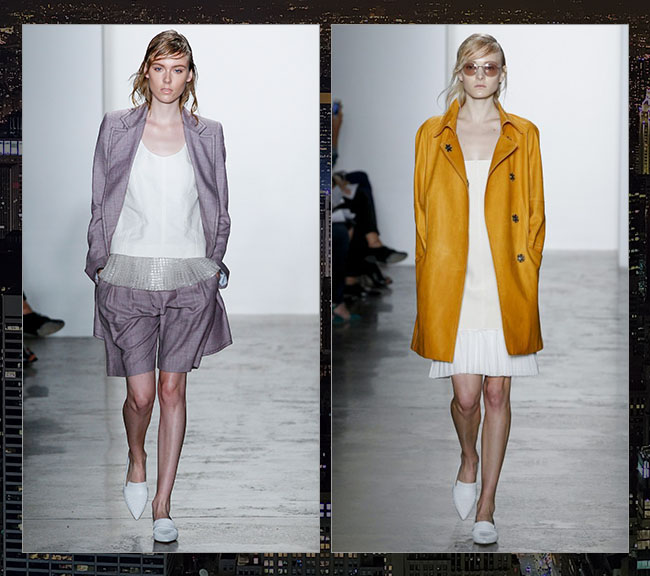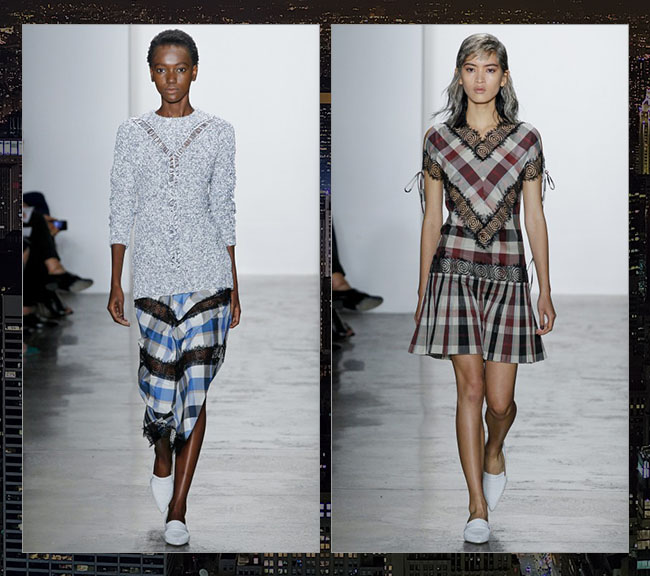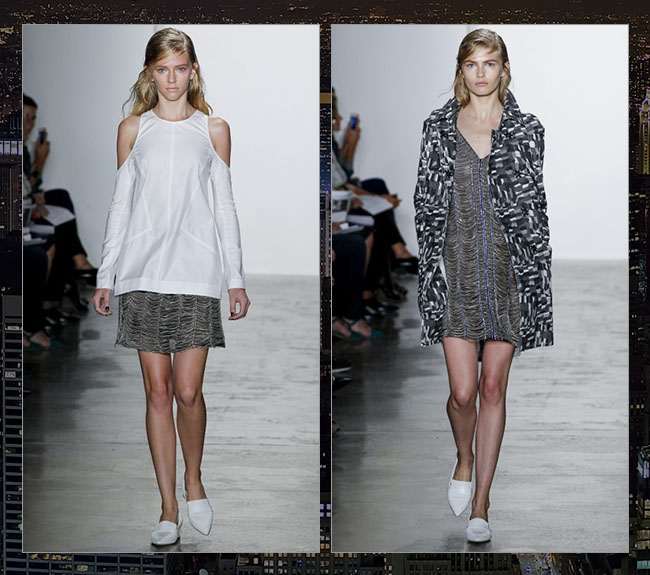 Creatures of the Wind opened the week and this is a gentle reminder that fashion is moving in this direction. So what are you – Eclectic and offbeat? Serene? Experimental? Cool Girl Street Style? Tailored? Red Carpet? Uptown Girl? Offbeat? Or a cross of a few?
And if you are wondering what trends are starting to emerge for next week, looks like slip dresses, lingerie, lace, knits, black and white, forest green and electric blue may be in our future. But, it's just week one. So there's much more to come. Can't wait!
With Love From New York Fashion Week
NJ Goldston, The Brunette