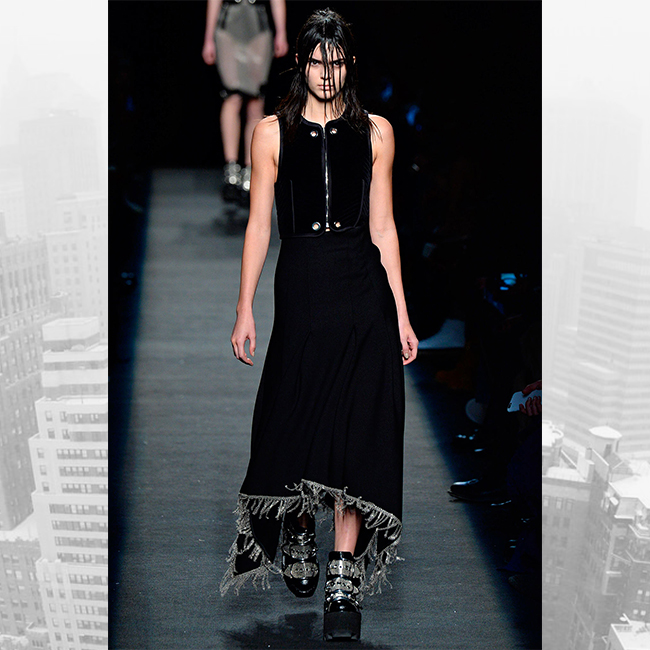 I've been literally almost breathless making my way around New York for Fashion Week in the freezing cold (as all my LA friends have been texting me non-stop about the balmy West Coast temperatures). It's all been worth it. The Fall Collections are always my personal favorites, and this year is no exception. We're taking it all in, but quick standouts include the new longer skirt lengths that are marching down the runway, fur sashes, brilliant booties and the very nude face.
Since I love wearing all black, Alexander Wang won me over (and caused a social media frenzy with Kendall Jenner walking the show) with his all black collection. Some fashion critics questioned the approach but his totally honest statement, "Our customer wants black, so why not do an all-black collection?" deflected the nay-sayers. Why not!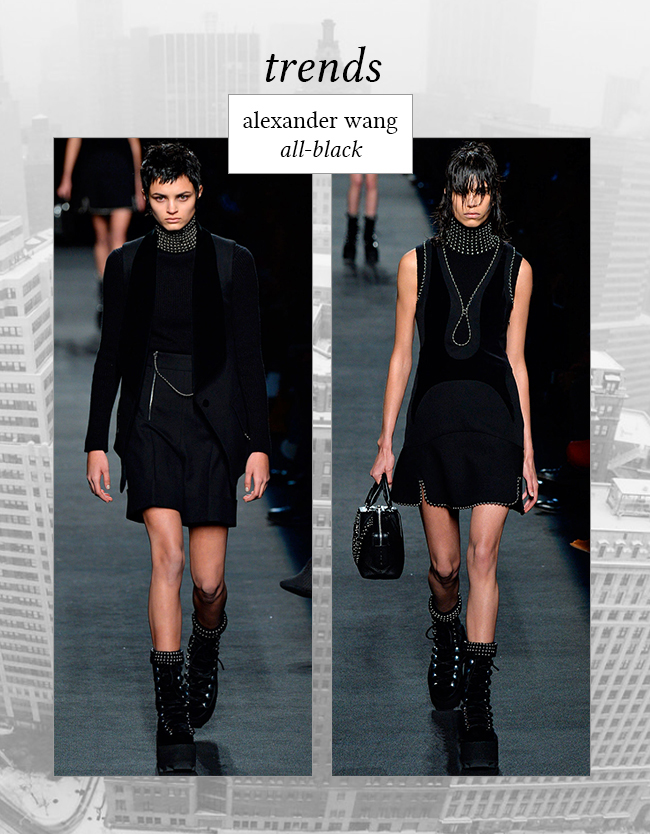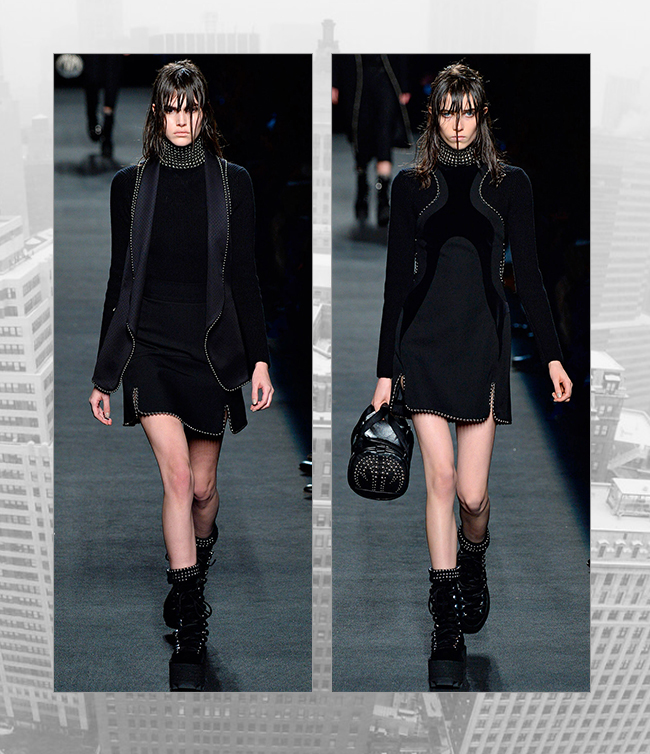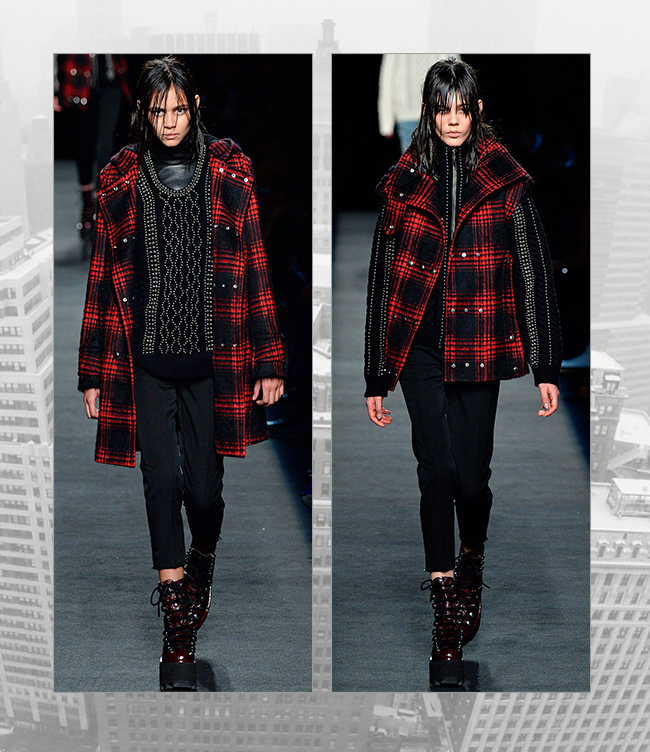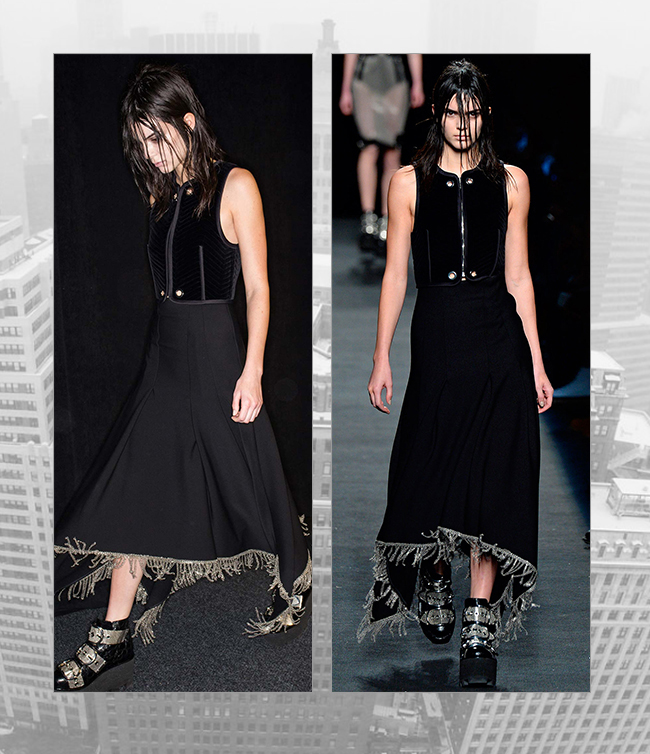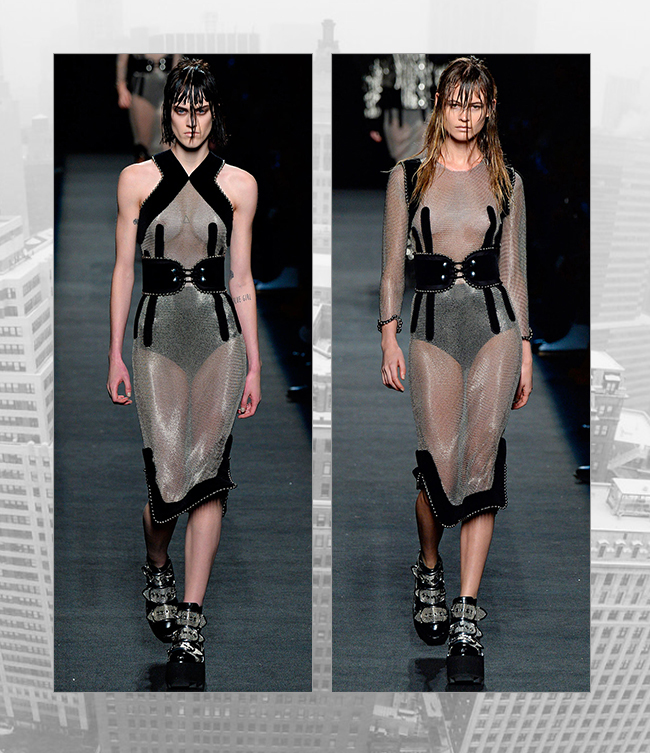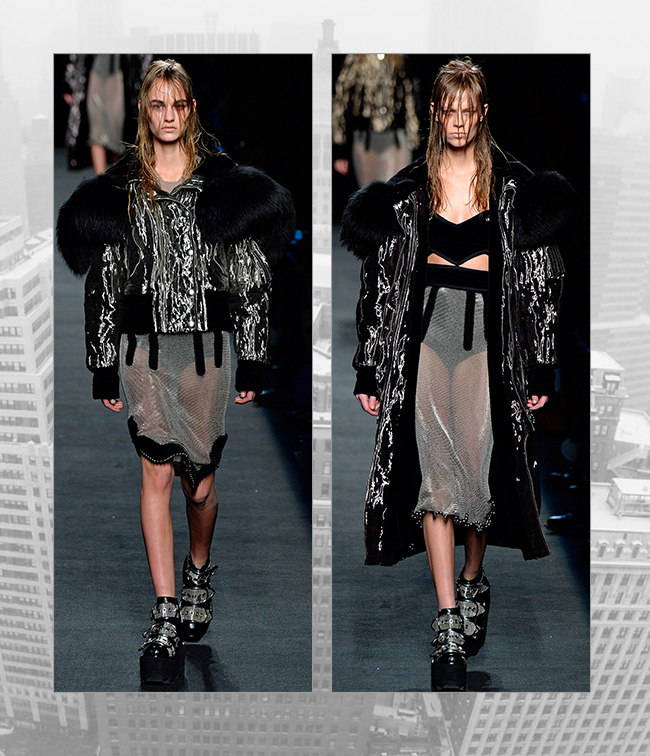 Wang's riff on black caused ripples all over the fashi0n world. References to Goths, Japanese, Lolita's and heavy metal could have gone very wrong, but it didn't. The differentiators. It was all about details, details, and more details from exquisite hardware, ball-chain trim decorating the velvet revers, chain fringe, and silver snaps. With winters getting harsher, gorgeous outerwear with black leggings is the most coveted addition to anyone's closet. Wang created two parkas that will sell-out the second they become available. Problem solved. Along with the "Frankenstein" boots for a drop of color, Wang added Buffalo plaids and denim with fisherman sweaters.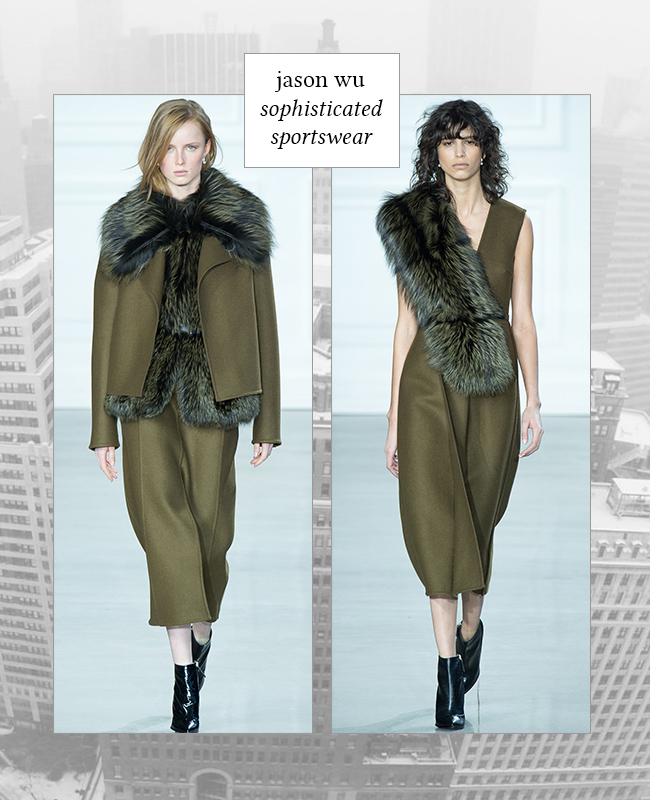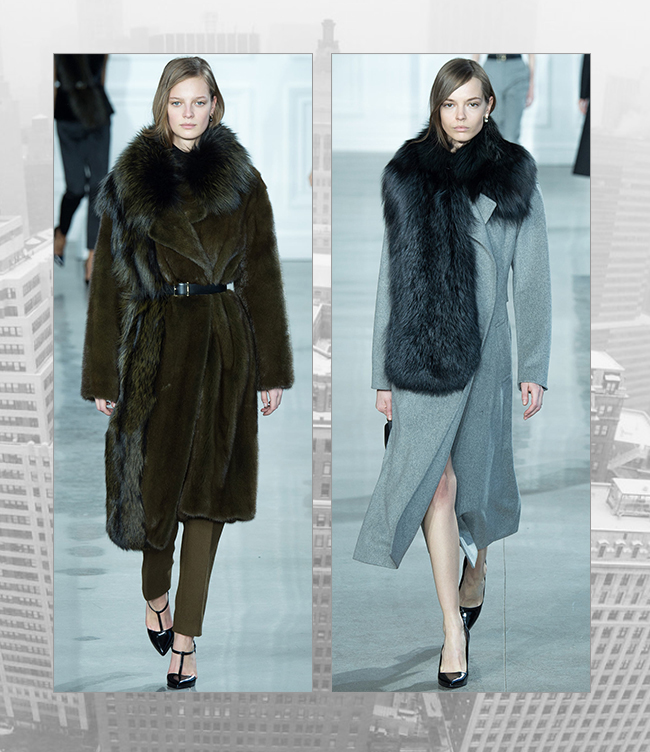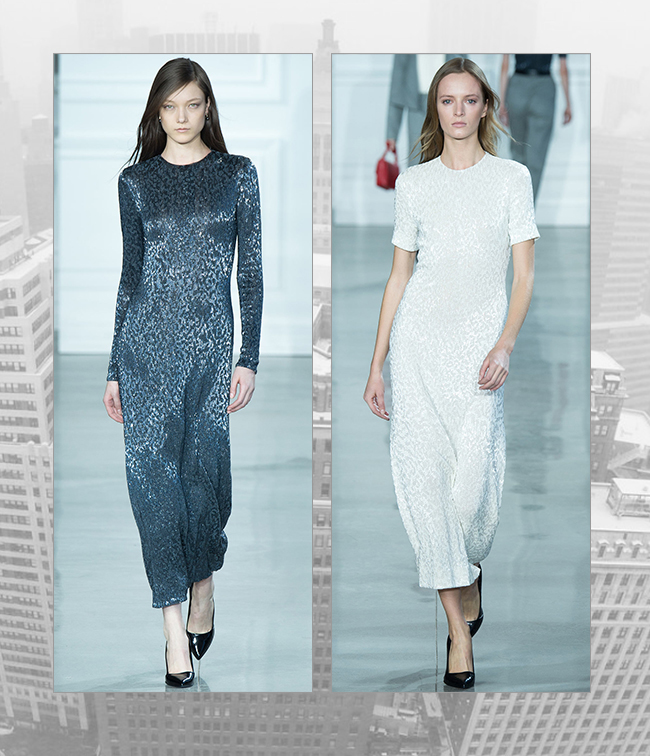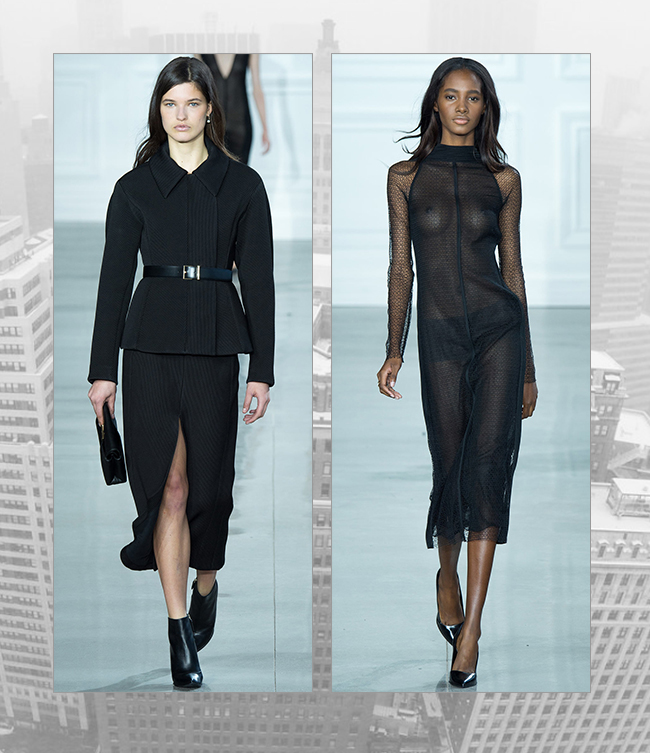 The invitation to the Jason Wu show was one of the most coveted of the week and he didn't disappointment. It was a stunning collection highlighted by luxurious fabrics, fur accents from sashes to gorgeous outerwear, layering options, and totally wearable looks that move from early morning to an evening out. Again, it's all about the new street style for a very mobile life.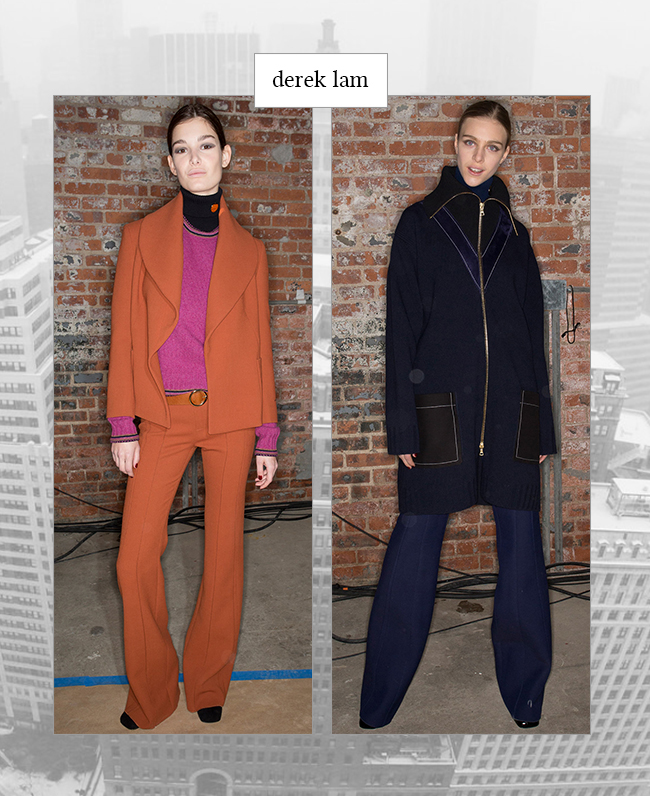 Wide-legged pants and pants suits are making a come back. Derek Lam captured the look and updated it for a great take on American sportswear.
The season is off to a great start. Favorites including the fur sash accent. It can be worn draped over a coat or belted. Again. Layer. Layer. Layer. Standout looks were Jason Wu and Creatures of the Wind, with their All-American Star-Spangled version.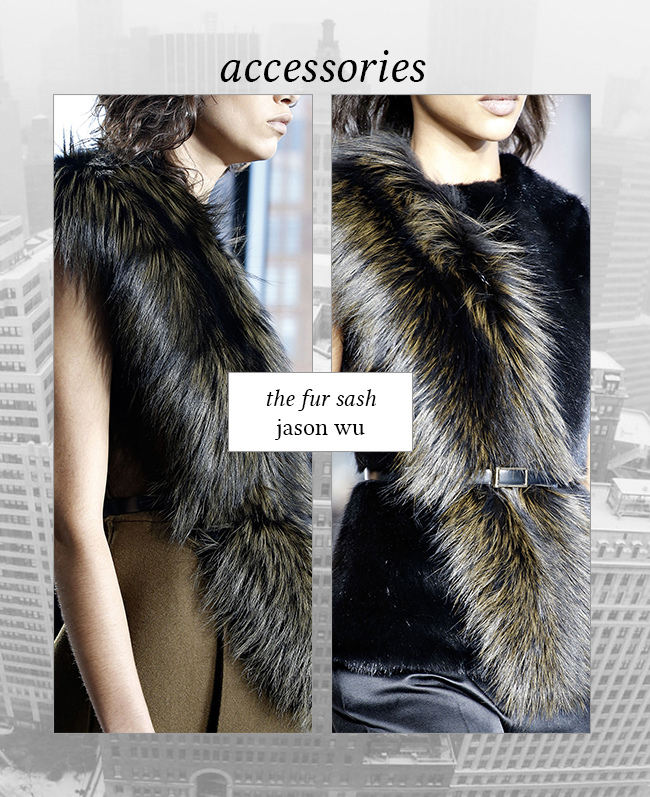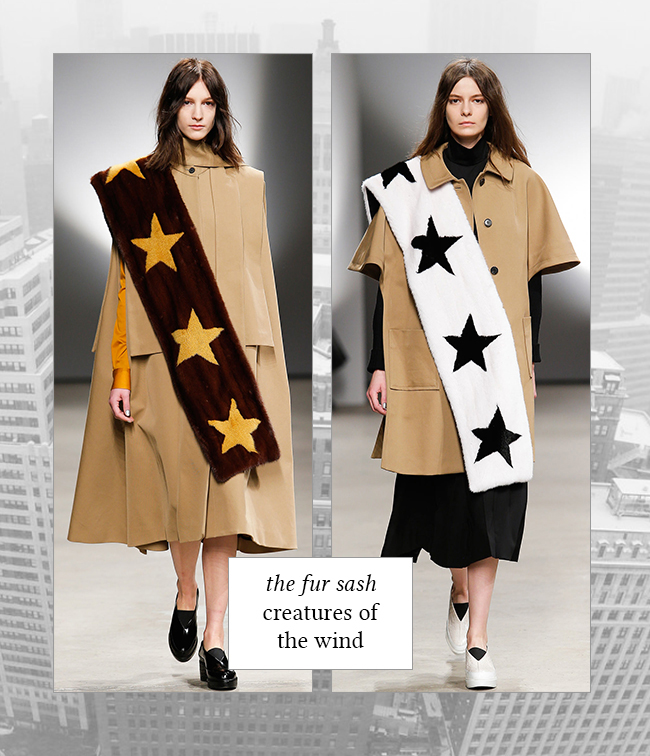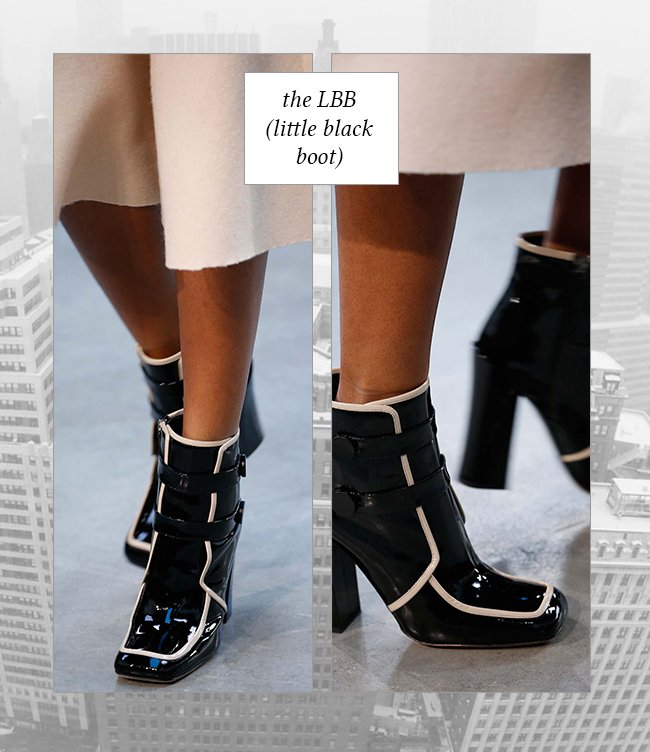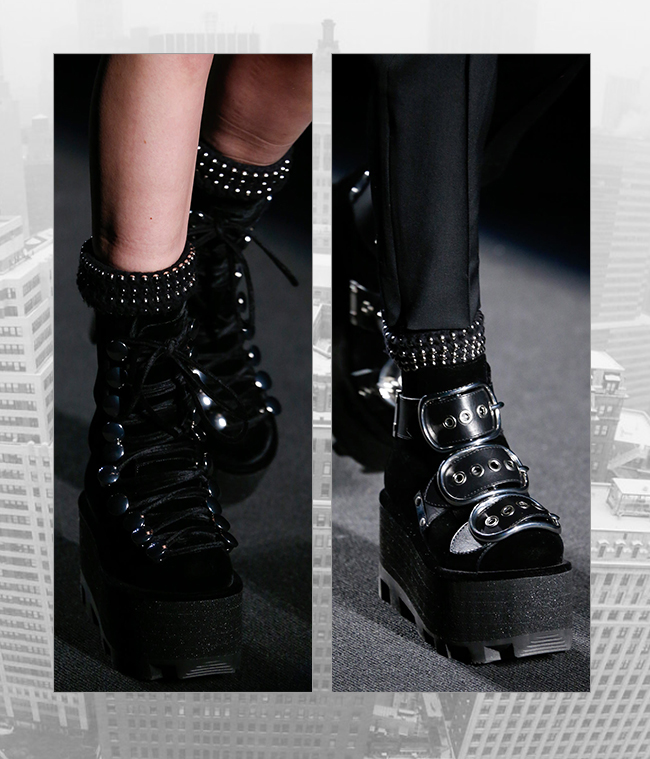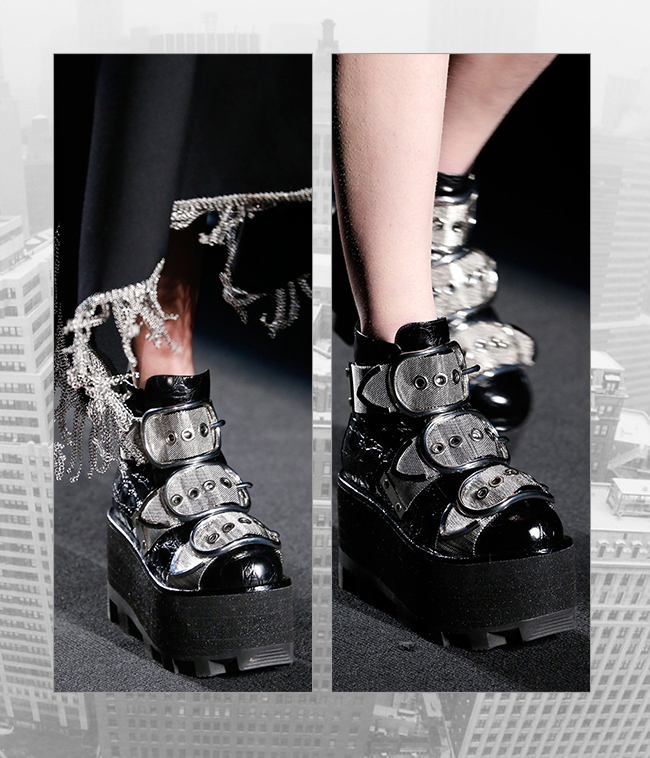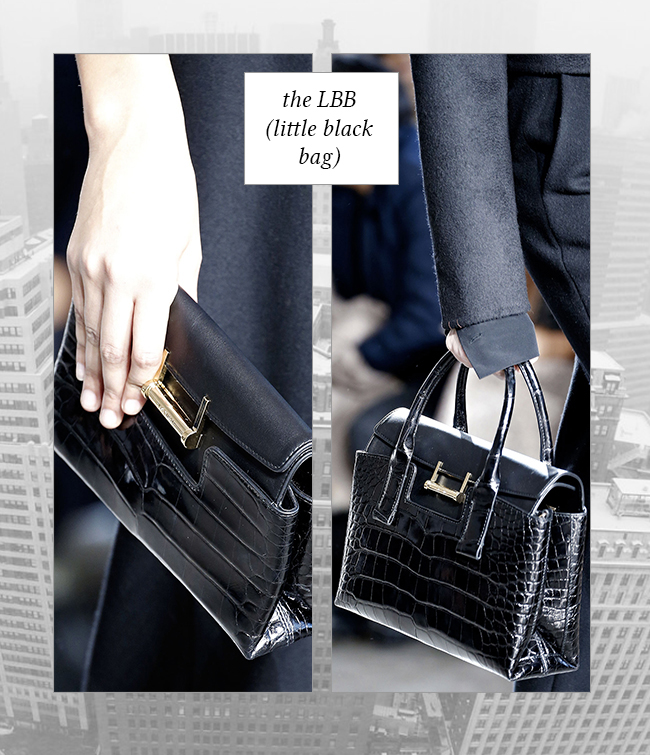 With another harsh winter under our belts, designers are focusing on even more standout accessories for next winter. After a week on the New York City streets, I can attest to the uniform. Black boots and bags. Alexander Wang and Derek Lam have upped the ante for next winter. Loving it.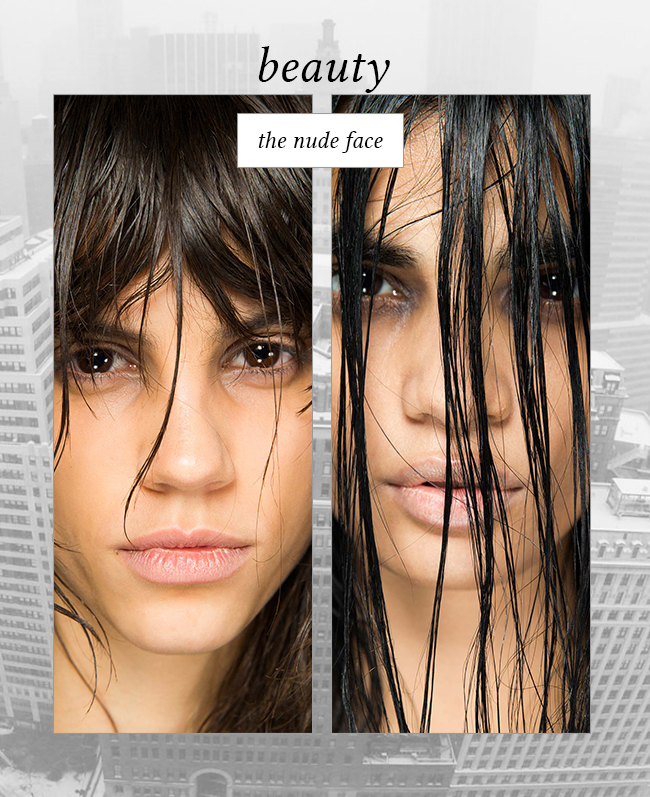 It's much more complicated that it looks. The nude face. Make your way to a makeup counter for a heavy duty moisturizer and the right foundation to pull off this look. Dark eyes and pale lips finishes it off. I love it.
With Love From New York Fashion Week
NJ Goldston, The Brunette