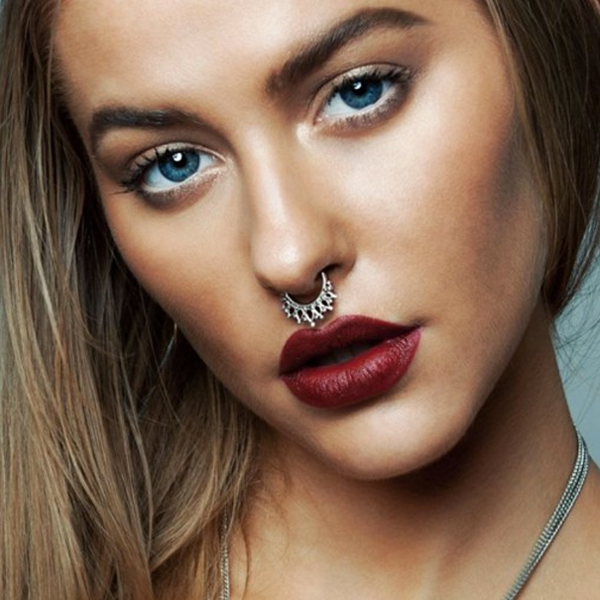 This is one of those things we feel compelled to comment on in the middle of Fashion Week. Street style is dominating the runways and believe it or not the Septum ring is not that far behind. So if you suddenly feel like you're seeing them on lots more stylish women, you are. Septum rings are having a moment.
The difference. Septum rings have come a long way since their punk-inspired glory days in the 80's and 90's. We're still not a huge fans, but do appreciate the fact that today's rings are far more delicate, feminine, and much more subtle in size compared to their grunge generation counterparts. Celebs ranging from Jessica Biel to Lady Gaga and everywhere in between have rocked faux and real septum piercings in recent months.
As with most trends, it's nearly impossible to nail down the exact moment when septum jewelry reached the mainstream tipping point, but our guess is Rihanna was the catalyst with an assist from the Met Costume Institute's punk-inspired show in 2013.

If you're contemplating the look, you should know, this piercing trend comes out of South Asia, where Bengali women wear a septum piercing to signify marital status. That's one way to justify this fashion conversation starter. However, today, most women are going for dainty, barely-there adornments ranging from tiny barbells to soft, simple chains to the heavily jeweled versions.
The best part of this trend? If you're still on the fence, most of today's cuffs are committal free, so you can try the look out whenever your heart desires without going through with an actual piercing. When you tire of it, take it out, and cruise along to the next trend.
Xx Jadan Huter