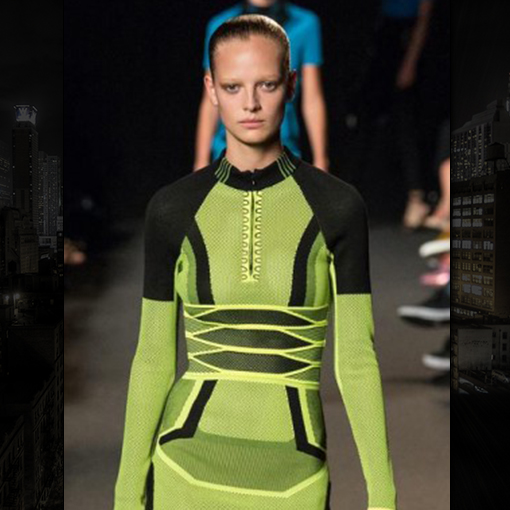 A new season started in New York this past week; and, if you're wondering what's in store for Spring 2015, wonder no more. It's an edgy, sporty season with Little White Dresses (LWD), more cool whites & black, the minimal & graphic, lots of Athleisure (remember that word), Bermuda shorts & short suits, cropped pants plus dresses that float, men's flats (from Victoria Beckham) and glamorous hiking sandals ! As Carrie Bradshaw would have said, "I likeee" because Spring 2014 was generally a big thumbs down for me and retailers. Here we go!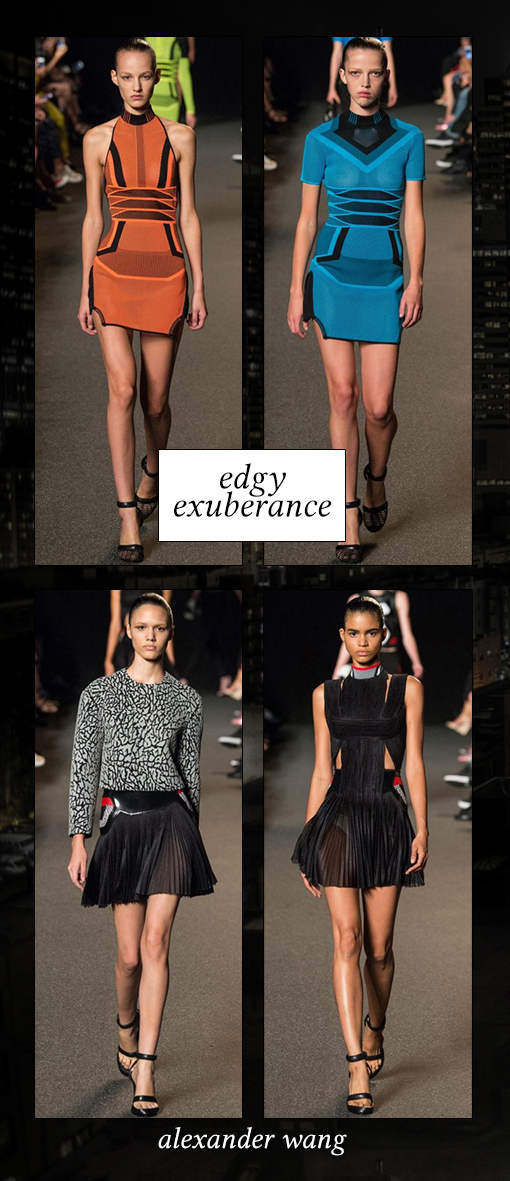 Alexander Wang is a a design genius in my book along with every A-Lister fan from Rihanna, Nicki Manij to Lauren Hutton. He can do no wrong.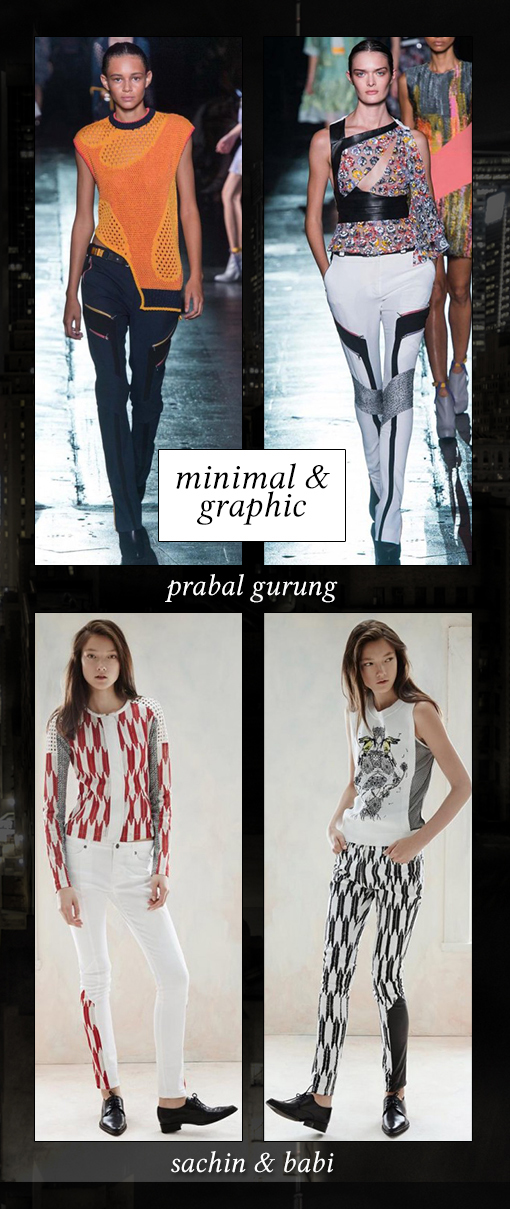 My must have is graphic and minimal pants and tops that work together. Obsessing. All men's shoes and flats. All over the runway and in black. My favorite.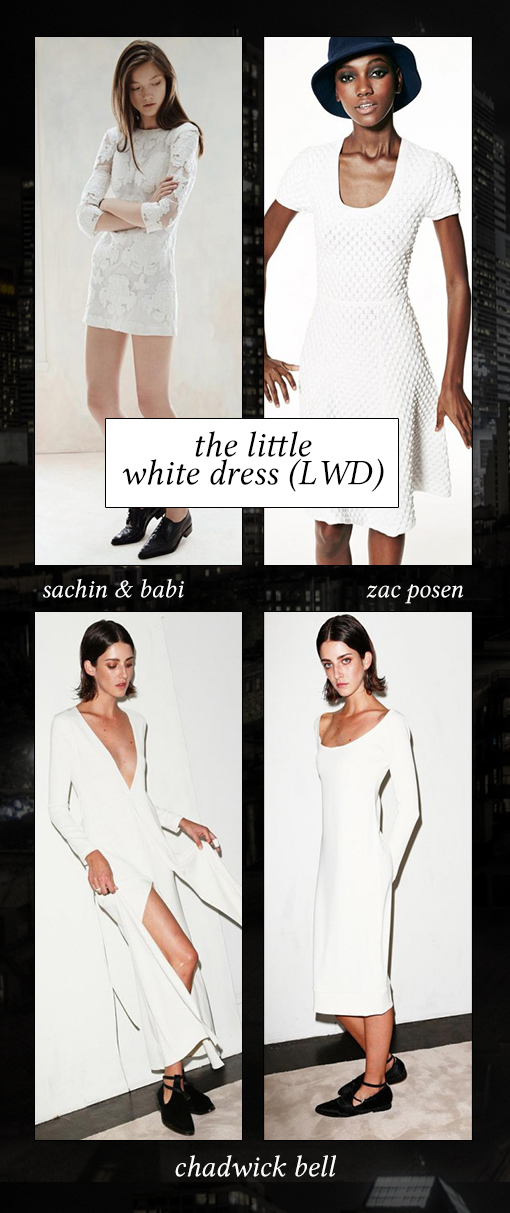 This look has evolved. Last year the all white was just a bit too stark. Designers have reworked it into sophisticated silhouettes. Again. Black flats!!!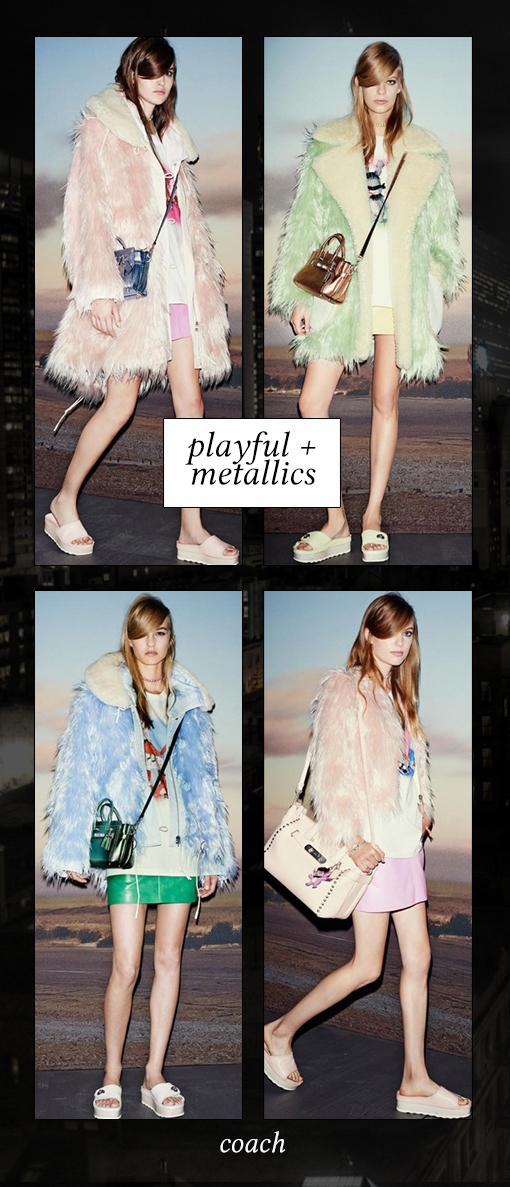 If you hadn't noticed, Coach is back! Pay attention.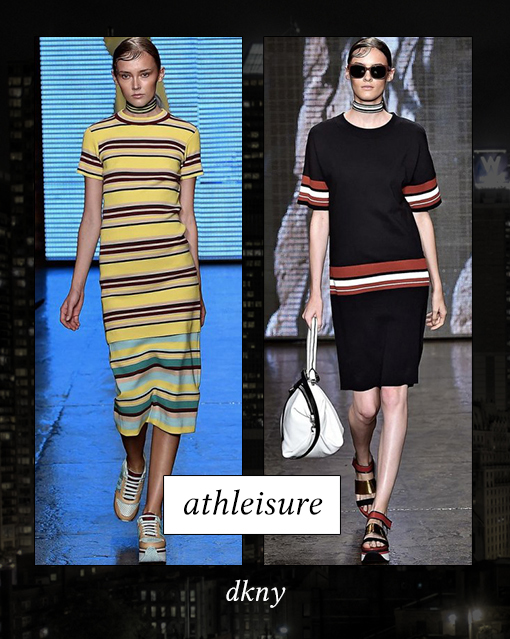 This trend is here to stay and getting better each season. Look good and feel good.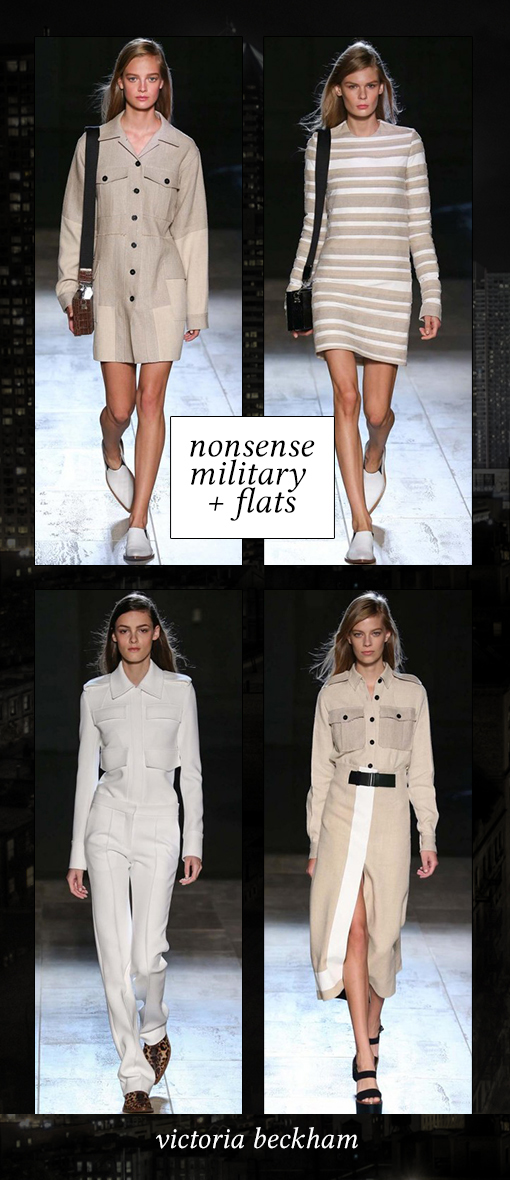 Victoria Beckham does it again and she adds men's flats. She swears she wears flats. OK. Maybe at home, but I love the look.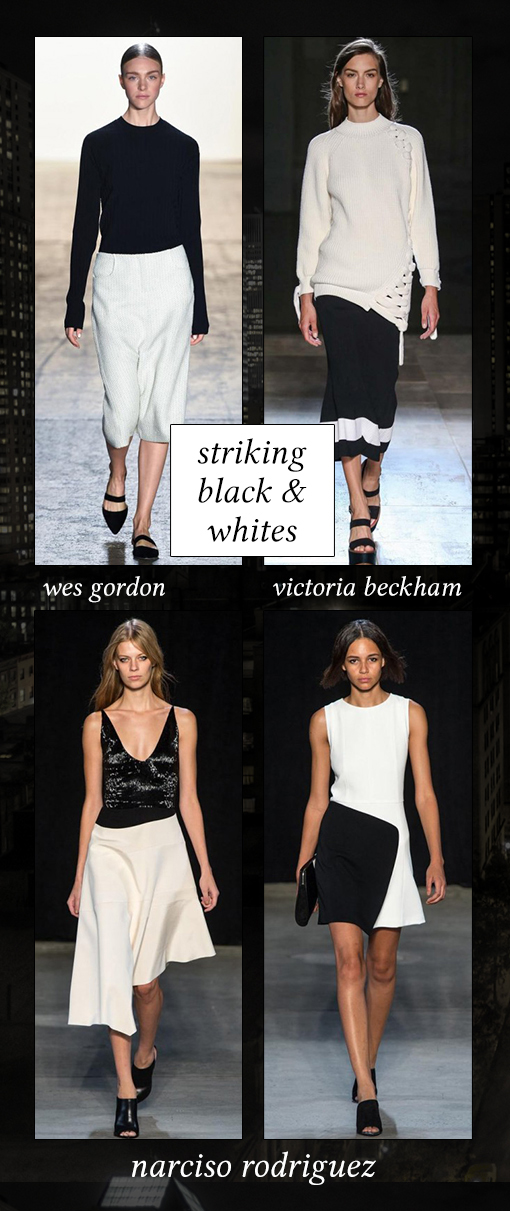 My go to wardrobe staple no matter the year or season.

Anna Sui got everyone's attention especially with the hairstyles that came down her runway.
No one else is mentioning the LPD but, it's lovely and we hope buyers pursue it. We're sure to see the Duchess of Cambridge in Jenny Packham.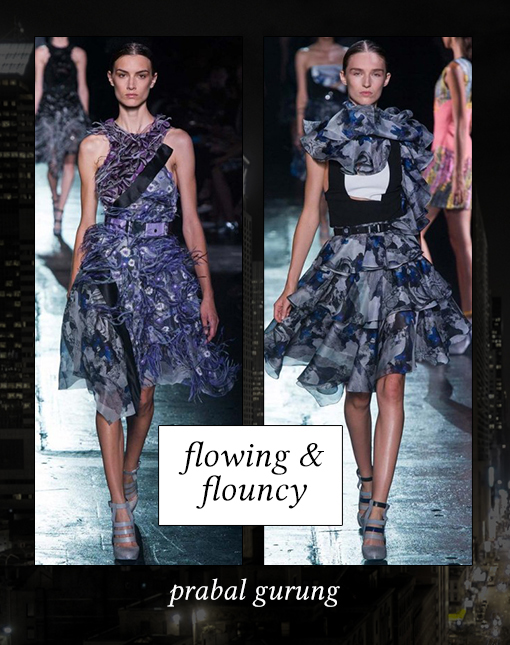 The feminine evening wear for next Spring is making my heart beat a little faster.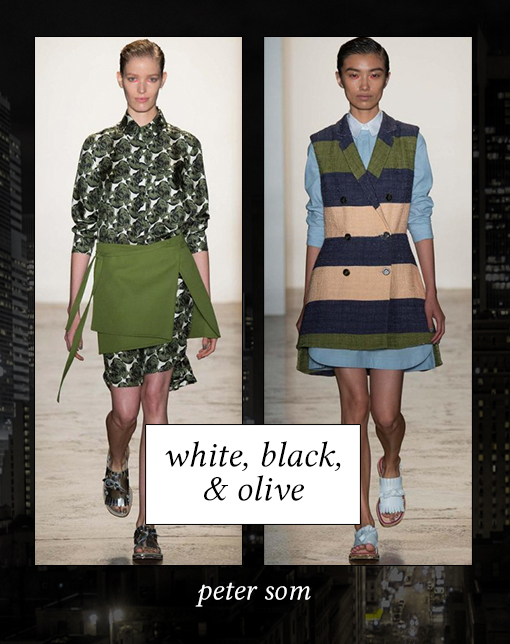 OK. we saw white, black and olive in many collections. It's lovely and very sophisticated. Works whether you're a blonde or a brunette.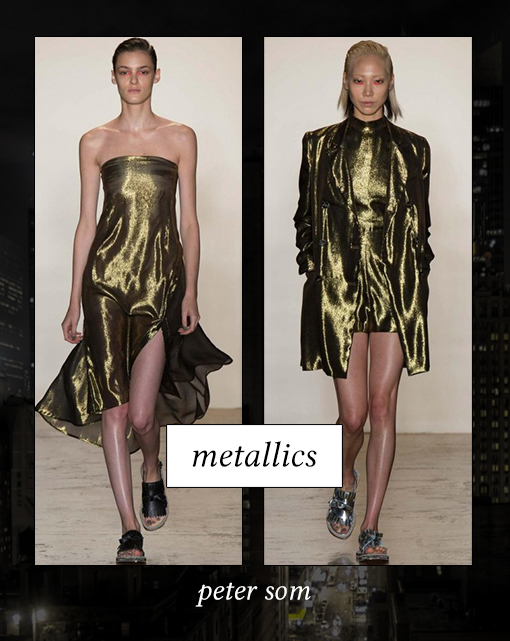 We didn't pull a lot of metallic looks, but I think we're going to see this trend grow. It's exciting to see it as a warm weather option.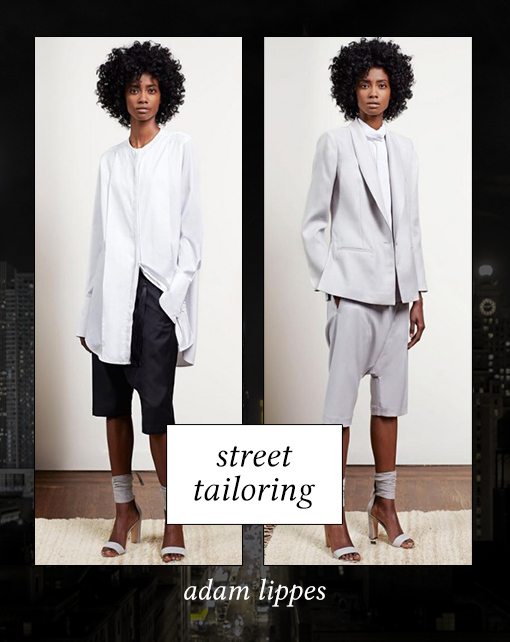 This is how we're all going to be wear "shorts" or Bermuda's next Spring. It's so hot in LA right now, I starting today!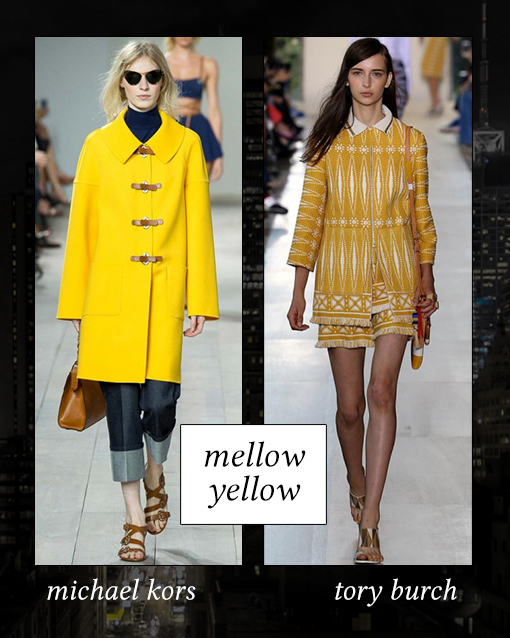 What did I say earlier this week? The sixites are back. Yup. They are. Have fun with it.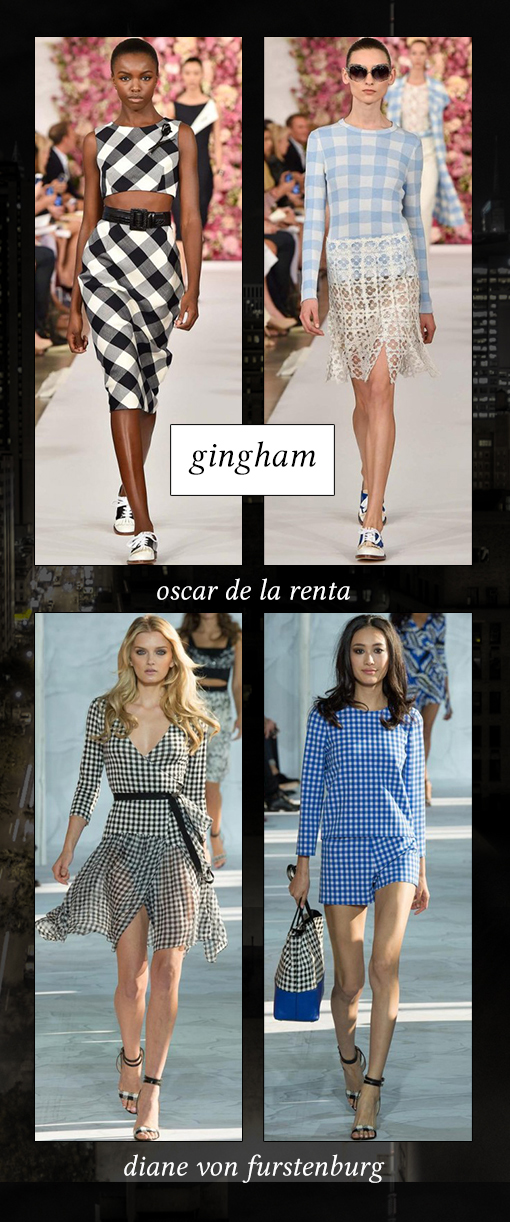 Gingham showed up in a lot of collections. It suddenly looks fresh, fresh, fresh and fun.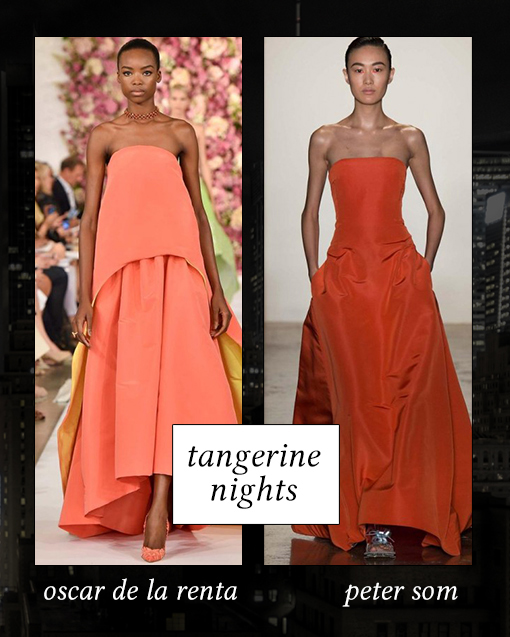 I spotted some tangerine for evenings and more relaxed evening wear. More on that in a few days. Finally, I don't know about you but the models seem even skinnier and even more frail. Pizza, anyone? Lots more fashion opinions in the days ahead especially since Marc Jacobs show is in a few hours.
With Love From NYFW,
NJ Goldston, The Brunette & David Soriano