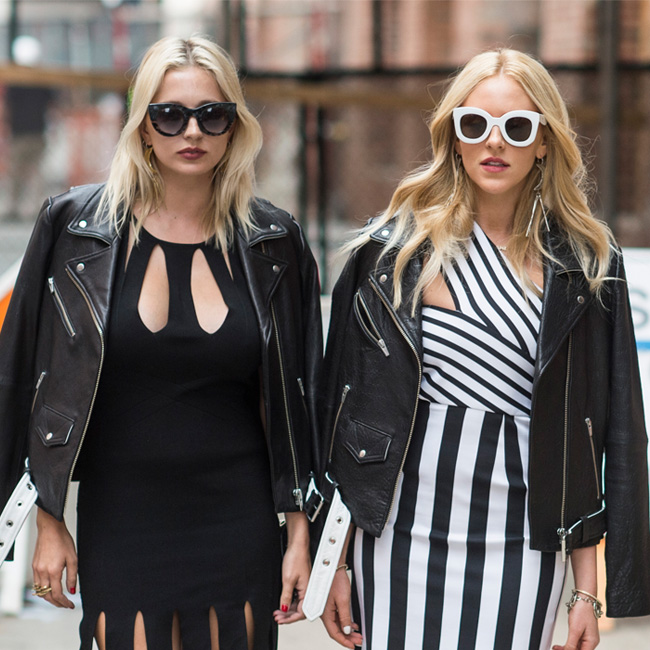 Since New York Fashion Week is coming to a close, and it's the last day to see all the great street style, we thought we would do a little recap of everything we've been seeing this week. The trends were a bit more predictable this season, but, we were surprised with just how relaxed the whole scene has gotten! Comfort is key to making it through the whirlwind of NYFW.
Out are the days of the skin tight dresses and being uncomfortable all day. Now the loose fit is in, and we dig it. This year on the streets we really noticed the 'relaxed' look in full effect! We even saw sweats look chic on the streets… I guess in New York City, anything goes! Even more fascinating is the trend is now a mainstay of the runway.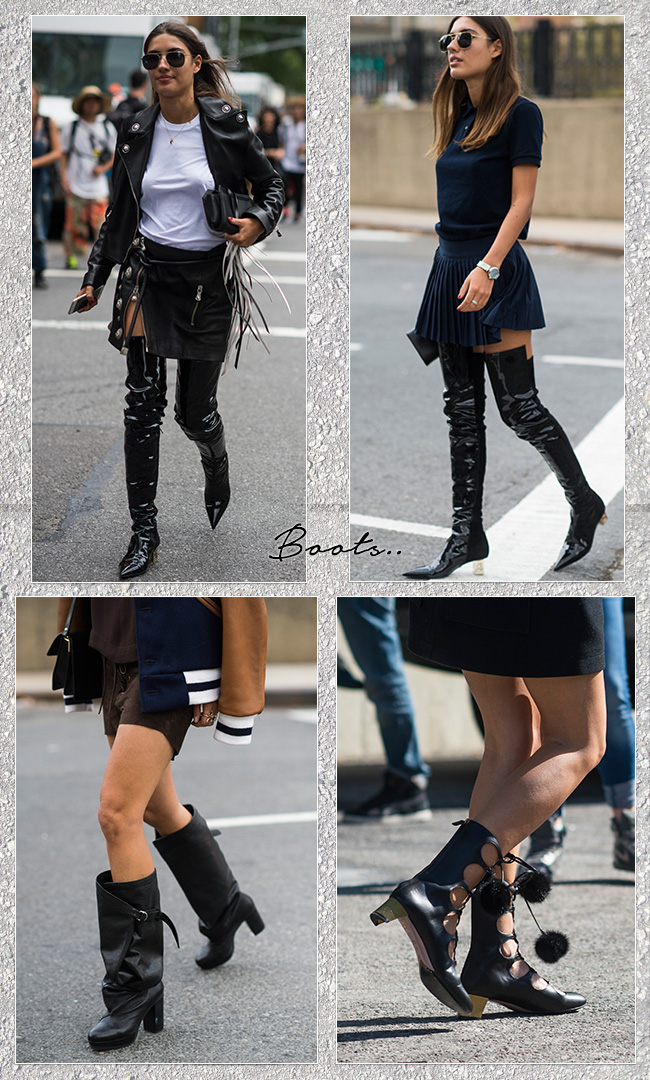 Boots are about to be the big thing for Fall (per usual) but this season, the boot has a new twist! We're loving the slouchy and over the knee or slightly above the ankle look. The key to the look is making sure you skirt is just the right proportion in relation to your boot. In general, mid-thigh is the go-to length with almost any boot height.
This whole stealing your boyfriend's clothes thing has been happening for a while now. We are now seeing a lot of over-sized men's blazers and jackets paired with baggy bf jeans or a tailored suit pant, and a casual sneaker. To us, this look is a little sloppy…but we get it. Long day. Comfy clothes make sense. The key is that little luxury detail to pull it together. Great bag. Stunning heels or sunnies that kill.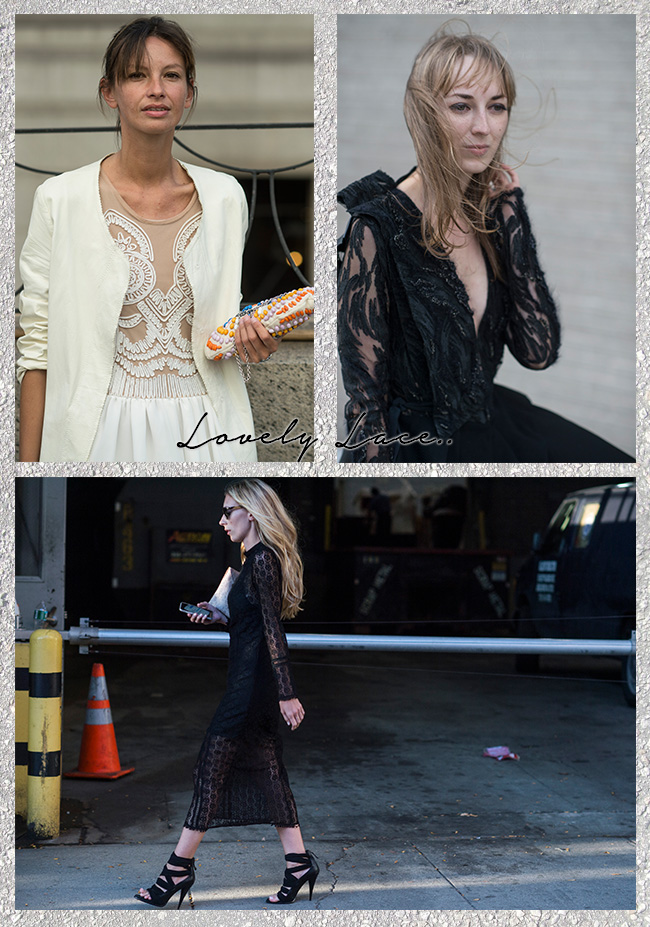 Take note. Lace is a big trend we saw on the streets of New York and an even bigger trend on the runways for Spring/Summer16! Lace will be big. Wait. It already is.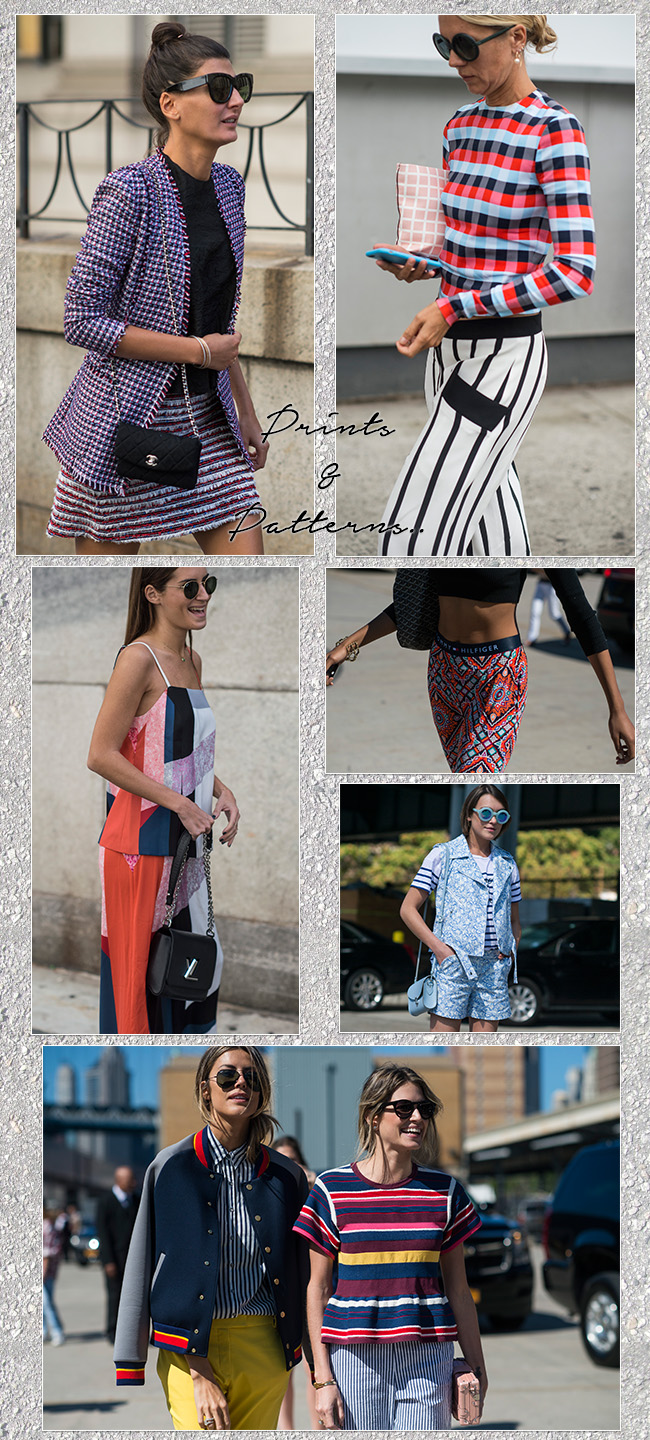 Finally, still going strong, if not stronger, were all the prints and patterns and all the mixing and matching we saw on the streets. Stripes and different variations of plaid we're the majority of looks we spotted, but we loved the bold pops of color and fun combos of mixing and matching that were showing up.
Shop our favorite Street Style Trends, below! Now on to London!

With Love From New York Fashion Week,
-Lauren Cheek, The Blondette.
[Photos: Julien Boudet/BFA.com]