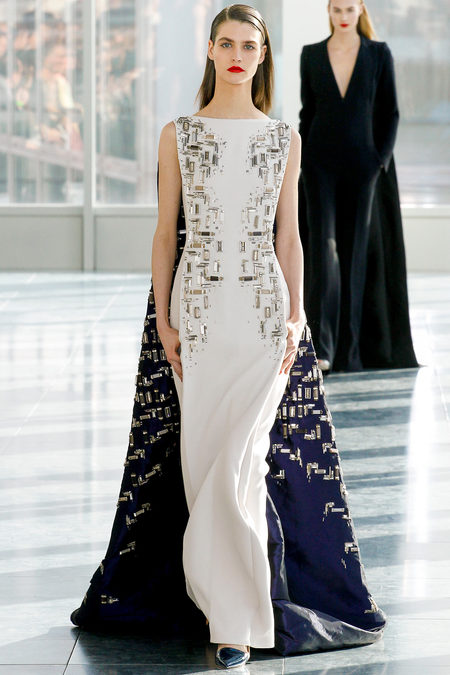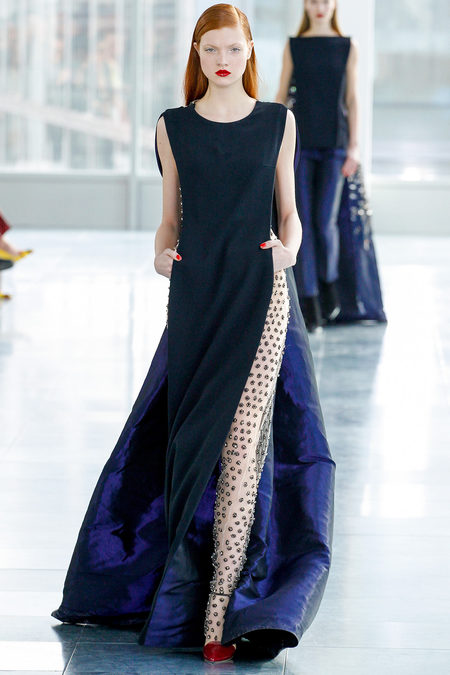 Well today is the big day. The Oscar Red Carpet fashion parade. Just in case you don't know, most of the actresses are paid quite substantial sums of money to wear the gown they "choose" or the jewelry they wear. There is no bigger, worldwide showcase for fashion and jewelry houses.
We are sure to see some spectacular looks and I'm going out on a limb but perhaps one of the key trends will be magnificent, jeweled trains or sheer with crystal accents. One of my personal favorites is Antonio Berardi from his recent London show. Jessica Chastain. Nicole Kidman. Can't you just see one of them in either of these beauties? I suspect we'll also see Dior Haute Couture, more of Alexander McQueen, Monique Lhuillier, Marchesa, and finally the appearance of Givenchy (especially since the house passed on Couture week and is saving looks for tonight and The Met Gala).

Helen Hunt is scheduled to show up in a custom H & S gown. That should have everyone buzzing. Anne Hathaway might choose Valentino (he personally designed her wedding dress) for her suspected big moment although we hear everyone is dreading another one of her long, convoluted speeches. The big surprise might be what Jennifer Lawrence selects. Stay tuned.
What ever happens. It's all in good fashion fun.
xo
NJ, The Brunette