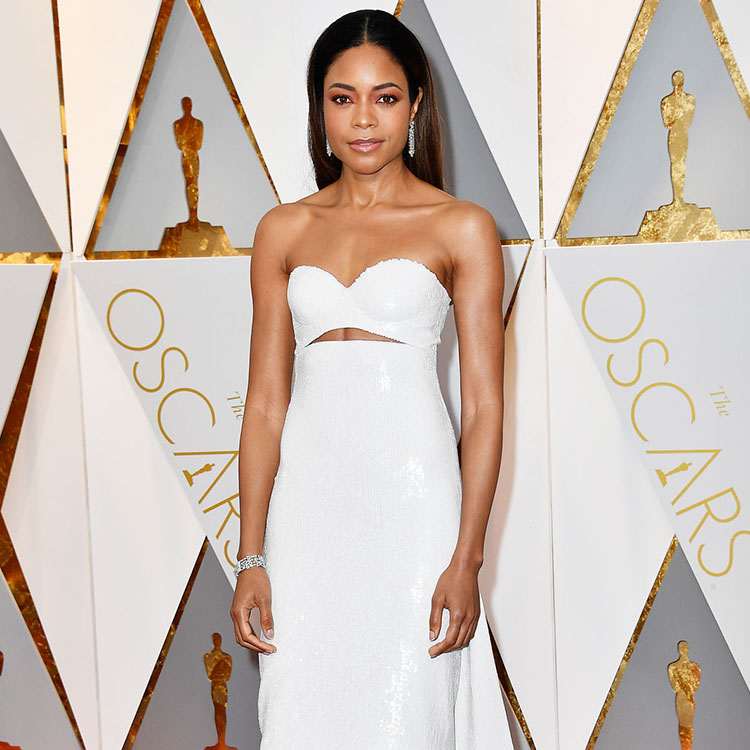 Possibly one of the best Oscar Red Carpets in years, there truly were few misses except the shocking mix-up for Best Picture which ended the evening on a confusing and slightly somber note. The added style bonus was a select group of starry trends that I might just embrace myself with Naomi Harris, Jessica Biel, Janelle Monae, Sofia Boutella and Michelle Williams as particular favorites. Winning looks centered around color and others surprised us all with fresh, unexpected accessories you wouldn't expect to see on the Oscar Red Carpet. Three key new trends included decidedly elegant long sleeves (and it was very chilly in LA last night) on Jessica Biel, Isabella Huppert, and Dakota Johnson; Ruth Negga and Janelle Monae showcasing bejeweled headbands (did their stylists memo each other?) and several A-lister waists were (Scarlett Johansson in particular) accented by unique belts. Red, white, and gold were the top color choices for many of the actresses with Jessica Beil in Kaufman Franco being one of the standouts. I've been supporting those boys since they launched their brand years ago it's wonderful to see them finally get their due. I also had a gold gown at the ready and did a couch potato instead of going to the Elton John Oscar Party. What was I thinking? Finally, Emma Stone was perfection in Givenchy and has probably made every best dressed list but I'm not as big a flapper fan as everyone else.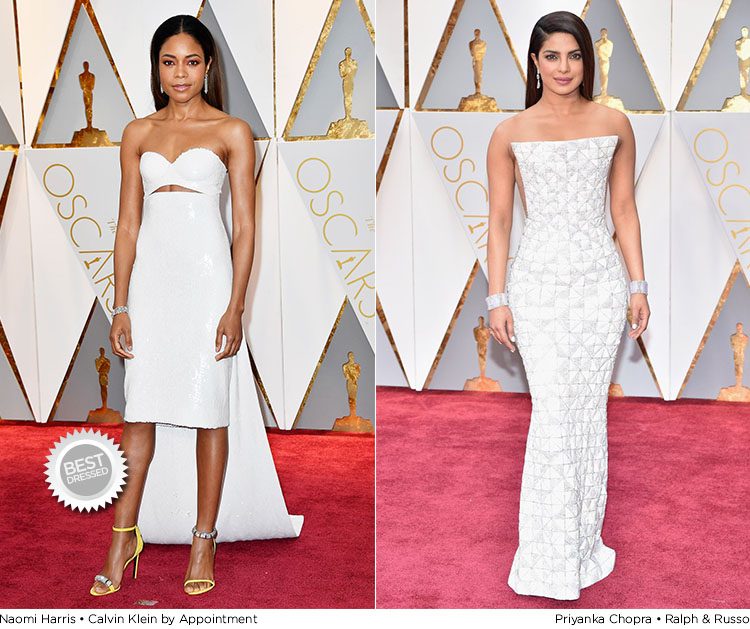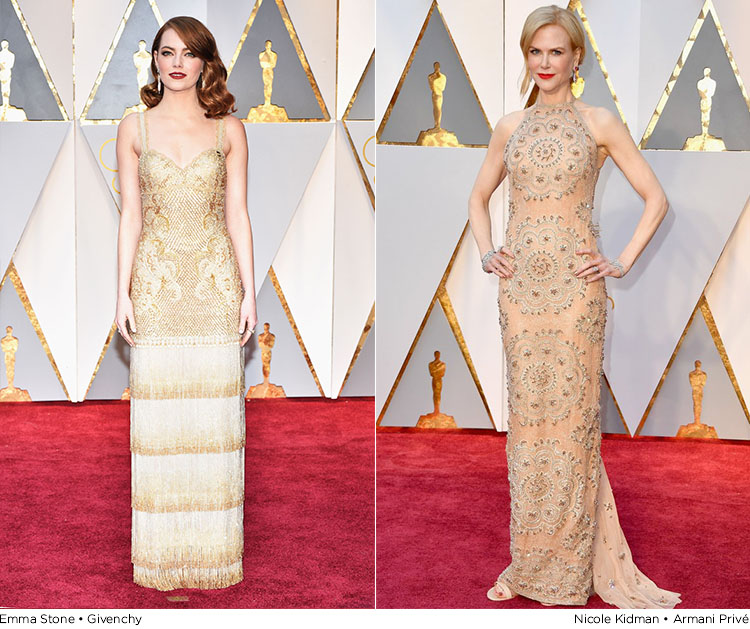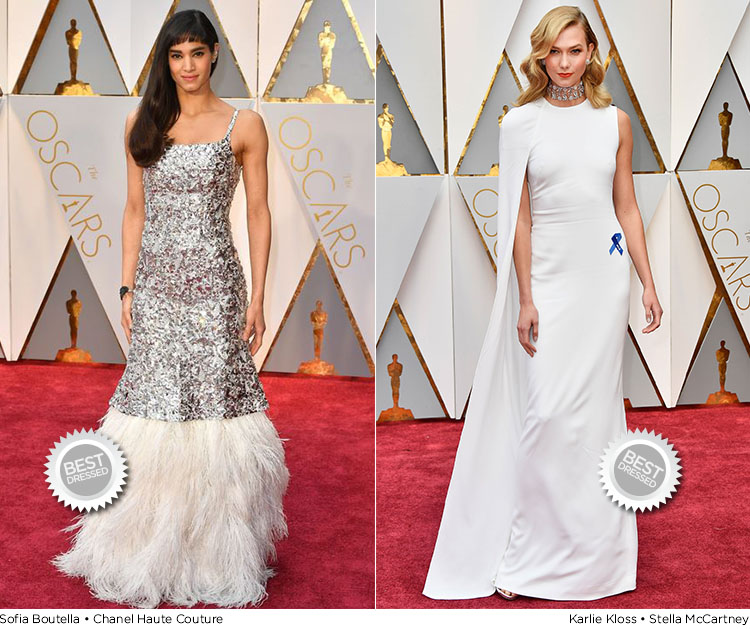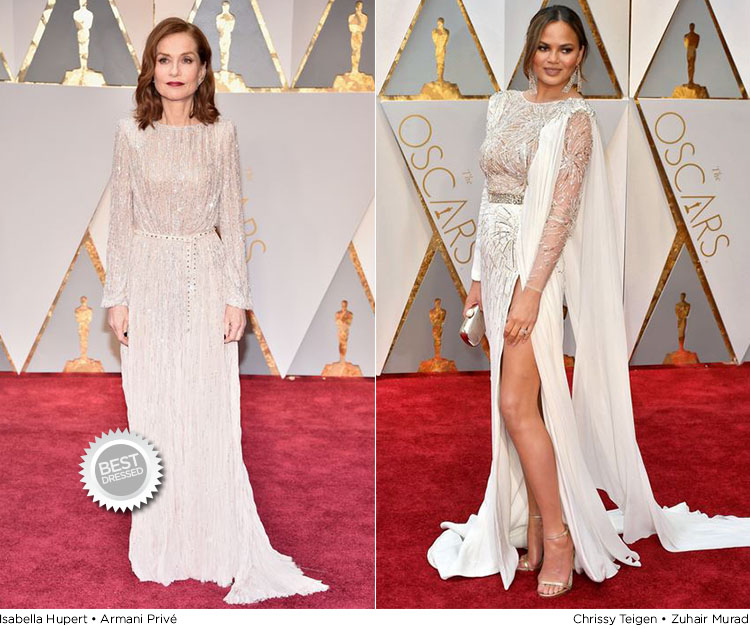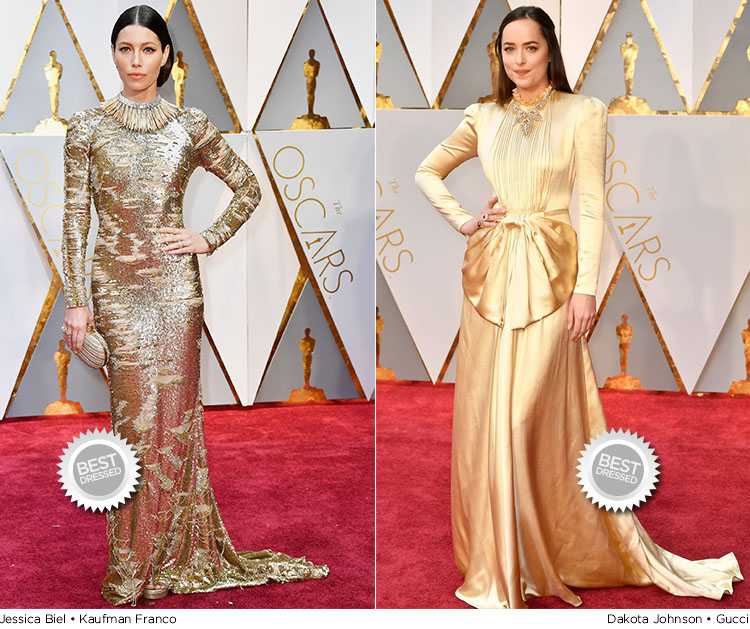 There's also been a big movement to bring the necklace back as in statement necklaces. Well, it worked with Karlie Kloss, Jessica Biel in Tiffany jewels, Dakota Johnson, and Tariji P. Henson stunning these showstoppers. Don't forget, many of these lovely ladies are paid HUGE sums to wear these gowns and jewels.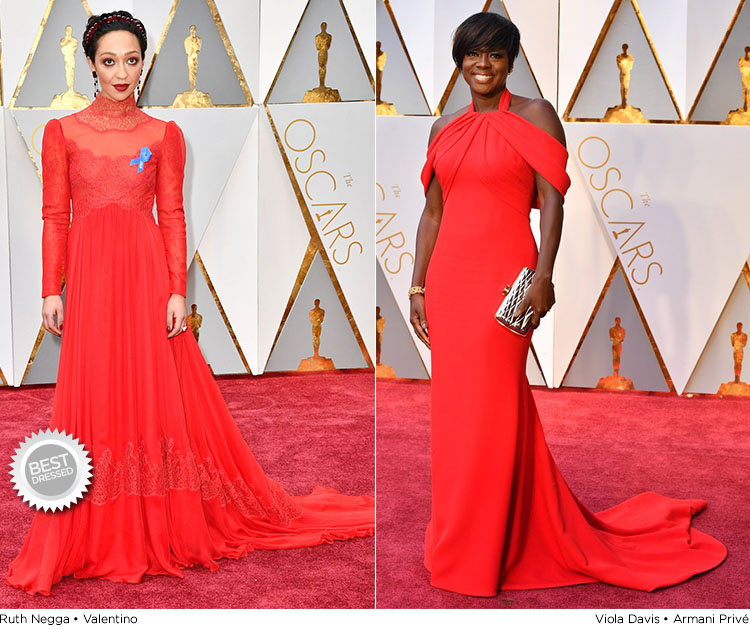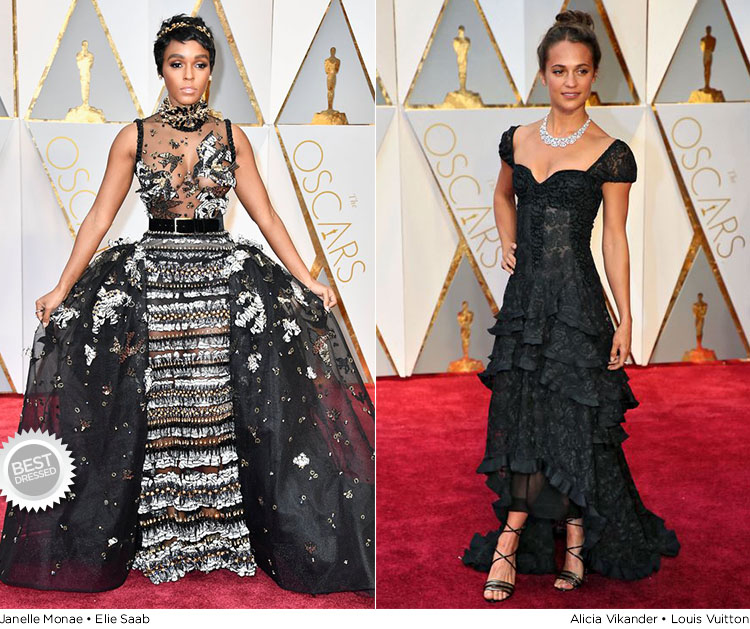 Velvet was another stunning trend. Michelle Williams in Louis Vuitton and Busy Phillips in an Elizabeth Kennedy Couture gown (and I said she was the one to watch weeks ago). Both of these actresses literally crushed it for me along with Tariji P. Henson.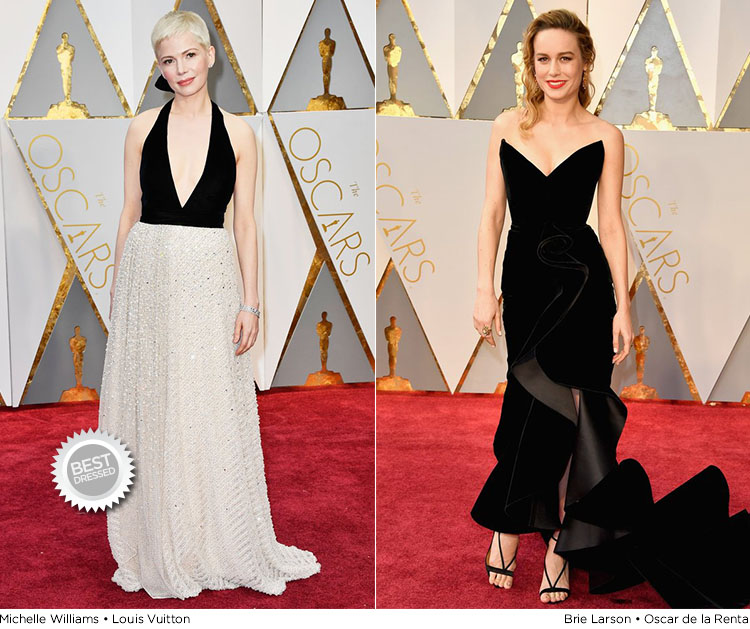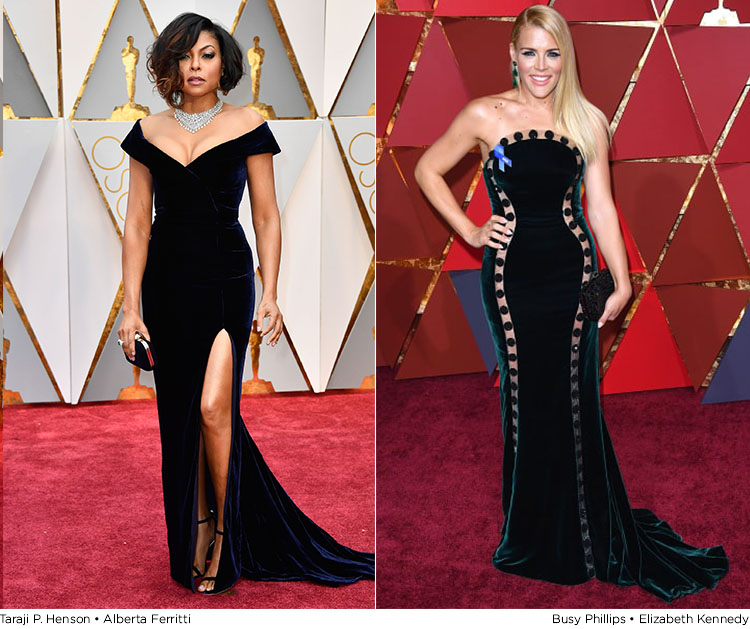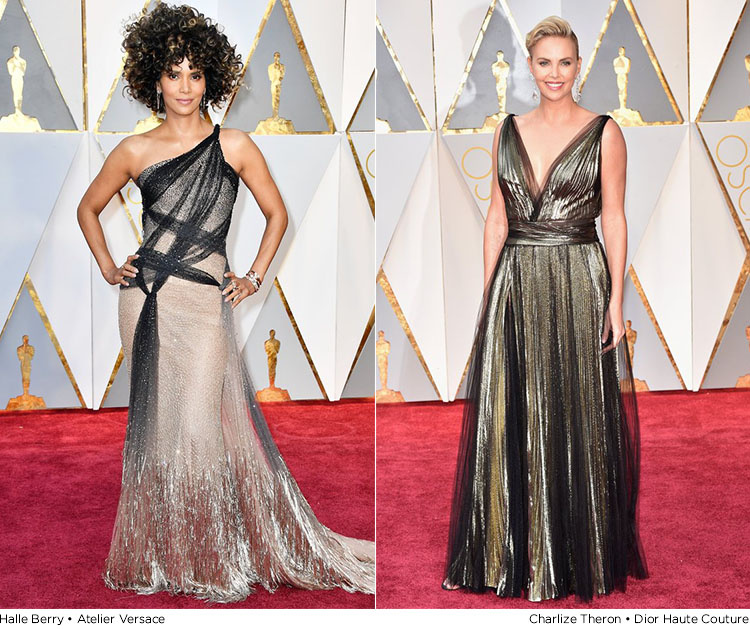 Halle Berry, Charlize Theron, and Scarlett Johansson all looked beautiful but were not necessarily in their best looks with Hallie Steinfeld a subtle contrast in a very age appropriate, ethereal Ralph & Russo.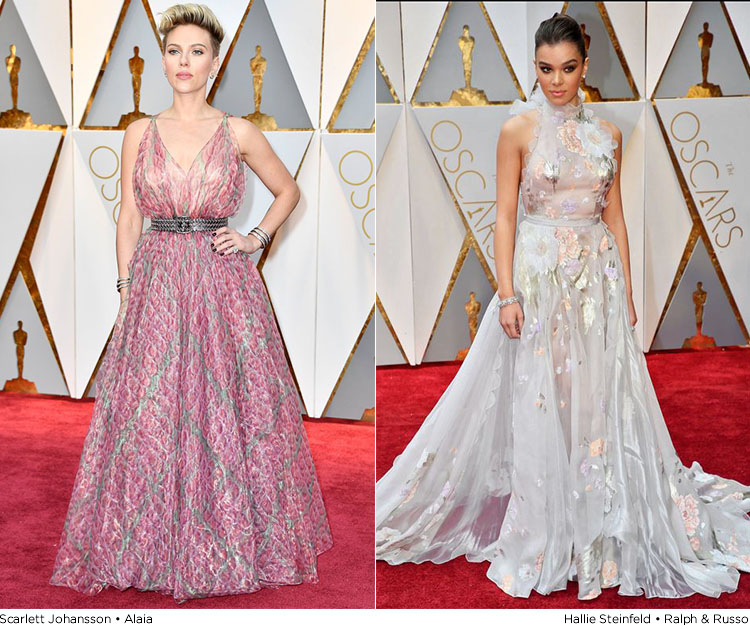 Perhaps the best accessory of the evening was the subtle Planned Parenthood logo pin on Emma Stone's gown and Dakota Johnson's clutch. That was the best style statement of all.
Live From My Opinionated Laptop. Go ahead. Tell us what you think. Who were your best dressed?
NJ Goldston, The Brunette