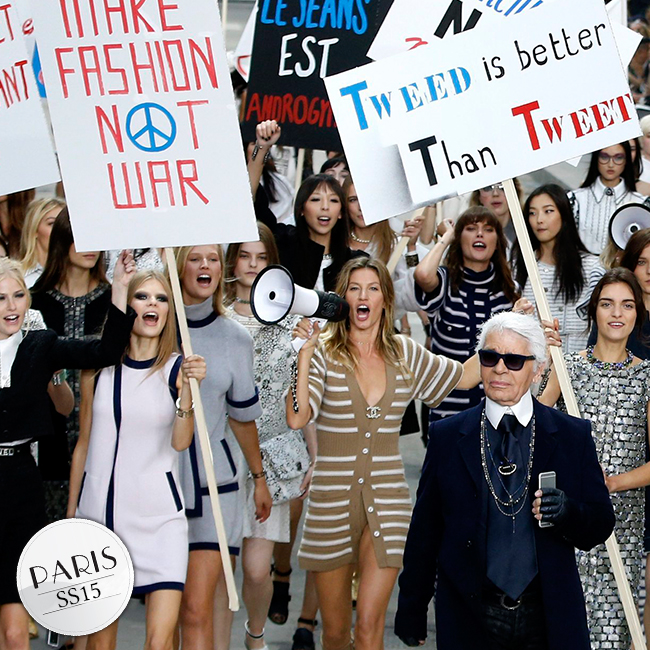 Paris Fashion Week is almost winding down so it's time for me to opine. Here's the almost last word on some of the highlights and trends including Chanel. See if you agree. By the way, there's always the popular editorial looks versus reality. The highlight is always the Chanel show whether you love the fashion or not. Many loved the show but others thought the fashion was just a rehash. Read on to form your own opinion.

But, kudos to Karl. Once again he is of the moment. This time, there is no denying, it's about, and we are guilty as charged, blogger-obsessed street style. We're all, you and us, mesmerized by it and it seems to have reached a fevered-pitched. Lagerfeld is always there. Anticipating and translating the moment at just the exact time. This time it was "Boulevard Chanel." Hey life's a show. Now, it's a show designed for the streets and Tommy Ton.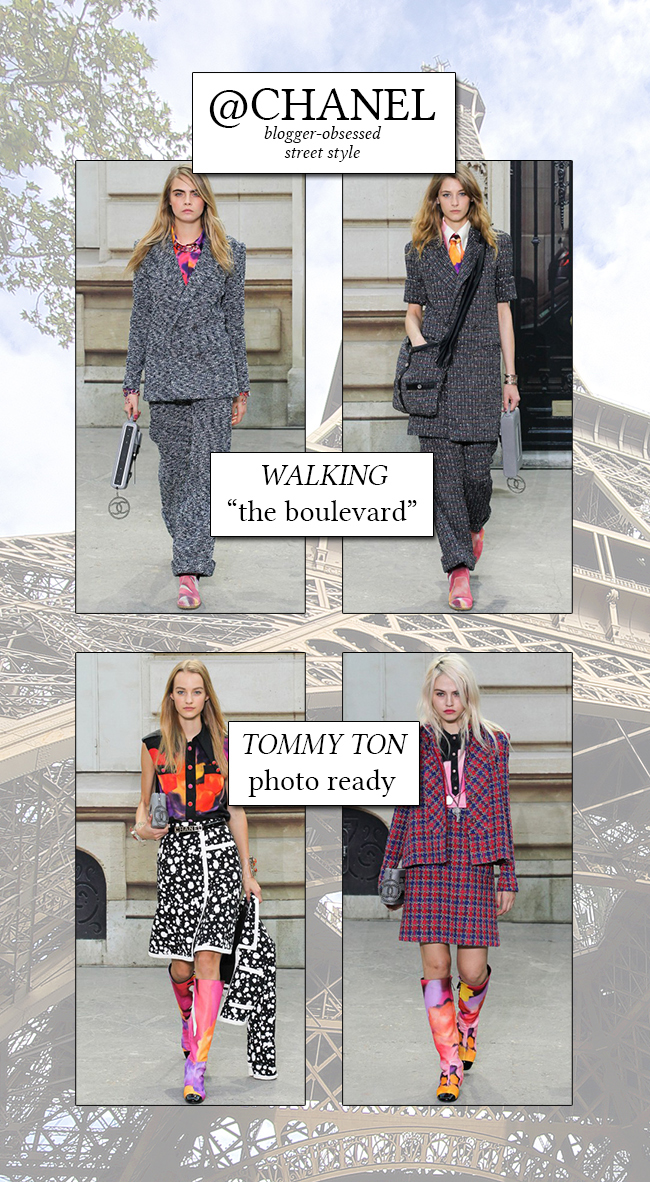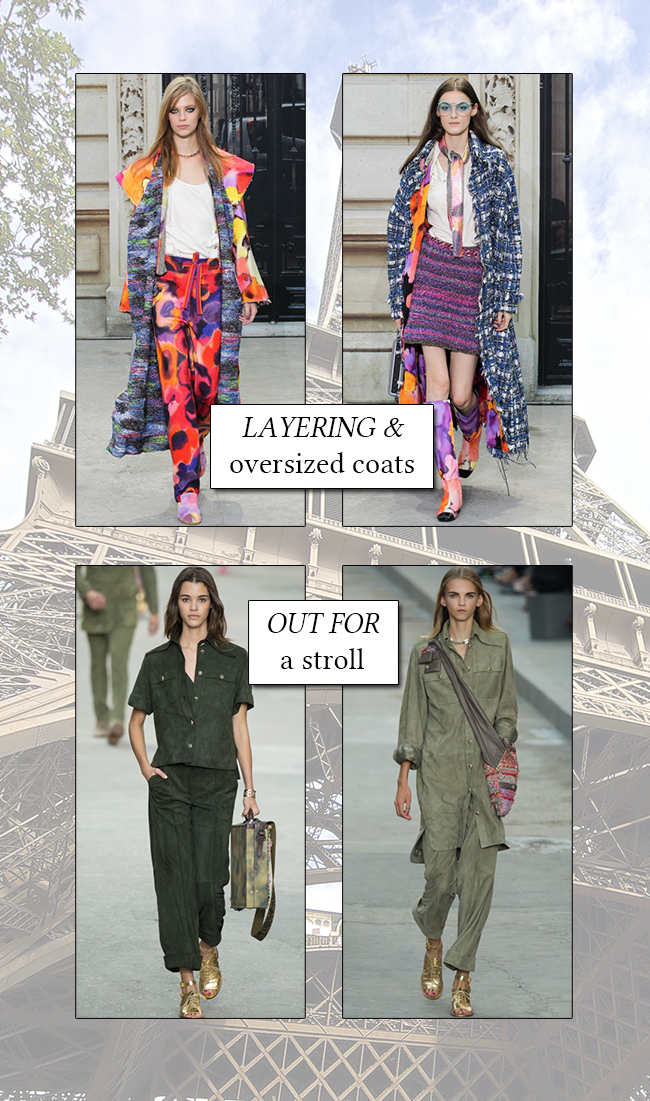 Outwear and slouchy streetwear are what it's all about so Karl tapped into the moment.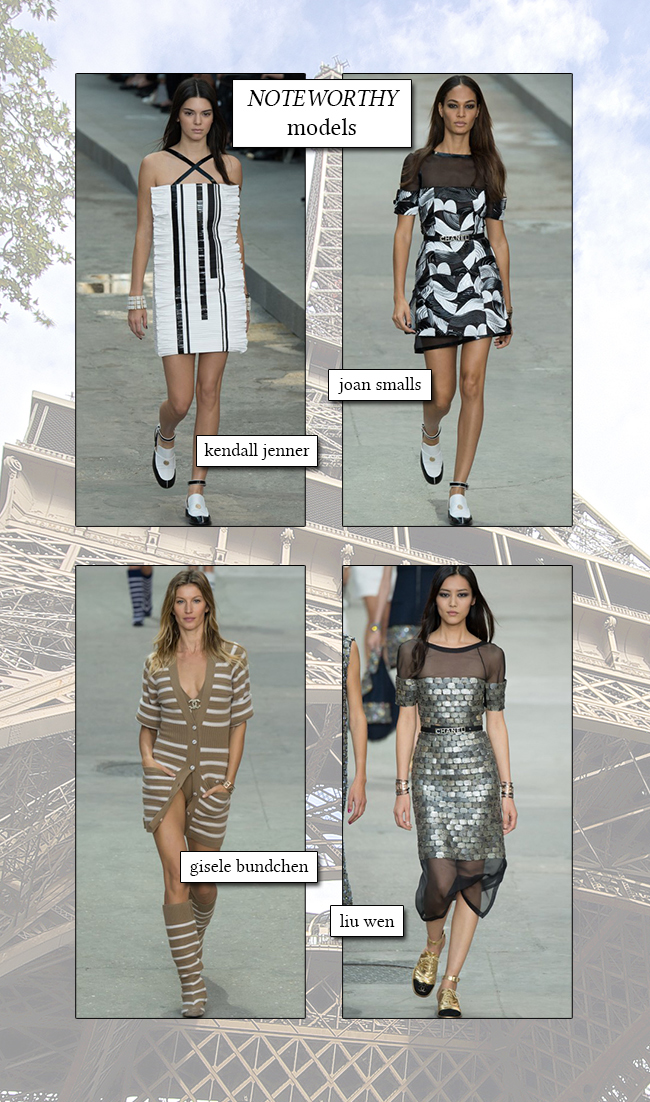 What's a show without some of the most famous models? Even Gisele came out for Chanel.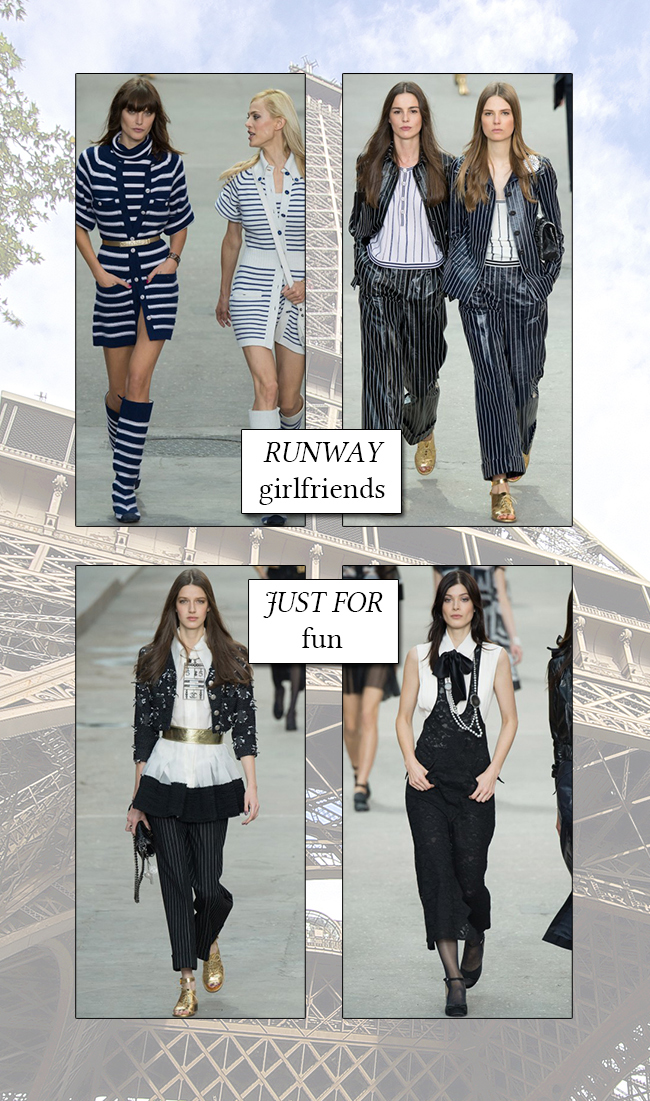 Models marched down the "boulevard" as singles, in pairs and en masse.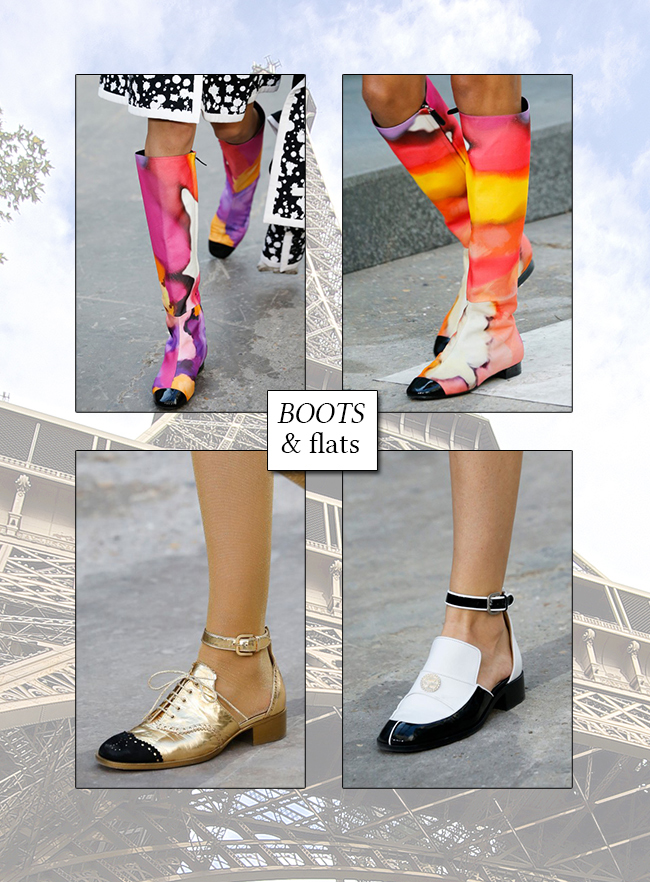 What else should you be wearing if you are out and about but boots and flats especially if there are little puddles on the runway?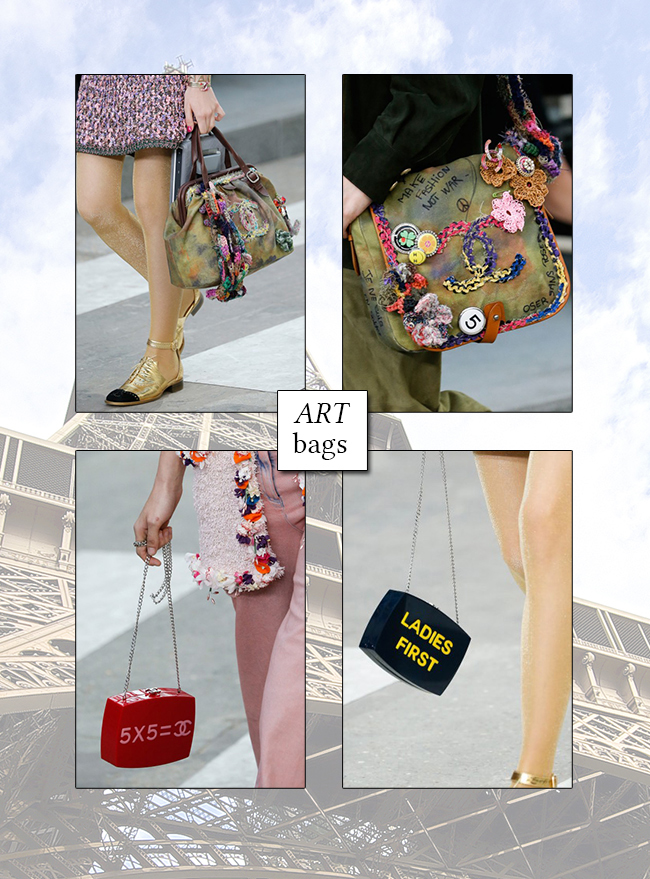 They were such a success for FW14, why not expand on the look? This time messenger bags (which are back in a big way) and more were added to the lineup for SS15.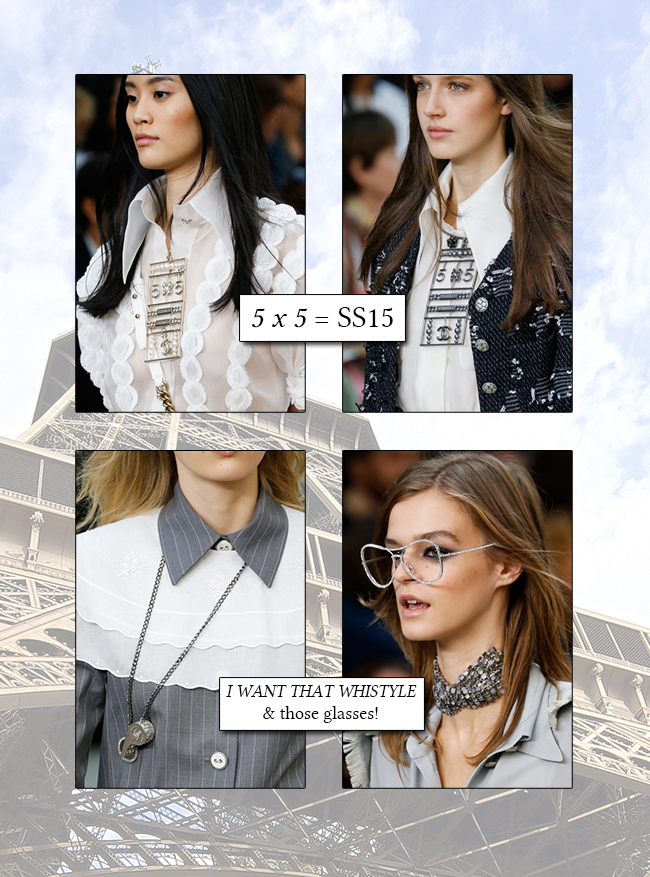 Another round of coveted accessories that are sure to be showing up all over.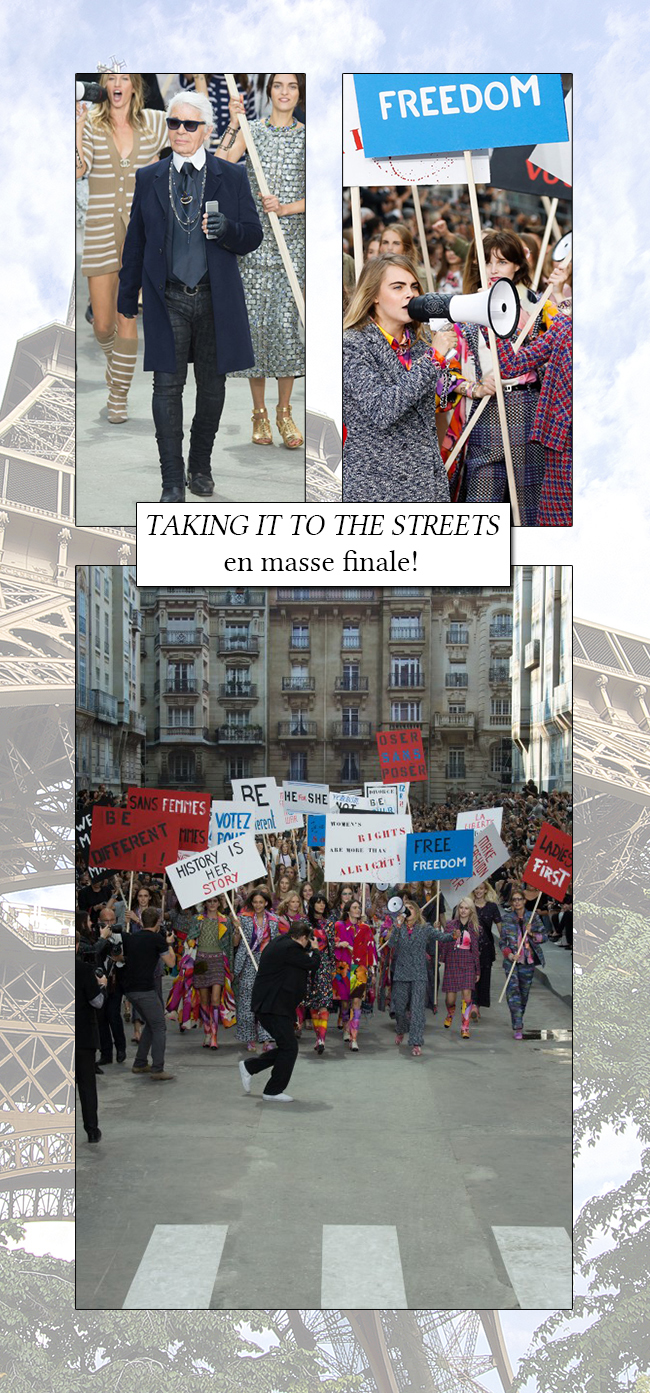 There is no doubt. Karl Lagerfeld is the fashion impresario of out time. No one knows how to deliver a better show to make us more obsessed than ever.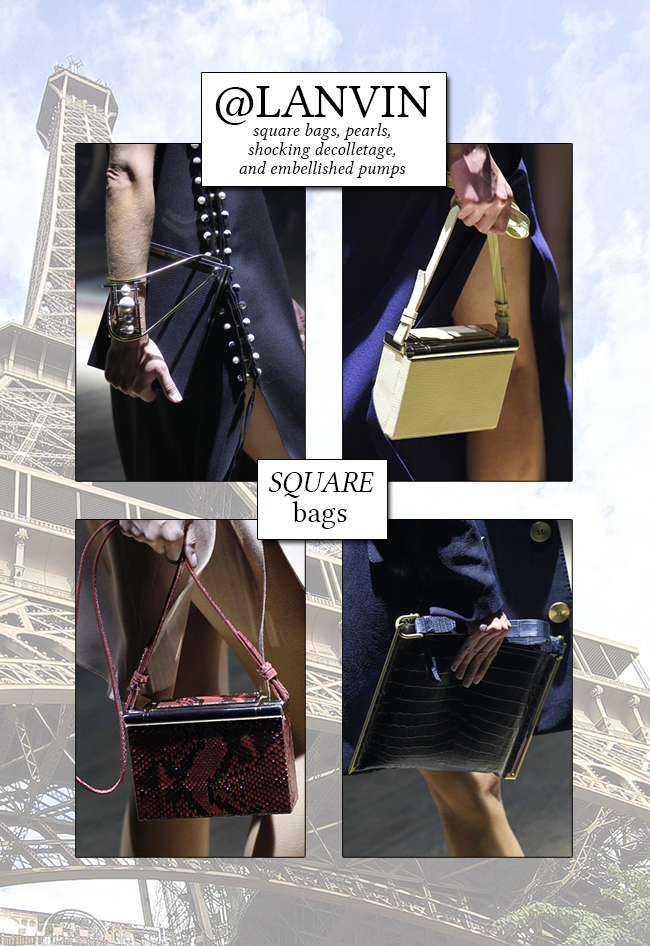 This was an important collection in so many ways as Alber Elbaz pulled key elements from the past and his body of work to celebrate the incredible arc of 125 years in Lanvin history. He honed in on square bags and shocking decolletage. The big question was will you or won't you?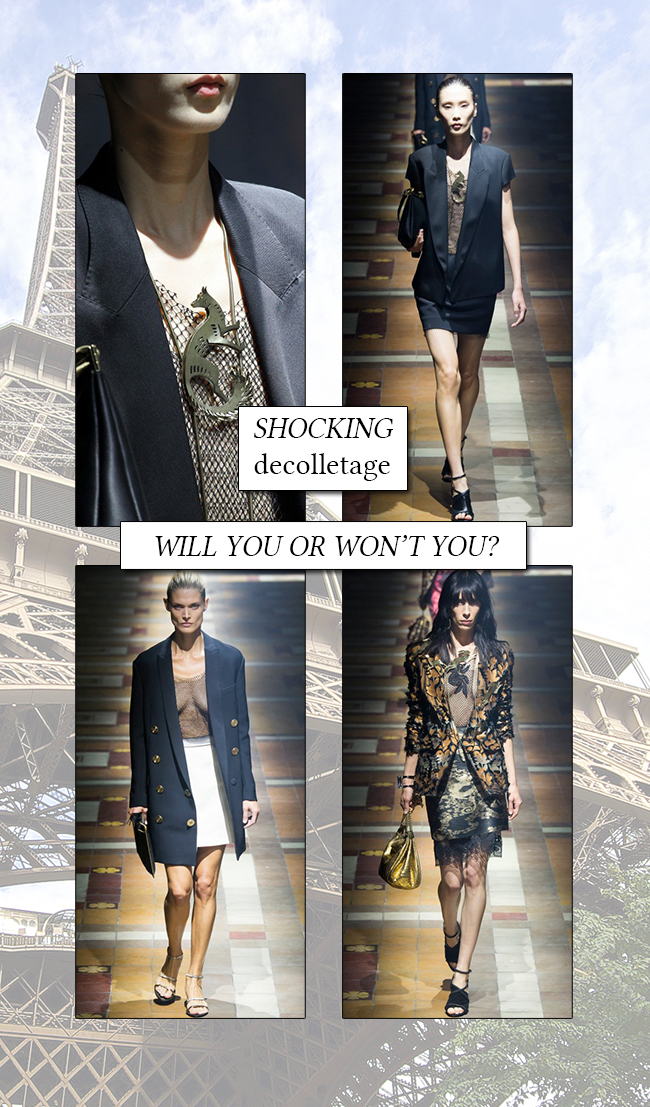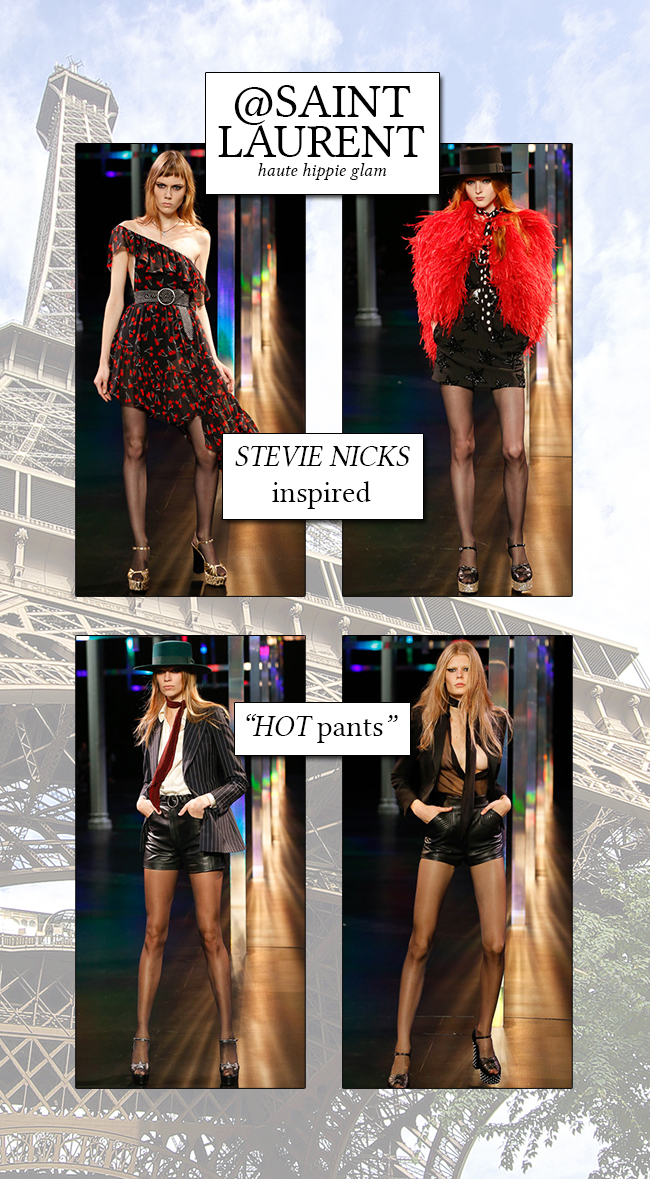 Well, if you are child of the 70's you might recognize looks that you worn clubbing, to a Fleetwood Mac concert, or if you're from LA, on the Sunset Stripe. Saint Laurent has so many groupie , although this may seem a little like SL redux, it's going to sell, sell, sell.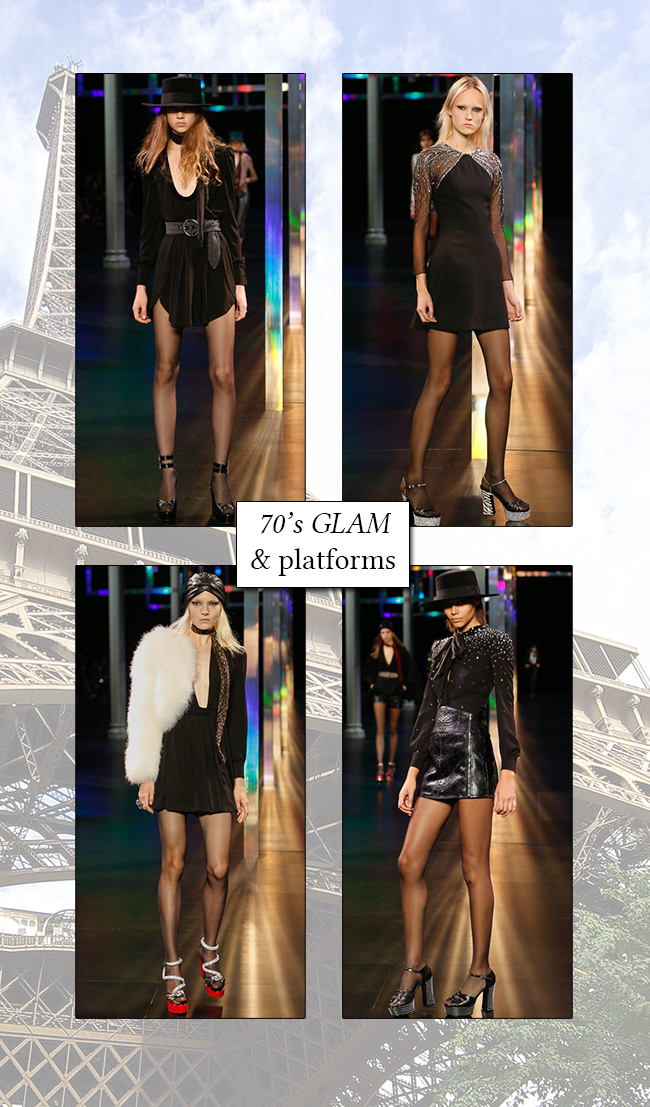 Will you sign up for more disco dresses, platforms, scarves, and "hot pants?"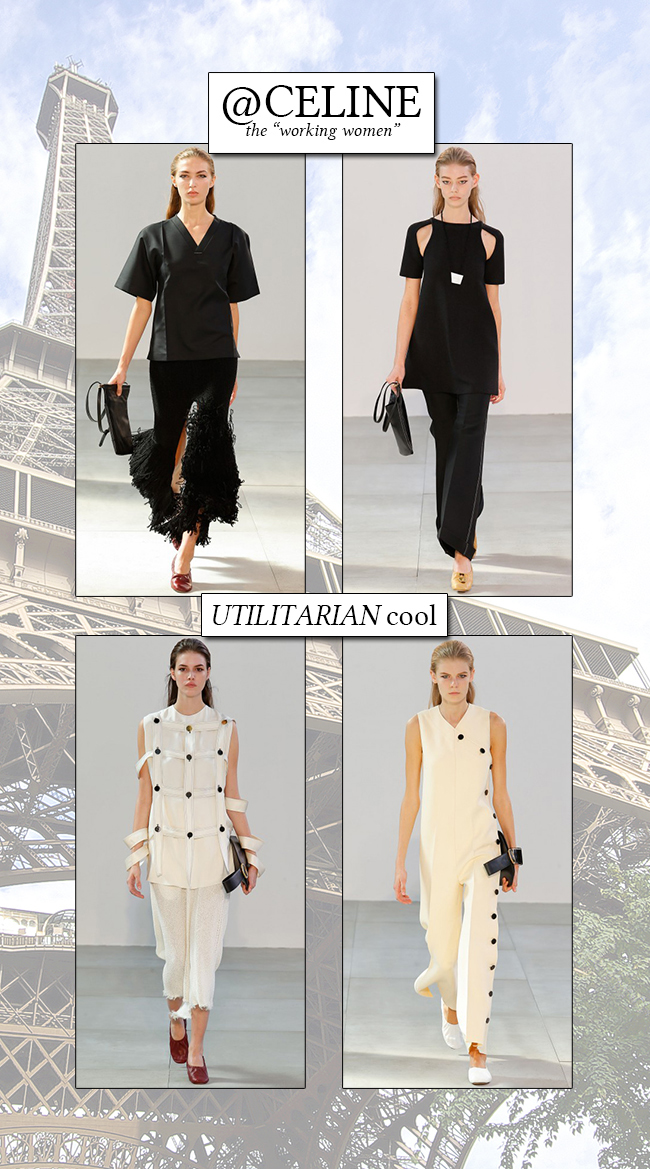 There's a reason Celine is so popular. No matter your role in life or the type of work you do ,we're all multi-taskers from from mommy, working women to significant other, it's easy and stylish in Celine.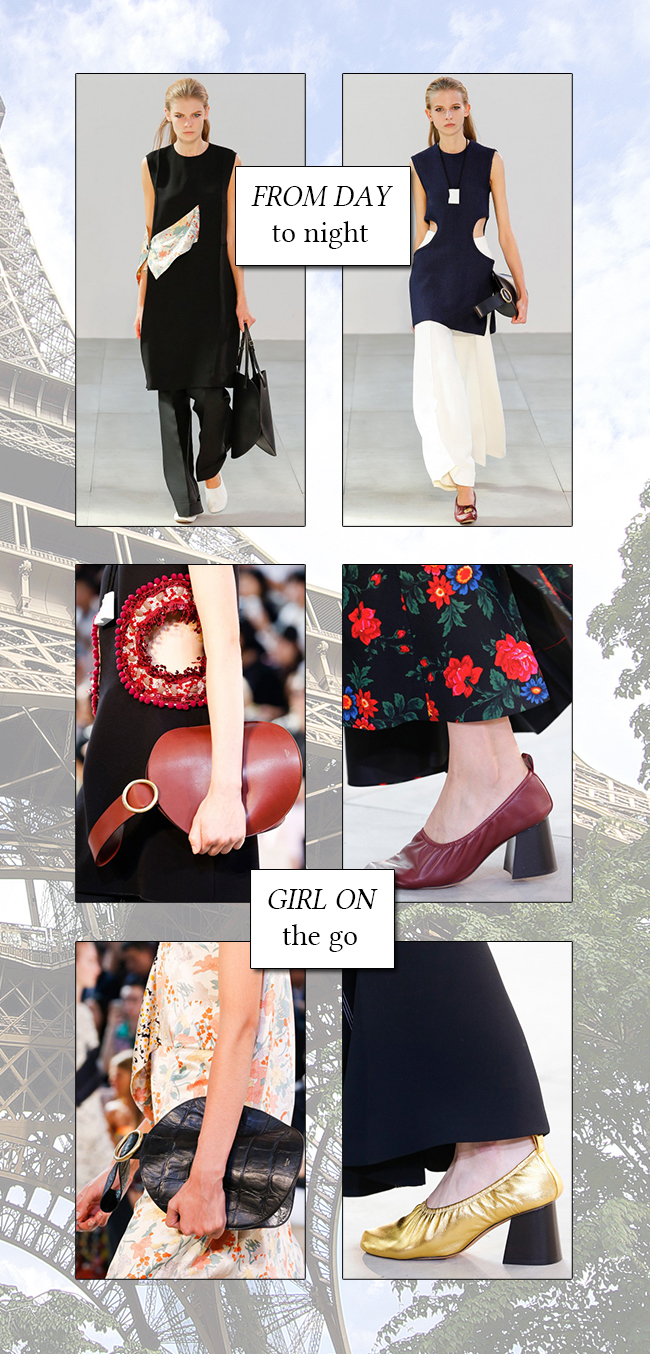 Celine accessories from shoes and bags were for the girl that's on the move. I always love a stacked heel. I especially love it better when it's paired with an elegant upper. So get moving.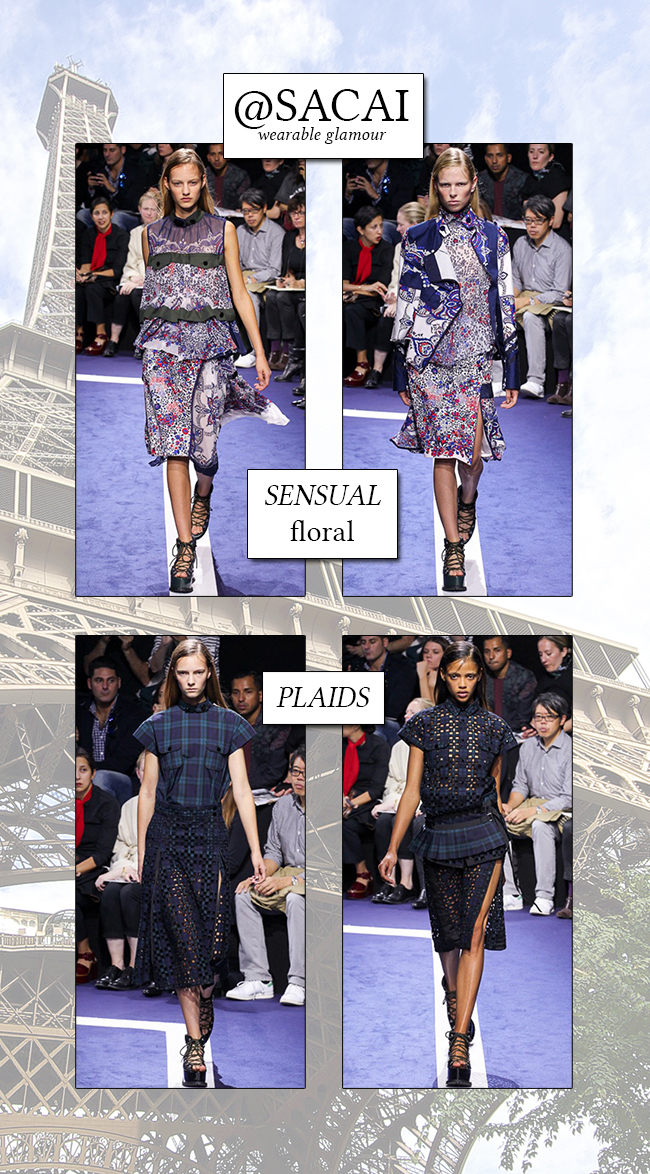 I'm a HUGE Sacai fan. She just gets better and better in my book and I lover for her utilitarian but modern twist with a power-packed punch of glam. Besides, when you wear her looks, you're just as unexpected and unique as what she creates.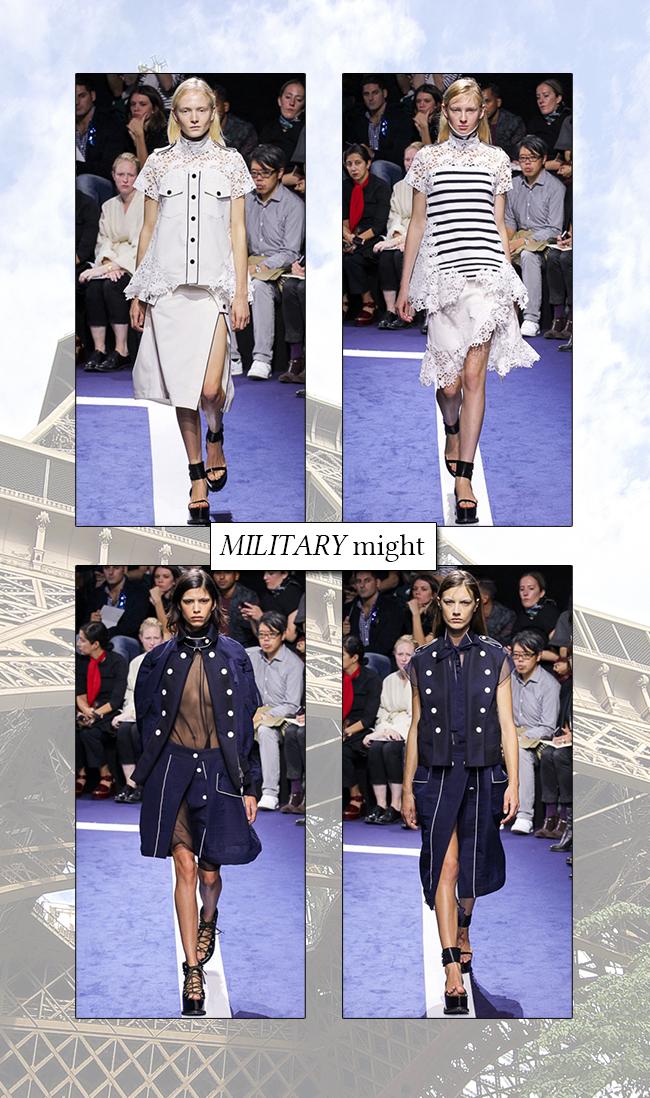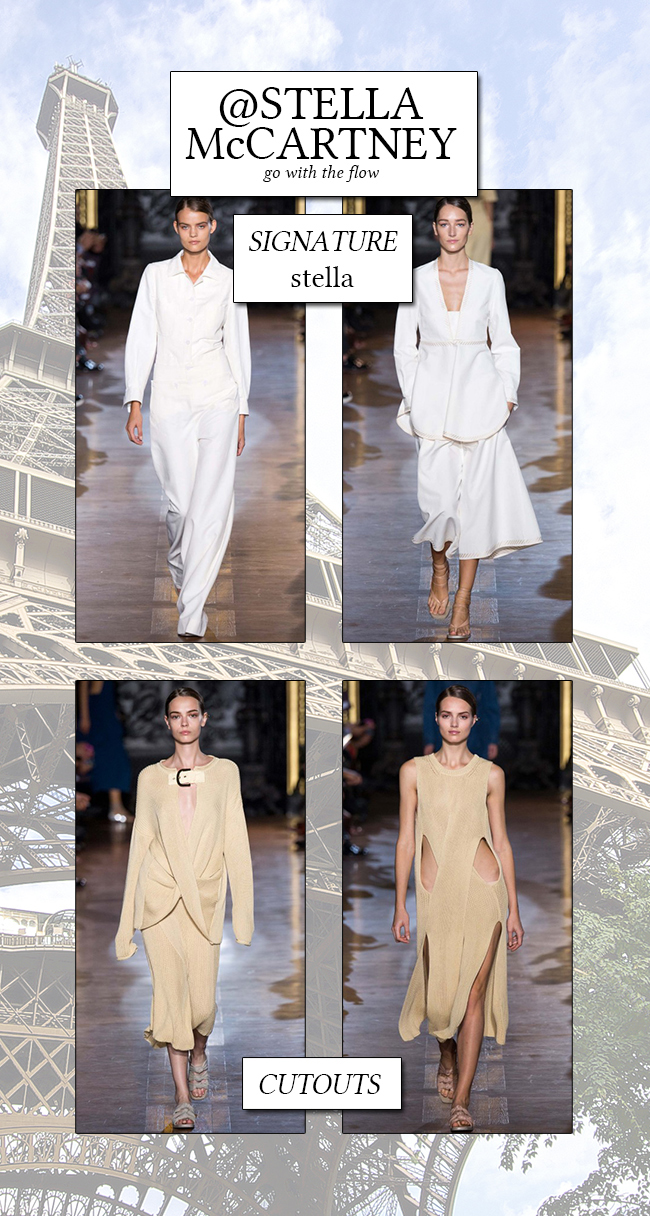 Feels like a hot summer day for Stella McCartney. She's abandoned some of her signature silhouettes for beautiful dresses that billow but still have an element of surprise. The fabrics and mix of transparency with strategically placed reveals make a new kind of sexy statement.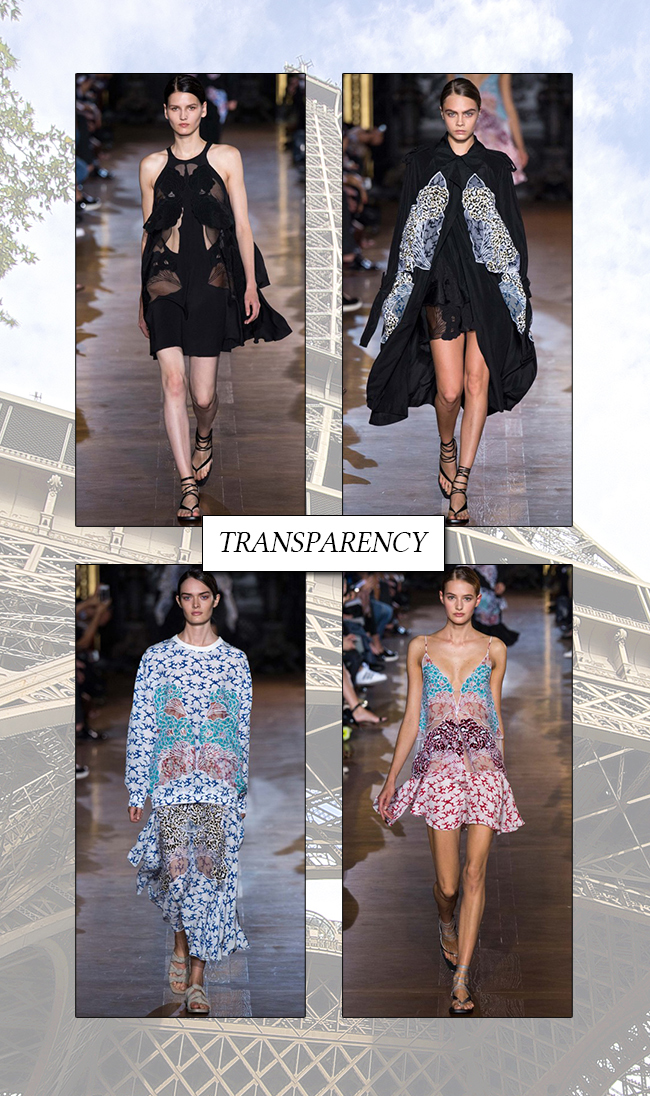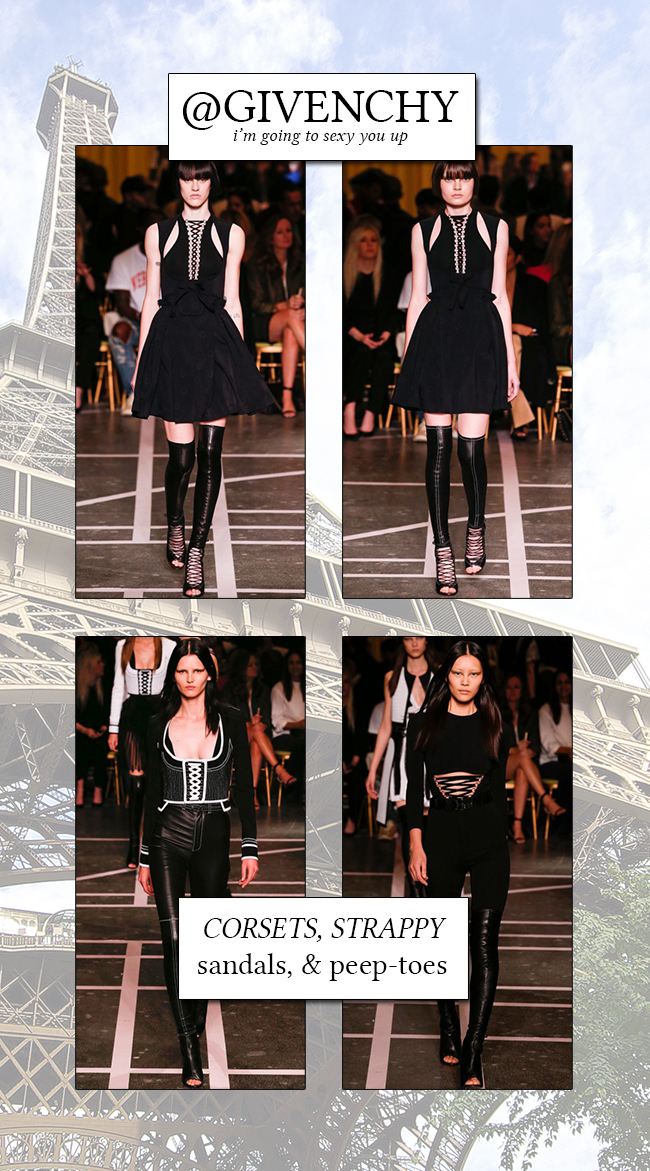 We got the message. Riccardo Tisci delivered it loud and clear. It was a sexy collection and. Maybe it even had a drop of S & M mixed in but it's sure to rev a lot of motors as he mixed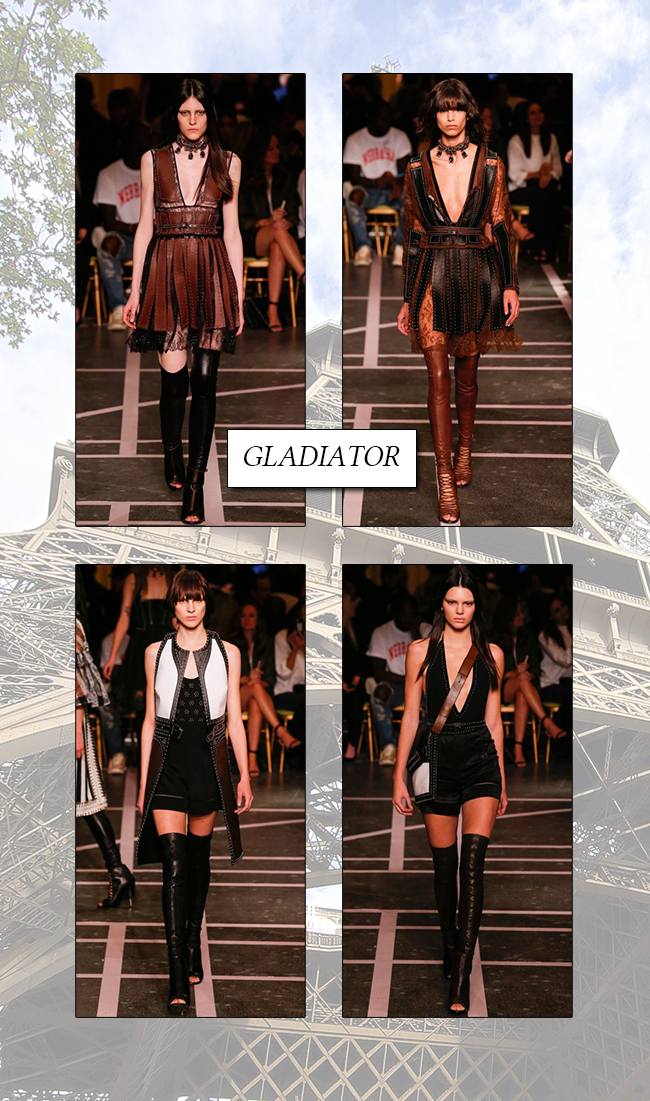 So what type of girl are you? A Tommy Ton street style poster-girl? Free flowing? On the move? Something else after the sun goes down as in "Color Me Badd? I think you can be anything you want to be. And that's the whole point.
xo
NJ Goldston, The Brunette