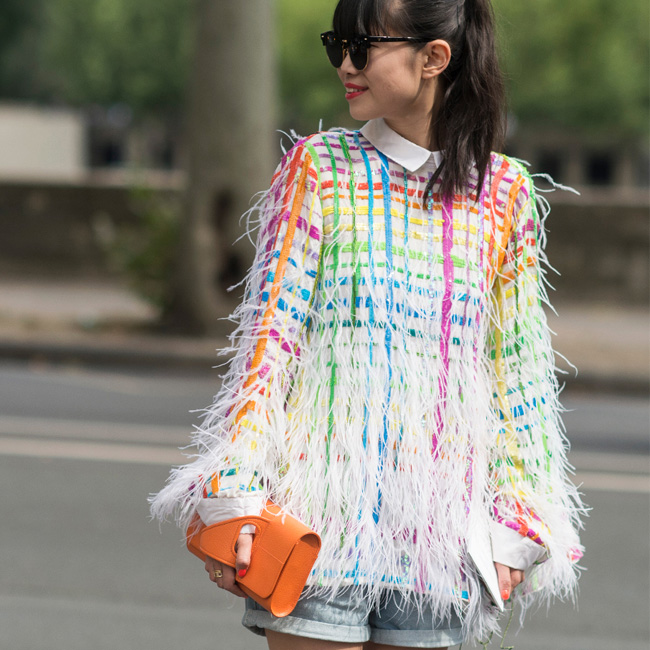 Our favorite part about any fashion week? The street style, of course! And this week at the Fall Paris Couture shows lots of lovely ladies really brought it to the streets as they ran from show to show! We've rounded up some of our favorite looks we spotted over the last four days in Paris and a few trends you can use for inspo no matter where you live.
Summer in Paris is the perfect locale to take out some of the frilly, ruffled looks that marched down the runway ages ago plus add a a lots of pretty pastel colors. A great way to look feminine and cool in any heat wave. Don't forget the right strappy sandals to complete the look.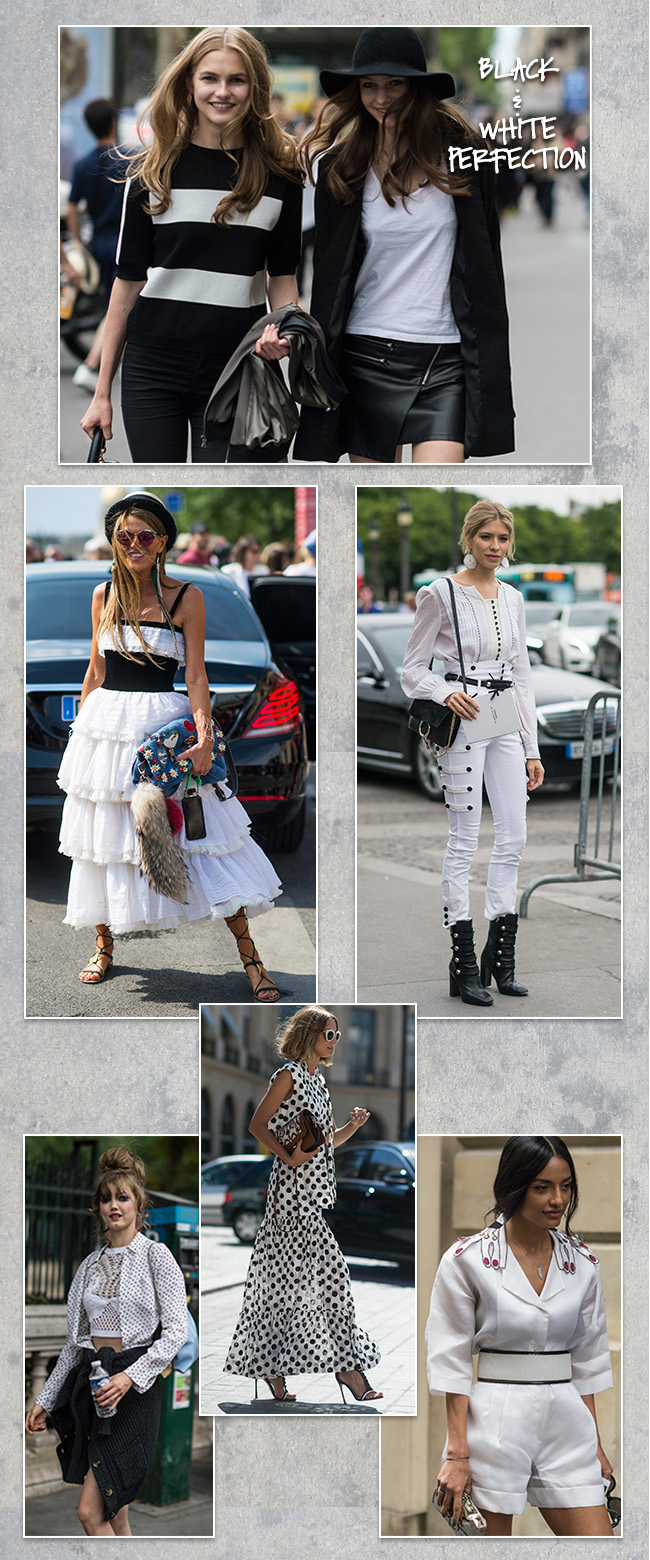 You can never go wrong with black & white (or rather white & black). This combo is timeless and oh so chic! Love love love! This year do it with bold polka dots, dressy shorts, and even white denim with just the right black boots and an elegant cross-body bag.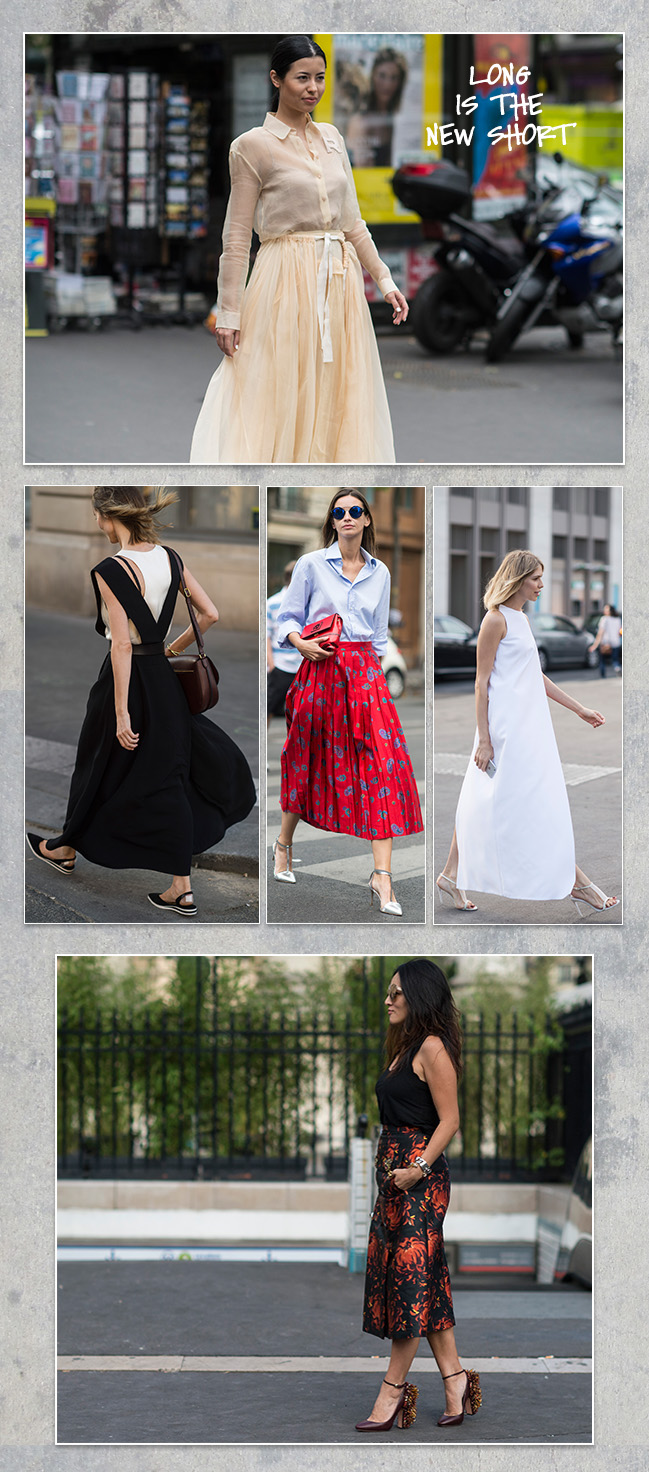 Last but trending almost everywhere, long has become the new short! The hems of skirts and dresses have gotten longer, not shorter, and designers have started playing more with this new silhouette. We personally love the new spin on things! So what do you think? Any of these looks inspire you?
xo,
-The Blonde & The Brunette Team
photo credits: BFAnyc.com