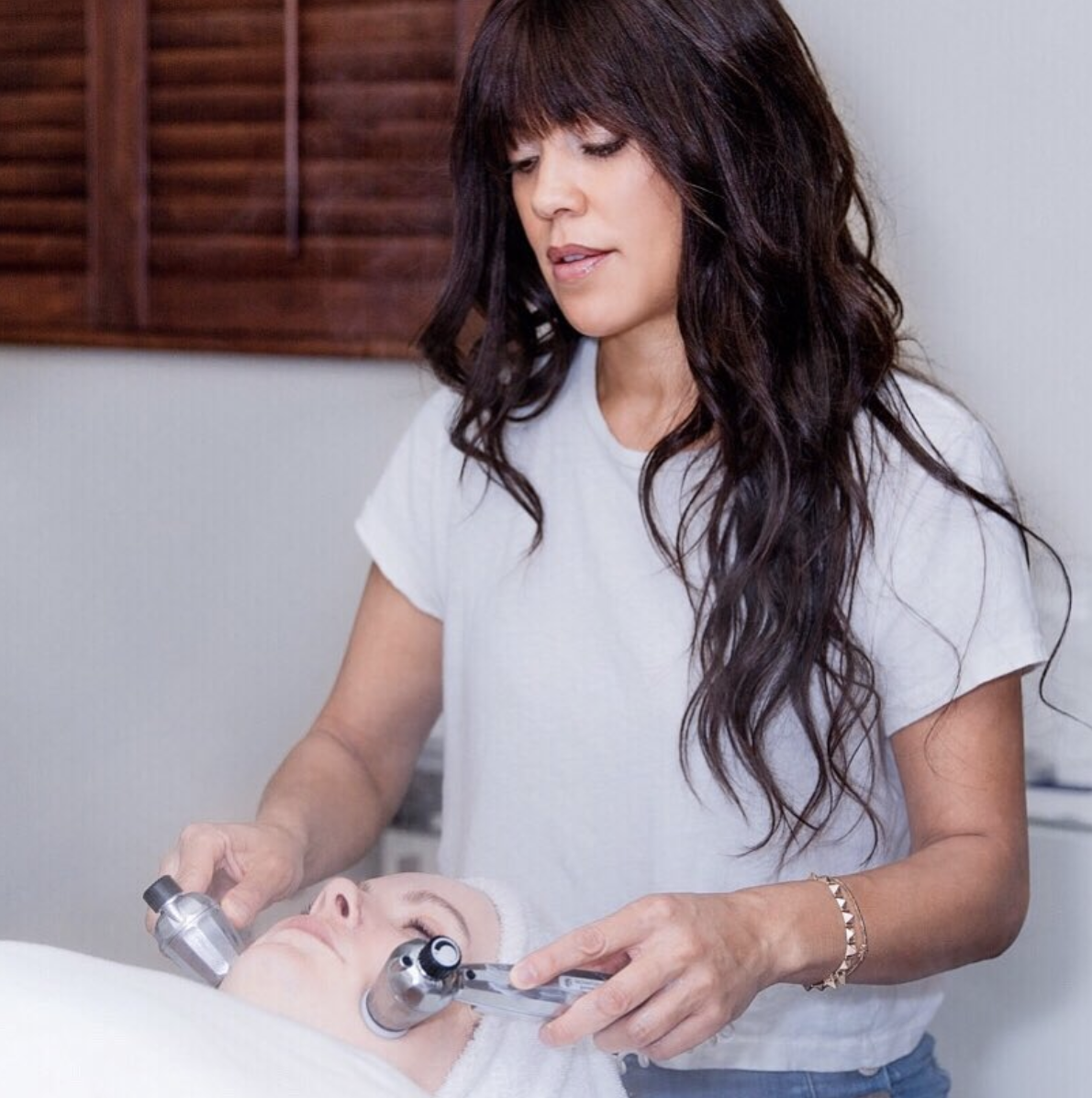 If you don't know about famed skin guri Shani Darden, this is your moment. Considered the secret behind some of Hollywood's most flawless faces, expert esthetician Shani Darden sets herself apart with her results-oriented approach to skin care. Using simple, yet effective solutions, Darden has earned her client's trust and respect in a town where beauty, health, and wellness standards are high or rather a daily obsession.
The tipping point was in 2013 when Shani launched her eponymous, much talked about skin care line. Developed after years of clinical expertise and training in the latest skin care innovations, Shani developed Retinol Reform with real people in mind. It's also some of the most famous faces in Holywood's go-to skin secret along with Darden's custom treatments. We sat down for an exclsuive interview with Darden where she revealed some of her skin secrets and details on her favorite treatments.
1. Most popular things people ask for when they come to see you?
Our LED Light Therapy and light chemical peels!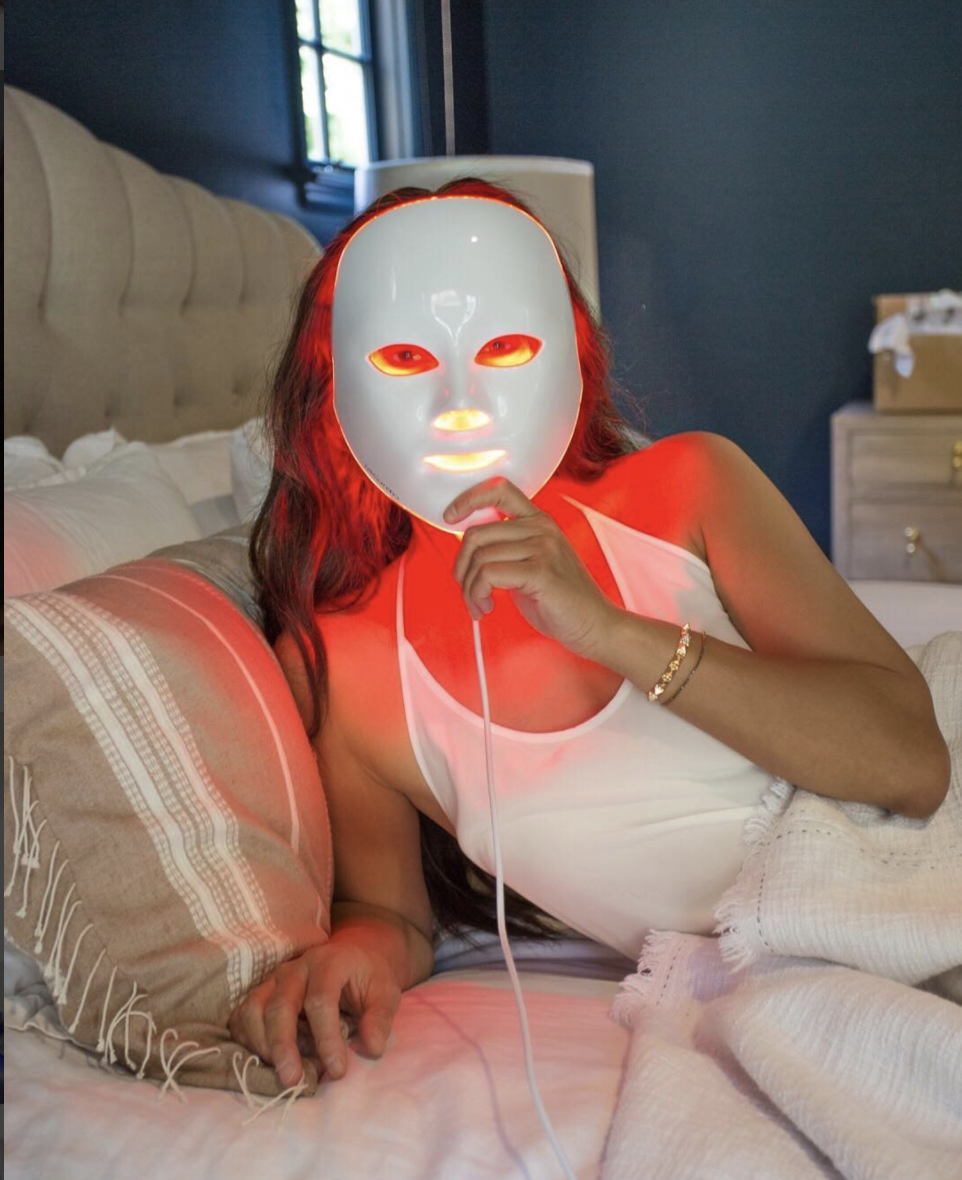 2. How often should people get facials ?
Once a month is great to keep your skin clear and bright.
3. Please tell us about your texture reform because people get a bit nervous when it comes to retinol creams.
I formulated Texture Reform to be a gentle retinyl palmitate serum. It doesn't cause the peeling and irritation that some prescription retinols can. It boosts collagen in the skin, reduces fine lines and wrinkles, minimizes pigmentation, and can even help with acne! It has aloe to soothe the skin and Sodium PCA to help the skin hold on to moisture.
4. Tell us about your new salon that's coming next spring what can we expect?
An amazing interior designer is working on it, and I couldn't be more excited!
5. What are your favorite drug store products ?
I love the Garnier SkinActive sheet masks for hydration. They contain half a bottle of hydrating serum!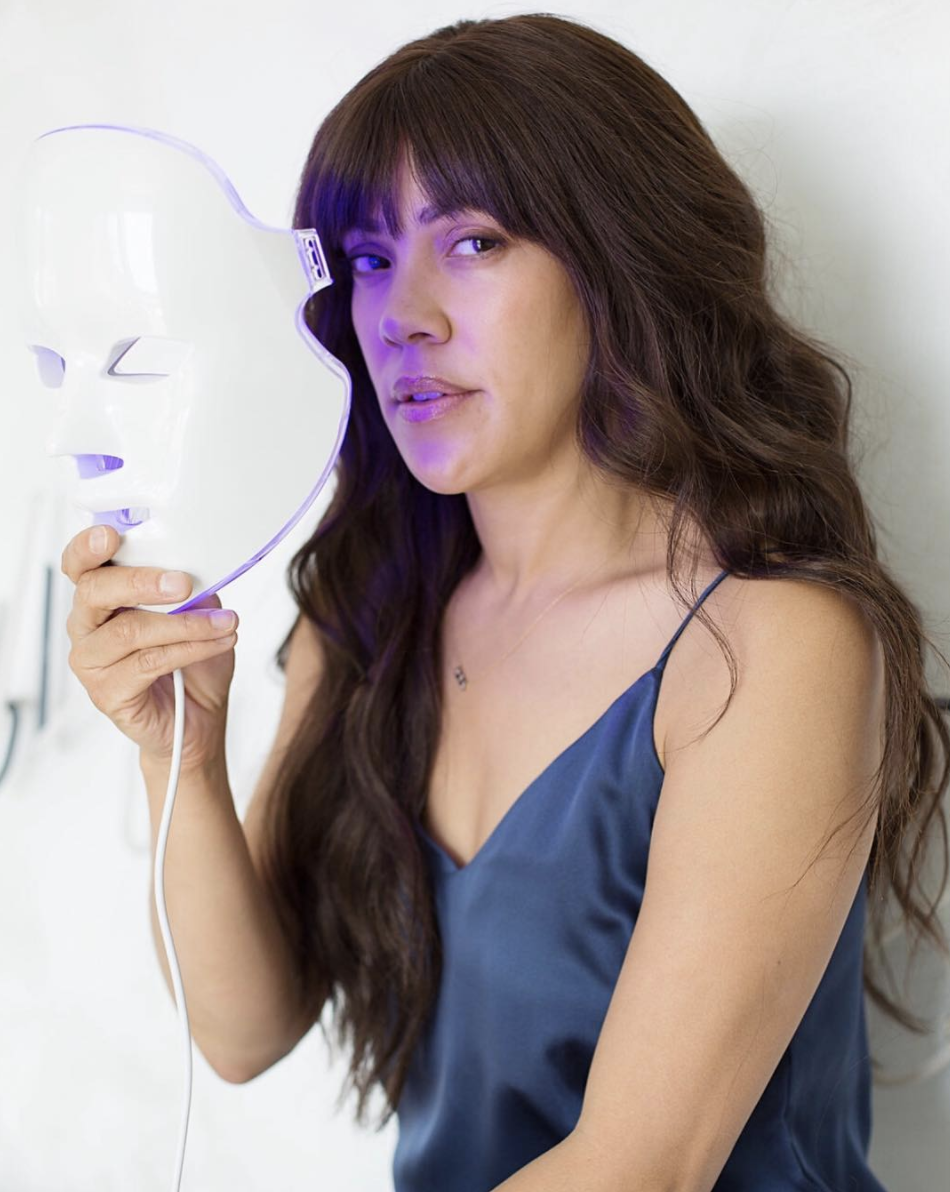 6. What are your favorite products that you splurge on?
I love my Deesse Pro LED Mask. LED is such an amazing treatment to boost collagen and reduce the signs of aging. It also boosts circulation to give you an amazing glow.
7. What is your go to moisturizer?
I have a new moisturizer coming out, the Oil-Free Daily Moisturizer. It's super hydrating, yet lightweight, and everyone can use it!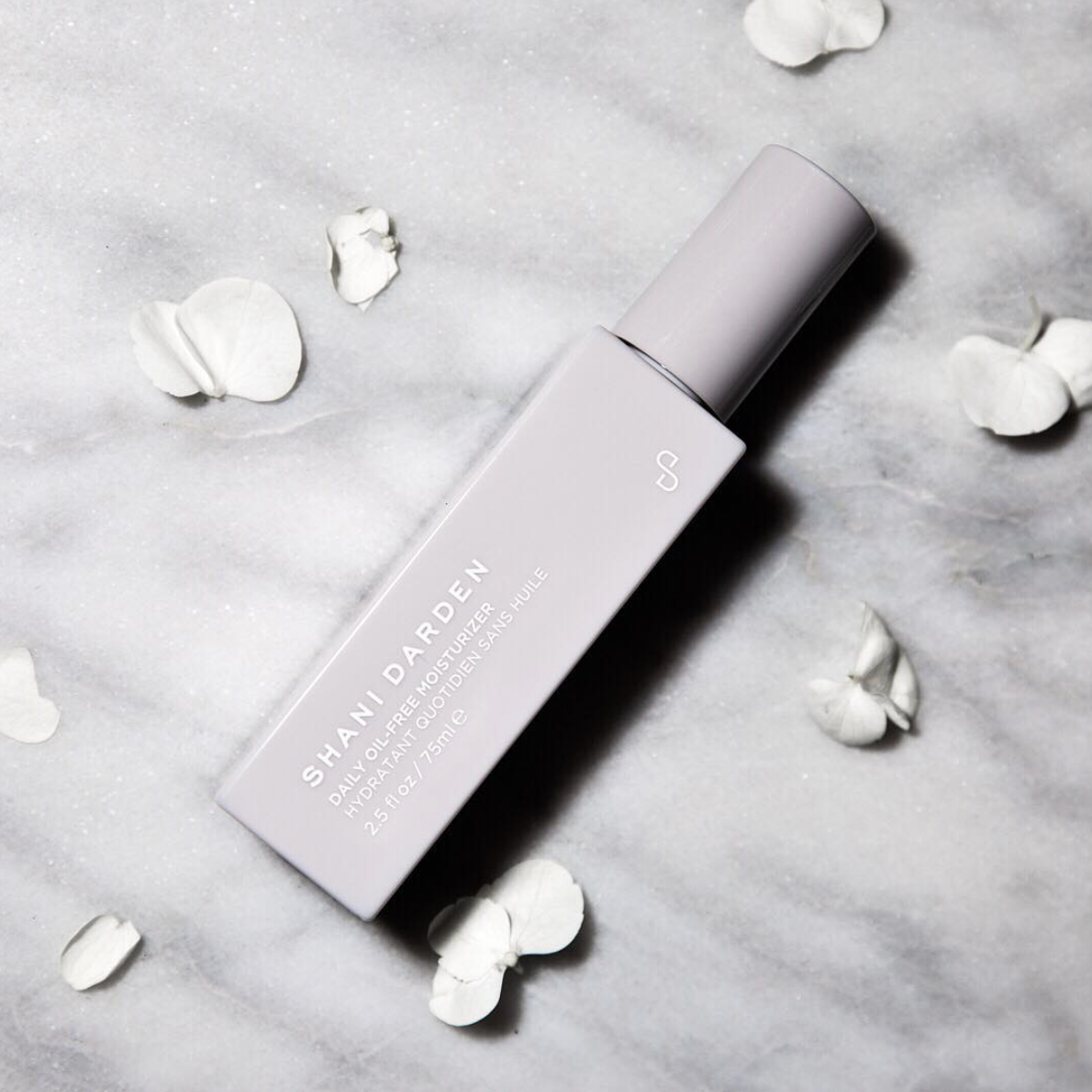 8. We know that you do lots of celebrities but if they have to look amazing for a special night or red carpet that same day or night, is there a special facial that you do? What is it?
Microcurrent is a great treatment to tone, tighten, and lift the skin. Oxygen therapy is always great too, because it helps products to deeply absorb, so your skin is really plumped up and firm after an oxygen treatment. My clients love to use the Lightstim LED bed and facial panel before a big event too, because it really makes you look and feel amazing.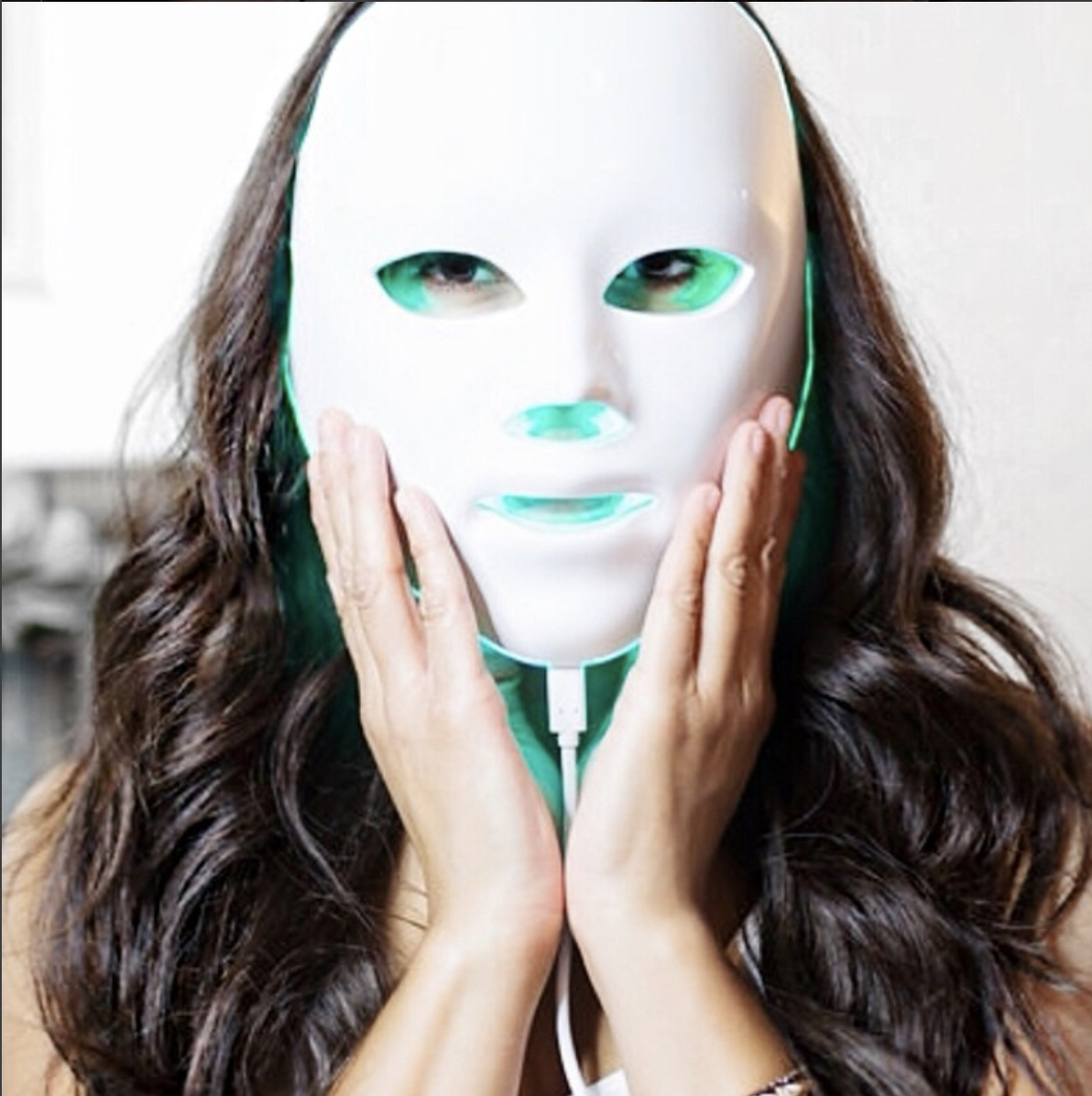 9. Please tell us how to get THAT glow?
Retinol, exfoliation, hydration, sunscreen, and LED light therapy are the keys to glowing skin!
10. What's the one product you can't live without?
Retinol! It keeps you young forever. I can't live without my retinol. I use it every single night.
11. Do you think there are different rules for skin maintenance for people of different ages?
Yes and no. Less is more is my motto, and I really think that your skincare routine doesn't have to be complicated in order to work. If you're using the right products for your skin type, your skin is going to be balanced and healthy. So the most important part is taking the time to find the right products and listening to your skin to know what does and doesn't work. It's worth it.
12. Is it important to switch up your products once in a while or should people stick with what works?
I love to try new products. I have my mainstays, but I am always open to trying new products. Especially masks!
13. Can people with sensitive skin exfoliate?
Yes, but they may not be able to very regularly. If your skin is really sensitive, you can cleanse with gauze and the gauze will help to gently exfoliate.
14. Who's your favorite blonde? Who's your favorite Brunette? My daughter Lennon is my favorite blonde, and my daughter Phoenix is my favorite brunette!
With special thanks to Shani for sharing some of her skin secrets.
Julia Obst & NJ Falk