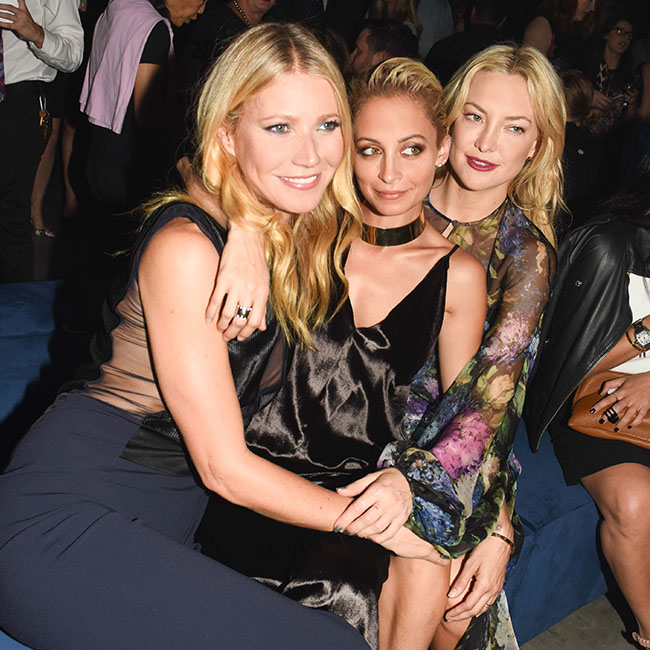 I touched down from Paris Fashion Week and quickly pivoted to attend the over-the-top La Mer 50th Anniversary Celebration of An Icon party Tuesday night at Siren Studios. With Gwyneth, Kate, Nicole, and Chrissy all in attendance, and as gorgeous as ever, it was an event that had all of Tinseltown talking. John Demsey, Crystal Lourd, and my pals Jamie Tisch, and Quinn Ezralow hosted a night to be long remembered. The brand turned the Hollywood photo studios into an under-the-sea experience, where guests rode seahorses, observed "swimming" mermaids, played with shark balloons, and took in performances from The String Theory (and they were amazing) and The Atomics who had the house rocking. Throughout October, La Mer has also enlisted tastemakers to kick off their new social media initiative, #MyLAMerStory. So follow along for special Instagram vignettes from Chrissy Teigen, Derek Blasberg (who I also saw again last night at his Bazaar Models book launch). For the record, I just put La Mer to the test in recent weeks, and I am not making this up, I've had a lot more compliments about my skin looking great.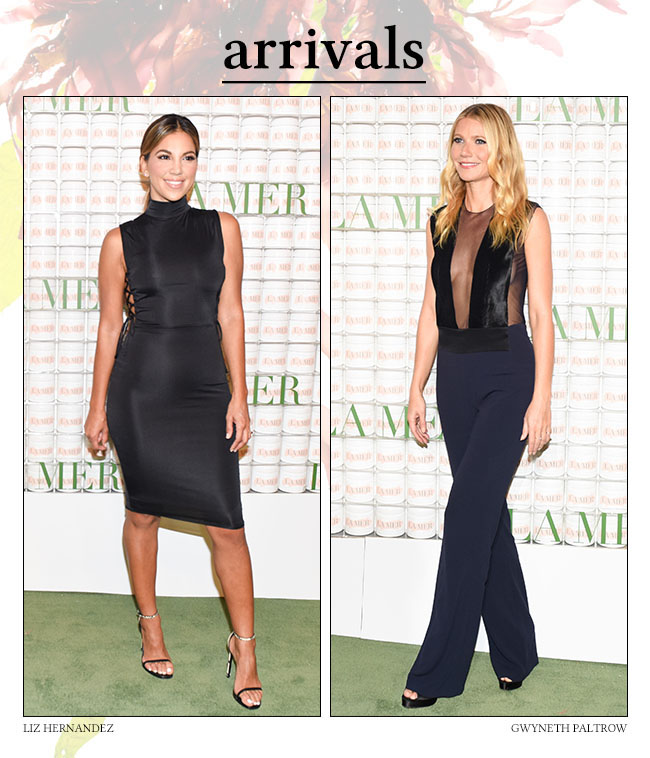 Of course, one of the best parts of any Hollywood party is the fashion. The fashion was also top notch. Trends included beautiful jumpsuits in black and white, slinky cocktail dresses, also in black and white, along with sequins that seemed to match the evening's color theme, and a few strong denim looks. Chrissy Teigen even debuted the tiniest baby bump while the deep sheer plunging V neckline on Gwneyth's jumpsuit had us all thinking we need one just like it.
I didn't get the jumpsuit memo so I went with a shimmering silver sequinned Kaufman Franco cocktail dress. It fit right in with the under the water theme and I plan to wear it again in about two weeks to another party!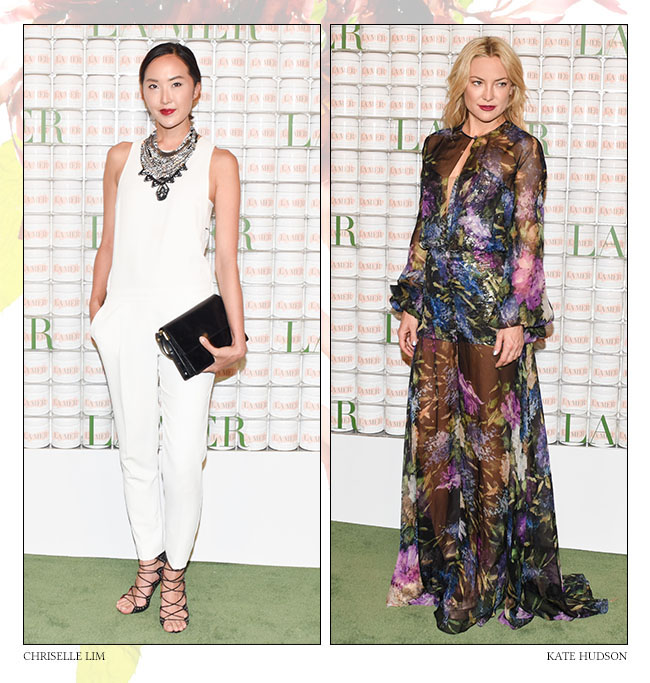 I also wasn't the only one who just return from #PFW, my fellow fashion bloggers and friends, Chriselle Lim, Aimee Song, and Erica Pelosi, who I was just hanging with in the City of Lights, also did quick wardrobe switches and showed up on the seafoam green carpet. I also seemed to have missed the strappy sandal memo. Rats!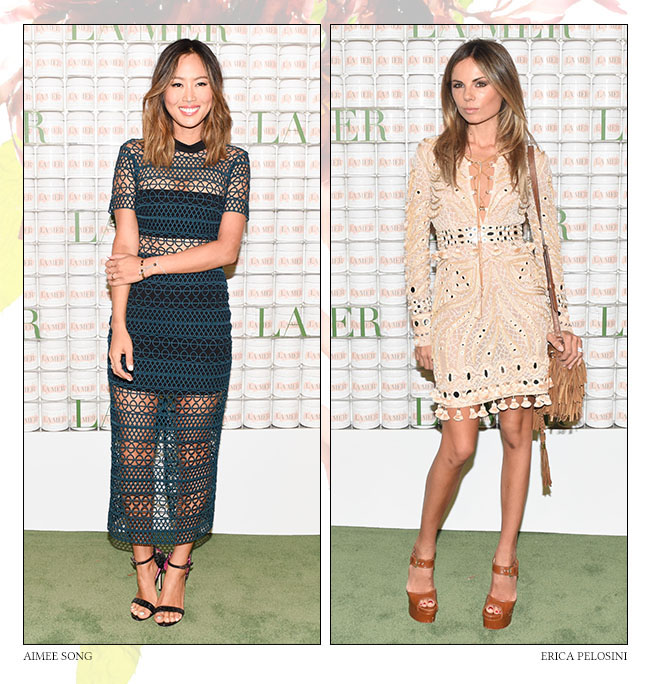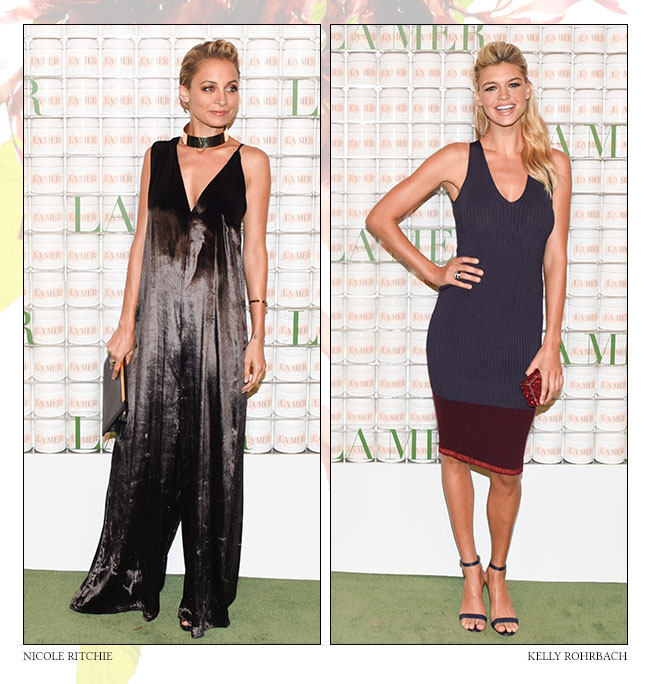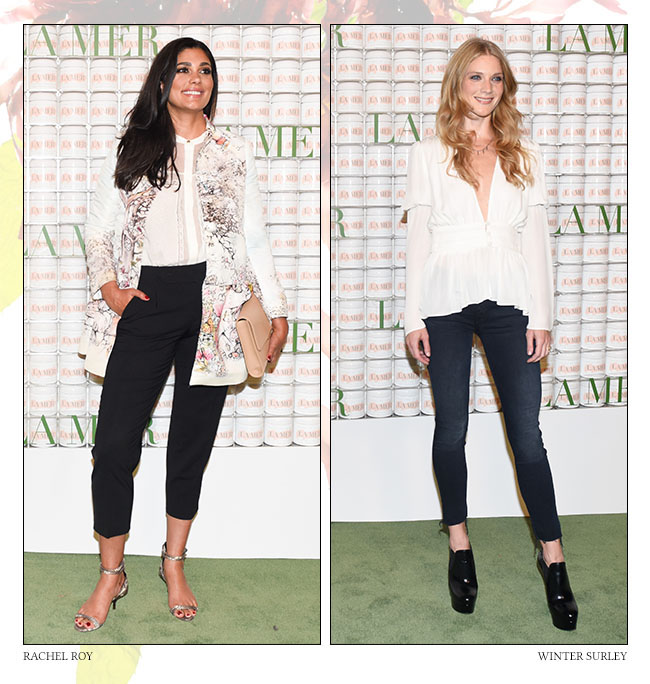 Guys went with suits or laid back looks. Either direction worked.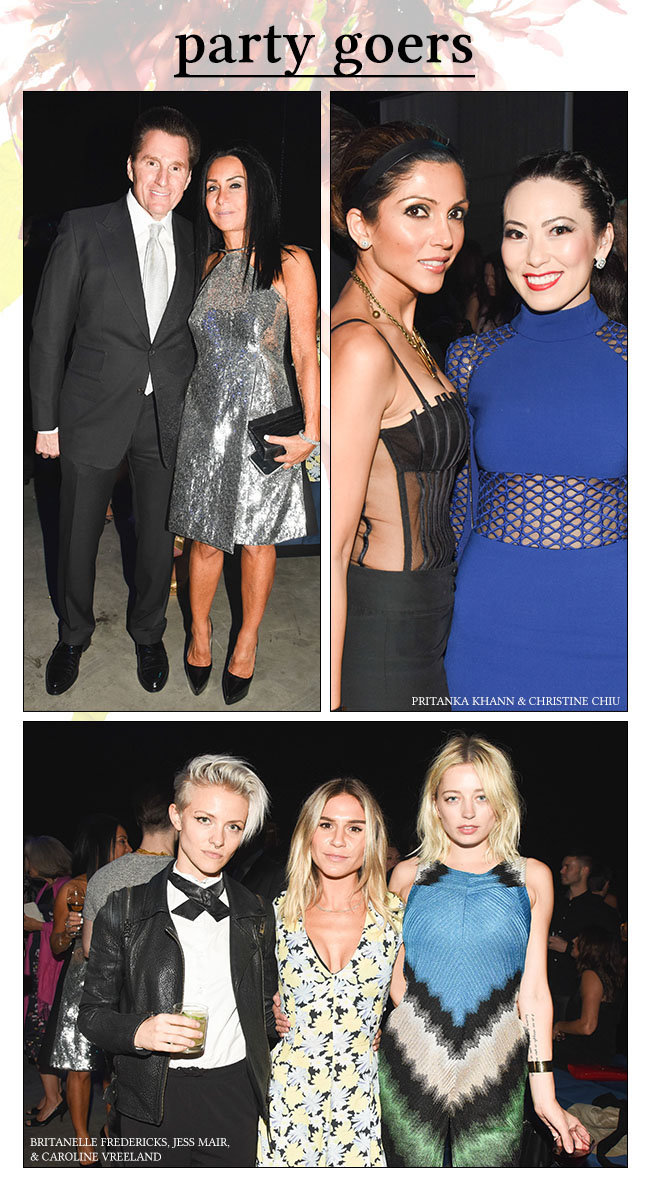 Once inside, the hubby and I you could feel the energy. Guests were treated to passed morsels, several free flowing bars, and a continuous round of entertainment surprises.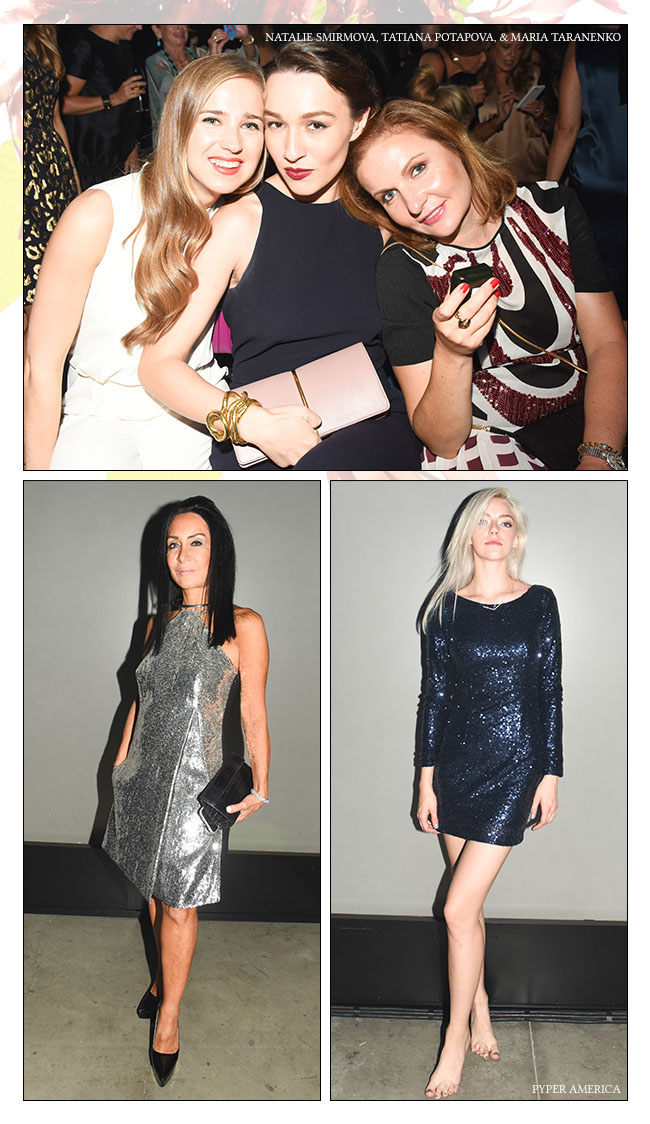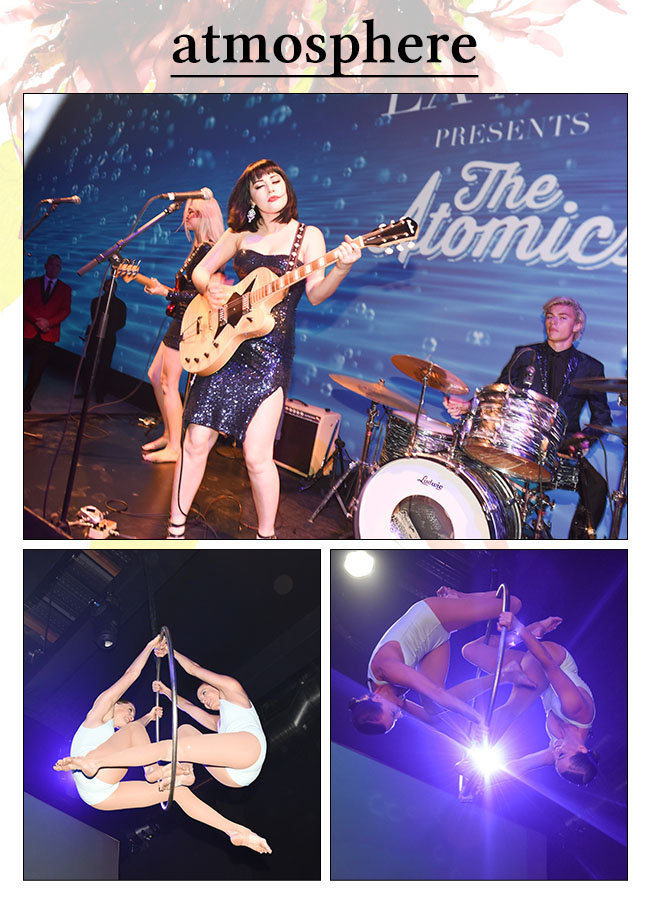 As the night unfolded, entertainment surprises were unveiled one after the other from an acrobatic performance on the rings above the crowd, the Atomics doing a rousing set, and shark balloons being released. It was all one big Instagram/Snapchat moment or a they say in the biz, an "activation."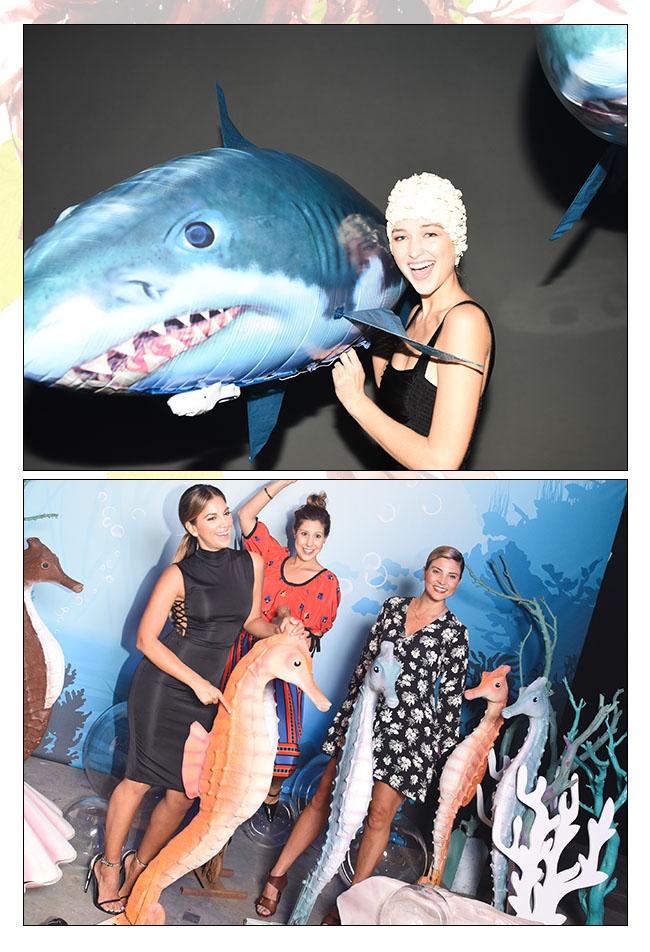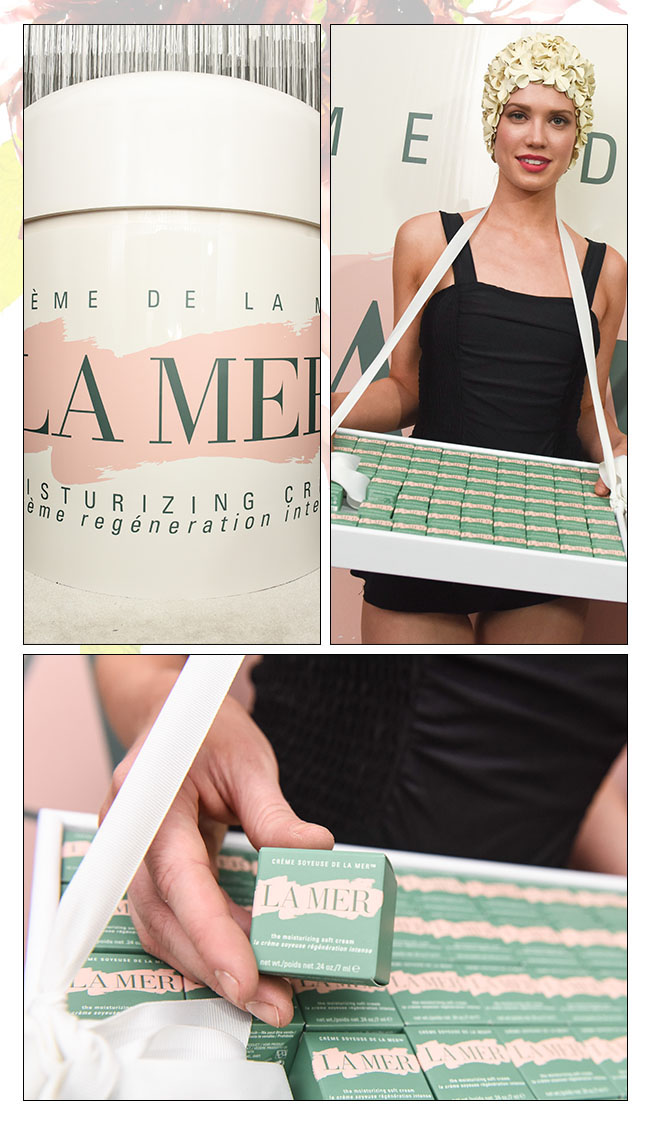 When it was finally time to say goodnight, the La Mer Aqua Babes were handing out samples of the Genaissance de La Mer: The Serum Essence. It's their latest product that offers the most concentrated form of its notorious Miracle Broth. I'll keep you posted but I started using it yesterday. Now that's a party favor!
With Love From Siren Studios,
NJ Goldston, The Brunette
Photo Credit: Carly Erickson/BFA.com