Attention men & women… If you're on the hunt for the perfect fall ankle boot, your search officially stops here. Enter the Chelsea boot, aka, the most convenient boot for fall, or rather, the most convenient (and stylish) boot ever made! While the Chelsea boot is a style that's lasted over 150 years, it's become more of a contemporary favorite for guys and gals today. They are inherently simple (obviously) if you compare them with most boots that relish in buckles and zippers galore, but the simplicity is what makes them so covetable.
Chelsea boots are so easy to spot. They're short boots with minimal lines, a walkable heel, and the best part is, you can slip into them (shout out to no laces) thanks to the side paneling that keeps them on your feet. They're one of those magical must haves that work with everything in your wardrobe!
Curious about the name? Chelsea boots were named after one of my favorite neighborhoods in London, Chelsea, but they didn't truly take off in the U.S. until the Beatles showed up stateside wearing them. They started as a menswear boot and have been worn by almost every man on the rock scene since. They've come a long way since then. They'll always have their rock-star edge, but these days, they come in a variety of slim styles, which means more room to take on not only rebel men, but us rebel women as well!
Shop this seasons best women's Chelsea boots :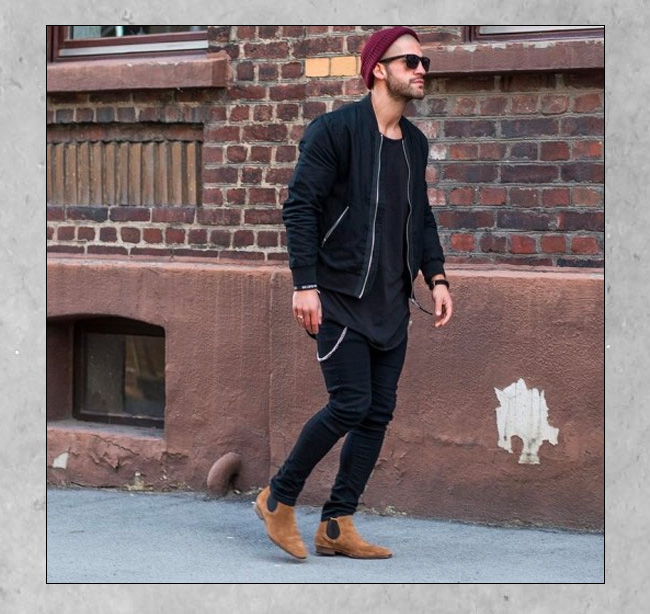 This isn't just a girl thing. Guys have embraced this look as well. It works best with a tapered jean or the new more fitted menswear suits.
Shop our favorite men's styles below, before they sell out!

Xx. Jadan Huter