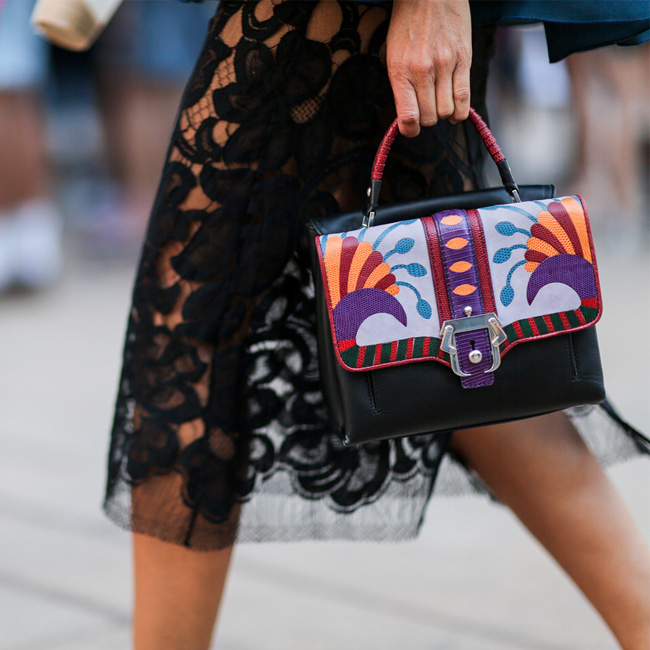 Maybe I'm late to the party, but I've found my dream bag, and an obsession would be an understatement. Never have I ever lusted so hard for a handbag. Taking street style by storm is Brazillian born Paula Cademartori. With her artisan handbags taking center stage, she has what it takes to make an outfit feel instantly special! I'll never forget the first time I laid eyes on one in a NYC street style photo. My jaw dropped, and I didn't stop until I stalked the designer down. With her vibrant colors and wildly shaped appliqués, it's impossible not to be instantly captivated by her masterpieces! Inspired by the colours of space and sea, they're what what dreams are made of!
When Paula Cademartori decided to pursue a career in fashion, she knew there was only one place to go. The 21-year-old spent a year learning Italian, and began a master's degree in accessory design at Istituto Marangoni in Milan.
Milan is known throughout the world for creating luxurious accessories so it's no wonder than that Paula Cademartori fit right in. The Milan-based designer blends influences from her colorful Brazillian heritage, with a glamorous Italian twist, and the result exudes modern luxury! She has created quite the loyal following, all of whom covet her delightfully quirky handbags! Each one of her masterpieces are hand-crafted in Italy using the finest leathers of course, and finished off with her signature pi-shaped buckle.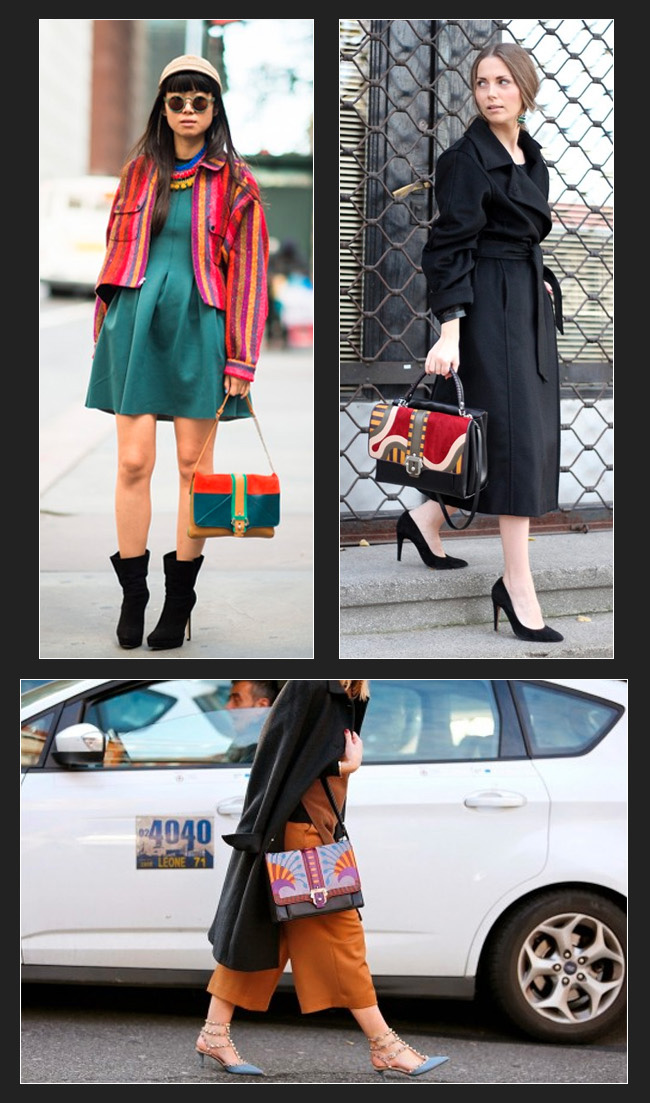 To launch her line, in 2010, Cademartori pooled her and her parents savings, and and launched her brand. We didn't think it was possible to like her anymore, but then she said this… "The handbag for me is a very precious container that you have all your secrets inside," continues the designer, clutching her Petit Faye like a pet. "Those secrets need to have the perfect packaging." If you get your hands on a Cademartori, the designer advises you hold onto it. "My career started with jewelry; I wanted to work with something that could be precious in every single handbag," she says. "I think handbags are meant to be collected." Oh what we would do to get our hands on a piece of her collection!
This season, Cademartori also released her first ever line of shoes. With the triangle-shaped heel that looks to be her trademark, following in line with her handbags, each shoe is a little pieces of art, but also seem extremely practical. We can't wait to see what this woman does next!
If you're as eager as I am to start your collection, I've rounded up a few of my favorite Cademartori pieces below!

Xx. Jadan Huter