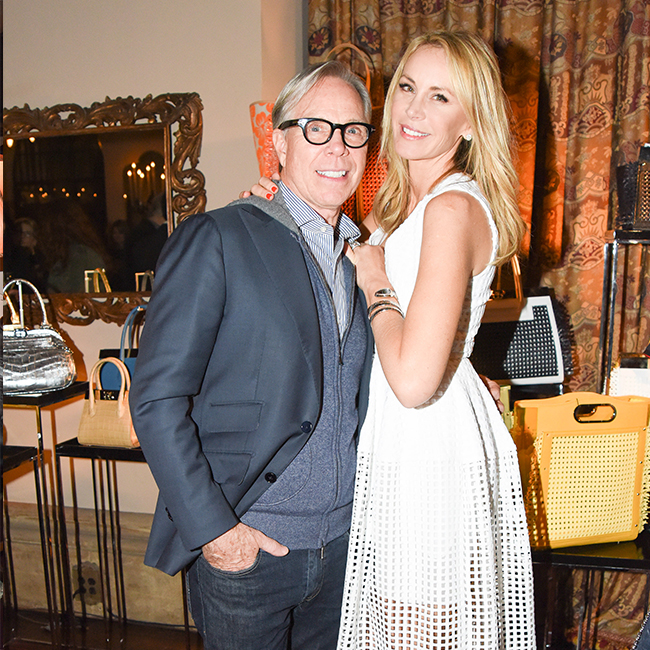 If you want a crowd then invite them to the Chateau Marmot in LA and turn the lobby into a cozy living room. That's exactly what SAKS did when they asked Tommy Hilfiger and me to celebrate his stunning wife, handbag designer Dee Ocleppo and her Spring 2015 handbag collection. It was quite a crowd as friends and family gathered to view the informal trunk show, trade stories, and have a great time.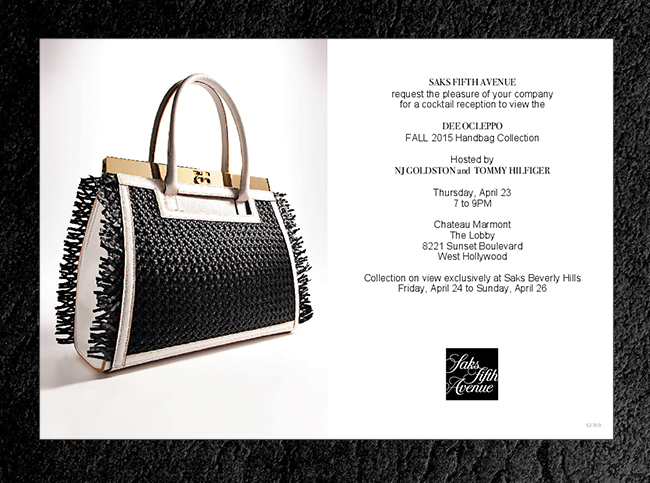 Many of the guests from Ally Hilfiger, Lady Victoria Hervey, Nancy Davis, Lisa Vanderpump, Dr. Harold Lancer, Booth Moore, Martin Lawrence Bullard, and my buddies Cameron Silver, Laura Dunn, and Christine Chiu were all there to support the couple. The moment was actually a fun prequel to Tommy picking up a well deserved Medal of Hope at the 22nd annual Race to Erase MS Gala the following evening.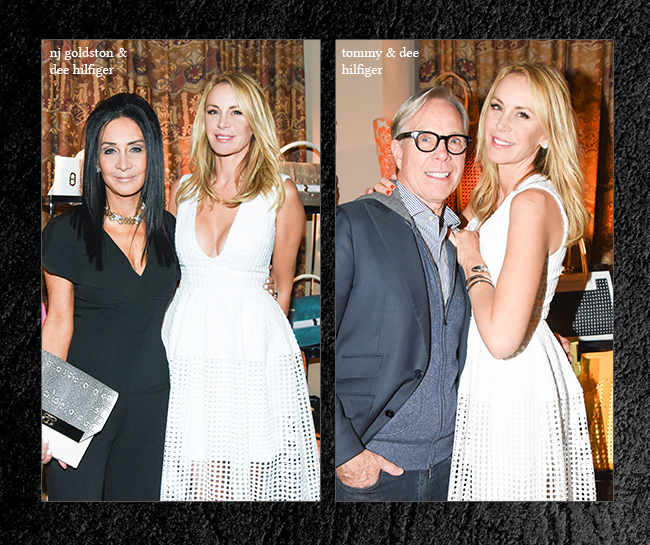 This all came together after I met Dee when she first introduced her line in 2012. Her inspiration for the collection came from the heavy travel schedule the couple share as you find them everywhere from New York, Miami, LA to Hong Kong. As Dee told me last year, she was "sick of everyone carrying the same bags and wanted to create a more relevant collection." I couldn't agree more. This time round she has a new grouping of her fabulous three-in-one or convertible Roma bags with raffia, and several new styles. For the evening, I wore a black one piece jumpsuit that worked perfectly with my treasured Soho Clutch from Dee's latest grouping. It works for day to night and even doubles as an iPad case. Dee looked stunning and white. Very blonde and brunette and totally unplanned.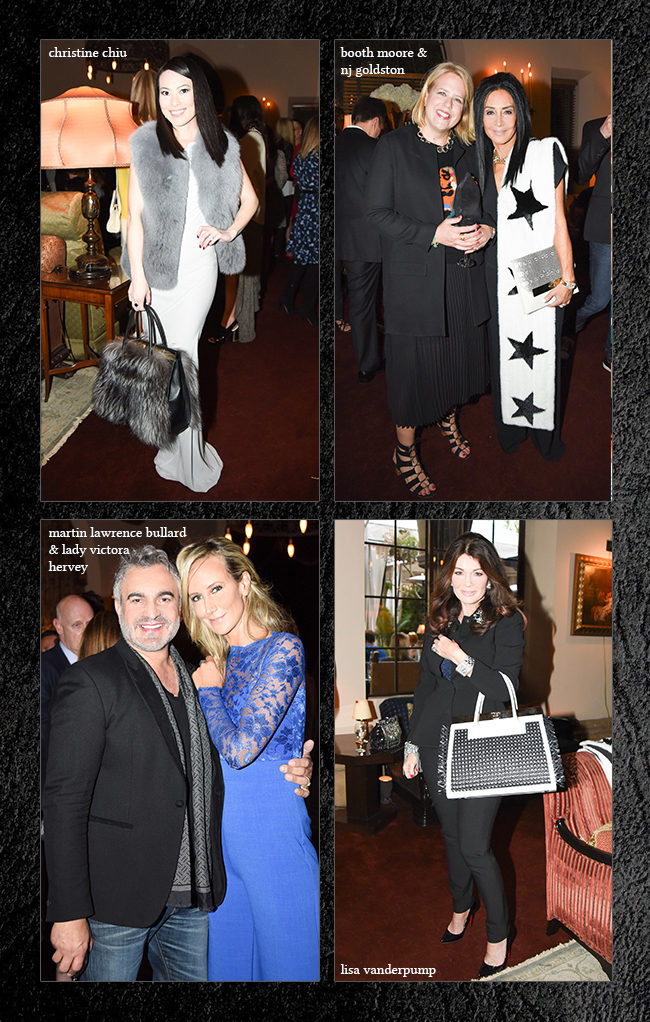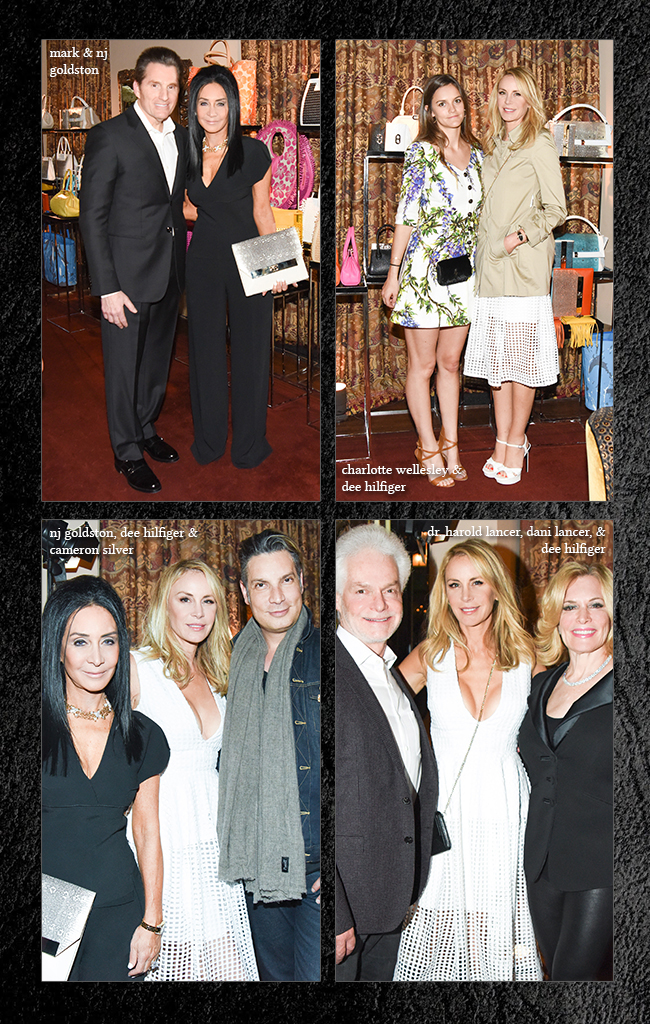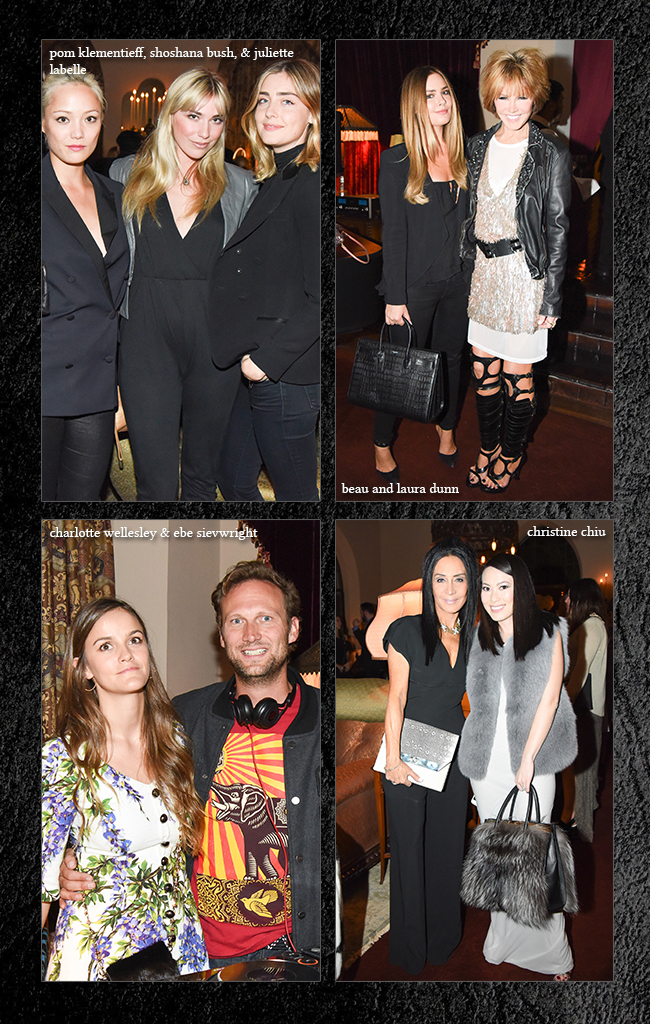 The collection, which is made in Italy, was on display and included favorites from the Editor's Clutch in yummy pastel colors, the Mini-Roma, the Roma Tote with interchangeable covers, this time with colorful rattan choices, the Soho Clutch (which doubles as an iPad case and is also my personal favorite), and the very clever cross body Hong Kong With A Fringe that holds and hides your iPhone with a window cutout at the back for easy access to your phone screen. Very clever especially for Mother's Day or bridesmaids gifts.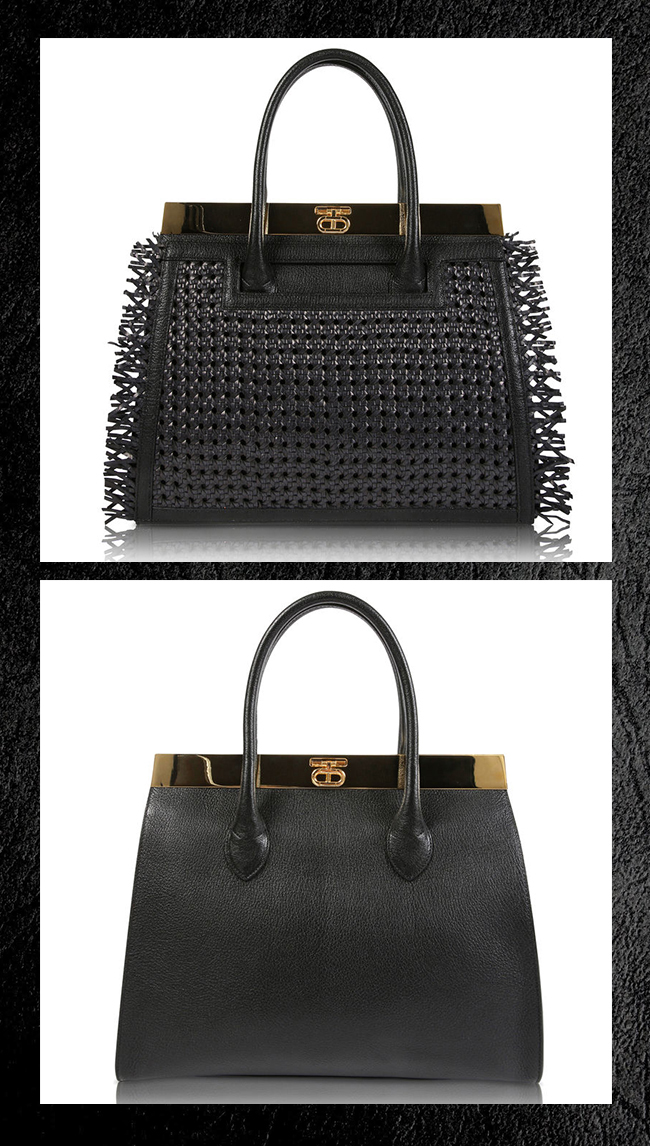 Roma Leather & Rattan Convertible Tote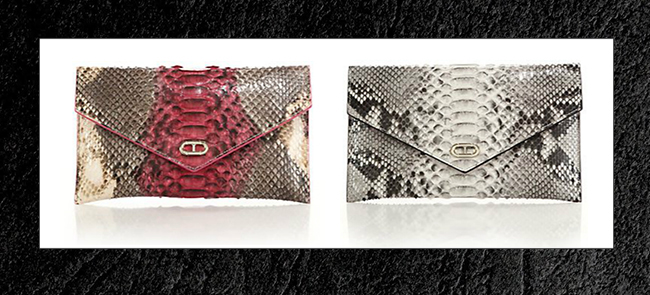 Editor's Multitone Python Envelope Clutch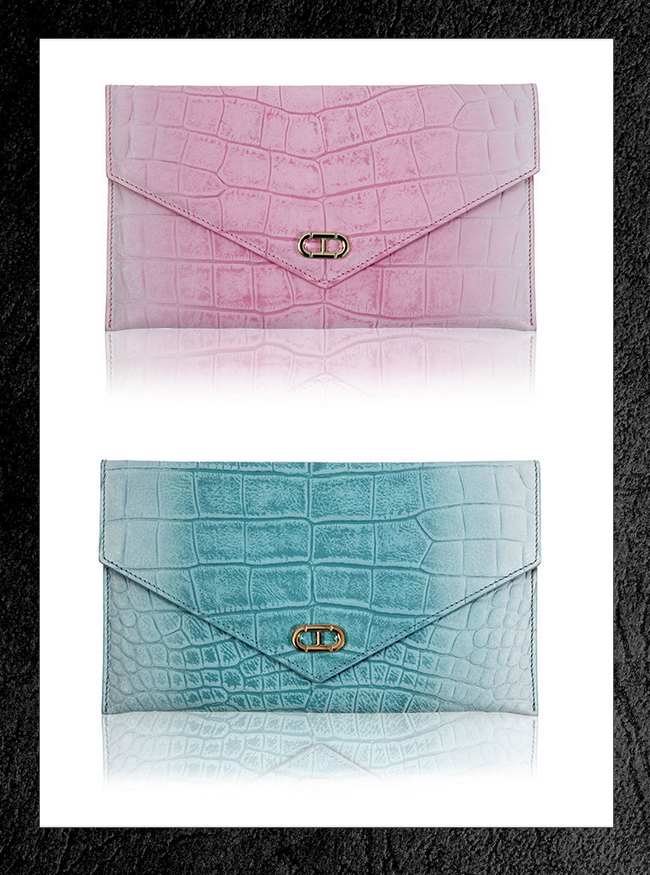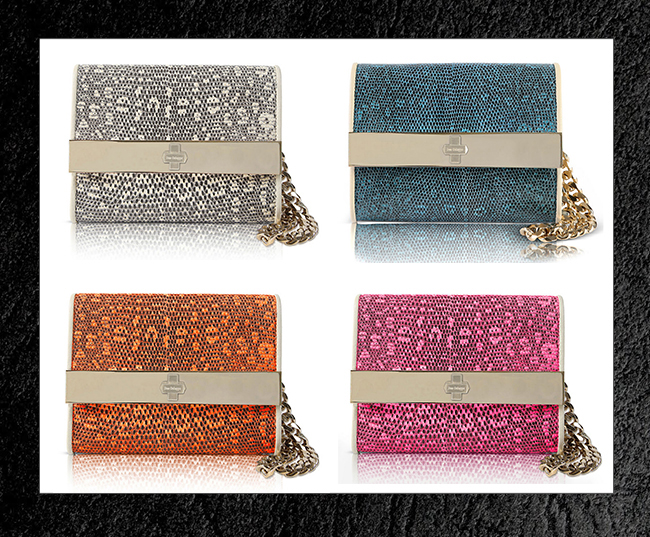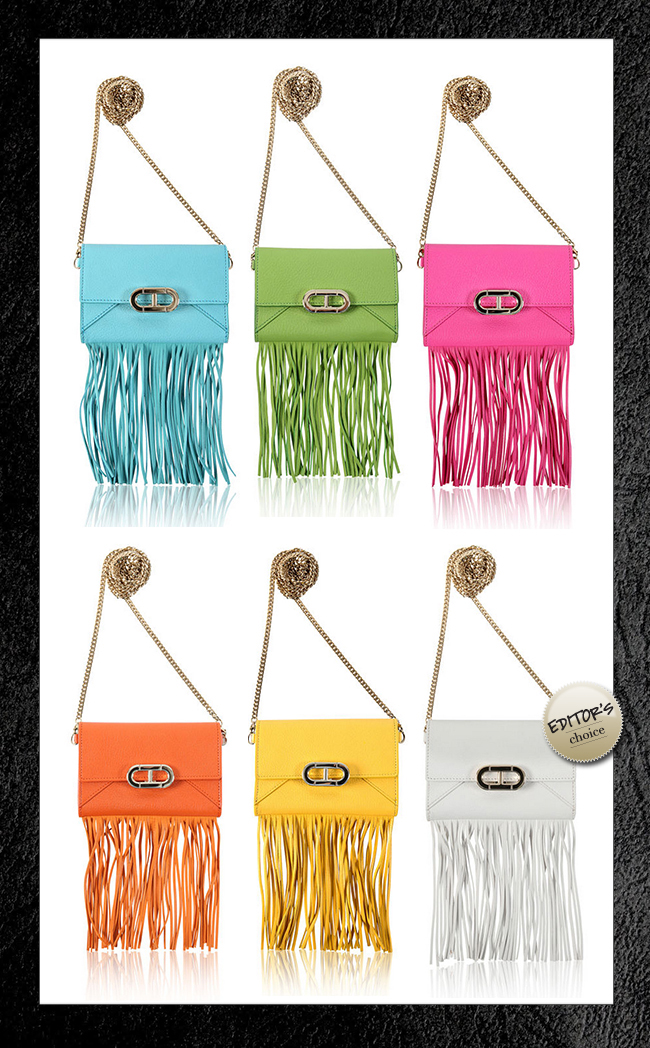 To grab one of your own, a wide selection of bags from the spring Dee Ocleppo collection are available on line at SAKS and Dee Ocleppo. Summer's just around the corner and any one of these beauties are a unique addition to your handbag wardrobe.
With Love From The Chateau Marmot in Hollywood,
NJ Goldston, The Brunette
Photo credits: (Owen Kolasinski / BFAnyc.com/Billy Farrell Agency)