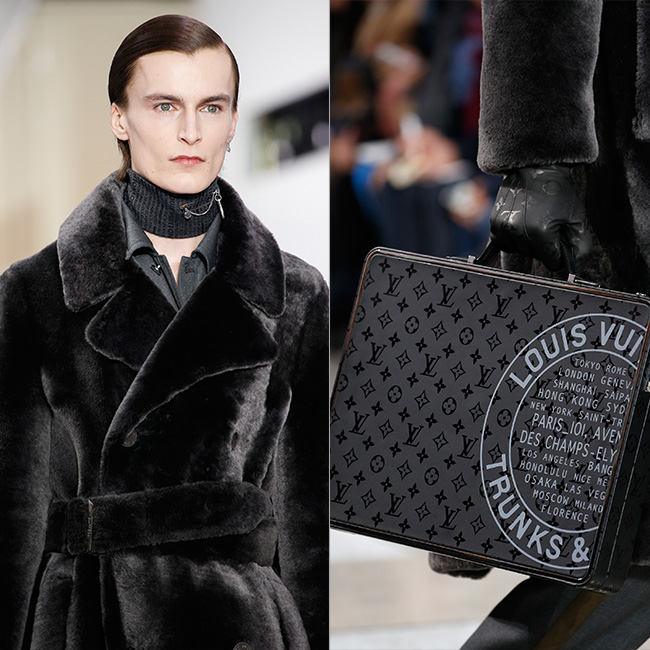 Here's a switch. I am in Paris for Men's Fashion Week and just attended a seminal Louis Vuitton moment that occurred for their FW16 collection. Pay Attention! Designer Kim Jones turned a corner and marched a luxurious, wearable, and relaxed collection that all but makes me want to borrow from the boys. Held at the stunning Serre Du Parc André Citroën, it was quite the fashionable scene as we caught up with the dashing Micheal B. Jordan (and he asked me to hold his phone and take photos with my handsome companions) before the show started. Of course, it was the usual street style press gauntlet before we entered the venue to electronic music that was raised to an intense pitch just as the show started. What came down the runway? Well, outwear to make you swoon from wool car coats with mink sashes, sheared mink overcoats (that the guys really do want to buy) to looks festooned with jewels us gals will want to wear (but so do the guys). In fact, LV CEO Michael Burke and I both agreed on that after the show. After all, I was seated center show and two rows back behind Mr. Burke and Antoine Arnault. Lucky me. Once again.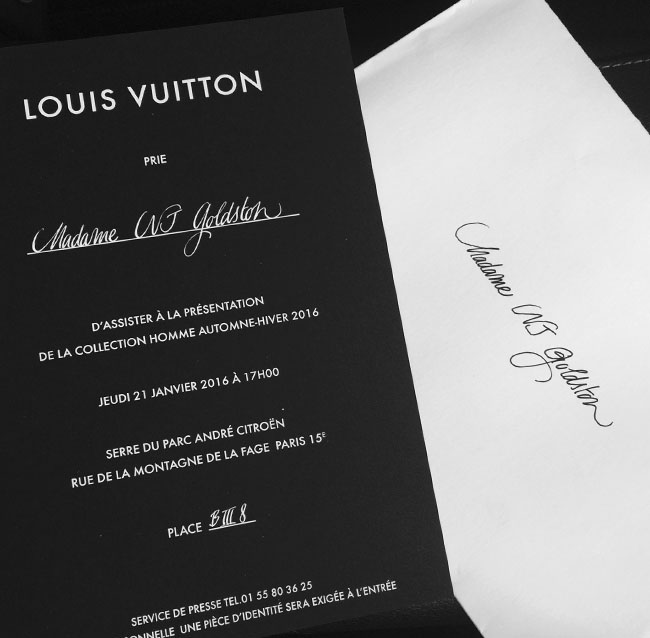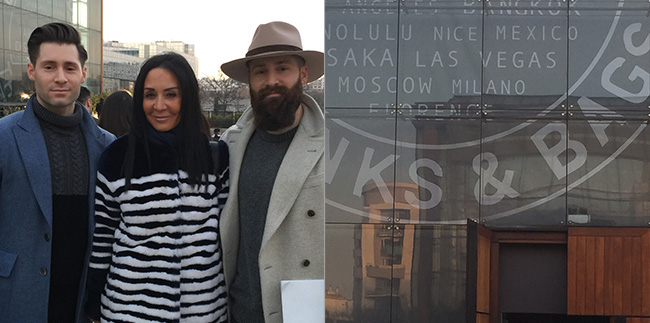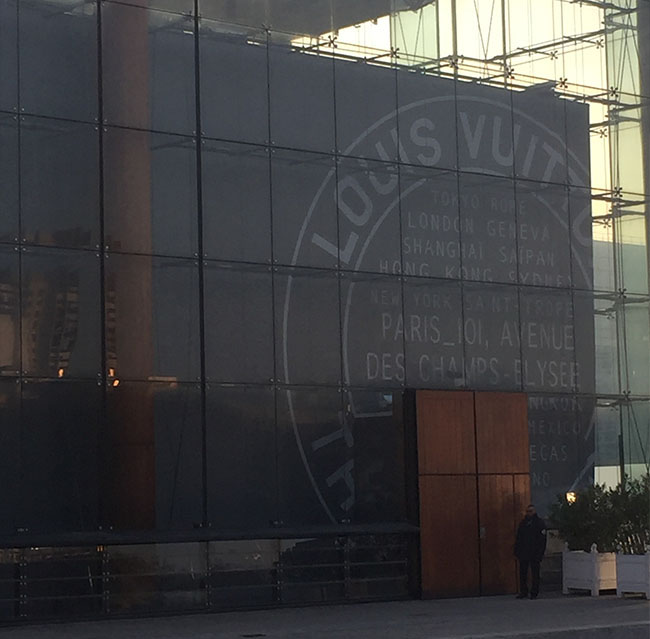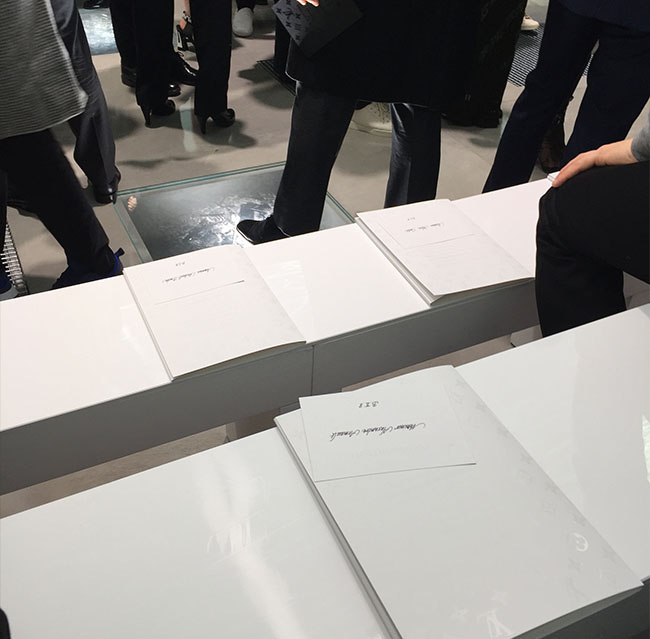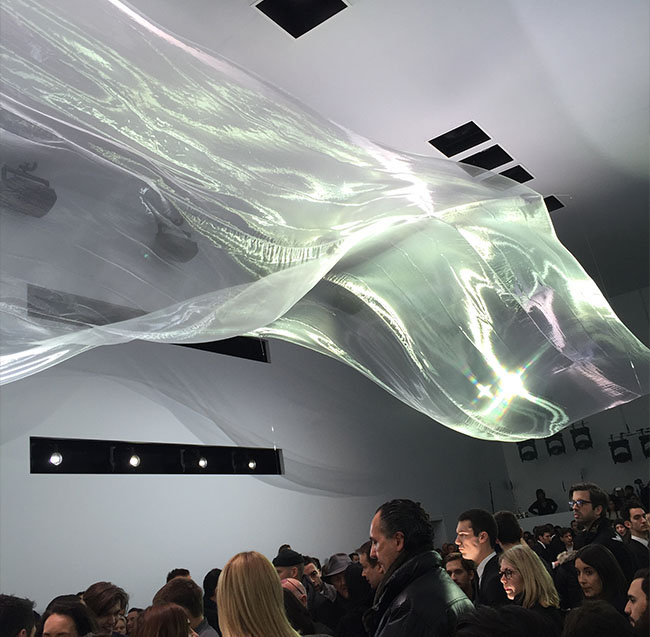 There were other important details of note. The bags. Oh, the bags. New takes on the messenger, tone on tones. A backpack that everyone wants. They're already saving up for it and travel cases that, well, you might actually travel with or take to work or just carry to look great. There was the palette. A deep rich navy, stripe accents on the pants, satin trim on cuffs, the khaki and olive green, and this sense of the military with a throwback to the 20's. Other attention getters included the closing grouping in navy and grey (oh-so sophisticated), men's sunglasses ( I want), new prints including a paintsplattered kind of a scribble, and the iconic Louis Vuitton Voyage logo appearing on bags, jackets, and the front of the venue. Now do your double take. Exactly as it was on the invite. I also adore the LV monogram pattern in navy! May we have some more, please.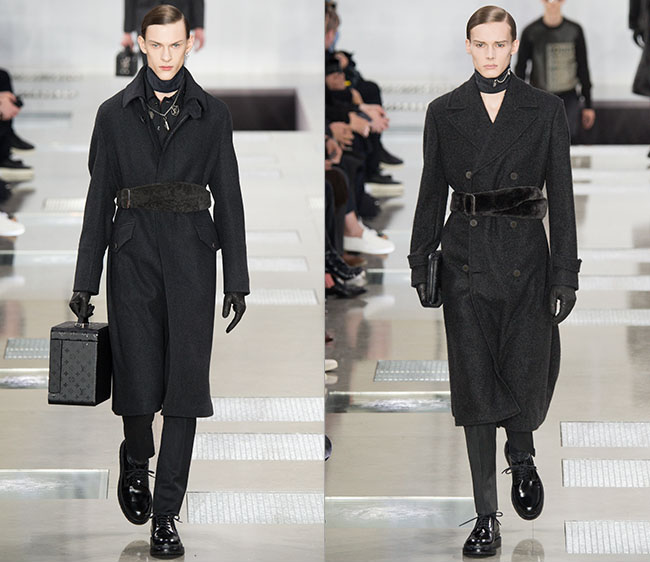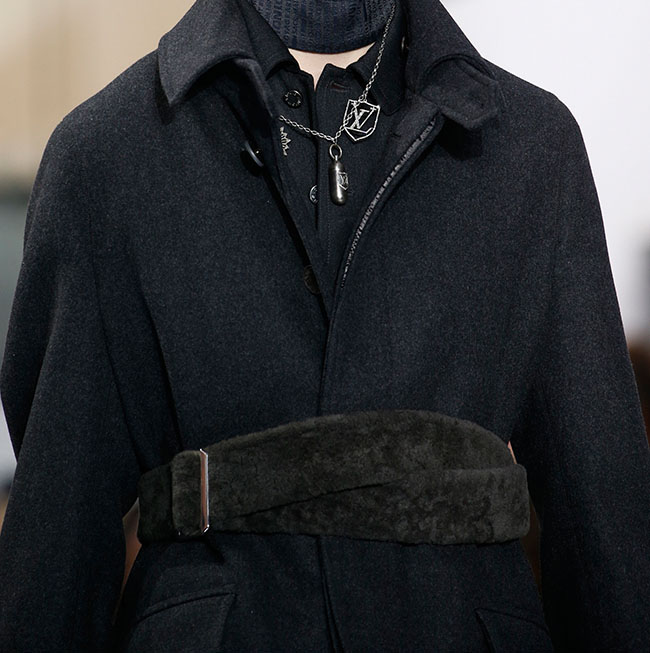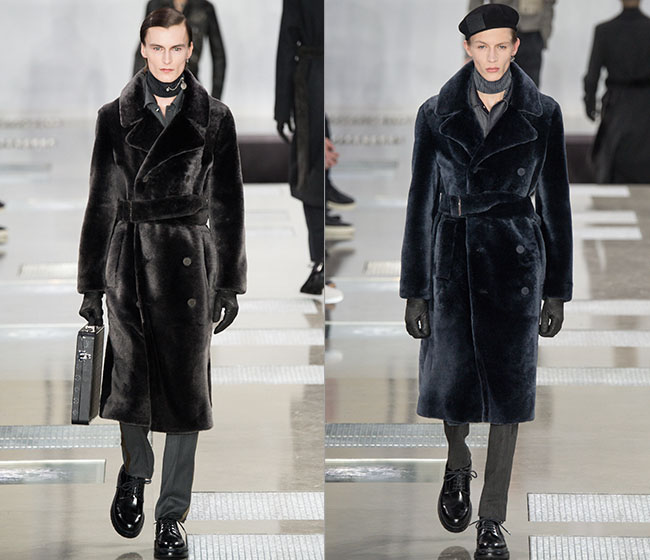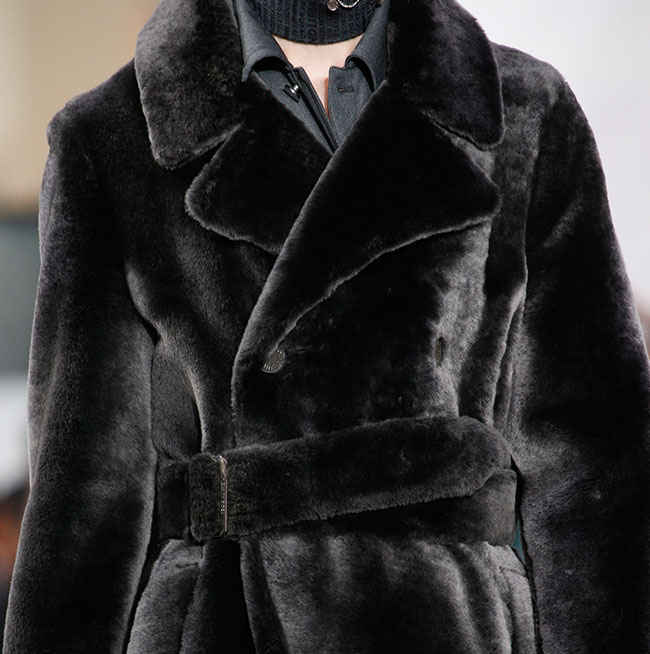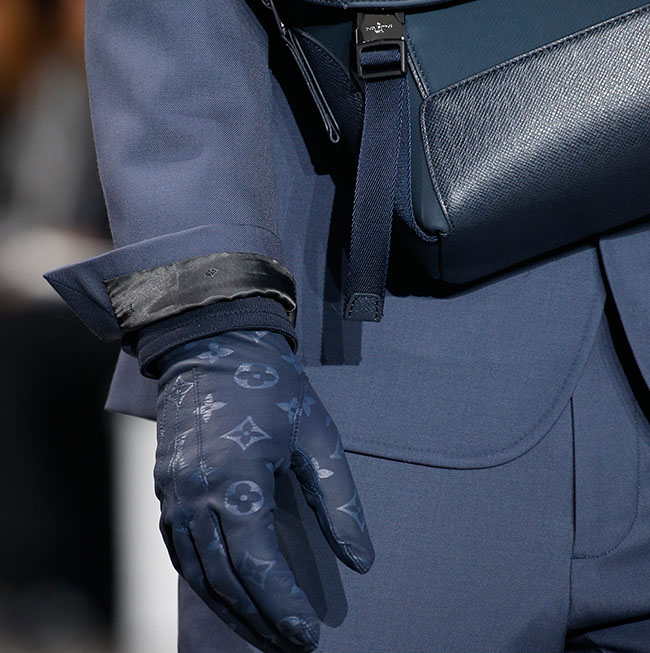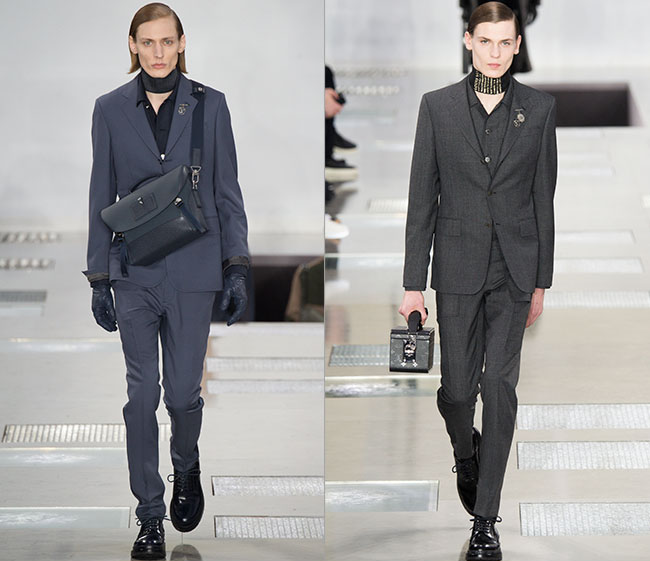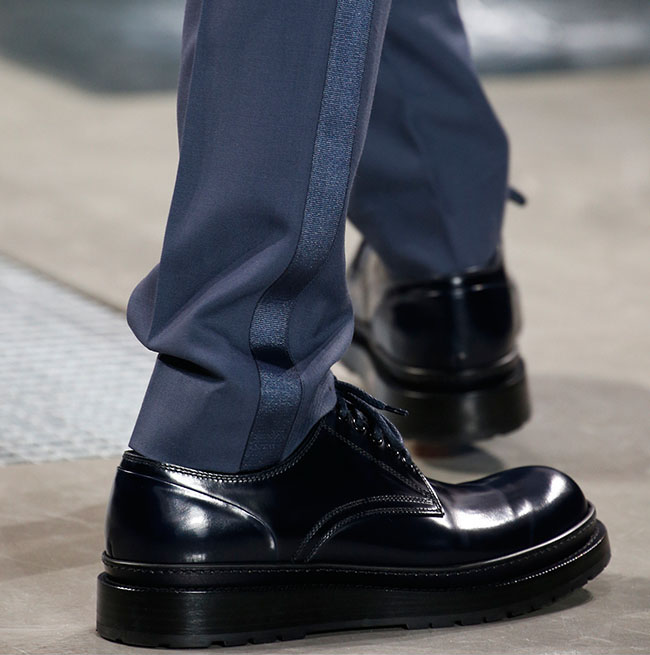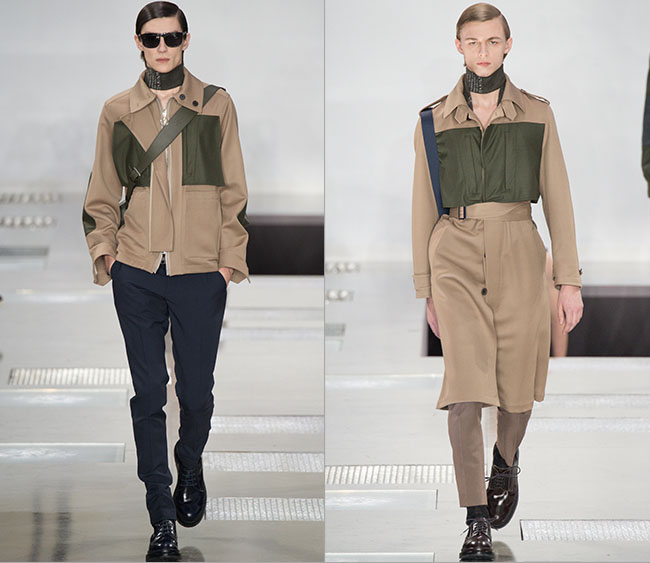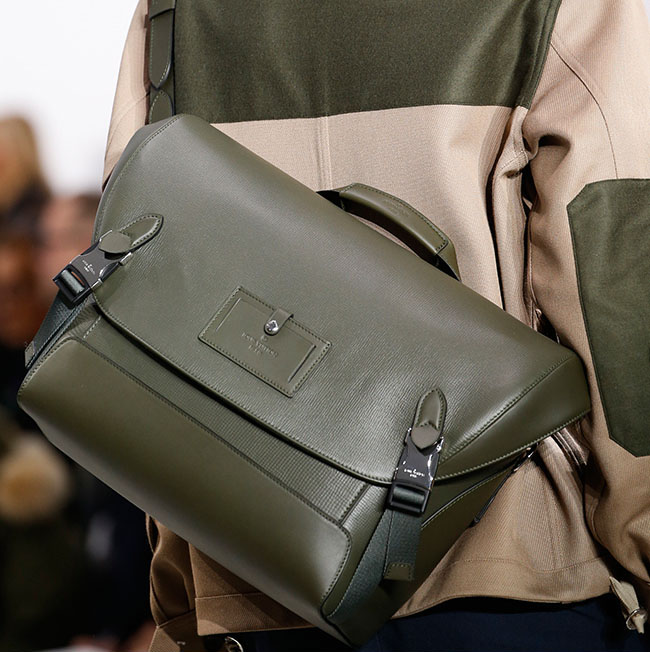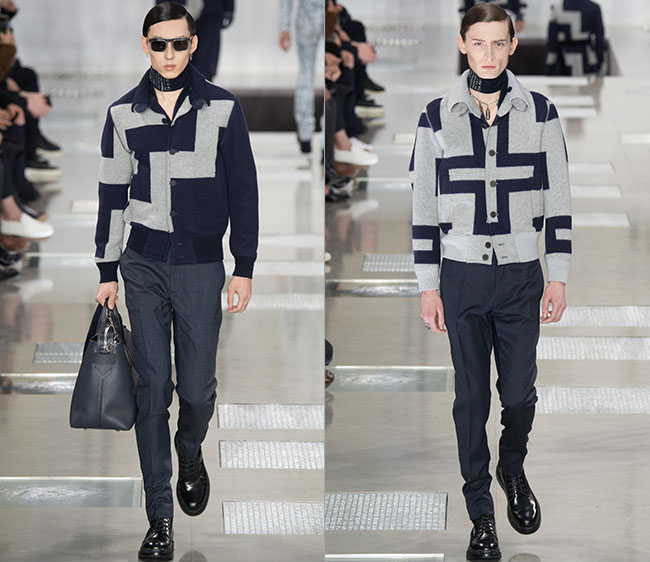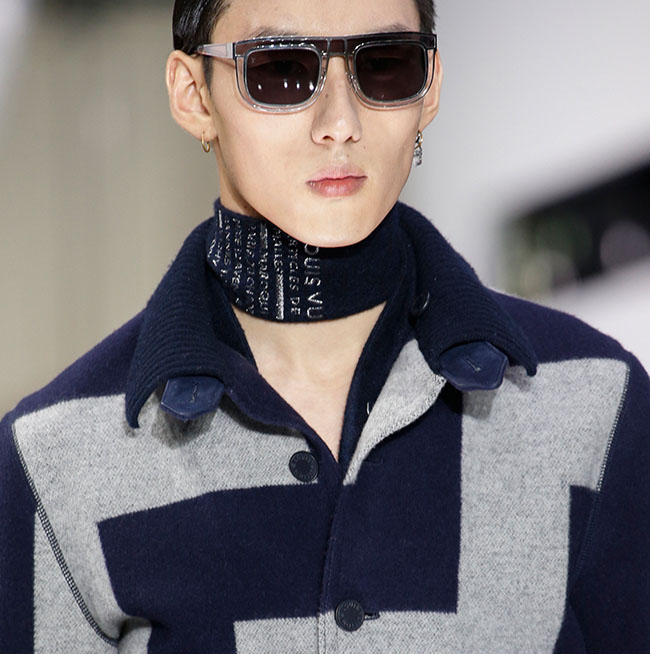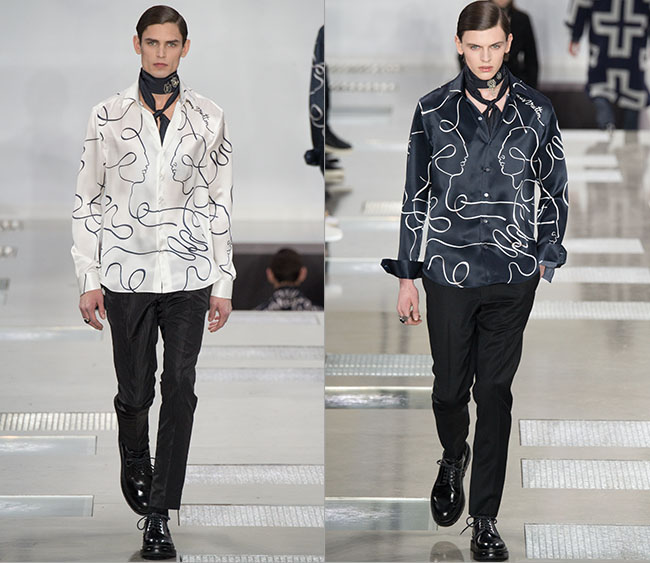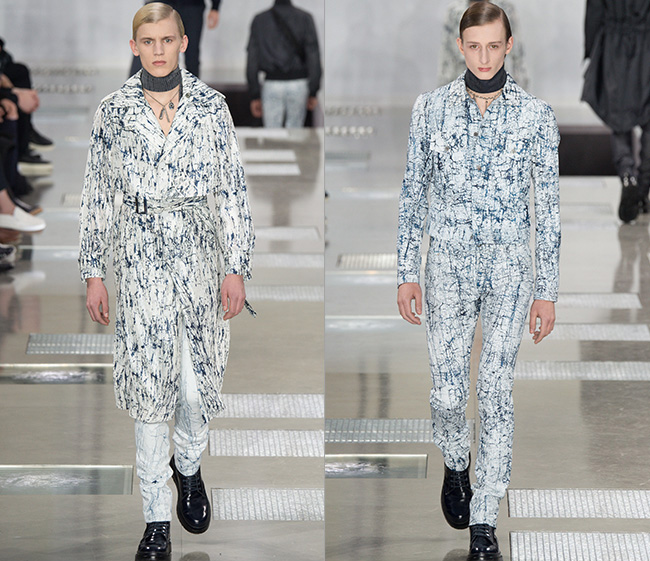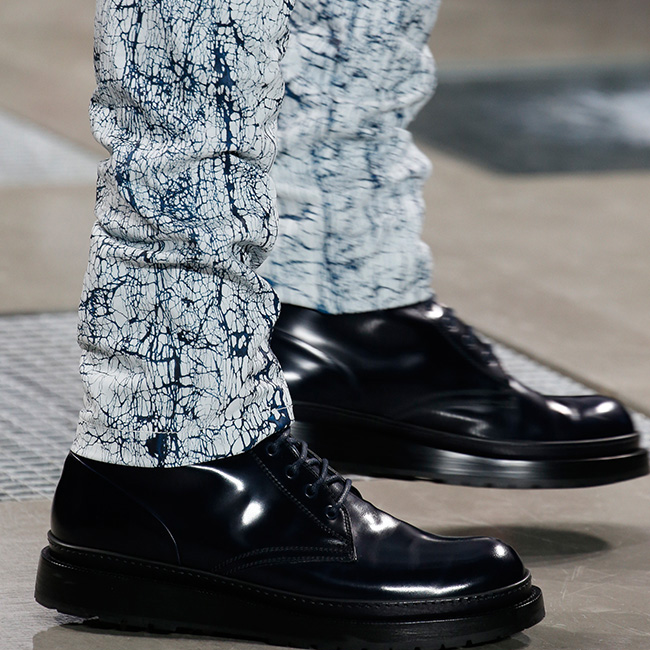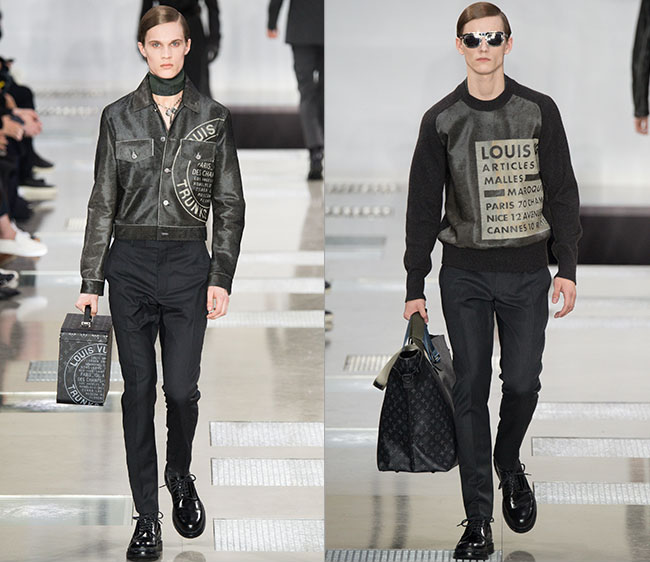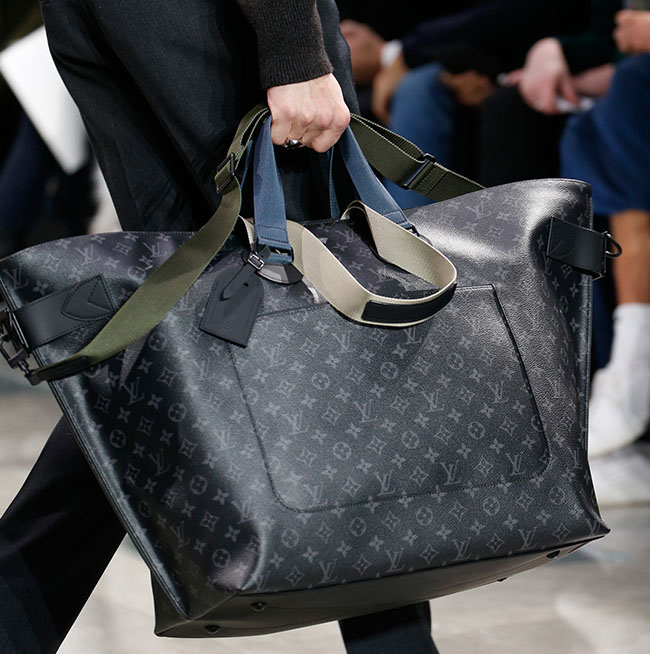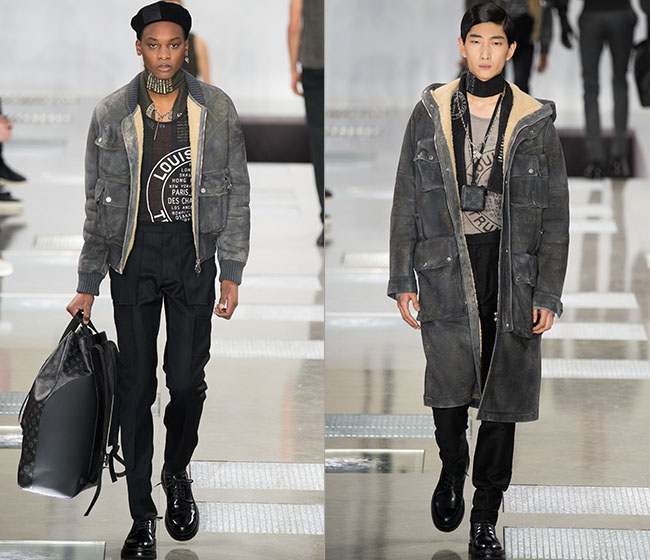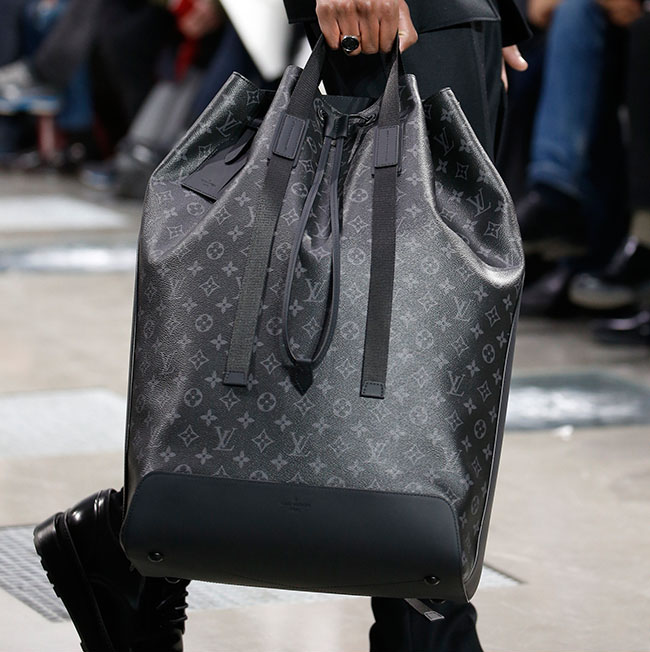 And yes, there was even a hot air balloon as the show closed.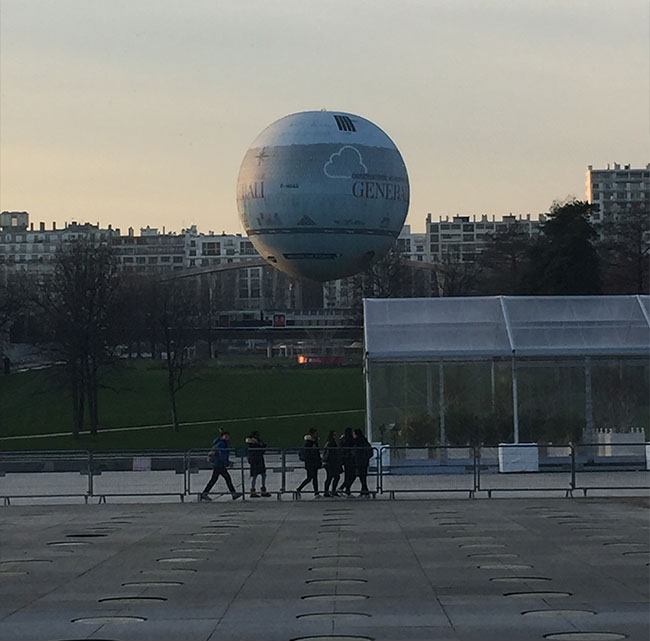 I think the writing is on the wall. This is foreshadowing. Men are going to want this collection and so are the girls. Kim Jones' stock just went up big time. Now read between the lines.
With Love From Paris,
NJ Goldston, The Brunette