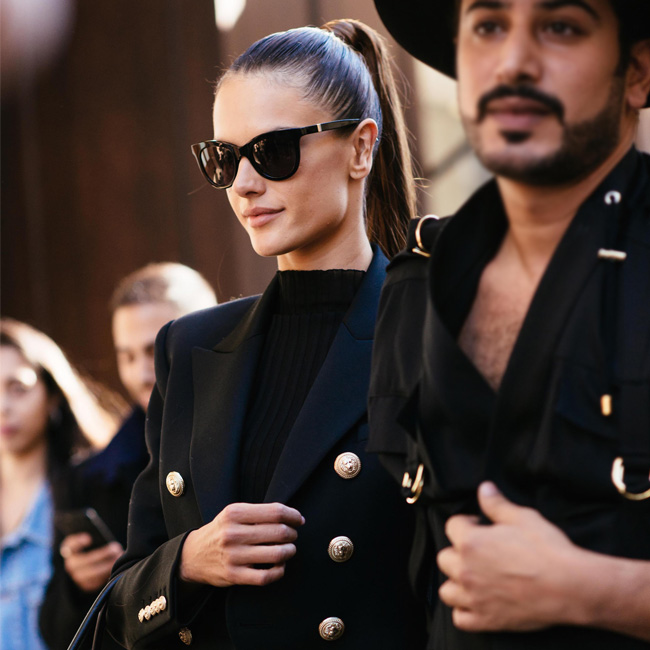 It's hard to believe #PFW is over and the fashion flock is dispersing to their respective nests. So am I. However, before we (and I) took/take flight, a chill hit the Parisian air on Tuesday and suddenly (of course) coats and outerwear became de rigueur. For Fall, outerwear fell into striking trench and men's top coats in bold colors, textured fabrications, fur trim (and we called that before I even left for Paris), and unusual details.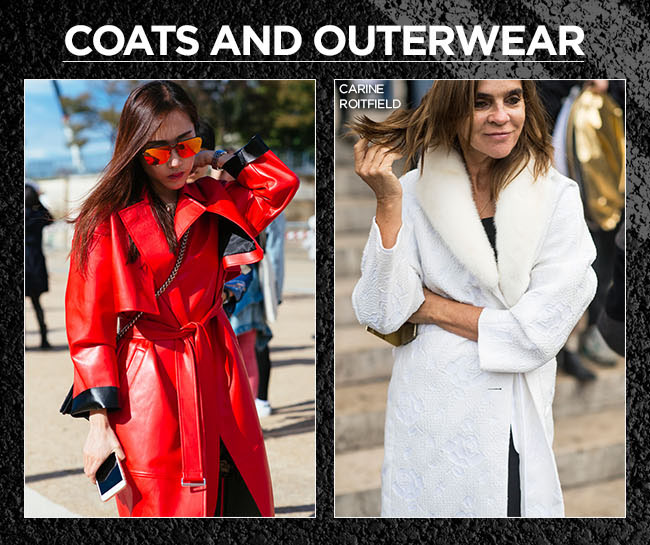 I actually spotted so many of these looks at the Louis Vuitton show at the Fondation on Wednesday morning as it was a street style show even before the show. Earlier in the week and Net-A-Porter VP of Global Buying, Sarah Rutson, was also getting tons of kudos as she raced from show to show (and she did it in great style) in a runway Junya Wantanabe wool crepe biker inspired geometric cutout cape (seen below).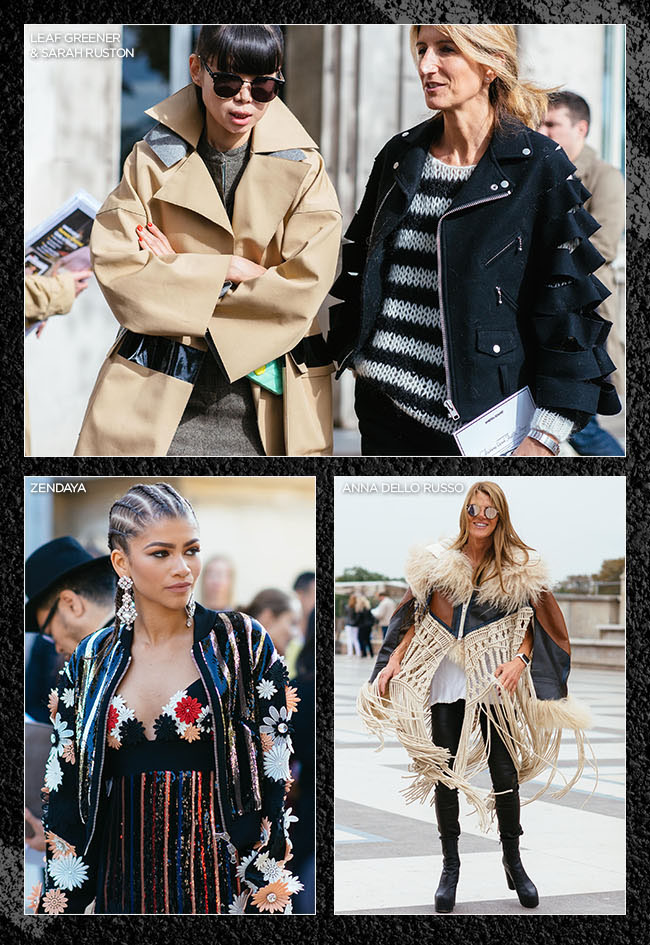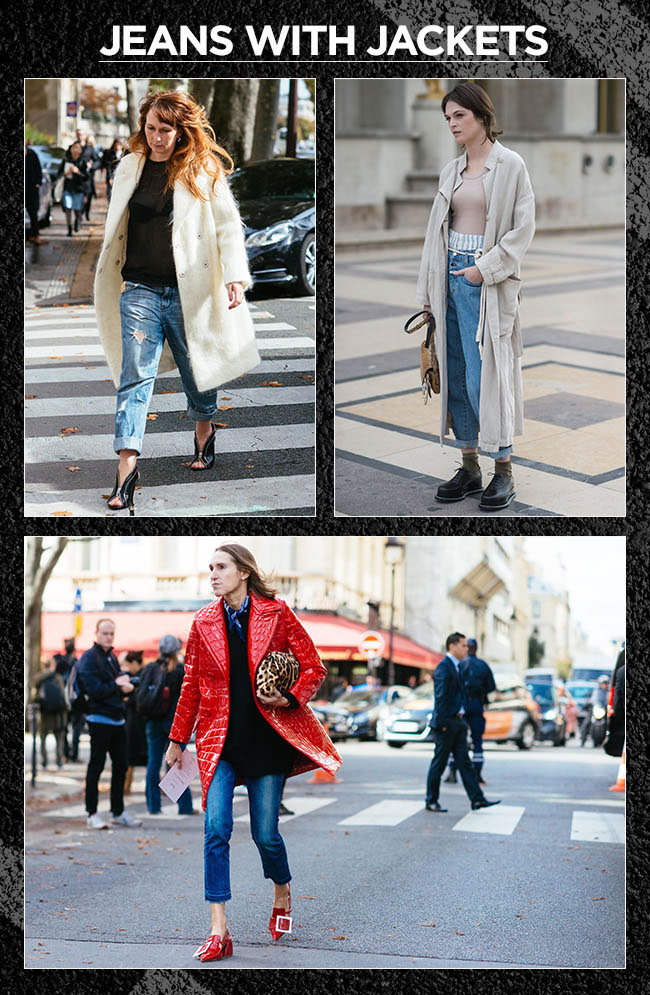 Another big trend for Fall we actually predict we'll be seeing all over the streets —well we already did—basic denim paired with a great jacket. So simple and chic. We love that the casual scene is now the new norm for running from show to show during Fashion Week. However, the key to the look is a bold jacket matched with equally bold shoes or a great clutch.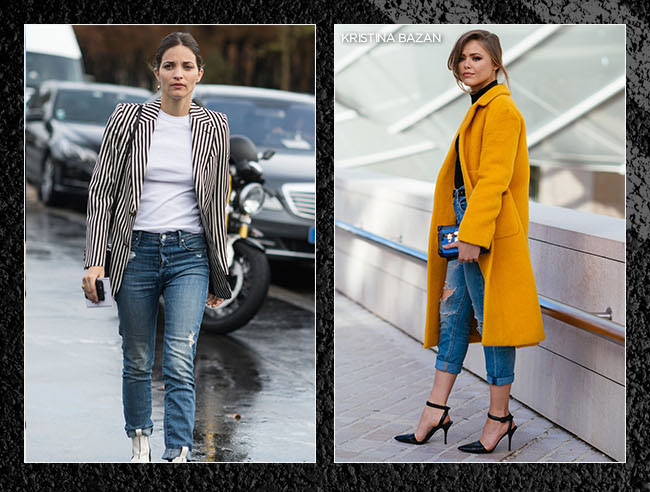 Also, take note. This Fall you're going to need a show-stopper statement coat. So start searching, (and check out some of our favorites below!)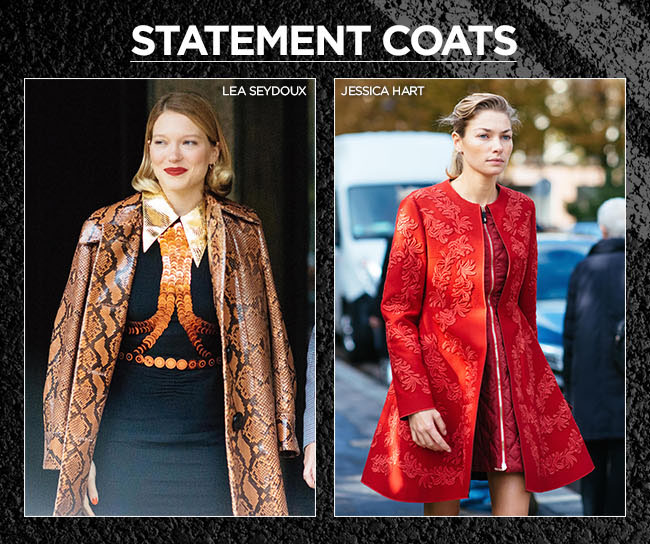 Go for something wiht an unusual texture, a bit dressier or COLOR.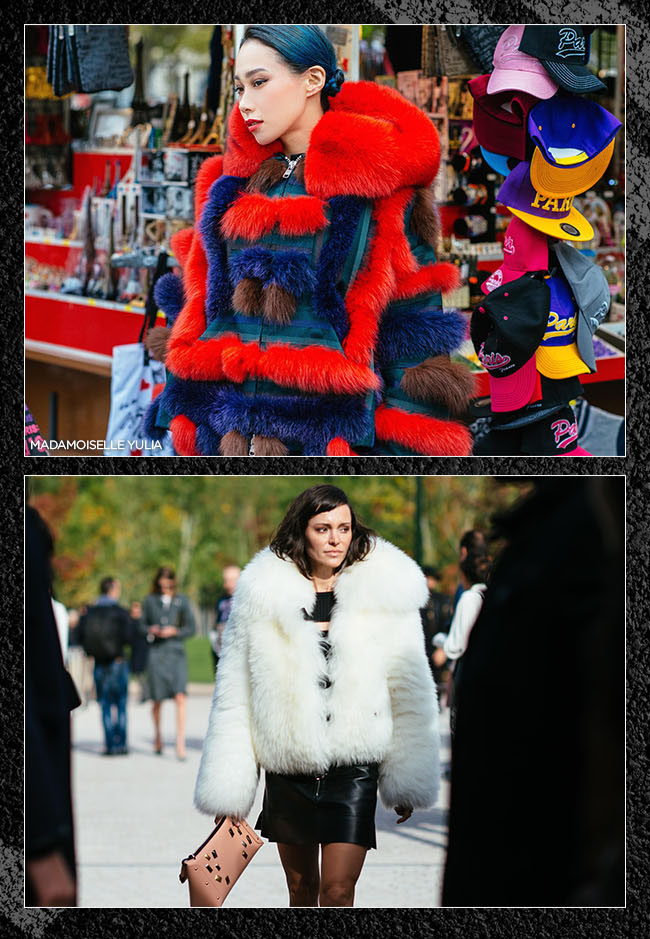 Two standouts included the Sacia fur stunner above (and it was a bit rainy and chilly that day) and I was standing there when they shot it or the faux furry white jacket from Louis Vuitton that may be the season's lust and must. And yes, this stunner was also on her way to theFrom our tam, LV show.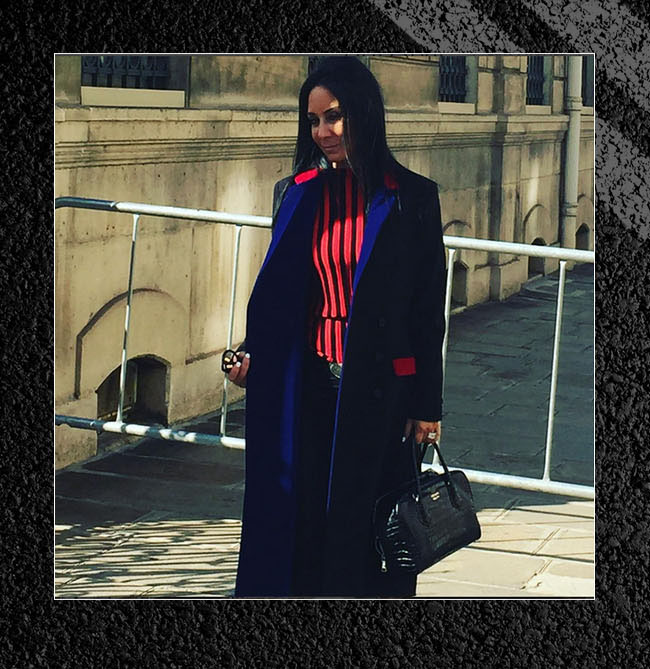 From our team, NJ Goldston, The Brunette was out and about in Paris and spotted in this super chic Christopher Kane black wool top coat wiht royla blue and red velvet lapel and pcoket detailing. Sh wore it wiht black denim jeans and a black and red striped Balmain top.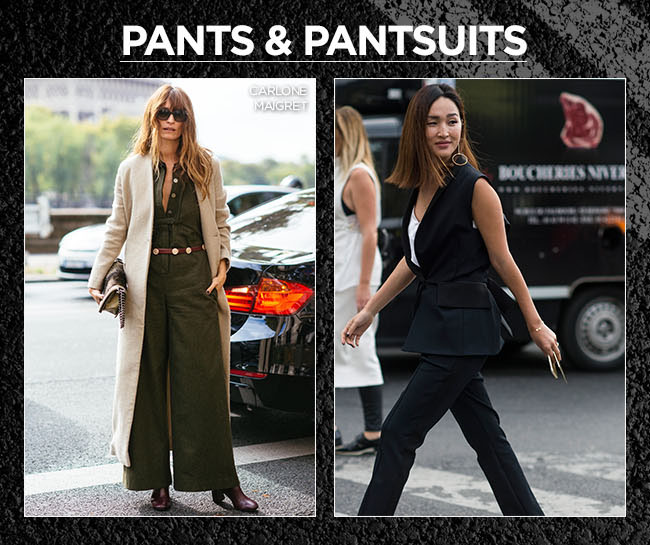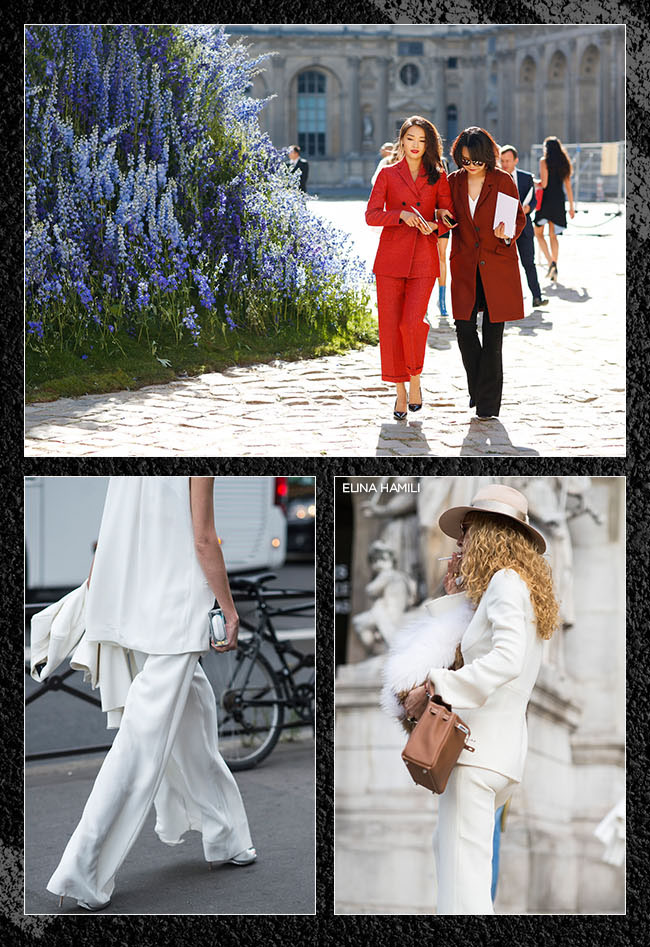 Pants and pant suits are also something we spotted all over, and know we'll be rocking this Fall. The white on white trend is still going strong, and we love that this look is perfect for any occasion.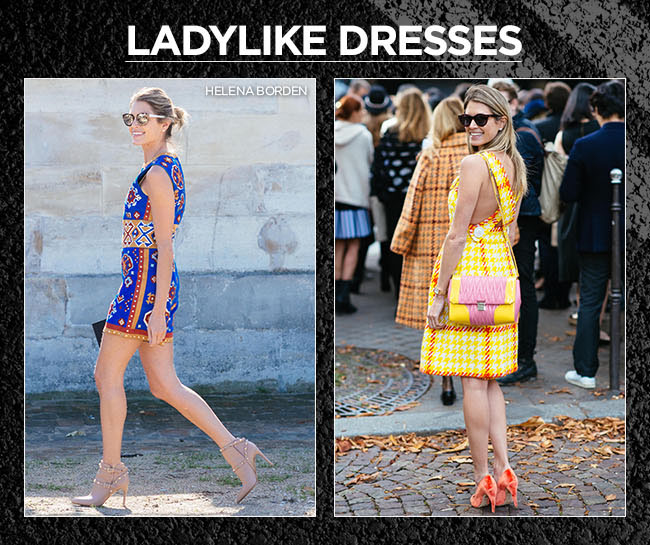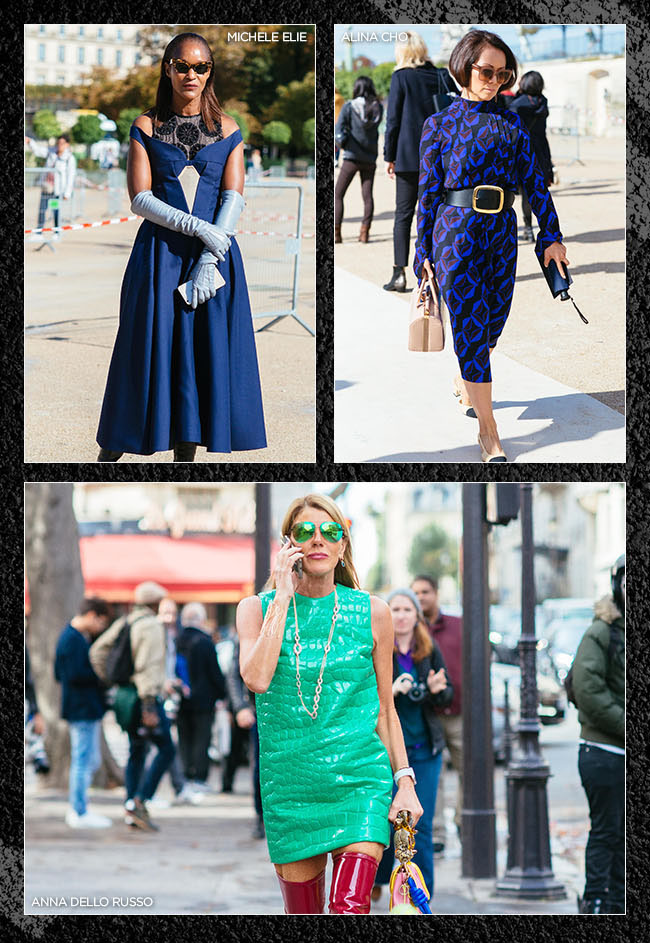 Finally, ladylike dresses we're also a big thing along with the thigh high Dior boots. And might we add, Anna Dello Russo killed it last week in Paris. Every one of her street style looks were so chic and iconic. She's a legend when it comes to fashion week street style.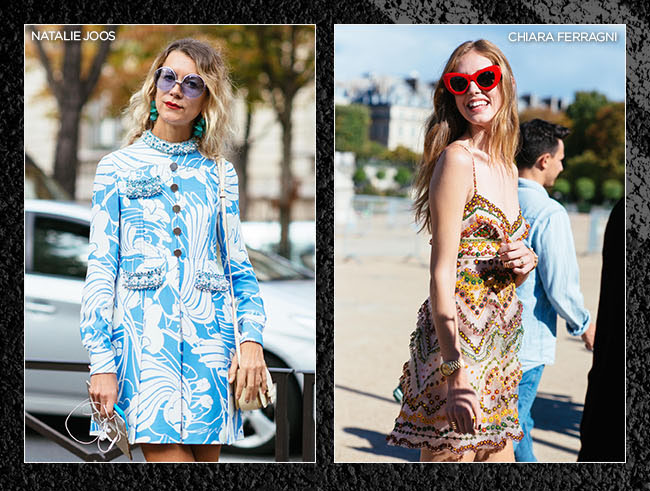 Like we said, outerwear will be big this Fall so we've selected a few of our favorites below.

-NJ Goldston, The Brunette & Lauren Cheek, The Blondette.
Photo Credit: Hunter Abrams/BFA.com