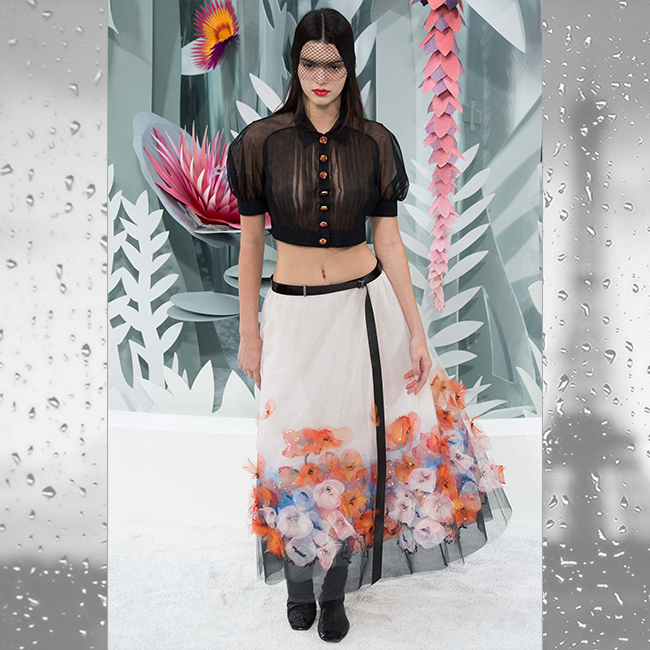 Interesting fact. Couture. The made-to-order by hand clothes which twice annually make their way down the Paris runways are destined for 0.001 percent of all fashion lovers in the world. Some of my closest friends are in that rarefied group and I can attest to their affinity and passion for the collections. They are thoughtful, selective, and seriously dedicated to the houses they follow. They feel fortunate to support the designers and the entire process. That's a whole other behind the scenes exposé on how Couture is bought, fitted and eventually arrives in one's closet. Many of them were also just in Paris for the latest collections. This brings me to the steady drumbeat and dialogue about the relevance (or not) of couture in today's world.
We all know the stylists and actresses were carefully watching the shows for their Oscar picks, and we'll get to that, but the emotional climate has changed in Paris after the recent terrorist attacks. Show-goers were nervous and many wondered how the season would be effected. In fact, even how the designers might react. Would collections be altered or had designers been mulling over the relevance of couture in their heads many months in advance? The answer is yes and yes. We seemed to have entered a new age (or at least a season) which harkens back to better times. A more beautiful world. A one in less turmoil. It's almost wistful. It tugs at your heartstrings a bit but also clearly evokes that couture is still relevant in its own rarefied way. It represents the beauty in the world that we all hold near and dear. It is important. It is relevant. Just in new and different ways. The designers are connecting us more to the real world and wearable couture. They're fighting back with relevant design and reminding us that the world is still a very beautiful place. See if you agree.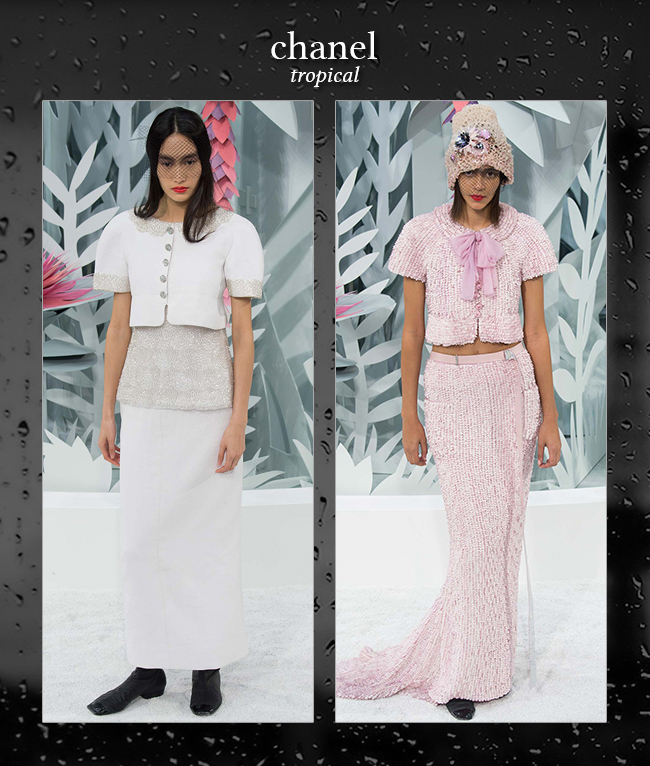 Never to be underestimated. Karl Lagerfeld apparently woke up from a sound sleep with this vision of a tropical paradise in his head. It harkens back to a warmer time on a stage that was filled with white cardboard palms six months in the making. It literally set the stage to unveil everything from tropical looks to midriffs, transparency (once again Kendall Jenner is selected by a designer to walk in a sheer top), beautiful iridescent looks, and chiffons. The colors are just as beautiful as the entire presentation.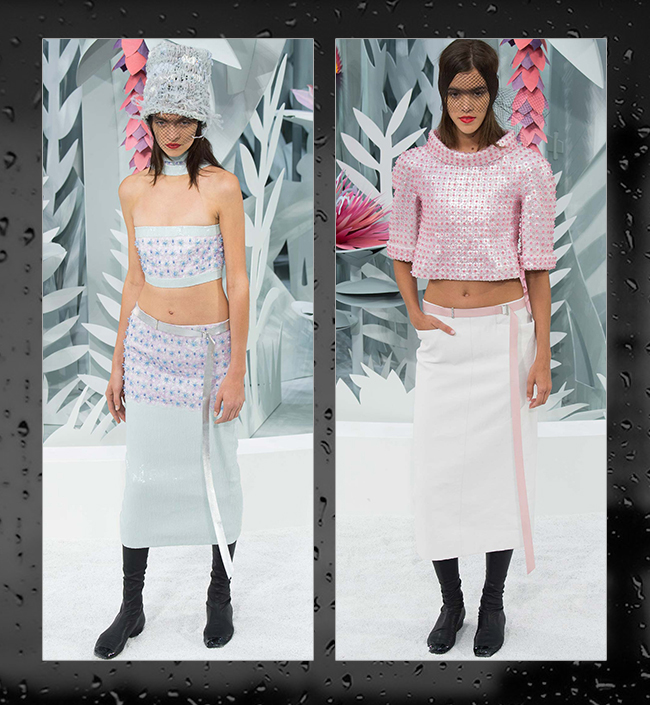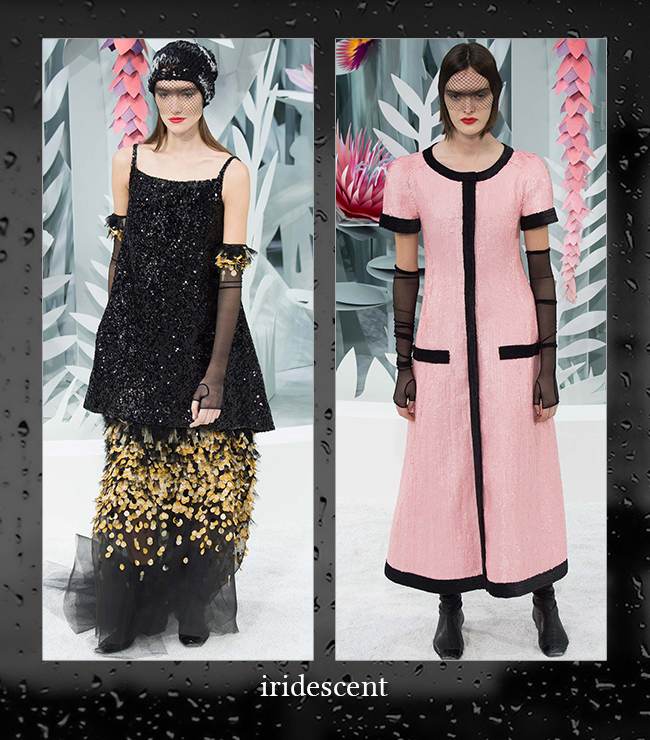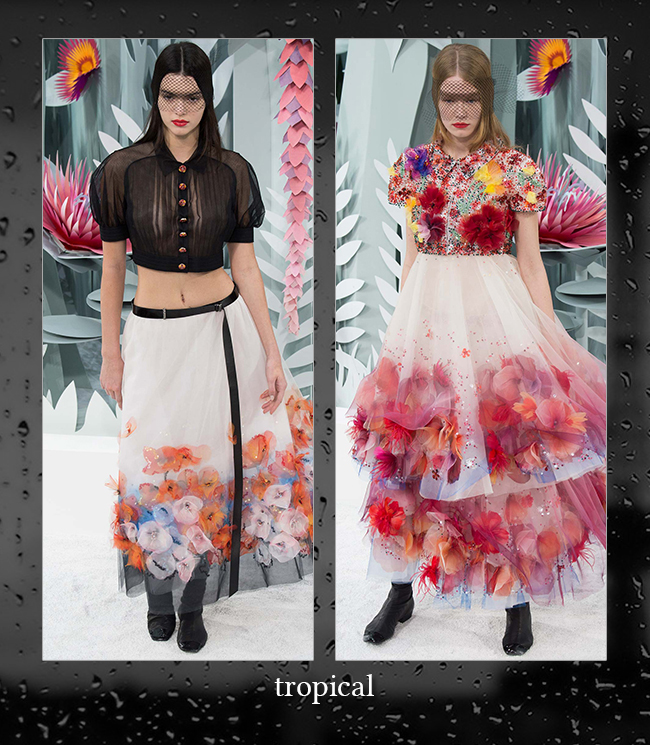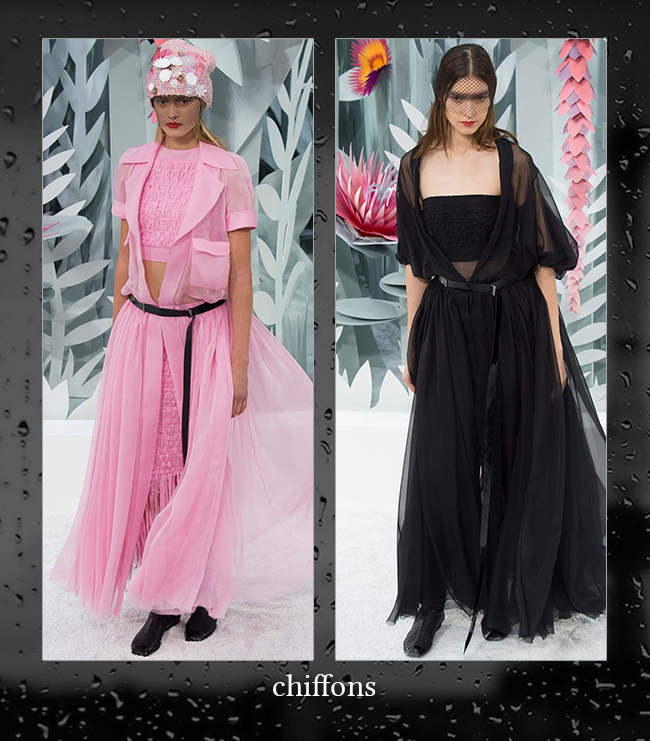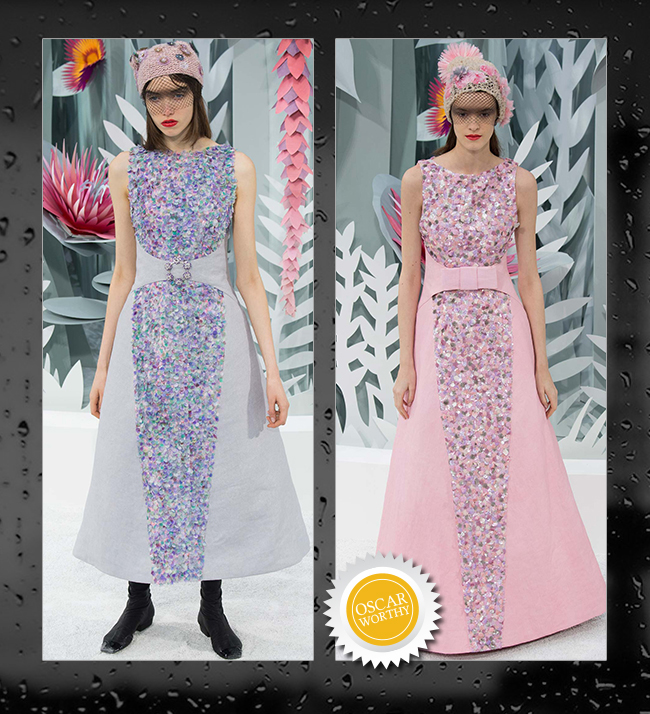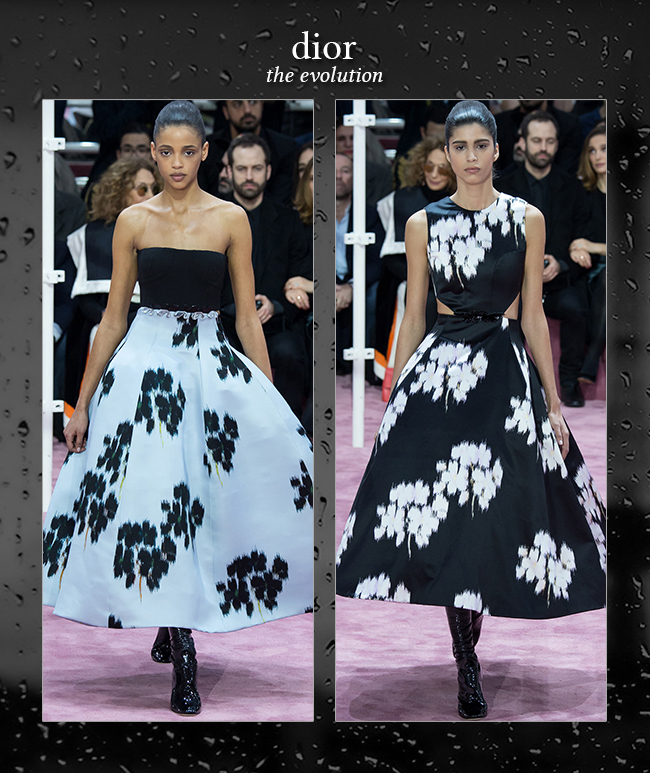 Raf Simons took us all on a journey through the evolution of the House of Dior and perhaps better, slightly less tumultuous times. A different type of revolution. The fashion revolution. It paid off. 50's, 60's, 70's. Take your pick. There's something for every generation. Plus we're sure to see the boots on lots of long gorgeous gams.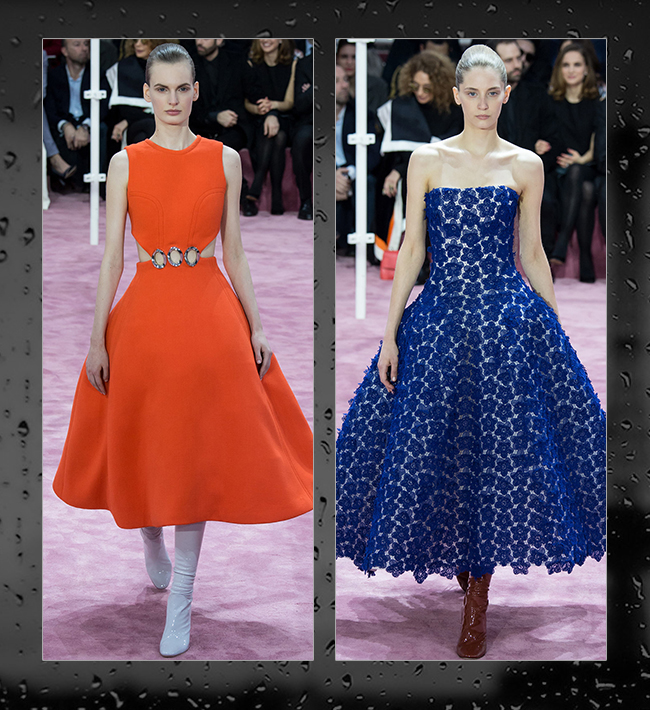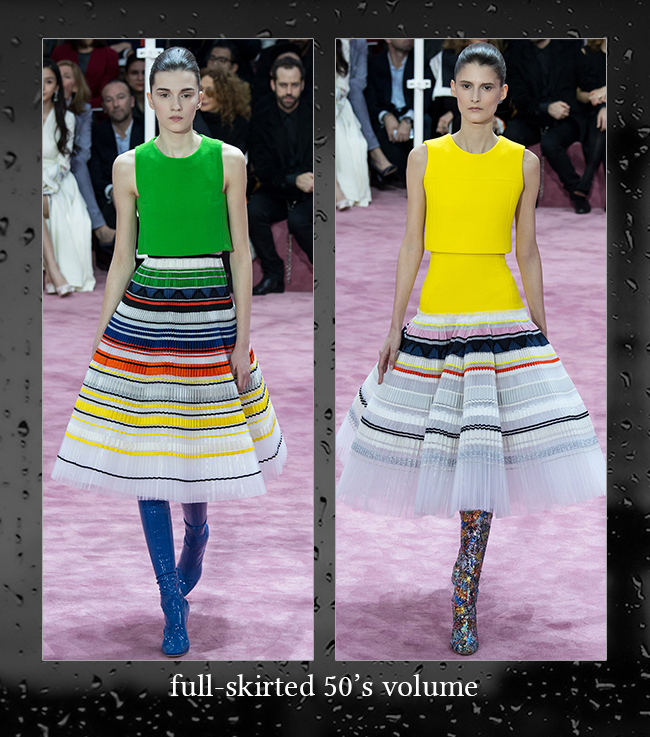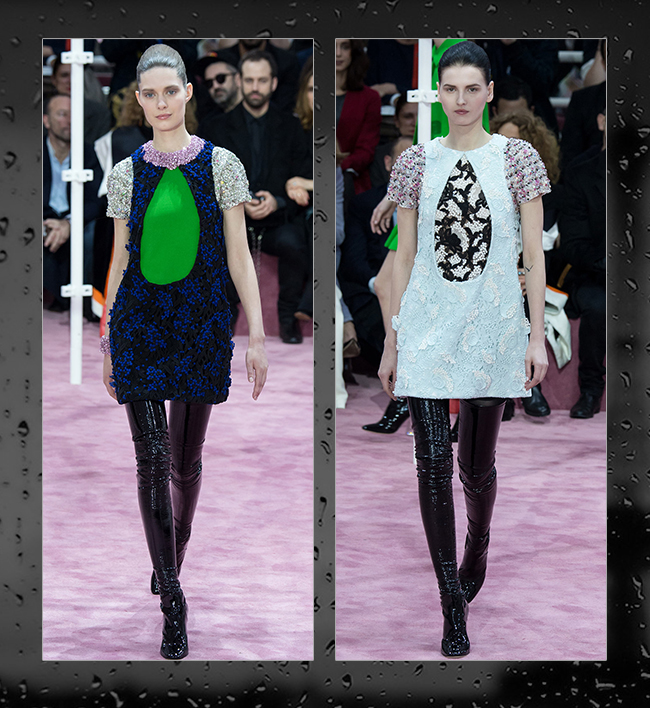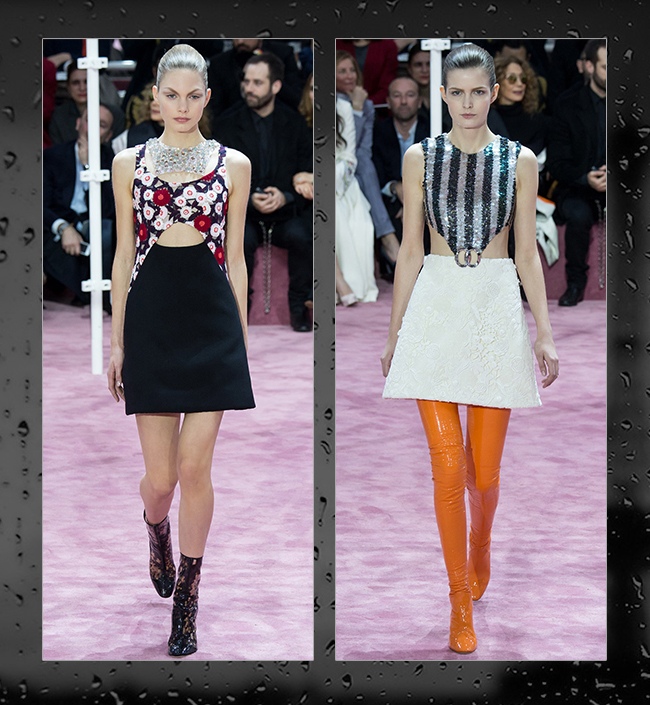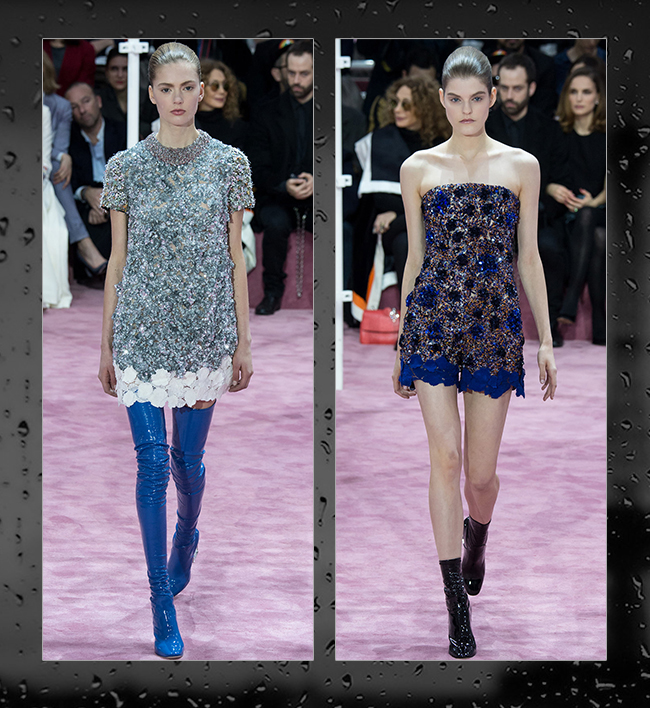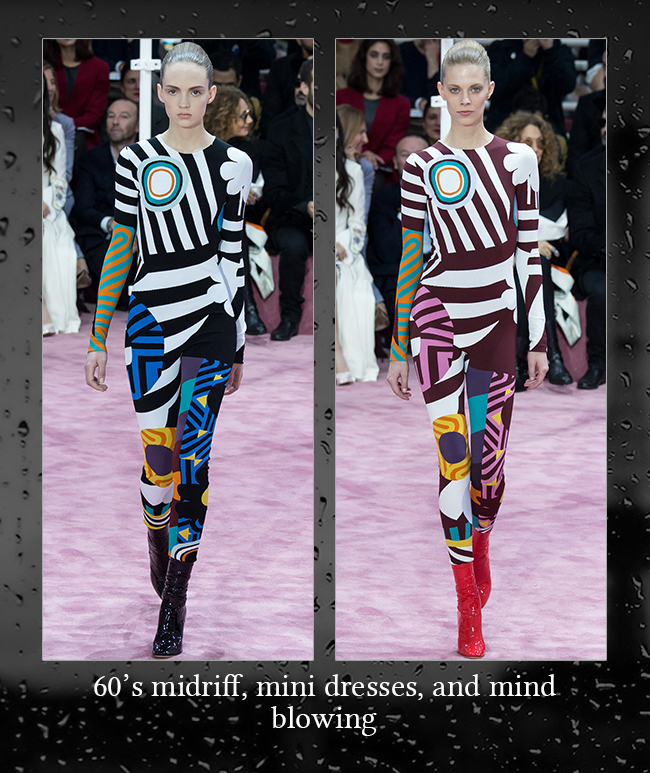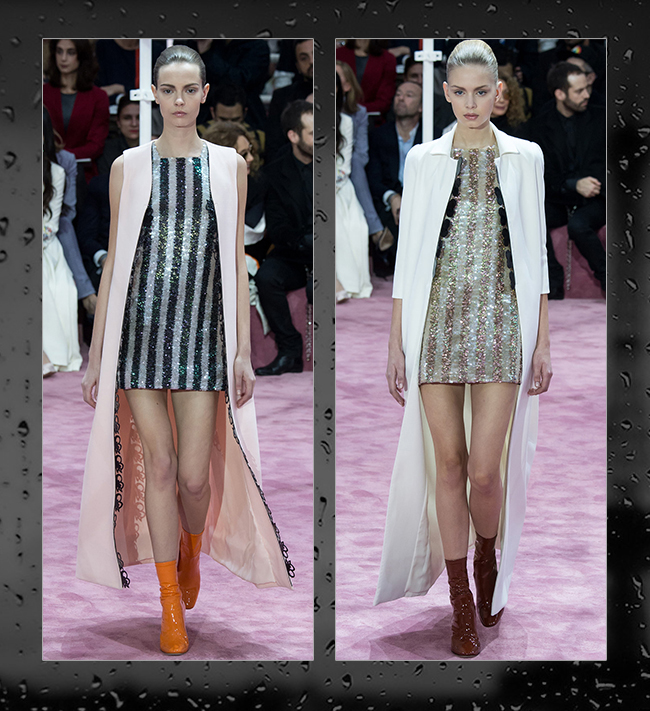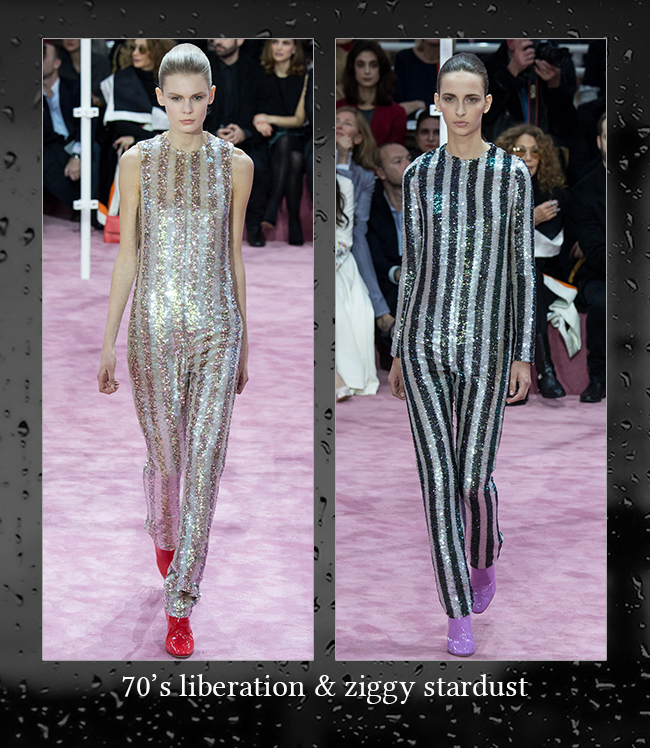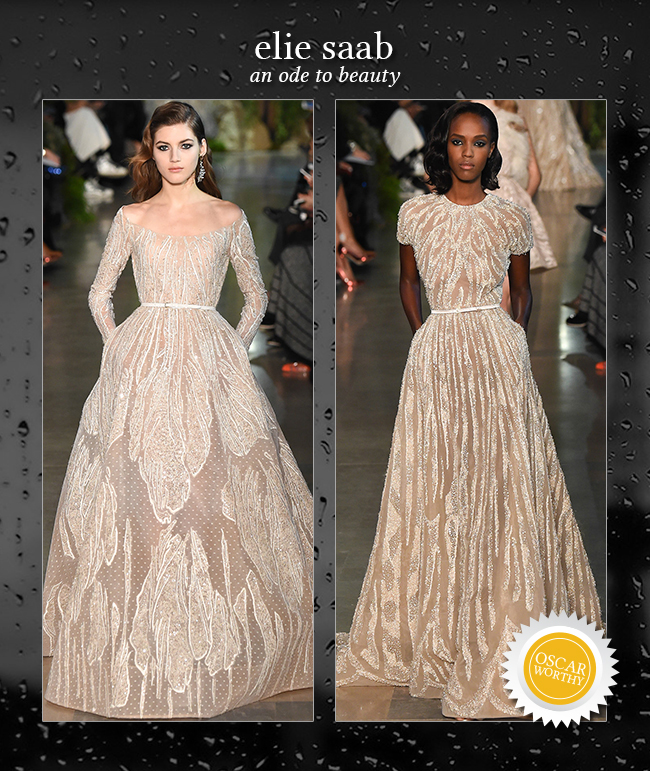 Harkening back to the Beirut of his youth, Elie Saab, in his words, wanted to remind us all that "the Middle East is about more than war—it is about beauty." He channeled his vision through an Arabian Night theme focusing on feathers, sequins, lace and tulle. My guess is we'll several of these stunning frocks on the ever magical Oscar Red Carpet.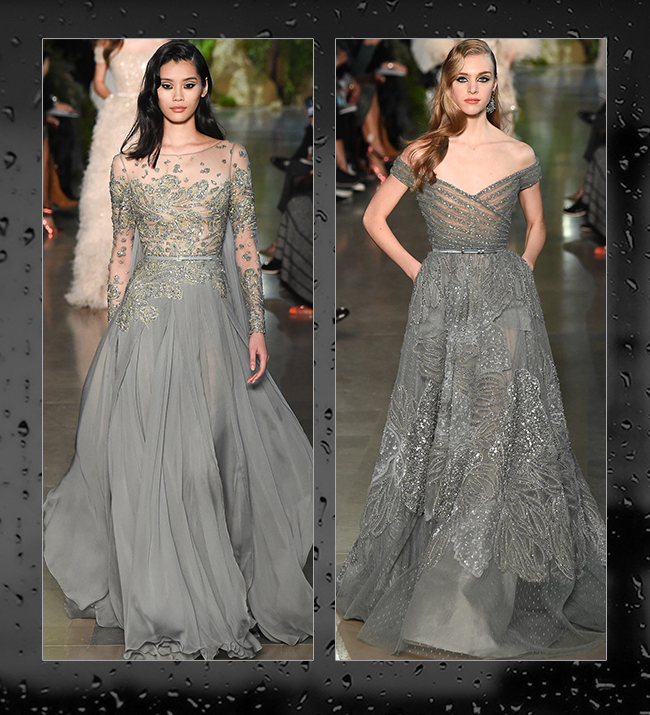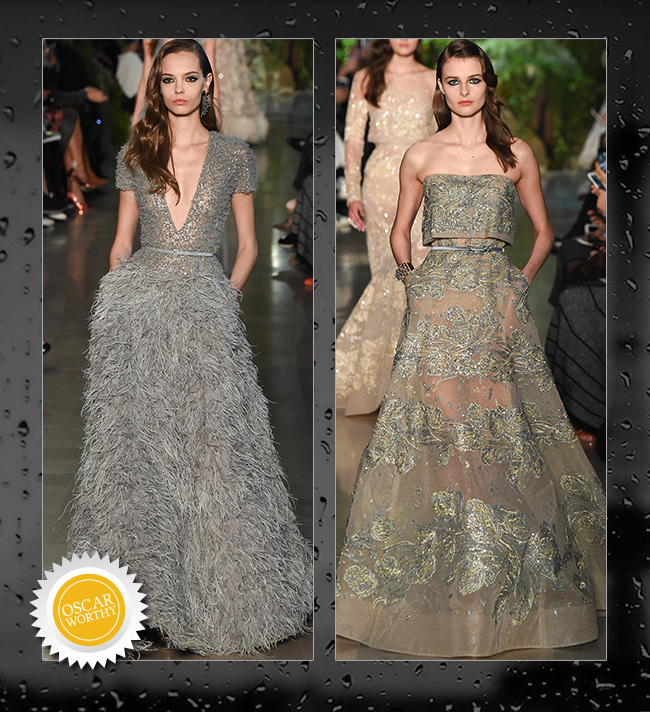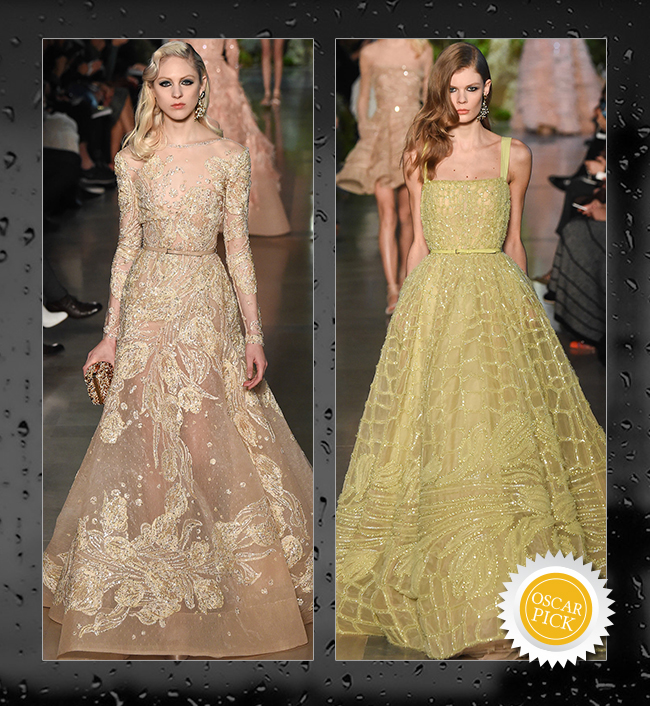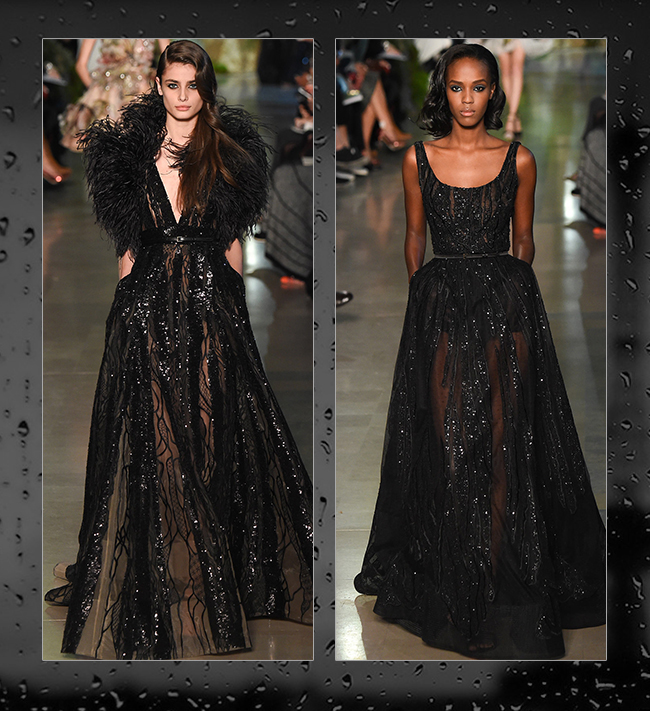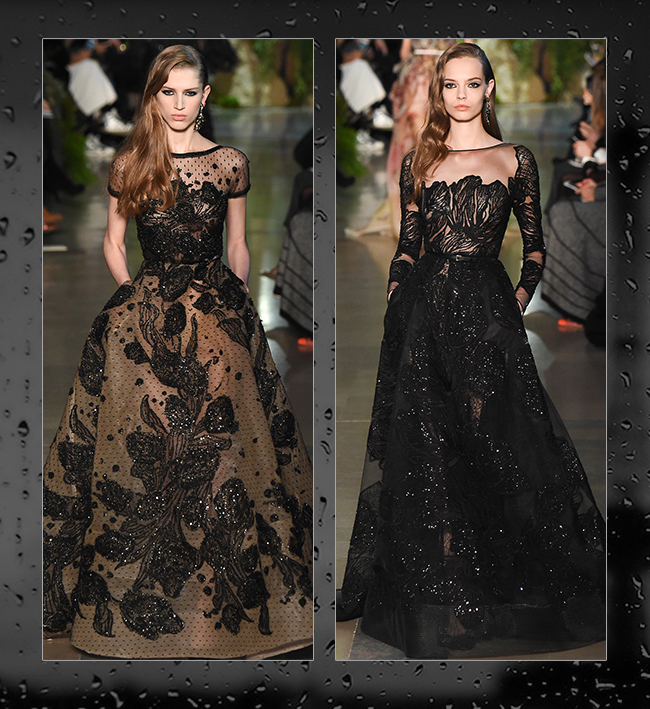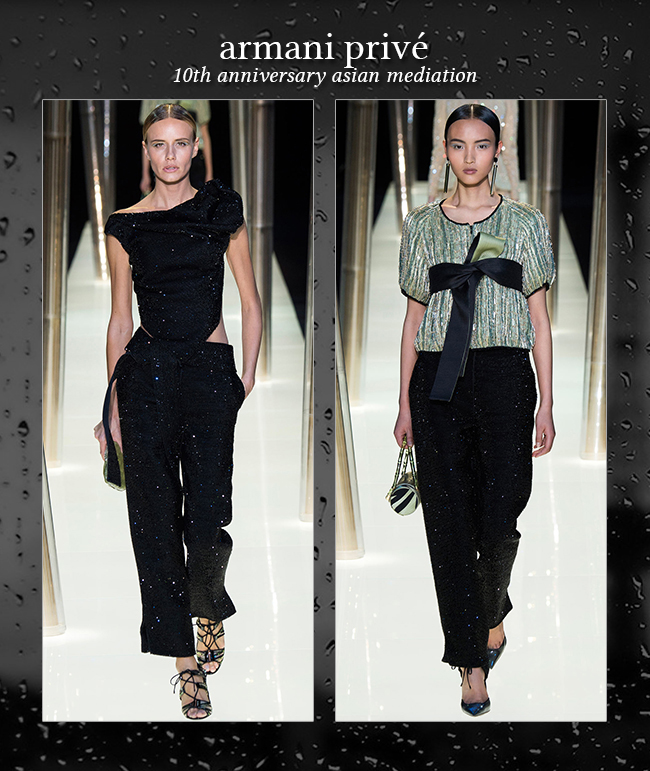 Mr. Armani has done a powerful mediation on Asia. Still the most important couture market in the work, this collection is also perfectly timed for the Chinese-themed Met Gala this Spring. We are sure to see one of the evening gown beauties on a lucky A-list celeb and they are inspiring me to look no further for my own gown. If only. We also sure to see something from Armani Privé at the Oscars as he always owns the Red Carpet.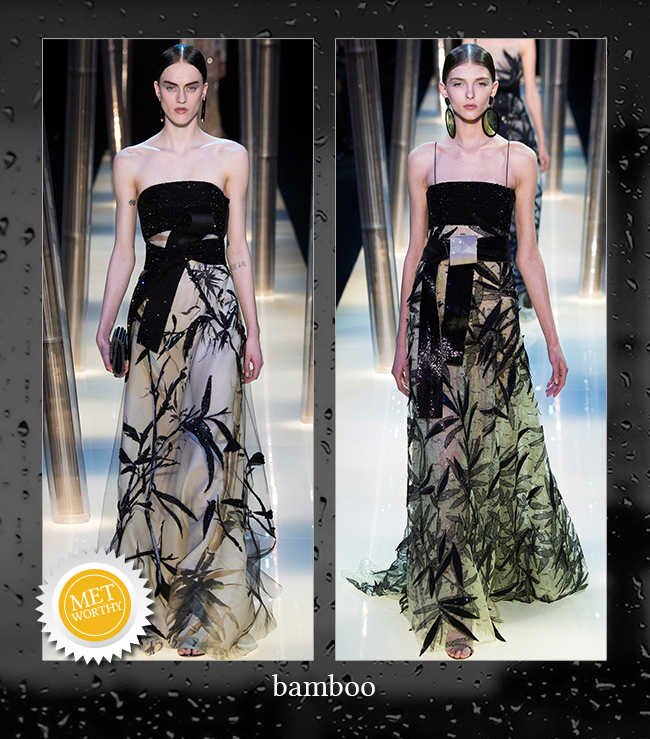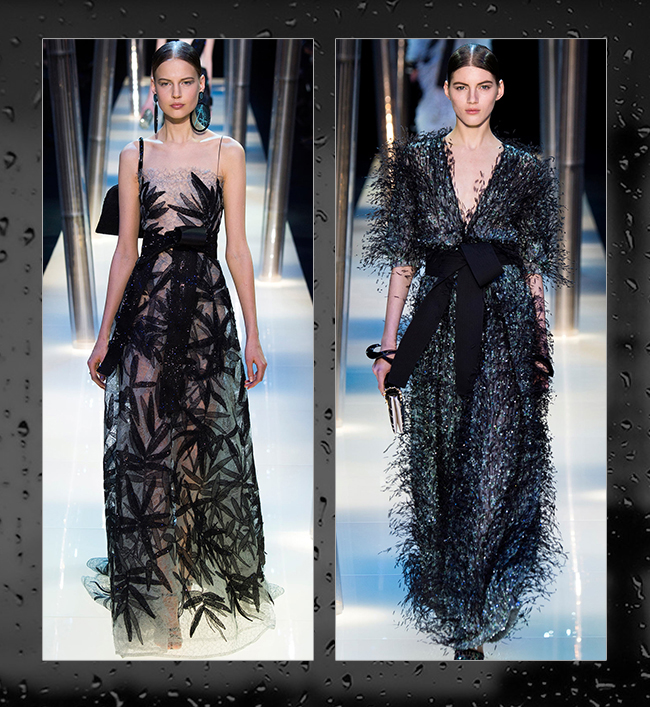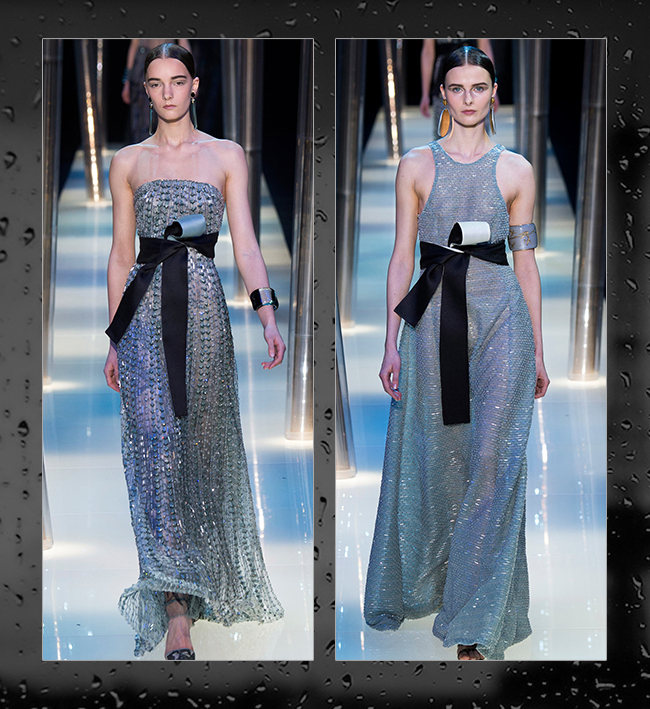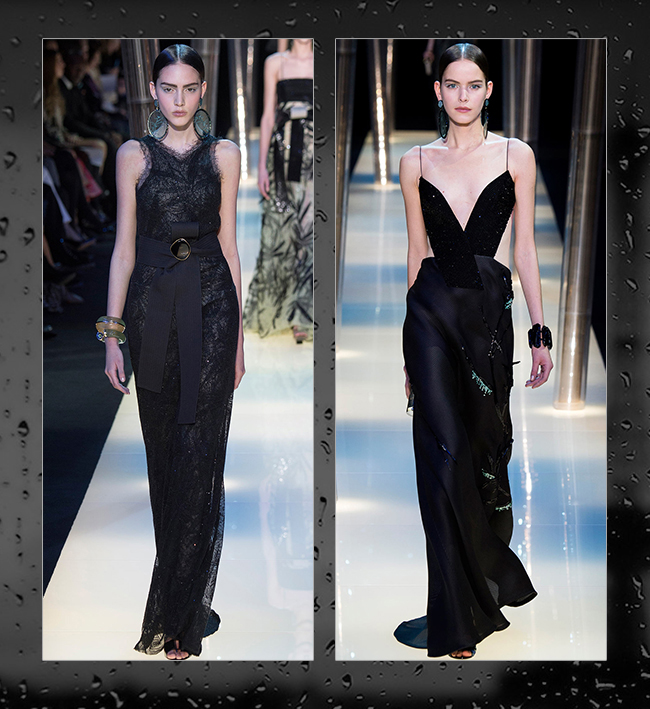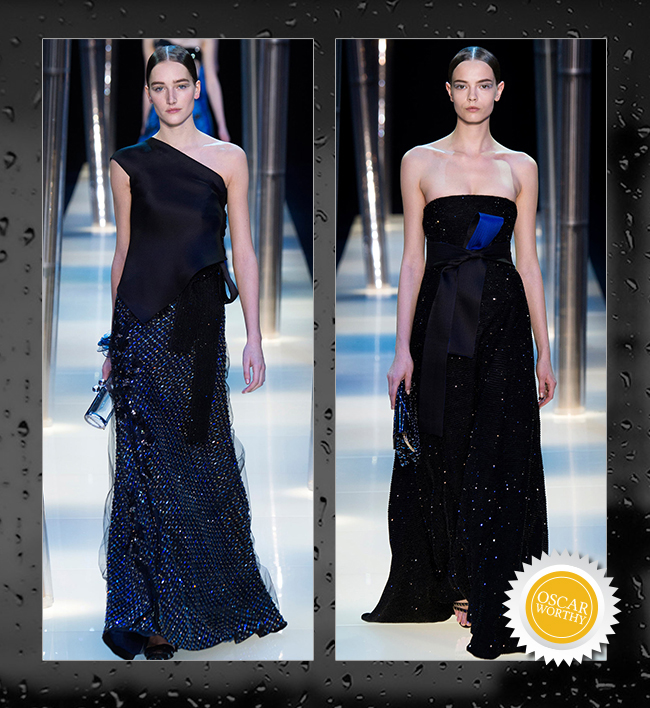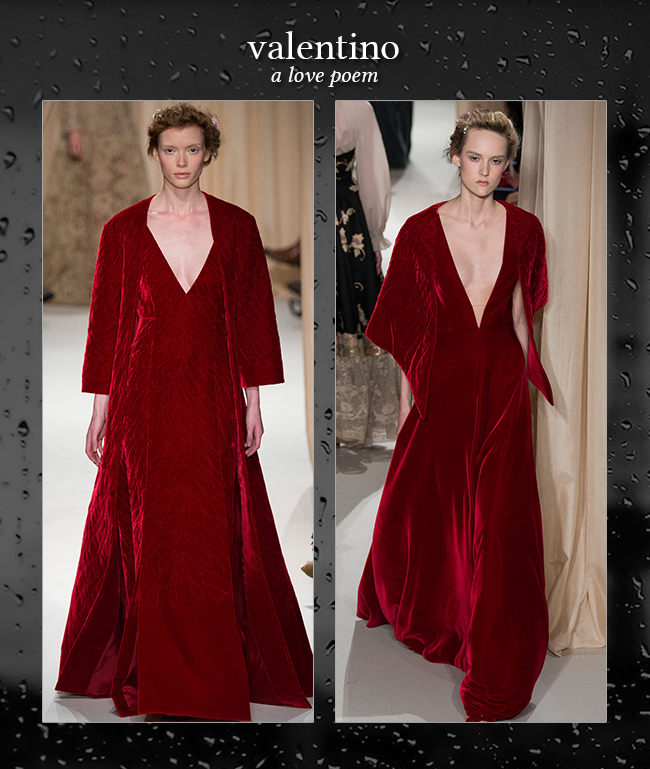 Designers Pierpaolo and Maria Grazia Chiuri told reporters, "Fashion has to reflect and respond to the the times you living in." They met the challenge with a Chagall- inspired love poem (note the similarity to the times as Chagall was a Jewish-Russian emigré to Paris) which conveyed the designers sentiments that "We believe in the future. You need hope."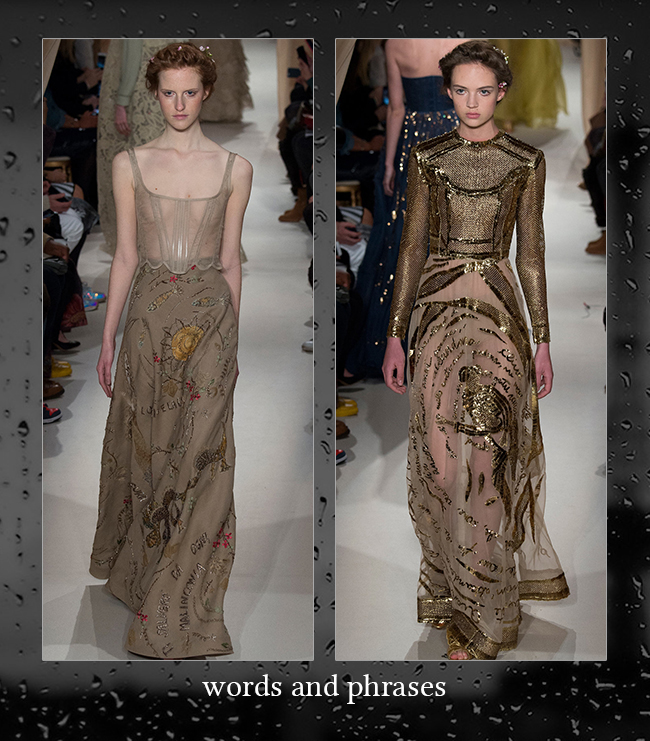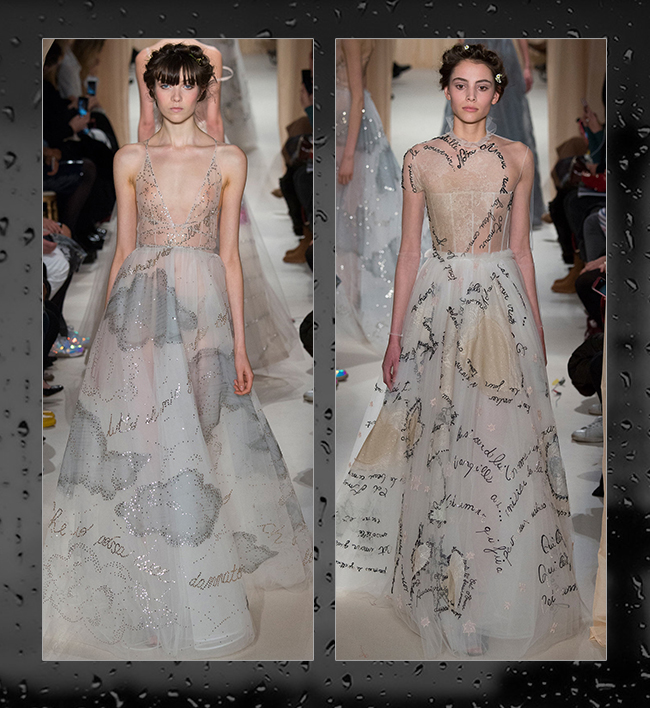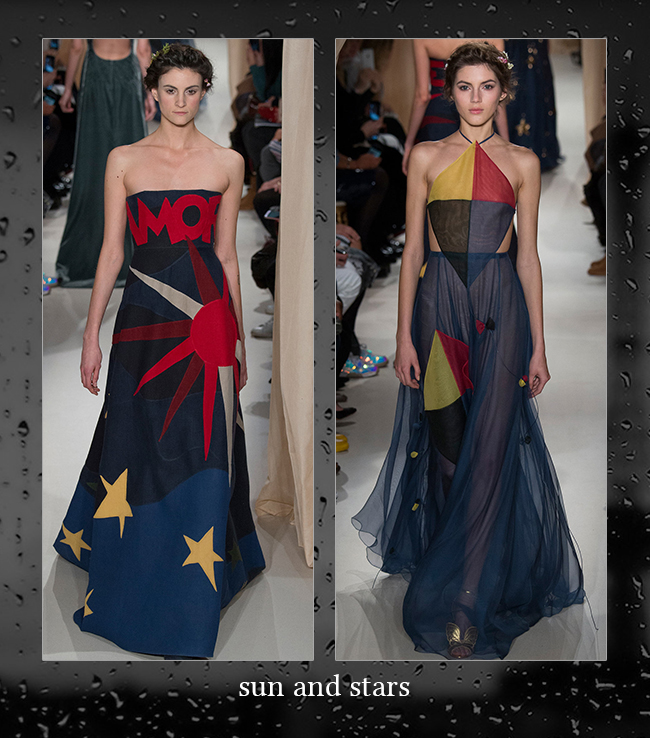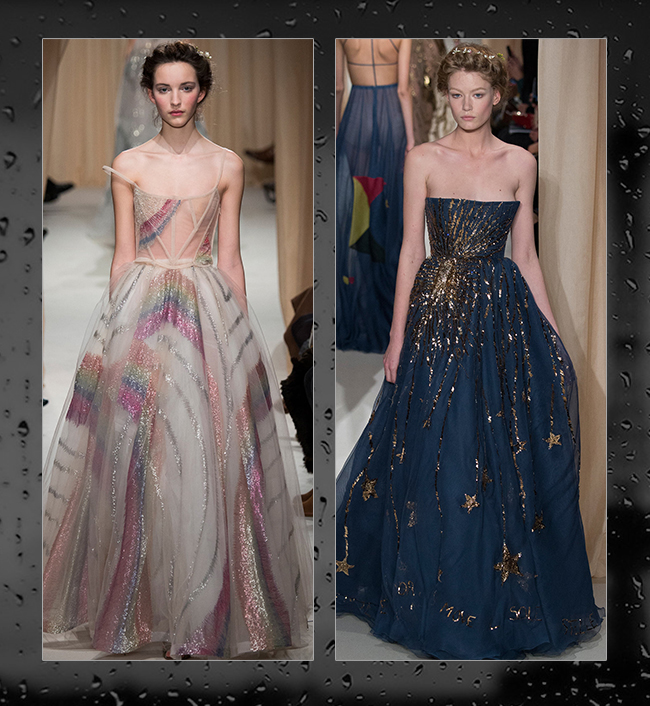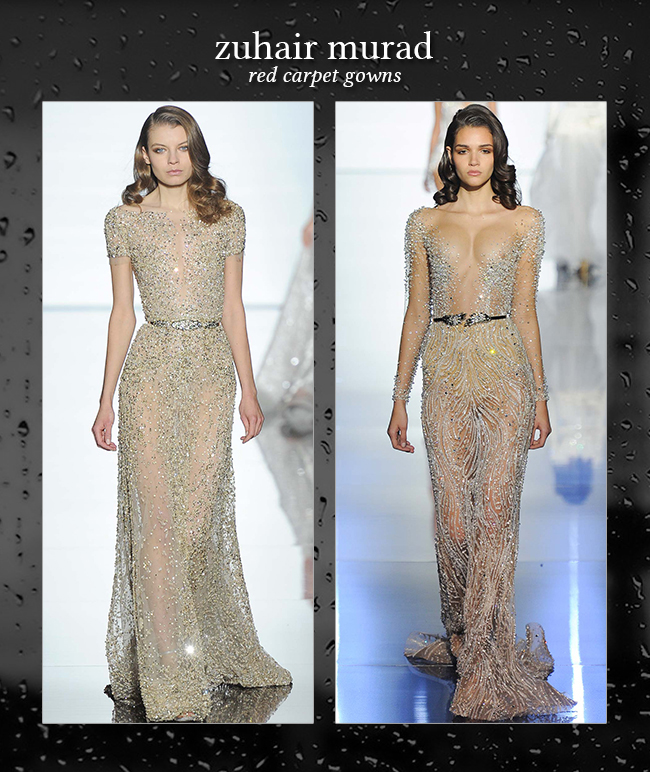 It's a bit of fairy dust but Zuhair Murad, a Red Carpet staple, will certainly be singled out for the Oscars. Leave the racy stuff for the after parties. He created another round of perfect princess dresses.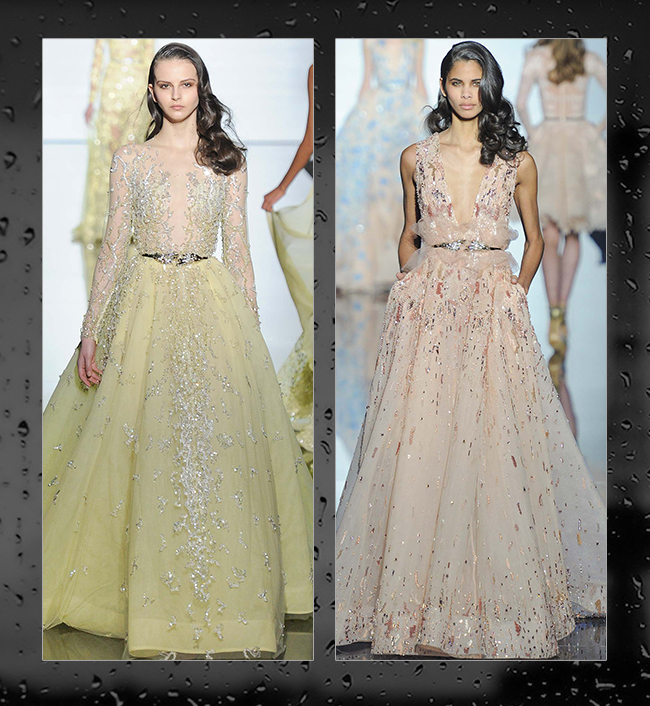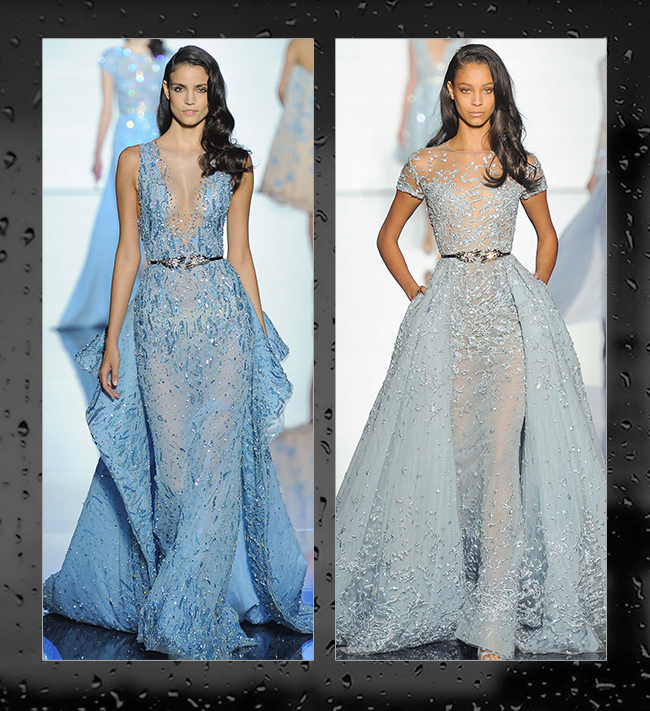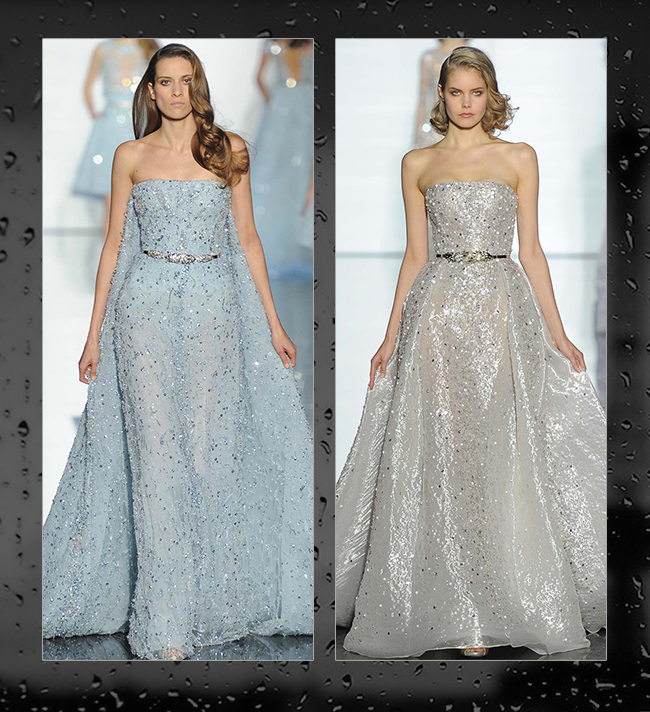 When the week was over and I looked back,the couture said it all. We are all Je Suis Charlie. We will march forth united from the streets to the runways of Paris to all parts of the world. It's business as usual. Couture can and is as beautiful as the best of us.
From My Diary,
NJ Goldston, The Brunette