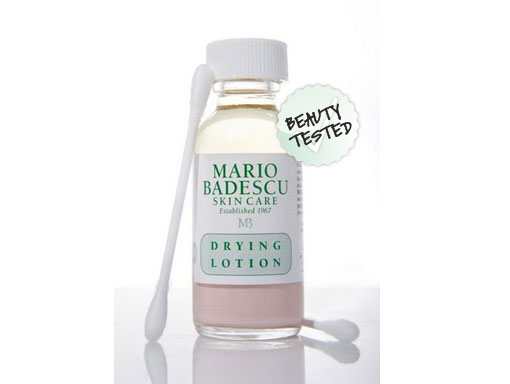 Let's just get straight to the point. Mario Badescu's famous Pink Drying Lotion takes care of ALL your unwanted pimples overnight, as well as working to prevent future breakouts. Believe me when I say, this product should be the main ingredient in every woman's secret beauty regime! I wasn't a believer until last weekend, when my girlfriend insisted on giving me a facial with all her new products. Let me tell you, I woke up a whole new woman!
This Pink Drying Lotion is a fast acting, effective acne spot treatment. It is formulated with salicylic acid, calamine and other quick-drying ingredients, without the harsh side effects. While other acne spot treatments can irritate and dry our delicate skin, this product is safe and effective for all skin types.
HOW TO USE: After cleansing, toning and moisturizing apply a dab of lotion directly on the whitehead using a cotton swab. Do not rub in. Let it dry and rinse off in the morning. DO NOT shake the bottle and apply only the pink sediment on the skin.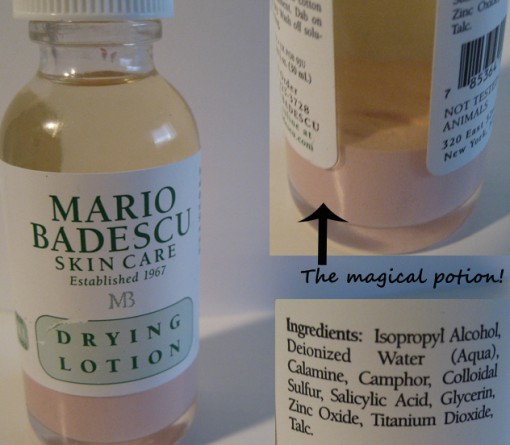 BEAUTY TIP: Great for back and chest breakouts as well, not to mention, The Drying Lotion will also take the itch out of mosquito bites fast!Here is where to get it online NOW!
Xx. Jadan